Actress Dakota Johnson May Have Come out as Bisexual in a 2017 Interview
Recently resurfaced comments from a 2017 interview have some online thinking that Dakota Johnson may be gay, or at the very least, bisexual.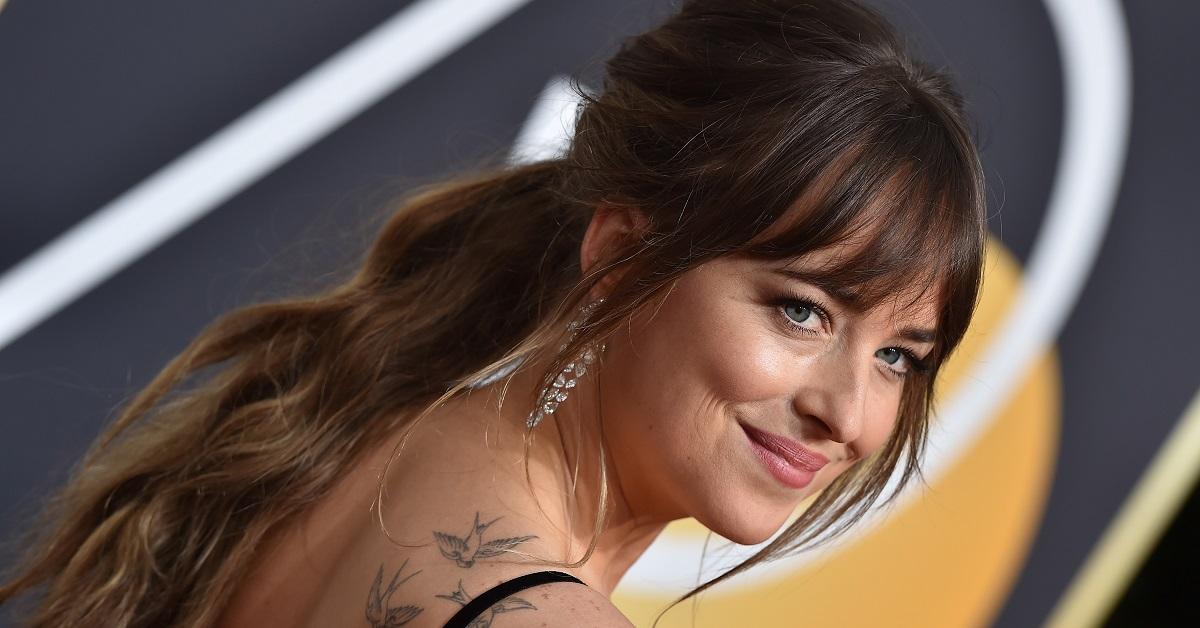 As an actor, Dakota Johnson has risen to fame thanks to her roles in everything from Fifty Shades of Grey to much smaller, more independent projects. Now, comments the actress made back in 2017 have returned to the spotlight and led many to wonder about her sexuality. Now, some online have begun to speculate that Dakota may be gay or bisexual.
Article continues below advertisement
Is Dakota Johnson gay?
The reason the internet is abuzz over the rumor stems from an interview Dakota did with Vogue in which she may have dropped some hints about her own sexual preferences. "I've been in a phase of my life where I'm fascinated by young women coming to terms with their sexuality," she said in the interview. "I guess, by proxy, I have been experiencing that in my own life, and it's very interesting to me."
Article continues below advertisement
A screenshot of that quote has made its way around the internet, and it has plenty of queer and bisexual people rejoicing over the idea that Dakota may be part of the community. As the interview continued, she added: "Can we make things really juicy? Can we say that I'm taking this time to explore my bisexuality?"
The actress also discussed her recent breakup (at the time) from Drowners singer Matthew Hitt. She said that she doesn't do casual relationships very well, and often feels things very intensely.
"I don't do casual very well, and my feelings, even the good ones, get so intense that they hurt," she said. In spite of these somewhat suggestive comments, Dakota has never definitively come out and said that she's bisexual, but that hasn't stopped the internet from celebrating.
Article continues below advertisement
Twitter users began speculating immediately about who Dakota Johnson had dated.
Following the "news" that Dakota was bisexual, Twitter users began to circulate images of her and Cara Delevingne from 2016, claiming that the two had actually been dating at the time. Neither Dakota nor Cara said this was the case. Others posted photos of Dakota appearing to stare longingly at Aubrey Plaza as Aubrey sat on her lap. The pictures of Aubrey, who is a known bisexual, only added fuel to the fire.
Article continues below advertisement
Other Twitter users were less interested in speculating about who Dakota may have dated and more excited about Dakota's possible bisexuality in and of itself. "Dakota Johnson bi??? the community is truly winning this week," a user said.
In her career, Dakota is satisfied.
Although the question of Dakota's sexuality is not totally resolved, her interview with Vogue made it clear that her career is finally shaping up the way she always wanted it to. "I finally feel that I'm in the right place at the right time in my life, collaborating with artists who elevate me," she said.
"A few years ago, I was fighting, waiting for someone to give me a chance," the actress continued. "I'm a pretty sensitive person, and when I don't feel protected, I tend to close right up. But when I feel safe, I think I can do anything."