Who Shot Megan Thee Stallion? She Had Surgery to Remove Bullets From Her Foot
Fans were shocked when they learned the "Hot Girl Summer" singer suffered gunshot wounds in July 2020. But who shot Megan Thee Stallion?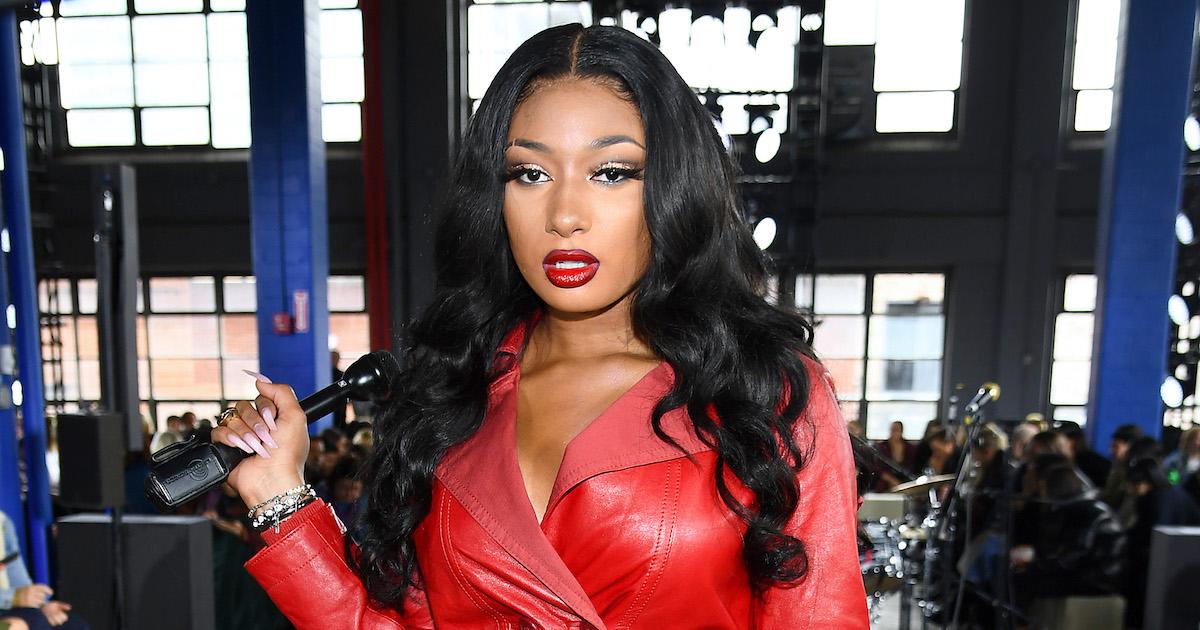 While Megan Thee Stallion was supposed to be having a "hot girl summer," she became the victim of a crime in July 2020. Amid the rampant rumors swirling online following the incident — including reports that she had been arrested — the "Savage" singer took to social media to let fans know what really went down.
Article continues below advertisement
Following her update, however, people still have one lingering question: Who shot Megan Thee Stallion? Let's take a look at the facts surrounding this act of violence that wounded the rapper.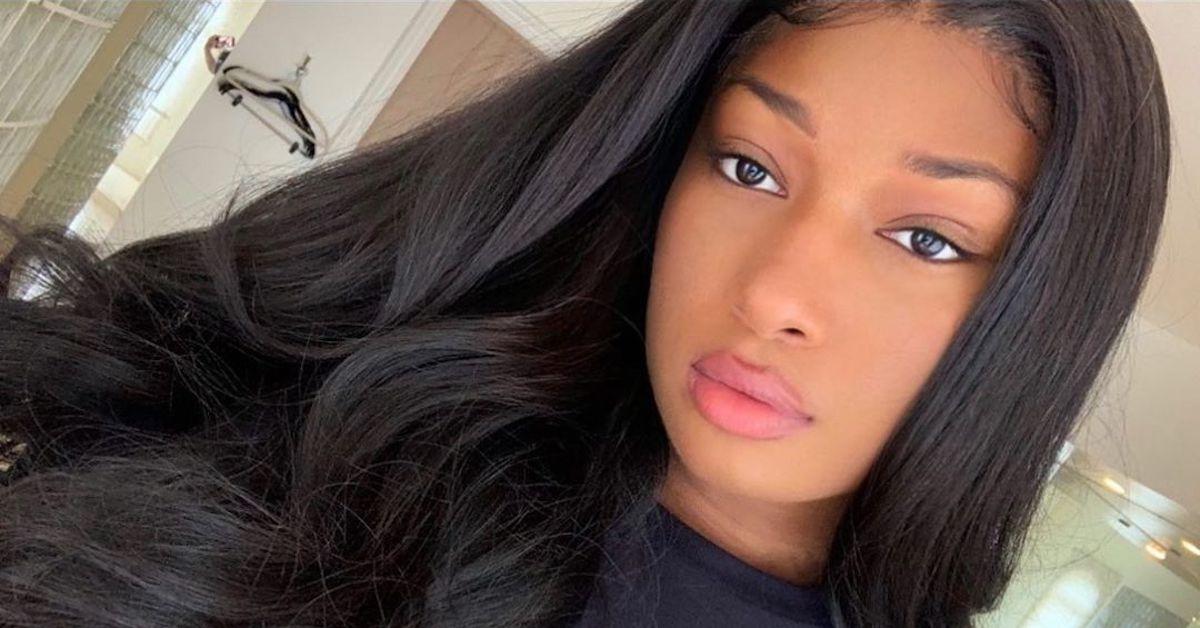 Article continues below advertisement
Who shot Megan Thee Stallion?
Megan did not say who pulled the trigger. She did, however, inform her fans that she was not taken to jail, contrary to some reports.
"The narrative that's being reported by Sunday's morning events are inaccurate and I'd like to set the record straight," Megan wrote via Instagram on July 15. "On Sunday morning, I suffered gunshot wounds, as a result of a crime that was committed against me and done with the intention to physically harm me."
Megan continued, "I was never arrested, the police officers drove me to the hospital where I underwent surgery to remove the bullets. I'm incredibly grateful to be alive and that I'm expected to make a full recovery, but it was important for me to clarify the details about this traumatic night. I'm currently focused on my recovery, so I can return back to my life and back to making music as soon as possible."
Article continues below advertisement
In the caption of her Instagram post, Megan reflected on the scary incident. She described her experience as "an eye opener and a blessing in disguise," adding, "I hate that it took this experience for me to learn how to protect my energy."
Article continues below advertisement
Tory Lanez was arrested on a gun charge and sources say he shot Megan.
On the morning of Sunday, July 12, police responded to a call of a disturbance outside of a Hollywood Hills home, TMZ reported. Witnesses said that people were arguing in an SUV before multiple gunshots were fired into the air and the SUV left the scene.
A Los Angeles Police Department spokesperson confirmed with Billboard that rapper Tory Lanez was arrested for a felony count of carrying a concealed weapon in a vehicle that morning. Reportedly, the LAPD found a handgun in the SUV driving Tory, Megan, and another woman, Kelsey Nicole. At the time, Megan told cops she had cut her foot on glass, which is why officers transported her to a hospital.
Article continues below advertisement
TMZ reports that their sources say that an argument had indeed started in the vehicle, but that shots weren't fired in the air. Instead, they were fired by Tory in the car, which is how he hit Megan twice in the foot.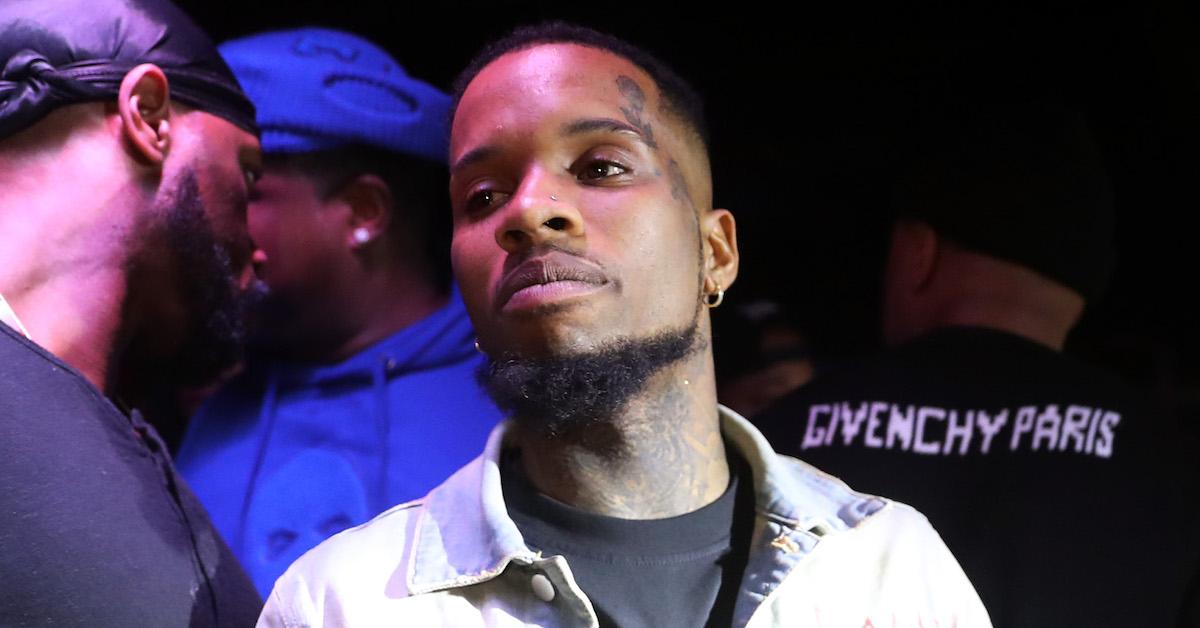 Article continues below advertisement
Fans took to social media to share well wishes for Megan during her recovery.
Fellow celebrities and fans alike were shocked when they learned Megan had suffered gunshot wounds — and people took to the comments section of her Instagram post in droves to wish the rapper the best.
Jerrika Karlae commented, "IM PRAYING FOR YOU MY SISTER. Stay strong as we know you will."
Meanwhile, Kehlani wrote, "hella glad you're okay."
Chloe x Halle chimed in with, "God is with you!!!! love you so much."
Twitter was pretty worked up about it, too.
Article continues below advertisement
As of yet, the allegations against Tory remain unverified. Although he was arrested for carrying a concealed weapon, he was not arrested for the shooting, and Megan has not yet identified her assailant.