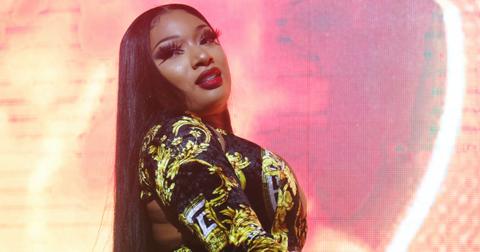 Megan Thee Stallion Denies Hooking up With Rapper G-Eazy
By Gabrielle Bernardini

Updated
Don't get it twisted, Megan Thee Stallion is not hooking up with G-Eazy. The "Hot Girl Summer" singer sparked romance rumors after the rapper posted a video, which has since been deleted, of the pair looking very cozy on his Instagram Story.
In the video, the two are laying on each other on a couch, and the "No Limit" rapper kisses Megan numerous times on the cheek.
Article continues below advertisement
Apparently, this PDA video was enough to fuel speculation that the stars could be something more ...
But, Megan shut that rumor down faster than she drops it low. "Lol alright nowww y'all got all y'all jokes out but I am not f**king G-Eazy," she tweeted on Tuesday, Feb. 4.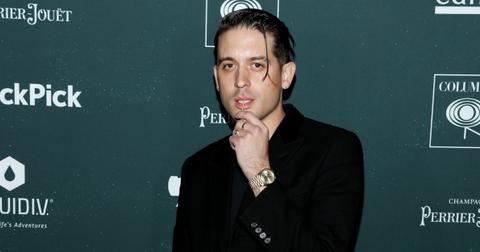 Article continues below advertisement
When a fan asked why G-Eazy was "sucking the makeup off [her] right cheek," she responded, "He like Fenty," referring to Rihanna's Fenty Beauty collection. So, while Megan and Halsey's ex-boyfriend may not be an item, fans are wondering if she's currently seeing anyone.
Is Megan Thee Stallion single? Singer is not going to reveal her list of ex-boyfriends.
Before receiving some (friendly?) kisses from G-Eazy, Megan was previously in a relationship with fellow rapper Moneybagg Yo. The Memphis native recently appeared on Beats 1 and host Ebro Darden asked why the two decided to call it quits.
"Two strong personalities just bumping heads a lot," he explained.
Article continues below advertisement
Though the former couple decided to end their affair, Moneybagg said that they have no hard feelings towards one another. "It didn't work but I always wish her the best. I'm really proud of her. The Megan I know and the Megan ya'll know are two different things. It's still love, we just didn't see eye to eye," Moneybagg shared.
Article continues below advertisement
Megan and Moneybagg first sparked romance rumors in early 2019 and regularly posted PDA pics of each other on social media. In December, the exes unfollowed each other on Instagram, which is a universal sign that a relationship is over.
While it seems Megan is currently single, she has been romantically linked to numerous Hollywood stars. In November, a video was circulating online of Hot Girl Meg hanging out with Trey Songz. When it was suggested that the two were more than friends, she tweeted, "Why y'all want me to be a 'hoe' so bad?"
Article continues below advertisement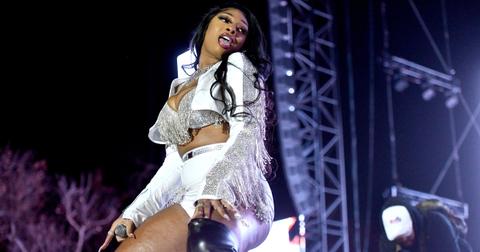 She added: "Lol I've only dated ONE person y'all know about. All that other s--t is RUMORS [and] LIES ... I ain't addressing s--t else bye."
In June 2019, Megan was also linked to Chris Brown's ex-girlfriend Indyamarie. Page Six reported that the two were together at the the Pretty Little Thing BET launch party. "They've been posting thirsty comments lately on social media," a source told the outlet.
Overall, no matter who the rapper is dating or romantically involved with ... it's no one's damn business. And, that's some real hot girl s--t.