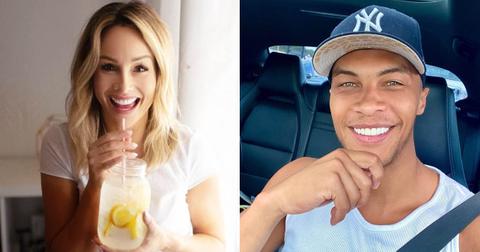 Rumor Has It Clare Crawley and Dale Moss *Might* Be Engaged!
By Sara Belcher

Updated
The Bachelorette premiere is right around the corner, and probably the biggest spoiler of the season involves production's first leading lady quitting partway through filming because she found true love. Mere weeks into production, Bachelorette Clare Crawley allegedly committed to contestant Dale Moss, prematurely ending her run on the season.
If the rumors are true, then fans are dying to know if Clare and Dale are still together — and how they could form such a strong relationship so fast.
Article continues below advertisement
There are rumors about how Clare and Dale's relationship started.
Since filming for this season was on a closed set, there aren't as many spoilers for this season, so there are a few different theories about how Clare and Dale's relationship began. Considering filming was postponed days before it was set to start and after the contestants for her season were revealed, Clare had time to check out her options before production started.
In an interview, Clare has previously admitted that she can tell a lot about a person by their social media profiles.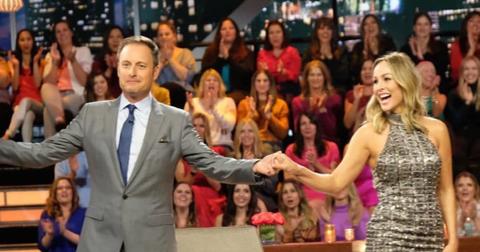 Article continues below advertisement
"You can kind of tell people's lifestyles like from Instagram Stories, and I see some that I'm like, 'That's not really my vibe,' and others where I look at them and I'm like, 'Oh, that's hot. I can't wait to meet that guy. I hope he's on the season,'" she said, according to Life & Style.
While there were rumors that she and Dale began talking before the season started, these have since been debunked, meaning their entire love story takes place over the span of a few dates.
Are Clare and Dale still together?
Like every other season of The Bachelorette, the contestants aren't allowed to spoil anything about their relationship status until it's revealed on the show, meaning that while filming wrapped weeks ago, Clare and Dale have been keeping much of their relationship on the down-low. According to Life & Style, the two are "still very much together and in love," and even Reality Steve confirms they're still an item.
Article continues below advertisement
"I do know they're still together, and probably engaged," he wrote on his blog. "Do I know for a fact they're engaged? No. But I assume they are based on things I've heard."
We probably won't hear more about their relationship until we find out exactly why Clare decided to end her season early to choose him. Fans are already skeptical, though, that in such a short time they're engaged. But another source confirmed to Life & Style that Dale went onto the show looking to get married.
"He was very excited to go on the show. He felt it was a good opportunity for growth and to meet somebody … I think his intentions for going on the show are just to give it a try," the source said, reassuring that he was "definitely looking for a serious relationship."
The season premiere of The Bachelorette is on ABC at 8 p.m. ET on Tuesday, Oct. 13.