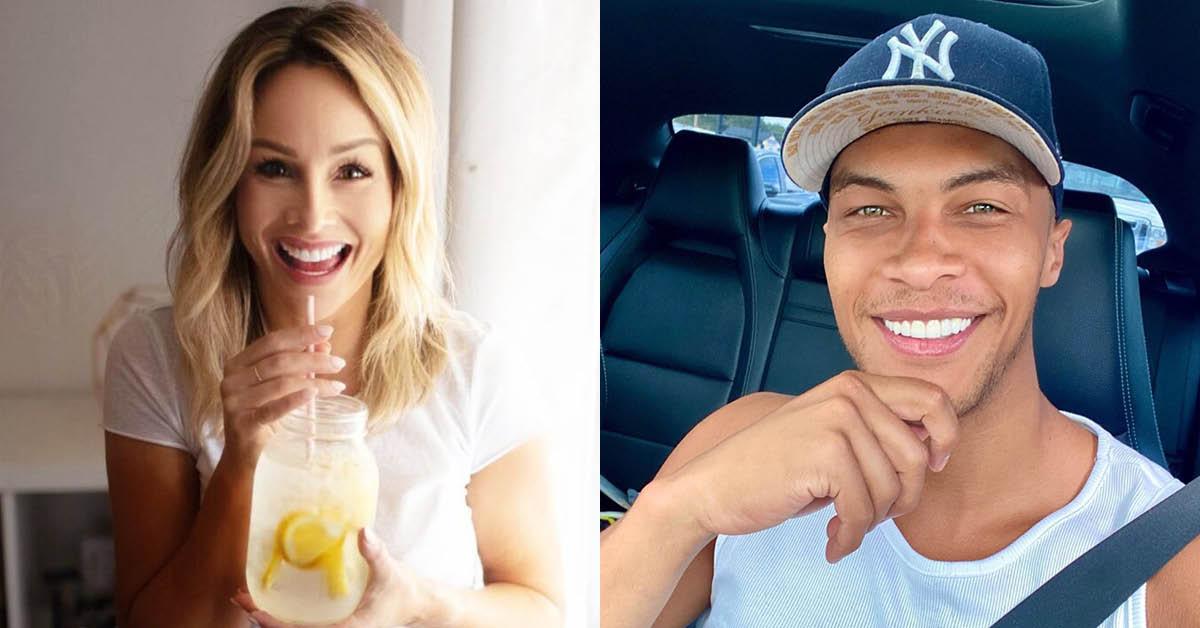 Clare Crawley and Dale Moss Recently Split — but Are They Getting Back Together?
Article continues below advertisement
This was arguably one of the most surprising plot twists in the show's history, but there are rumors their whirlwind romance might not be ending in a happily ever after. Are Clare and Dale are still together?
Article continues below advertisement
Are Clare and Dale still together?
Sources, per Page Six, reveal that Clare and Dale have thrown in the towel on their relationship for good.
"Dale and Clare have split again," the source shares. "This time it's for good. It didn't end well."
This comes after Dale was recently spotted at Fashion Week events and a Coldplay concert sans the former Bachelorette. For Bachelor Nation, the news is not surprising.
Flashback to Jan. 2021 — rumors first started to surface that the pair decided to part ways, right after their initial engagement. These rumors were eventually confirmed by Dale, who put out a statement on Instagram that he and Clare did, in fact, split.
Article continues below advertisement
"I wanted to share with you all that Clare and I have decided to go our separate ways," he wrote at the time in a now-deleted post (via E!). "We appreciate the love and support we've received from so many people, but this is the healthiest decision for both of us at this time.
Article continues below advertisement
"We strongly believe in leading with love and always remaining true to oneself — something our families have taught and instilled in us throughout our lives. We only hope the best things for one another."
Despite Dale's polite message, it seemed as though Clare was not on the same page about their split, and said as much in her own statement, which she put out two days later.
Article continues below advertisement
"I was made aware of a 'mutual' statement at the same time you all were, so I've needed some time to really digest this," Clare said. "Speaking for myself, my intentions with this relationship have always been very clear, so the truth is I am crushed. This was not what I expected or hoped for and am still trying to process this.
Article continues below advertisement
"Our relationship was not perfect, but I can say that I was genuinely invested with all of my heart," Clare concluded. "I may not have all the answers, but I do know this — I will continue to show up, stand by my word, and be committed to love."
But only a month after the announcement of their split, in Feb. 2021, the pair were spotted holding hands in Venice, Florida. The videos, shared by Reality Steve, show the pair dressed casually (sans masks, unfortunately), holding hands before dining at Nokomo's Sunset Hut, according to TMZ.
Since then, things seemed to be smooth sailing for the couple. Unfortunately, it seems that reconciliation didn't last. Sources say the couple is done for good this time. But we know these two, so it wouldn't surprise us if they reunite somewhere down the line.
Article continues below advertisement
Are Clare and Dale getting back together?
It's clear that Clare and Dale have played the breakup-to-makeup game in the past. But, many fans of social media believe that this breakup may be the last since it appears that there is a major disconnect between the pair. Either way, we sincerely wish Clare and Dale all the best.