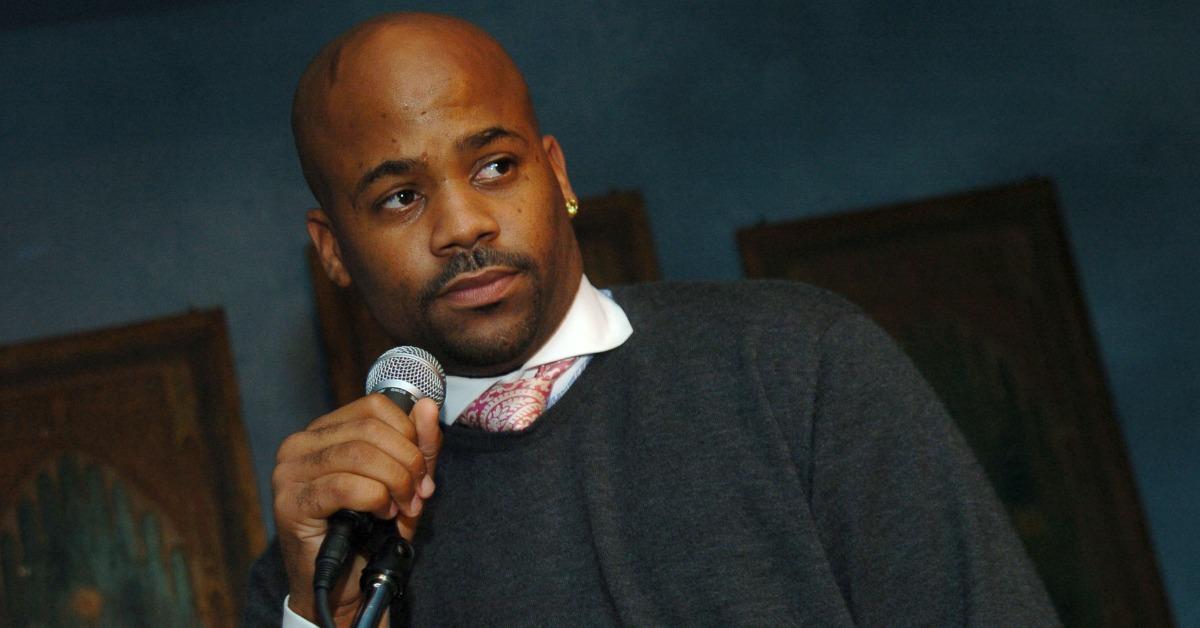 Roc-a-Fella Records Is Suing Dame Dash, but He Thinks He Hasn't Done Anything Wrong
For virtually as long as Roc-a-Fella records has existed, Damon "Dame" Dash and Jay-Z have been two of the biggest names associated with the hip-hop powerhouse. Although the label isn't churning out hit after hit anymore, its backlog of undeniable hits has almost guaranteed its power and presence in the industry for decades to come.
Article continues below advertisement
However, with so much power and influence tends to come some struggle, and that is exactly what Dame and the label are dealing with right now. The label launched a lawsuit against Dame for attempting to sell Jay-Z's "Reasonable Doubt" album as an NFT, but he is denying any wrongdoing. Here are all the known details of the legal case as it currently stands.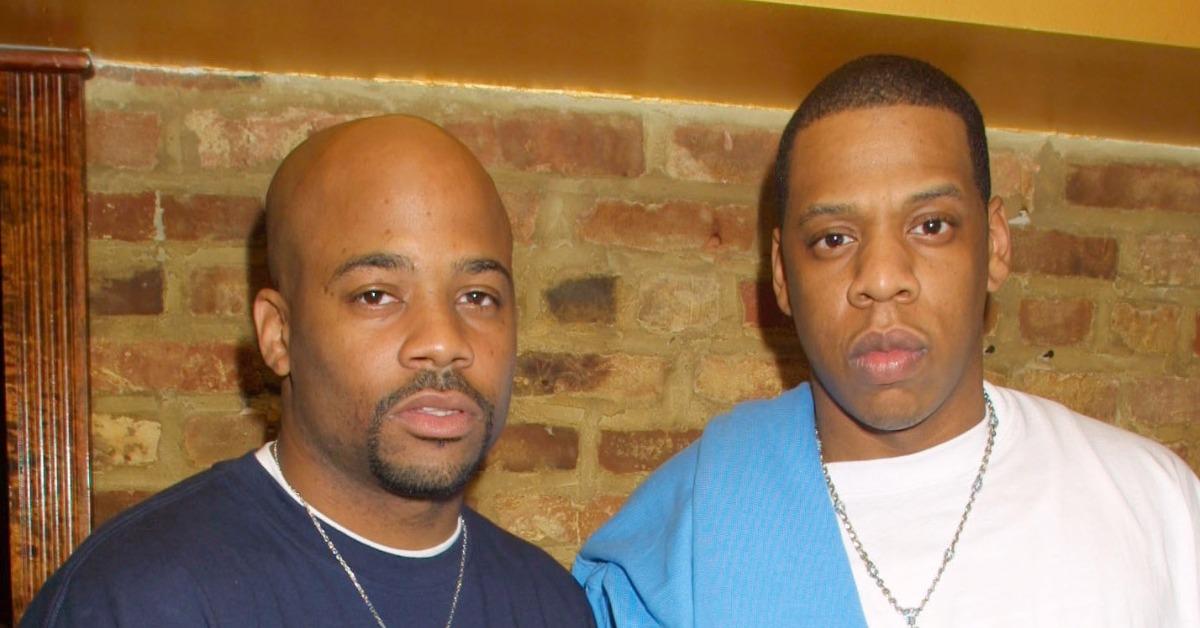 Article continues below advertisement
Dame Dash is completely denying any wrongdoing in Roc-a-Fella's lawsuit against him.
According to a report initially published by TMZ, Dame allegedly claimed that he had the right to sell Jay-Z's "Reasonable Doubt" album considering his major stake in Roc-a-Fella records. This is something that the label shot down, saying his since-canceled auction violates the terms of his business agreement and that they fear he may attempt to do it again.
In the days since the news of this initially broke, the circumstances have changed, and now Dame is saying that he wasn't attempting to just sell "Reasonable Doubt," but his entire one-third ownership stake in the label.
Jay-Z reportedly tried to buy out Dame's stake in the company back in March of 2021, but Dame shot the offer down as he felt it was too low for him. Now he is entertaining other outside offers, which he says will still be within the legalities of his original agreement with the label.
Article continues below advertisement
"Under the terms of the deal with a potential buyer, the buyer would buy my share of Roc-a-Fella Records and Jay-Z will have exclusive administration rights," he told the publication.
Dame has yet to produce a buyer that competes with Jay-Z's offer.
Article continues below advertisement
What's Dame's net worth? He has seemingly lost all of his money.
Although Dame holds claim to some of the most successful business ventures in the history of hip-hop, he has also fallen victim to some of its equally as famous financial pitfalls. From being a millionaire to pleading with a judge over his inability to pay child support in 2019, Dame has dealt with his fair share of financial woes, and it appears that his attempt to sell the shares he owns in Roc-a-Fella is out of an effort to boost his net worth.
According to Celebrity Net Worth, Dame is reportedly barely worth $10,000 in 2021, something that has been attributed to not only bad financial decisions but also the current wage garnishing that various creditors have imposed on him.
Nonetheless, Dame has always had a hustler mentality and managed to bounce back more times than one. Between music, clothing, and even film production, he has done it all, so it's only a matter of time before he unveils a new plan to recoup his financial losses.
Article continues below advertisement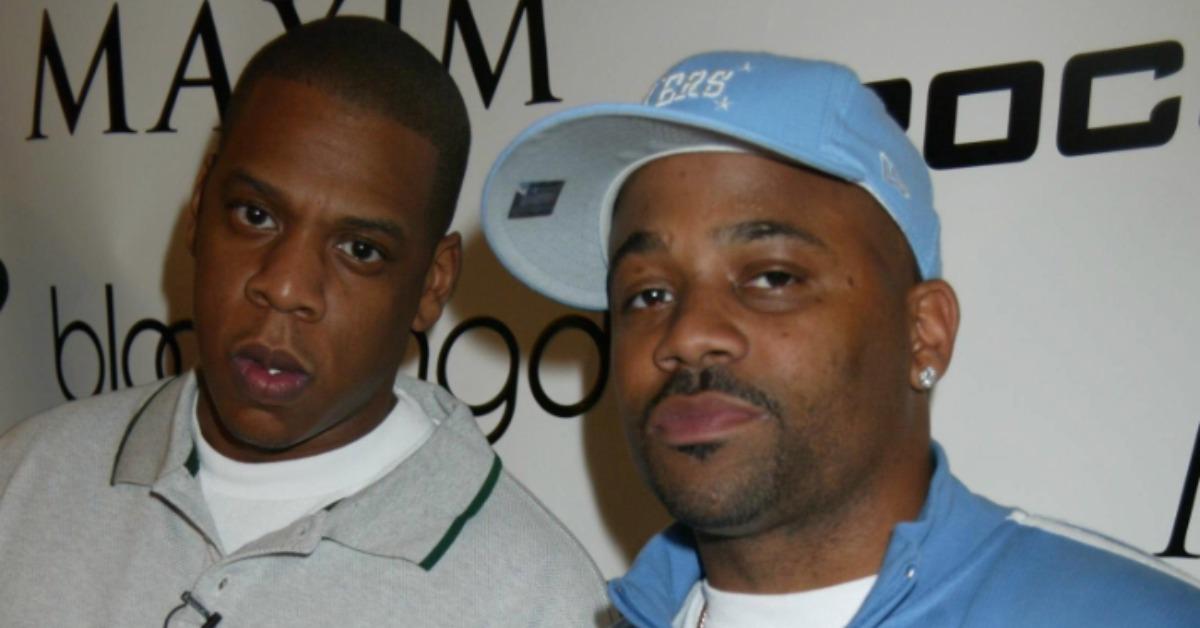 Dame and Jay-Z have had quite a rocky relationship over the last decade or so.
Despite starting out as business partners and the best of friends, numerous financial issues and creative differences led Dame and Jay-Z to have one of the most well-known falling outs in modern hip-hop history. During a Hot 97 interview with DJ Big Boy, Dame opened up about the rift between him and Jay and said that Beyoncé's husband really did him dirty over the years.
"We have fundamental differences. I'm about making other people famous and rich and equal, that's what I wanted with Roc-a-Fella," he told the host. "And he wanted to be the boss and have people work for him for 25 years straight, which is what happened. I actually feel sorry for my fallen angels, because I've taught people to share. I make kings. I don't make slaves."
Some harsh words from Dame about his former friend for sure. Stay tuned to see how this case is resolved for both parties.