RZA Is "Super Excited" for the Release of Kanye West's 10th Studio Album (EXCLUSIVE)
Intertwined throughout their careers via collaborative efforts and a mutual friendship, RZA shares the details he knows about Kanye West's new album.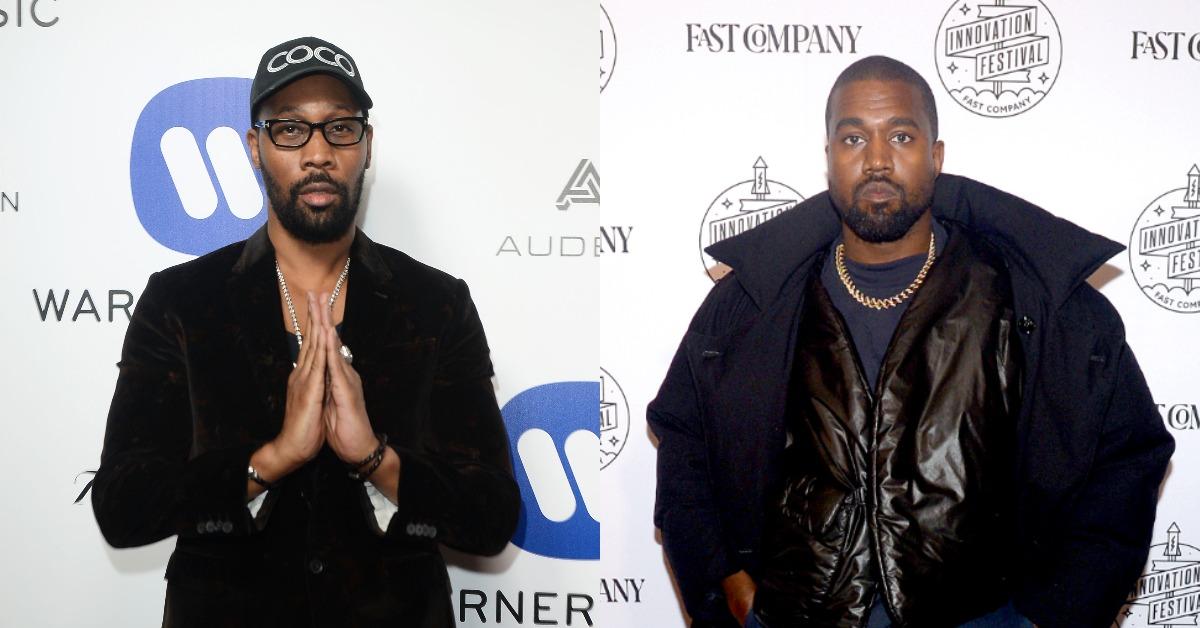 A collaborative friendship that has stood the test of time, RZA and Kanye West have worked together on some hugely successful tracks over the years. With a shared discography spanning multiple albums, singles, and various interpolations, Kanye has made it clear since his early days in rap that he is a huge fan of Wu-Tang Clan, and RZA specifically. Likewise, RZA has taken a huge interest in Kanye's music and worked with him on two of his most famous works.
Article continues below advertisement
Even when Kanye received some bad press for his relationship with former President Donald Trump, RZA stood firmly by his side and vouched for his character. Now, as the enigmatic artist is seemingly gearing up to release his 10th studio album, RZA has a few thoughts about it — and Kanye himself — that he shared exclusively with Distractify.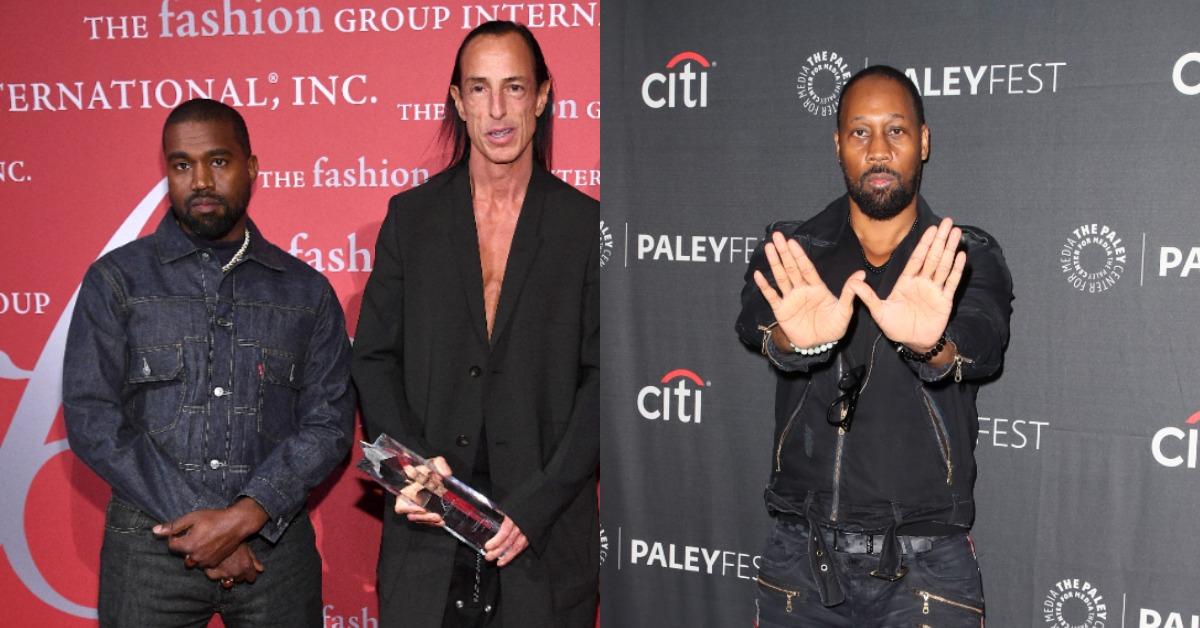 Article continues below advertisement
RZA on Kanye's new album: "We're going to get a treat." But the release date remains up in the air.
Fans of Kanye are well aware of his larger-than-life persona, and that often translates into the rollouts for his albums. Of course, it has been almost two years since the release of "Jesus Is King," the artist's last full-length project and the one that marked his transition away from making secular music, and listeners are hungry for new material. Luckily, friend and collaborator RZA shared a little bit of insight with Distractify on the album and Kanye's process.
Article continues below advertisement
When asked about his excitement regarding the notion of a new album, RZA said, "Yeah! I'm super excited, I had a chance to pop up in the studio a couple of times, and I'm super super excited."
Kanye has largely been working out of his Cody, Wyo. home, dubbed West Lake Ranch, since 2018. Over that time, he has flown many collaborators out to the massive property. The ranch has become something of a creative hub for his Yeezy brand to test new ideas ranging from footwear to future home designs.
On his friend and "Watch the Throne" collaborator's process, RZA laughed and said, "We know his art, you know what I mean? When he starts painting, we're going to get a treat out of that."
It's becoming more clear than ever now that Kanye is preparing to release his next album. On July 18, 2021, a secretive invitation was sent out for a listening party in Las Vegas hosted by the artist, and details from the event have pretty much confirmed that the album is on its way.
Article continues below advertisement
According to insiders at the event, Kanye's new album will be called "Donda" and features the likes of Travis Scott, Westside Gunn, Tyler, The Creator, Baby Keem, Post Malone, and other big names. Alongside that, the artist allegedly will score a commercial featuring his new music that will air during Game 6 of the 2021 NBA Finals.
Neither Kanye nor his representation has issued an official release date for the project yet, but another listening event is planned in Atlanta on July 22, 2021.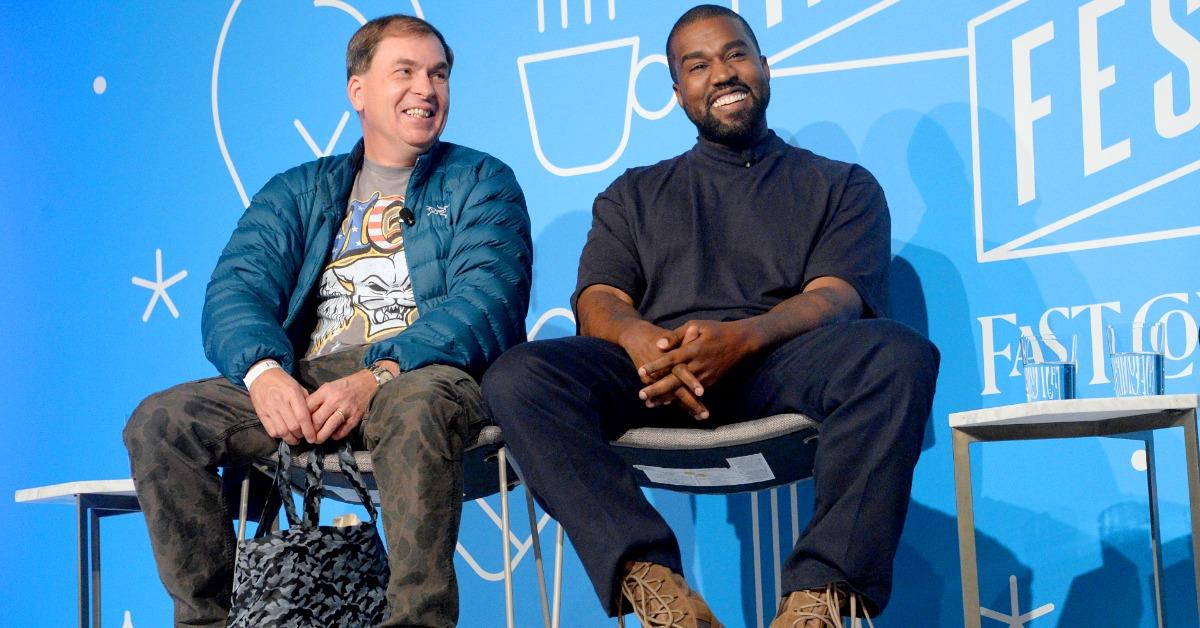 Article continues below advertisement
RZA also reflected on his time working on "My Beautiful Dark Twisted Fantasy."
When it comes to reflecting on his work on "My Beautiful Dark Twisted Fantasy," which Billboard ranked as the greatest album of the 2010s, RZA had nothing but positive things to say about Kanye and his other collaborators, especially Nicki Minaj.
With regard to her lyrics on "Monster," arguably still Nicki's most famous feature verse to date, he said, "I came after [Nicki], but when he played that s--t, I was like, 'Yooooo.'"
RZA was so enthralled by Nicki's verse that it provided the basis for his argument that she is the only solo act in hip-hop to date to channel the energy of his late Wu-Tang Clan associate, Ol' Dirty Bastard (ODB).
Article continues below advertisement
"You know, there's various chambers of the Wu, so I'm looking for who's going to f----n' catch the Liquid Swords vibe and bring that back," he said, elaborating on the prerequisites needed to be compared to his Wu-Tang brother. "You know what I mean? At one point they thought that Danny Brown had tapped into ODB's vibe, but that's gonna be a hard one for anyone! The only one who came close to ODB as far as everything all at once is Nicki Minaj."
He doubled down on this by adding, "I just think her versatility of lyricism and approach is the only comparable energy to what he was doing." Clearly, RZA thinks Nicki's wordplay is elite, and it's clear why he and Kanye have held her in such high regard throughout her time in the limelight.