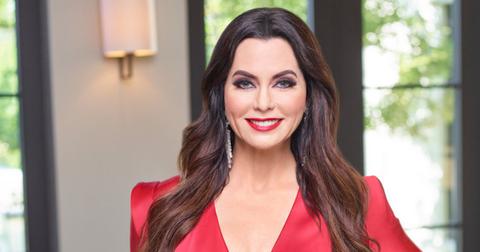 'RHOD' Star D'Andra Simmons' Stepmom Reached out After 16 Years
By Shannon Raphael

Jan. 13 2021, Published 1:02 p.m. ET
Since D'Andra Simmons joined the cast of Bravo's The Real Housewives of Dallas in 2017's Season 2, she's never been one to shy away from airing out both her professional and personal issues.
Viewers have seen D'Andra's often-tense relationship with her mom, "Momma Dee" Simmons, as the two argued over her trust fund and who should have the control of their family business.
Article continues below advertisement
In Season 5, it appears as if Momma Dee and D'Andra have finally put an end to their drama for good. But, that doesn't mean that D'Andra's family life has improved on all fronts.
On the Jan. 12 episode of the show, D'Andra will discuss how her former stepmom and other family members have disagreed in the past over her late father's fortune. So, who exactly is D'Andra's stepmom? Keep reading to find out what we know (TW: Suicide, self-harm).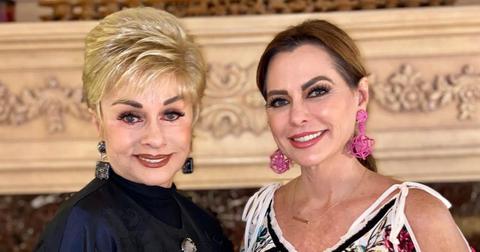 Article continues below advertisement
D'Andra Simmons' stepfather was famed Texas businessman, Glenn Simmons.
Throughout her time as an official cast member, D'Andra has spoken about the man who raised her, Glenn Simmons. Glenn's brother, Harold Simmons, was a Texas businessman. Harold's net worth was estimated at around $10 billion when he passed in 2013. The brothers worked together with investments for several decades.
Though she has referred to Glenn as her dad, he was actually her stepfather. Glenn wed Dee when D'Andra was just 6 years old, and he later adopted her. He played a huge role in her life until his 2013 death.
As for her biological father, Dee told the Dallas Observer that he was more of a "friend" to D'Andra than a father. He completed suicide shortly after D'Andra's first wedding. She has discussed how his battles with alcoholism and ataxia contributed to his mindset in his final hours.
Article continues below advertisement
Details about her biological father are not publicly available. In her interview with the Dallas Observer, Dee explained that her first husband was an "eligible" Dallas bachelor. She did not say how he made his money, or who he was.
While D'Andra has mentioned her tie to the Simmons family on RHOD, her discussions about her biological dad's side have been few and far between. That will change on Season 5.
Article continues below advertisement
Who is D'Andra Simmons' stepmom?
In the second episode of Season 5, "You Dim Sum, You Lose Some," D'Andra met with a shaman to "heal," and to help her recognize all that she's gone through.
During this spiritual meeting, D'Andra mentioned the drama that went on between her and her extended family members.
"Over the last few years, I've just — I've lost that side of me that's maybe feminine. I want to be softer, I want to maybe have a better relationship with not only my husband and my mother, but my friends. And I want other people to have a different perception of me. I don't want them to think I'm angry and I'm wound up all the time," she said.
Article continues below advertisement
She then hinted at some turmoil with her other family members on her biological dad's side.
"But, my mother and I not working together has been great for our relationship. But, my other family kind of just resurfaced out of the blue," she explained. "I don't think I ever shared with you when my father committed suicide, there was a big fight over the family estate."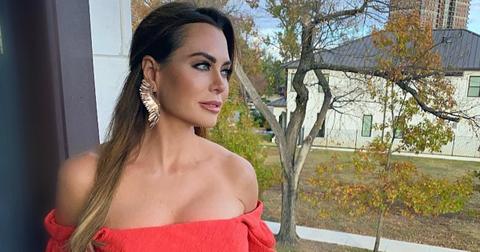 Article continues below advertisement
In her confessional, the reality star elaborated on what exactly transpired.
"When I was seven, my father married my stepmother, Patsy. They adopted a baby boy, my stepbrother, Ross. I'm still angry at my father because he left two wills that said two separate things," D'Andra stated.
The businesswoman added that she possessed one of the wills, which left her father's estate to her, while her stepmom and brother had one that gave it all to her.
"We have a legal battle, and we ripped each other's throats out, hearts out, everything we had because my father left us in this situation," she continued.
She said that the court issues left her estranged from her father's family, though she won the case.
More than a decade and a half later, D'Andra heard from her stepmom.
Article continues below advertisement
"Last week, out of the blue, my stepmother texted me and said that my brother — he had had a baby," she said.
The shaman then encouraged D'Andra to try to reconnect with her former stepmother, and she agreed that her father would want them to reconcile.
Later on in the episode, D'Andra tells her husband, Jeremy Lock, that she did reach out to Ross. His response was "perfunctory," leading her to lose a bit of hope that they could work things out.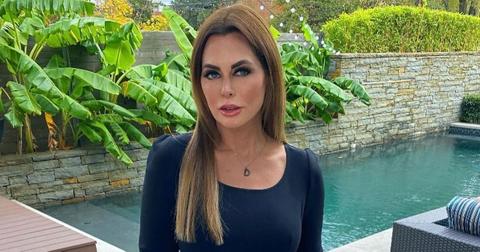 Article continues below advertisement
But, Jeremy encouraged D'Andra to share all of her heartfelt emotions with her loved ones.
Other information about her family has not been shared yet, and it remains to be seen if Ross or Patsy will appear on the show.
The Real Housewives of Dallas airs on Tuesdays at 9 p.m. ET on Bravo.