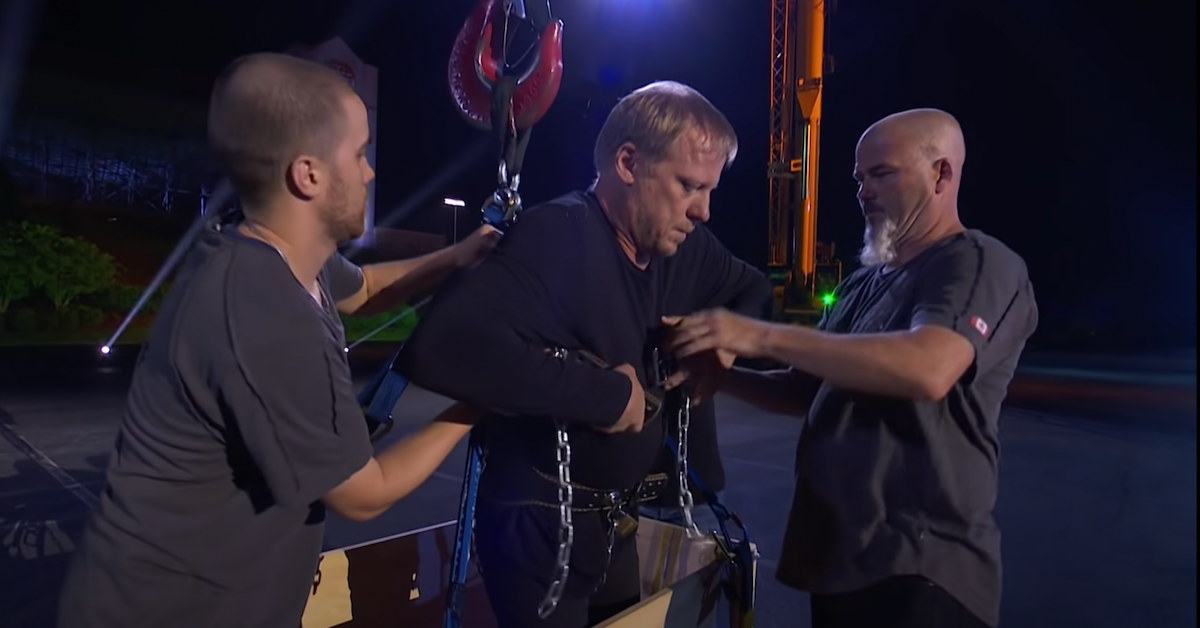 'America's Got Talent: Extreme': Danny Zzzz Wowed Judges With Amazing Escape Artist Feat
The Feb. 28, 2022 episode of America's Got Talent: Extreme introduced viewers to a contestant whose reason for wanting to appear on the show likely brought on the waterworks. That's because Danny Zzzz (Daniel Paulin) opened up about his son, Mason, who recently died at age 22.
So what happened to Mason Paulin? Keep reading to learn more about the AGT contestant, his career, and his son.
Article continues below advertisement
Danny Zzzz wowed 'America's Got Talent: Extreme' judges with his daring skills.
Ahead of Danny Zzzz's thrilling act, Simon Cowell asked him, "What difference would winning make to you?"
"I'm a proud father of five — my family is everything to me," Danny replied, after a slight pause and a deep breath. "This year, I lost my son. My 22-year-old boy. And I really am proud to be on this stage because I would really like the world to know my son's name. His name is Mason."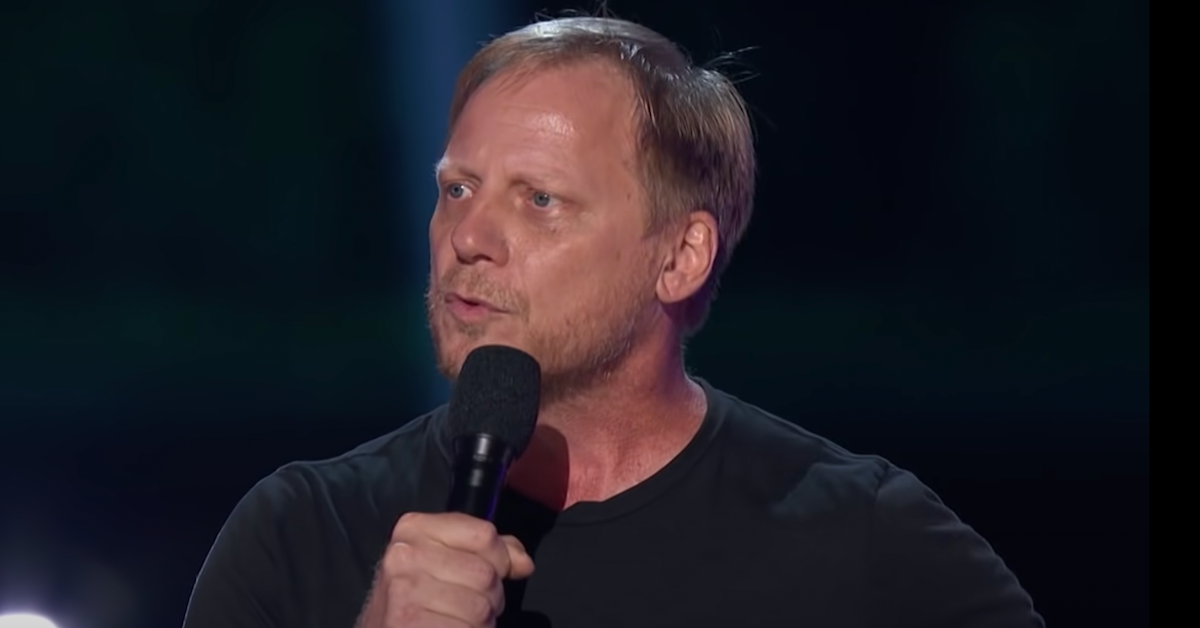 Article continues below advertisement
Danny continued: "So I came on the biggest stage, to the most extreme. My family is in my heart, and having the opportunity just to introduce you to my beautiful boy, just my heart is in my hand."
The scene cut to Danny preparing to be hoisted up with a crane from inside a wooden crate.
"Right now, Danny is getting strapped into a box, he's being shackled, and he's being placed into a mail bag, which is also being locked," host Terry Crews explained. "He'll be lifted up 140 feet and only have 1 minute to pick all the locks and escape before he falls."
Article continues below advertisement
The timer counted down and the box dropped, seemingly with Danny still inside. As it crashed to the ground, judges and audience members gasped and crew members ran over to the obliterated crate. One of them looked up, pointing, "He's up there!"
The spotlight revealed Danny dangling from the top of the crane. After he was lowered, his wife embraced him, and the audience began chanting, "Mason, Mason, Mason!"
Article continues below advertisement
"That was one of the most emotional roller coasters I've ever experienced," Travis Pastrana told Danny. "You had me on the edge of my seat the entire time. Hats off to you, hats off to Mason for giving you the motivation to be out here."
Ultimately, Danny received a "yes" from all three judges, which meant he continued on to the next portion of the competition.
What happened to Danny Zzzz's son Mason?
Mason died on Sept. 18, 2020, as Danny shared via Facebook. Although he didn't go into detail about his son's specific cause of death, it seemed very sudden.
Part of his poignant post read: "The unexpected cliffhanger was that it ended too soon. The story wasn't finished. It just left me wanting more. That's the unfair reality of a story teller. The story ends when the author stops telling it. On September 18, Mason set down the pen."
Article continues below advertisement
A year after Mason's death, Danny posted a touching tribute to his son via Facebook. "I could fill this feed on so many reasons I have to celebrate his life," the message read, in part. "Yesterday marks one year since I heard him say 'I love you Dad.' But I remember it like it was yesterday. I love you son."
Article continues below advertisement
Danny Zzzz has had quite the career as a master illusionist.
His Facebook account shows photos of travels to Germany and Australia, where he performed his hypnotist/illusionist/mentalist shows. Danny Zzzz has also performed more than 4,000 shows in North America, including Niagara Falls.
Article continues below advertisement
Additionally, Danny works as an on-air host and producer with Southern Ontario rock station 97.7 HTZ-FM. He's also an on-air host for 91.7 GIANT FM.
Article continues below advertisement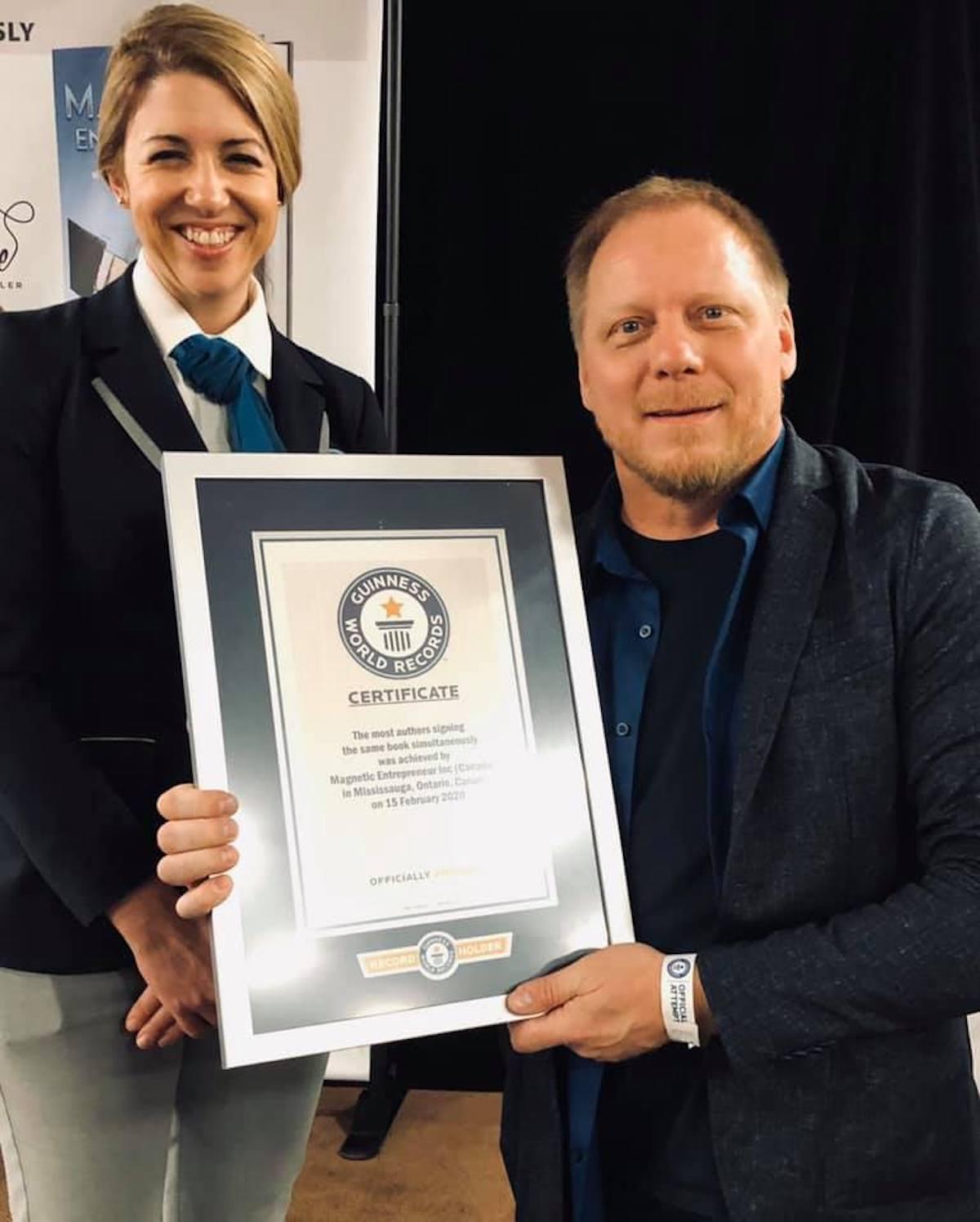 It'll be interesting to see what other amazing feats Danny Zzzz shows off to AGT: Extreme judges.
Catch new episodes of America's Got Talent: Extreme Mondays at 8 p.m. EST on NBC.