Meet Dashaun Wesley, the MC of HBO Max's New Show 'Legendary'
Who is the host and MC of 'Legendary', HBO Max's new show about voguing? Meet Dashaun Wesley, who has been a voguing legend for almost twenty years.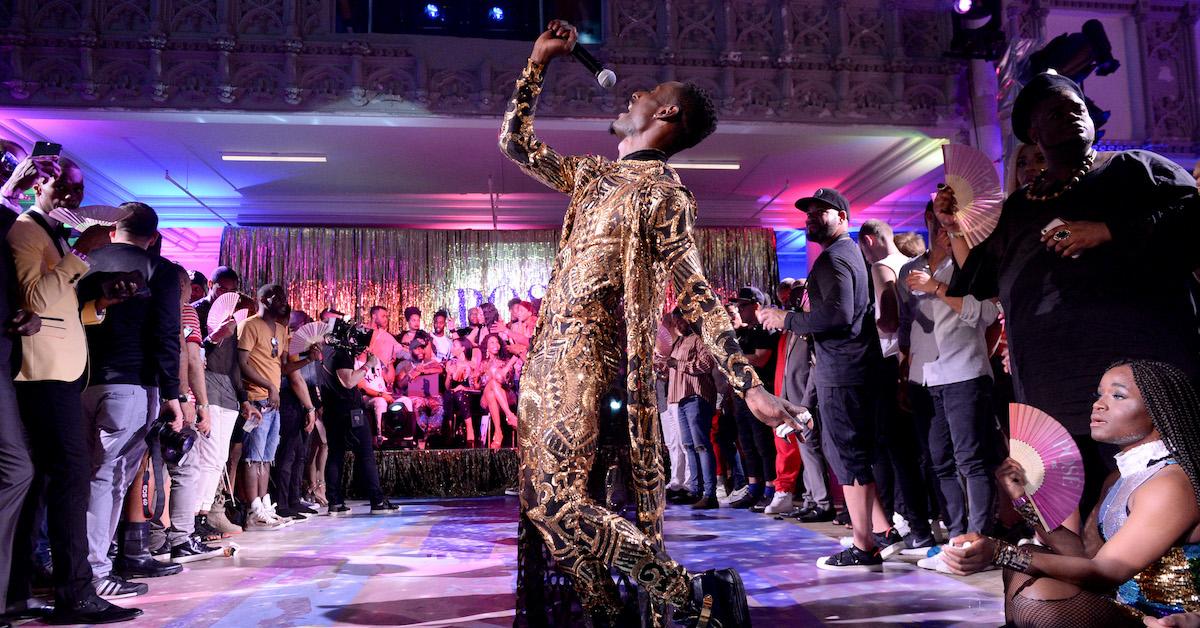 After Deadline mistakenly announced that The Good Place's Jameela Jamil would be MC-ing HBO Max's new vogueing competition show, Legendary, a little bit of chaos ensued. Jameela Jamil came out as queer on Twitter, and doubled down to explain she was only a judge on the show, not the MC.
Article continues below advertisement
But if Jameela isn't the MC of Legendary, who is? In an attempt to correct the inaccurate press release for her new show, Jameela herself clarified that "it's @DashaunWesley who has worked on this show for 2 years [who] is (and always has been) the MC of #Legendary."
Well, if you are just catching wind of this show and don't know much about ballroom culture, you might not know who Dashaun Wesley, the new MC and host of Legendary, even is. Plus, what is a ballroom MC and where have you seen Dashaun before? Keep reading!
Article continues below advertisement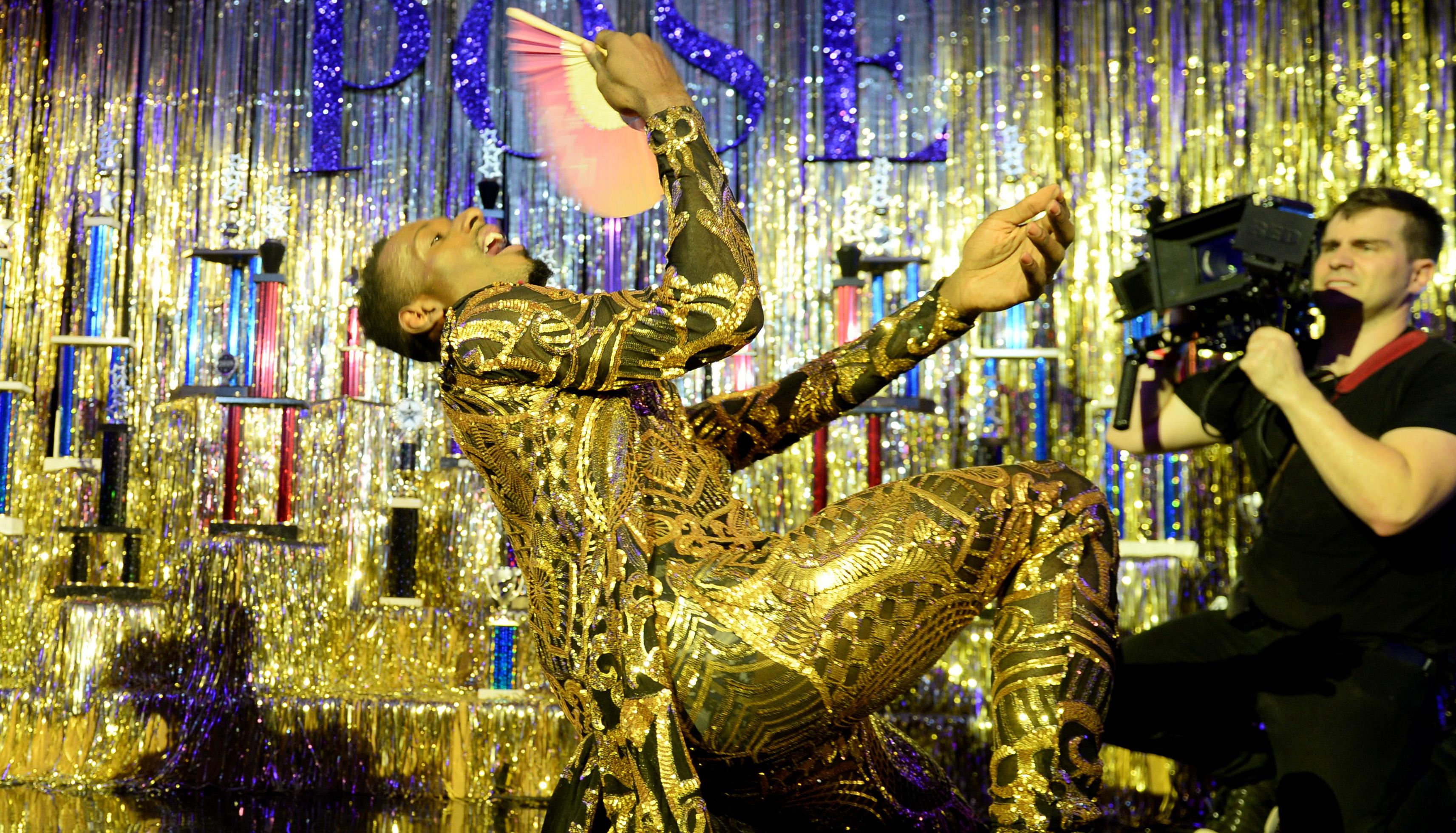 So, who is 'Legendary' host Dashaun Wesley?
Quite frankly and without mincing words, Dashaun Wesley is a ballroom legend. At 35 years of age, he's already been involved in the ballroom scene for 17 years, ever since he started MC'ing in 2003.
Article continues below advertisement
For the uninitiated, an MC or commentator is a highly regarded individual in the ballroom community who announces the categories on the runway, hypes up the crowd and reminds the queens to SLAY. Good commentators can really build the energy at a ball and become celebrities in their own rite, often drawing crowds on the merits of their MC'ing skills alone.
Dashaun was first introduced to voguing around the age of 14, and he immediately became hooked. He started competing in New York City's underground ballroom scene and quickly established himself as a recognized face. Over time, Dashaun became known for his dancing as well as his commentating, and cemented himself as an inimitable MC.
Article continues below advertisement
Where else have you seen Dashaun? Follow him on Instagram!
If you were a fan of MTV's America's Best Dance Crew, you might remember Dashaun as a member of Vogue Evolution.
The crew joined back in 2009 during Season 4 and brought new life to the competition by showcasing voguing, a dance style that hasn't been seen in the American mainstream since Madonna infamously ripped off queers of color in the 80s, and since the '90s cult documentary (also directed by a white woman), Paris Is Burning.
Article continues below advertisement
And while Vogue Evolution didn't go on to win the competition show, the exposure gave both Dashaun and voguing some much-needed attention. The crew's appearance might arguably have even pushed the dance style and ballroom culture closer to the mainstream. Most recently, Dashaun has been featured in FX's hit series Pose, in which he plays Shadow Wintour.
When he's not on TV, Dashaun is traveling the world to teach voguing in places like Russia, Finland and Germany. He's also performed at the Life Ball, the largest HIV/AIDS benefit in the world.
Article continues below advertisement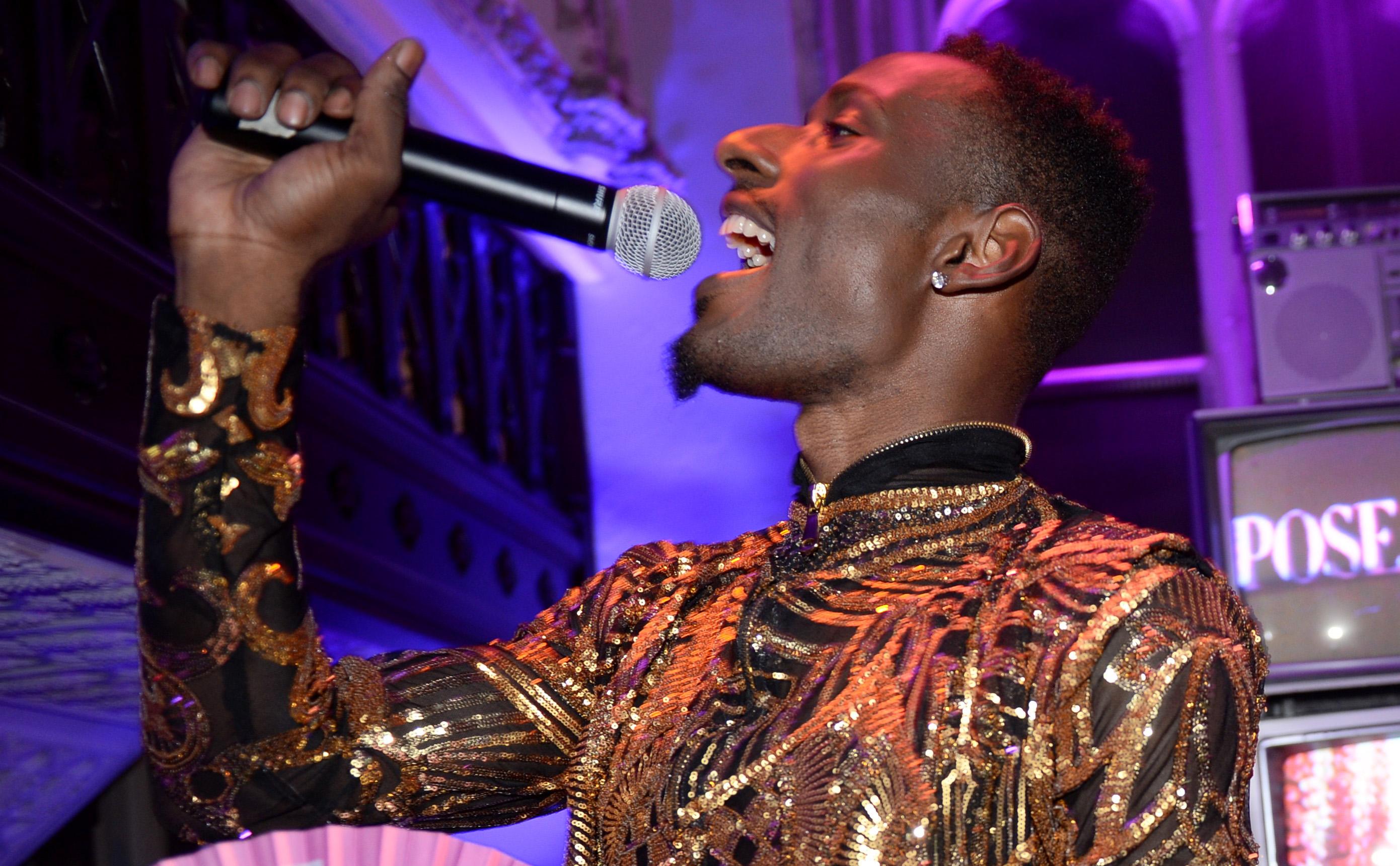 Has Dashaun commented on the Jameela scandal?
When the backlash against Jameela Jamil first started, Dashaun generously tweeted in her defense. "Anything monumental created will always be combated by the naysayers," he wrote. "There's no way people who [have] no idea of this process can shift our amazing outcome."
Article continues below advertisement
He went on to add multiple rose emojis and welcomed Jameela "to the team." "They will understand when it airs," he continued. "Your gonna be a AMAZING [sic]."
See more of Dashaun and the other iconic ballroom figures when Legendary premieres next spring on HBO Max.