Check out the 'Date Drop' Season 2 Trailer and Meet the Cast (EXCLUSIVE)
Check out the Season 2 trailer of 'Date Drop' exclusively on 'Distractify.' Plus, meet the cast of the AwesomenessTV YouTube series here.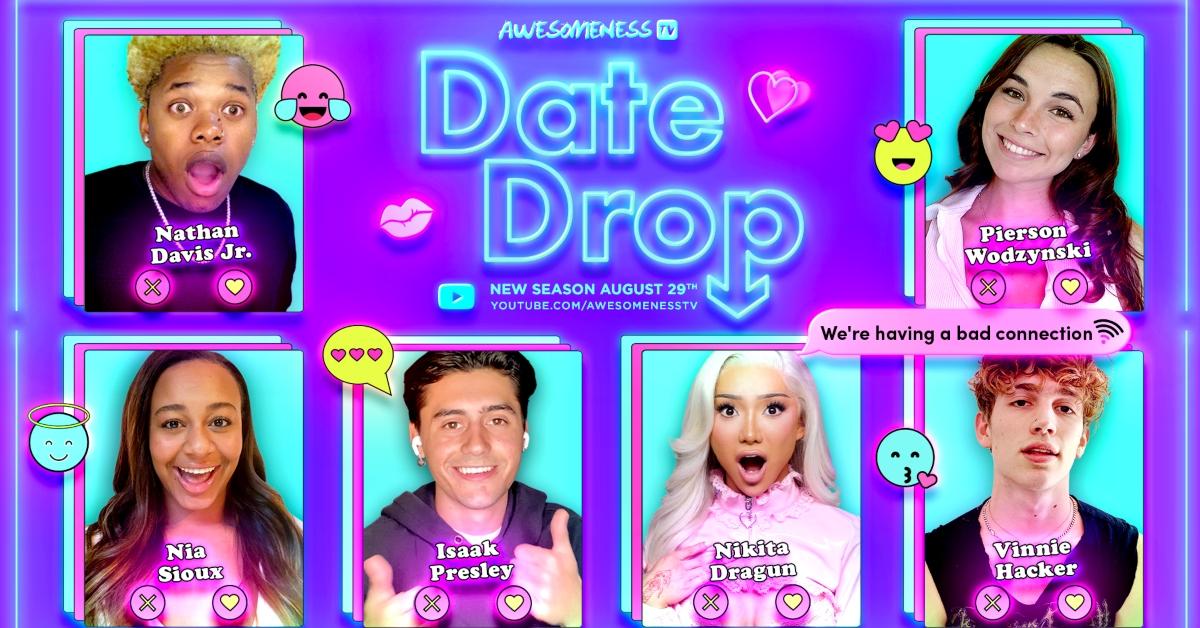 Can they find love on the internet? In today's society, the dating rules have changed. Now, more people are finding love on social media and using technology to hopefully find their match.
AwesomenessTV is back with a new season of Date Drop! Six social media influencers will compete in the reality dating competition to hopefully find their companion.
Article continues below advertisement
But, instead of swiping left or right, these guys and girls will chat via videoconference and participate in a series of speed dates. However, if the dater is not feeling a connection, they can "hang up" and eliminate the contestant from the competition. Will these six daters find love?
Distractify got an exclusive sneak peek of Date Drop ahead of the Season 2 premiere. Check out the trailer below!
Check out the Season 2 trailer of 'Date Drop'!
"Are you really ready to handle someone as crazy as me"? Nikita Dragun asks in the opening Season 2 trailer. The beauty guru will star in the next installment of the AwesomenessTV series alongside Nia Sioux, Isaak Presley, Vinnie Hacker, Nathan Davis Jr., and Pierson Wodzynski.
From the trailer, we can already tell there will be a few cringe-worthy moments that take place during these speed dates, such as Nia asking some of her potential suitors to dance in front of her mom, Holly Sioux. Additionally, there seem to be some bad Zoom chats as well. Yikes.
"Delete. Block," Nikita tells the camera.
So, who will get dropped? We sure can't wait to find out!
Meet the Season 2 cast of AwesomenessTV's 'Date Drop':
Being a social media star, it can be hard to find meaningful connections. These single celebs are hoping to find a match in today's current digital landscape. But, while these influencers are well-versed on all things social media, finding your soulmate on the internet can still prove challenging.
Check out the Season 2 cast below.
Nikita Dragun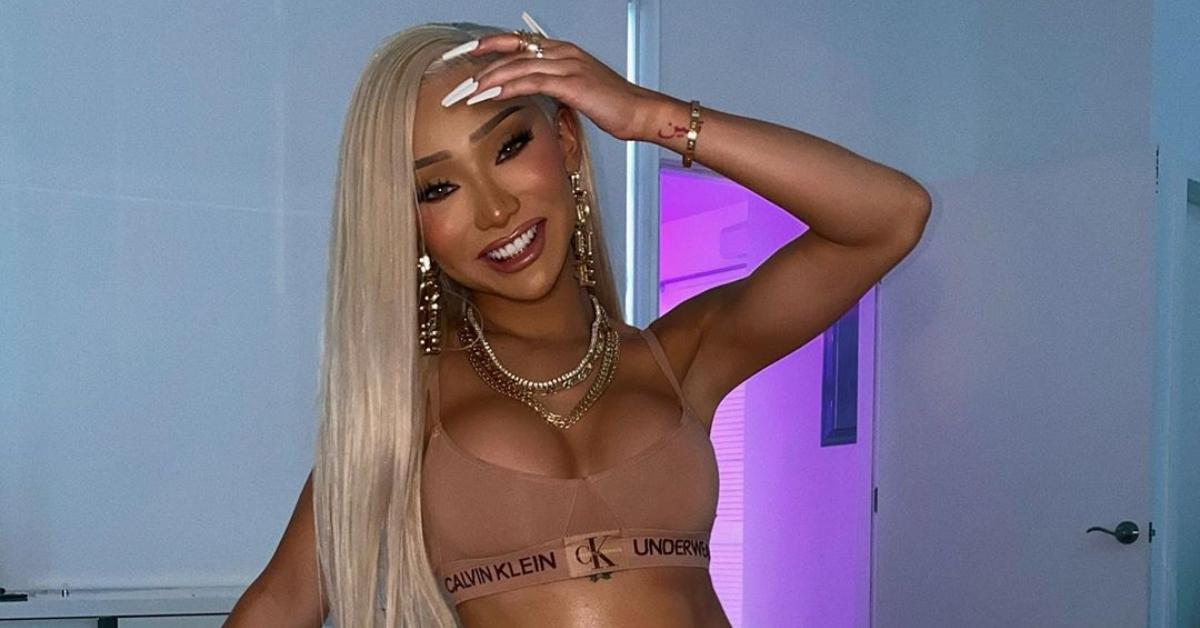 Running a beauty empire may seem like a walk in the park for influencer Nikita Dragun, but finding love may prove more difficult. The creator of Dragun Beauty became known through her YouTube channel where she shared gorgeous beauty looks and openly advocated for the LGBTQ+ community as a proud trans woman.
Most recently, Nikita has been linked to fellow social media star Chase Stobbe, who has been featured on her Instagram multiple times.
Nia Sioux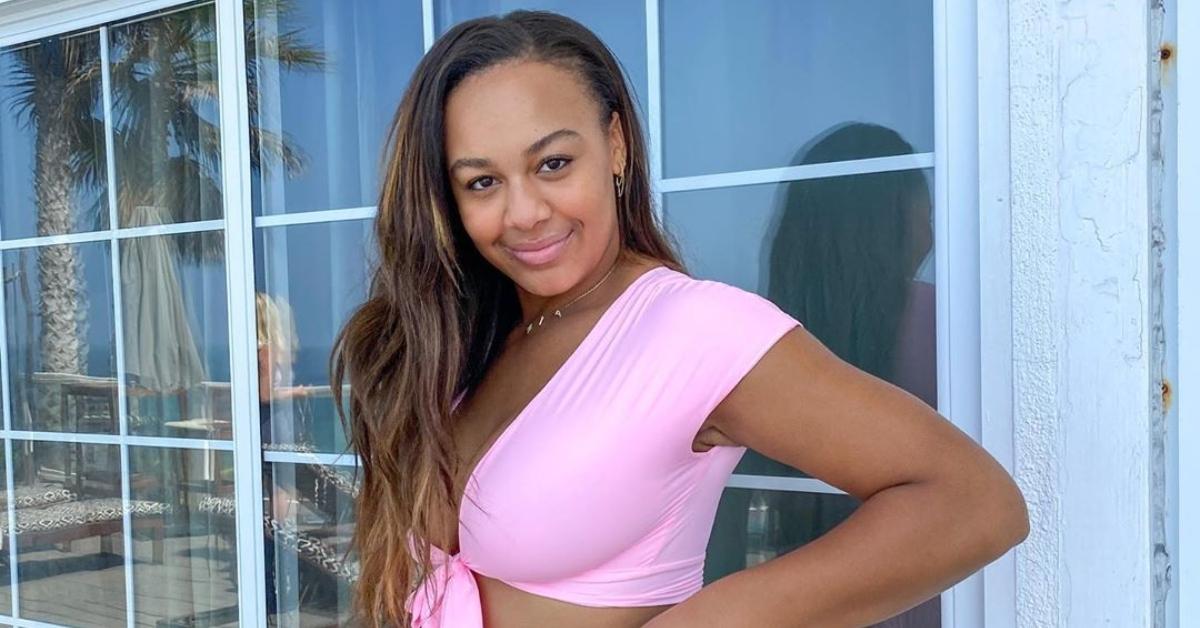 Before Nia became known for her viral TikTok videos, the 19-year-old starred on the hit reality competition series Dance Moms. After leaving the show, she went on to pursue a singing career and has released multiple singles.
The former reality television star dated fellow performer Bryce Xavier from 2017, but the two eventually called it quits just one year later.
Isaak Presley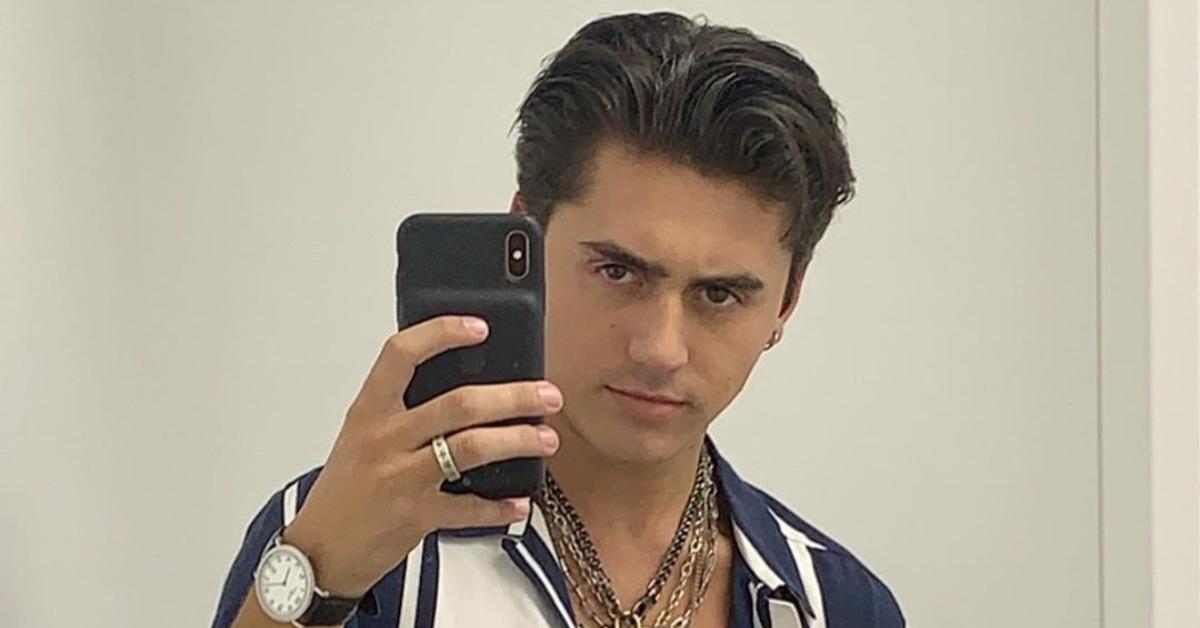 Isaak is known for his role in the Netflix spinoff Fuller House. His credited roles also include The New Normal, Camp Nick, and Disney's Stuck in the Middle. The 18-year-old previously dated Dance Moms star Mackenzie Ziegler in 2019, but the couple broke up just one year later. Luckily, there was no bad blood between the two exes, despite the ongoing cheating rumors, and the pair recently appeared in a TikTok video together.
Article continues below advertisement
Vinnie Hacker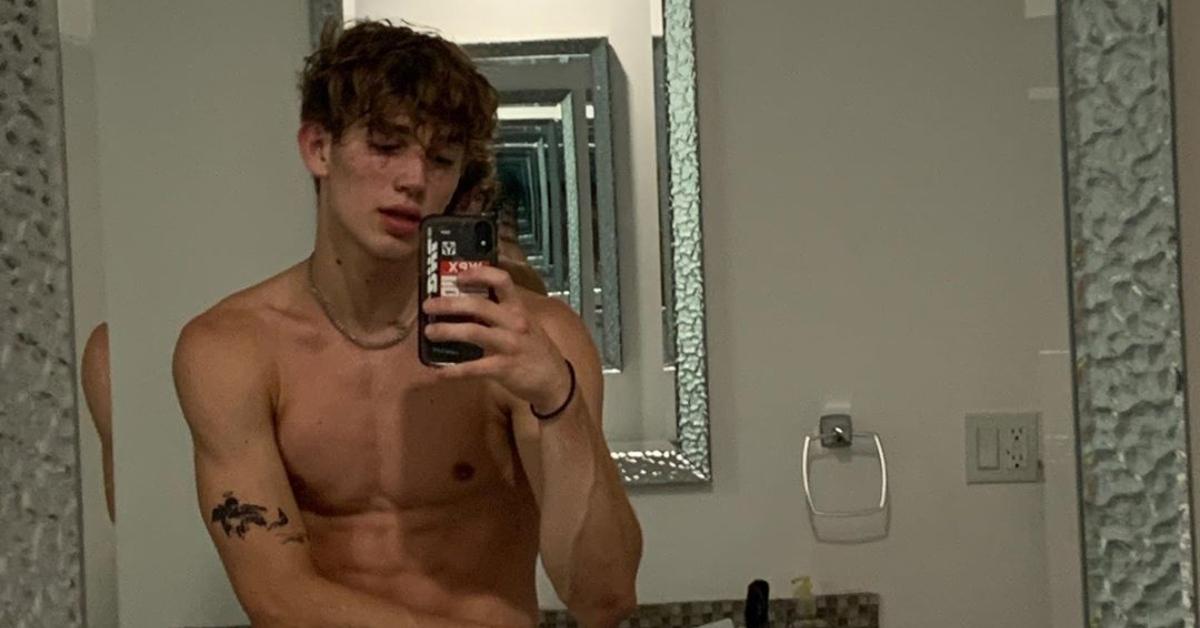 TikTok star Vinnie Hacker went viral on the Gen Z app after posting lip-sync and comedic videos of himself. Currently, he is signed with SMG Models. The 18-year-old has not been linked with anyone recently, but we wouldn't be surprised if his relationship status changed.
Article continues below advertisement
Nathan Davis Jr.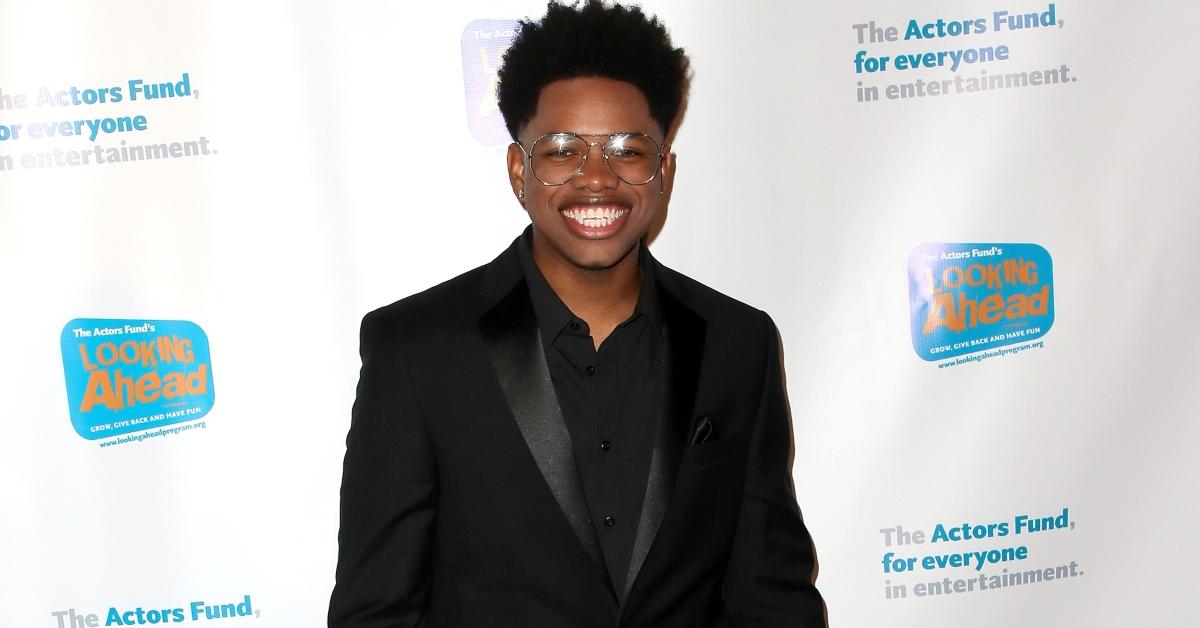 Nathan Davis Jr., 26, is an actor and TikTok star who has credited roles in Detroit, Marvel's Runaways, and Hotel Artemis. Nathan previously dated public figure Ashley Ortega and she regularly documented their 2017 to 2018 relationship on her YouTube channel.
Article continues below advertisement
Pierson Wodzynski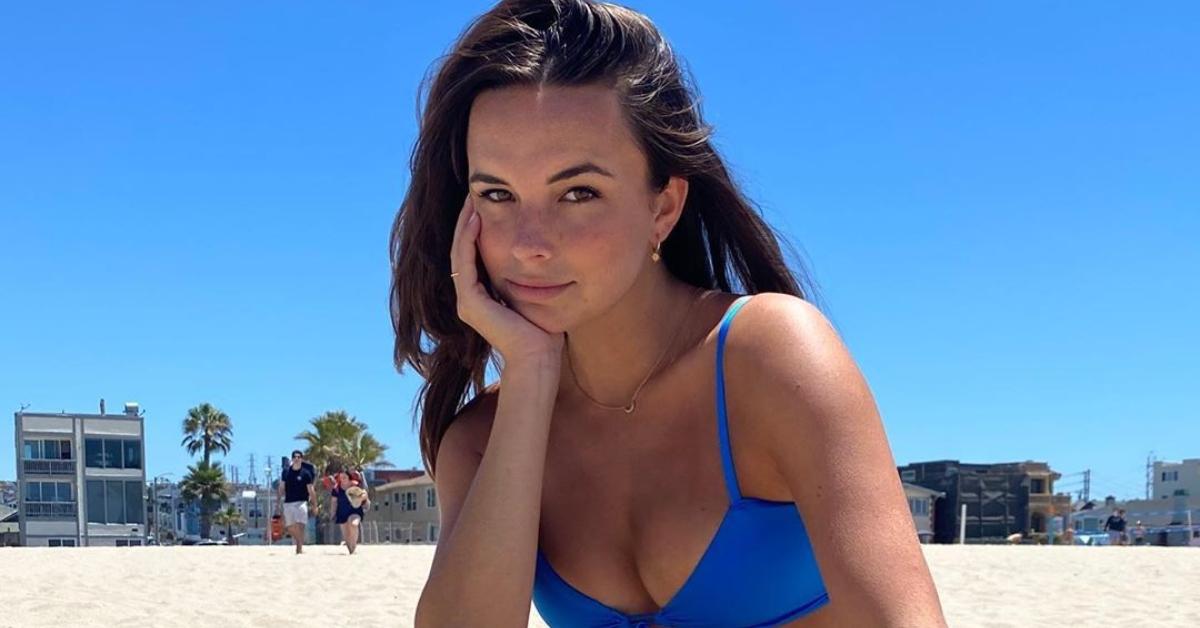 Pierson became known on TikTok for her comedy sketches. The 21-year-old influencer has starred alongside fellow social media celeb Brent Rivera in numerous videos, and many fans questioned if the two were dating. As Pierson and Brent have not confirmed a romance, it seems she is very much single.
Catch Season 2 of Date Drop on Aug. 29 via the AwesomenessTV YouTube channel, with new episodes airing weekly on Saturdays.