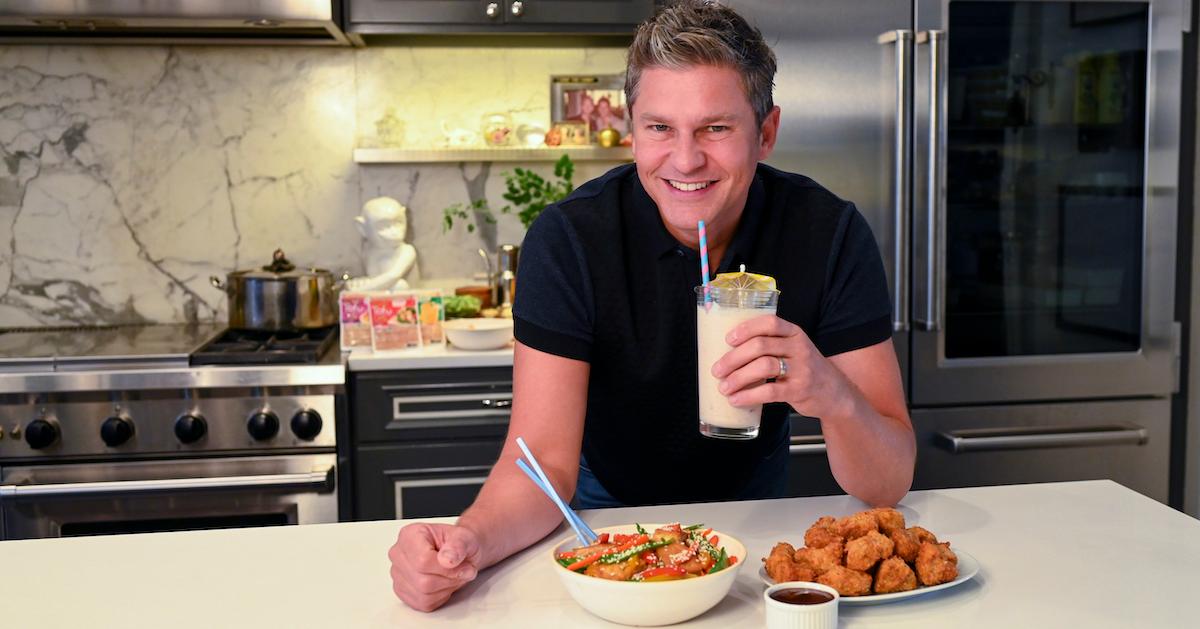 David Burtka on His Family's Halloween Costumes and Battle With COVID-19 (EXCLUSIVE)
While some families opt for simple Halloween costumes consisting of sheets with eye holes cut into them, the Burtka-Harris family is known for their creative, flawlessly executed, and elaborate holiday ensembles.
Since welcoming twins Harper and Gideon in October of 2010, David Burtka and Neil Patrick Harris have become known for their themed Halloween looks, and the family often tops the "Best of" lists with their costumes each year.
Article continues below advertisement
In years past, the Burtka-Harris clan has done a circus theme, The Wizard of Oz, Alice and Wonderland, and Batman, just to name a few — and they up the ante each year.
For Halloween 2019, they took things one step further as famous artists posing for their own self-portraits, leading many fans to get excited for what 2020 will bring.
Article continues below advertisement
David Burtka spoke exclusively with Distractify while promoting the House Foods animated series The Tales of Tofu and he hinted that things will be quite different on the Halloween front in 2020. Plus, he also discussed how his family battled the coronavirus, and what quarantining has been like.
What will David Burtka and his family be for Halloween 2020?
Considering how unconventional 2020 has been with the coronavirus pandemic, it's not a total surprise that the Burtka-Harris family might not be able to go all out with their Halloween looks.
David exclusively told Distractify that his husband, Neil Patrick Harris, will likely still be shooting a film when Oct. 31 rolls around. They might, then, have to save the costumes for 2021.
Article continues below advertisement
"We had thought about it, but Neil leaves super soon to go wrap The Matrix 4 so I don't know even when he's coming home!" David said, while laughing about how the fate of Halloween, like much of 2020, is up in the air. "I don't know if we're even going to do it this year. If we do, it might have to be in little boxes with Zoom. We might have to do a Zoom Halloween costume, so I don't know!"
Article continues below advertisement
But, the actor/chef understands how much people look forward to seeing the creativity in his family's costumes each year.
"I hope we don't disappoint people," he continued. "I know people really look forward to that, but because of the pandemic and because of Neil's shooting schedule, it might not happen. We'll see, and we'll try to come up with something."
Fingers crossed, because finding out what the family has chosen for their costumes each year is a staple. But, a Zoom-centric theme feels very appropriate for 2020 — and like something the Burtka-Harris' could definitely pull off.
David further echoed that sentiment.
"Anything is about to happen," he concluded.
If Neil is still filming The Matrix 4, perhaps David could dress up as his animated character, Tofu, for Halloween.
Article continues below advertisement
David said he tries to find the "silver linings" after the Burtka-Harris family battled COVID-19.
In September of 2020, Neil and David began opening up about how their entire core family tested positive for the coronavirus toward the beginning of the lockdowns.
David shared that they had the virus toward the end of March and in early April. He detailed his perspective about living through the pandemic (and the lockdowns) after battling the virus himself early on.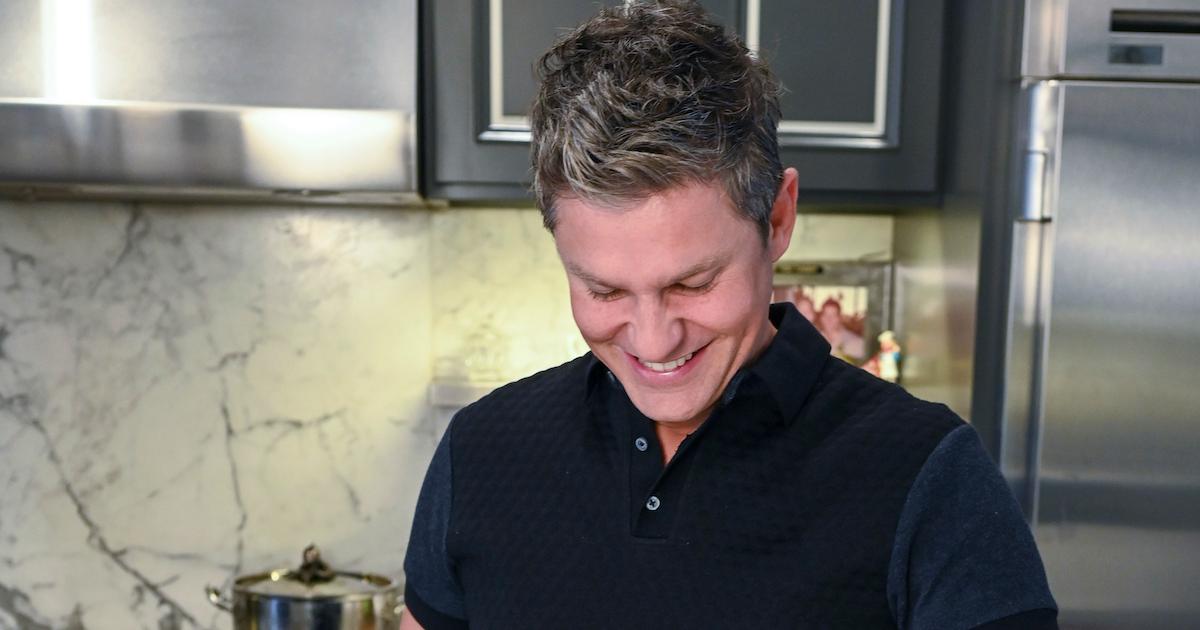 Article continues below advertisement
"We spent the whole summer with antibodies. It was like we were superheroes, compared to a lot of other people who are living life in fear. I feel fortunate that we did get it, because I look at other families who can't go to the grocery store because they're afraid that they're going to get the virus," David said about what it was like after having COVID-19.
As someone who did have the coronavirus, David had some words of wisdom.
"We all have to be safe and take care of each other," he shared. "Wear a mask when you're out, and do what you can and follow what you're supposed to do and we'll get through this."
Article continues below advertisement
The cookbook author also has a positive outlook on all of the downtime his family had recently. While many couples are finding all of the quality time because of the lockdowns overwhelming, David said that he and Neil have been enjoying getting bonus family time together. The two usually have busy shooting schedules and on-location jobs, but they had the chance to slow down during quarantine.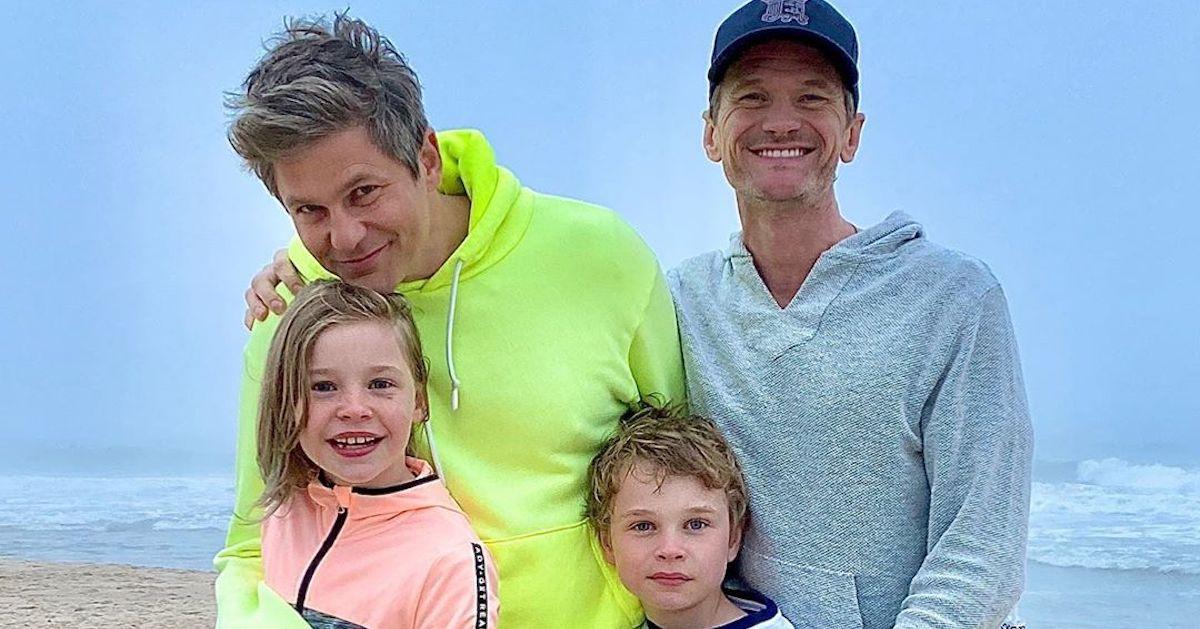 Article continues below advertisement
"It's been great to have Neil and I together for these last couple of months. It's been awesome. It's brought us closer together," he said. "When are you ever going to get this time to spend with your kids and your spouse just being together, cooking, enjoying each other, and doing puzzles and games?"
The HIMYM alum said that he tries to find the good in all situations.
"As much as I would have it differently, I do find that there are silver linings to this time and era. I think that's the way you have to live life, right?" he added. "Why dwell on all of the negativity when you have to just do your best, pull yourself up by your bootstraps? [You have to] go through life and enjoy as much as you can."
Watch The Tales of Tofu on the House Foods website.