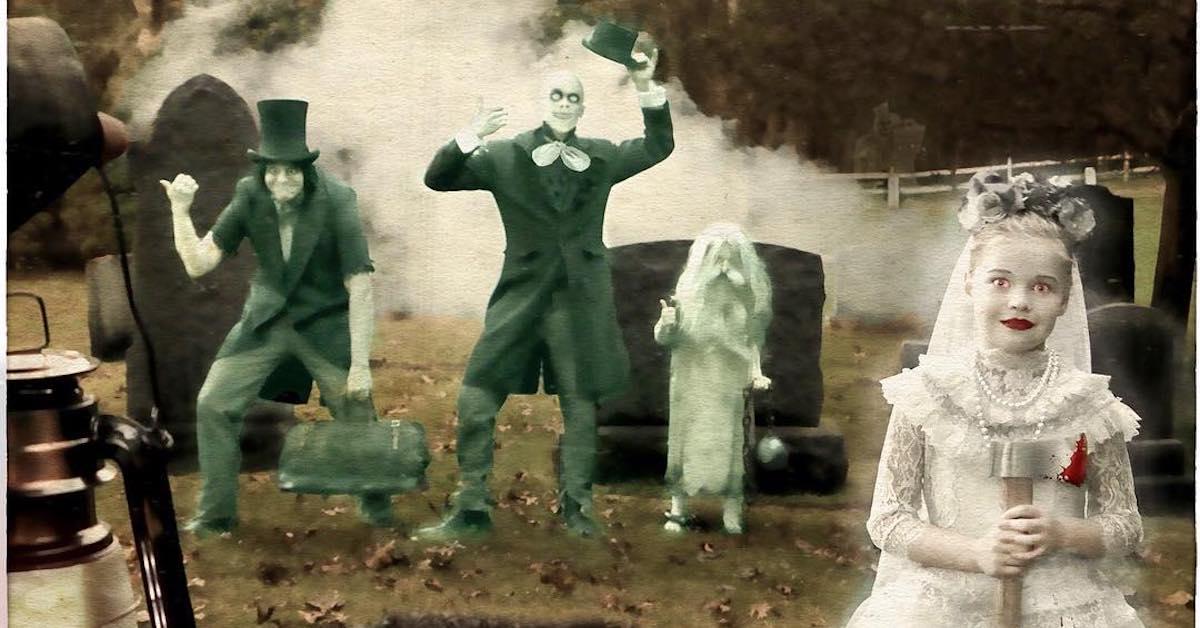 Neil Patrick Harris and David Burtka's 2019 Family Costume Revealed (UPDATE)
Update: It's here and it's glorious. David Burtka and Neil Patrick Harris's annual Halloween costume for 2019 has landed, and we're proud to say we were on the right track when David dropped us a few hints last week. The clues made us suspect either fine art or history would play into the theme, and it turns out it was the former.
Article continues below advertisement
Neil shared the pic on Instagram on Halloween, which features recreations of four iconic self-portraits. Clockwise from the top left you have Harper as Frida Kahlo, Gideon as Andy Warhol, David as Salvador Dali, and NPH as VVG (AKA Vincent van Gogh).
Article continues below advertisement
Here is our exclusive interview with David last week about the costume and the pressure to outdo themselves each year!
Original story (October 24, 2019):
Few people in Hollywood do Halloween costumes with as much flair as Neil Patrick Harris and David Burtka do with their twins. Before they were out of diapers, Gideon and Harper, who just turned 9 years old, have been dressing up with their dads in some super costumes with a shared family theme.
Last year, they did a spot-on send-up of iconic Disney theme park ride The Haunted Mansion, that would be hard to top. So what do fans have in store this Halloween? David recently spoke exclusively with our sister site, Green Matters, about his partnership with Gardein, and while he didn't disclose the theme, he did drop some hints.
Article continues below advertisement
Here's what David Burtka says about his and Neil Patrick Harris's Halloween costumes for 2019:
"We've sort of started putting it together this week," he says of the foursome's annual costumes. "It's pulled back from last year, because we've gotten to be so big," he says, so rather than top themselves, they're looking to go in a different direction from years past.
Article continues below advertisement
The kids are growing up, too, and this year's theme will reflect that by being "a little more heady, a little more grown up." And it sounds like it'll be a bit high-brow, too. "We wanted to go a little more educational for people who might not necessarily know some of the pictures we'll be taking. People might have to do a little research [to get it]." Intriguing!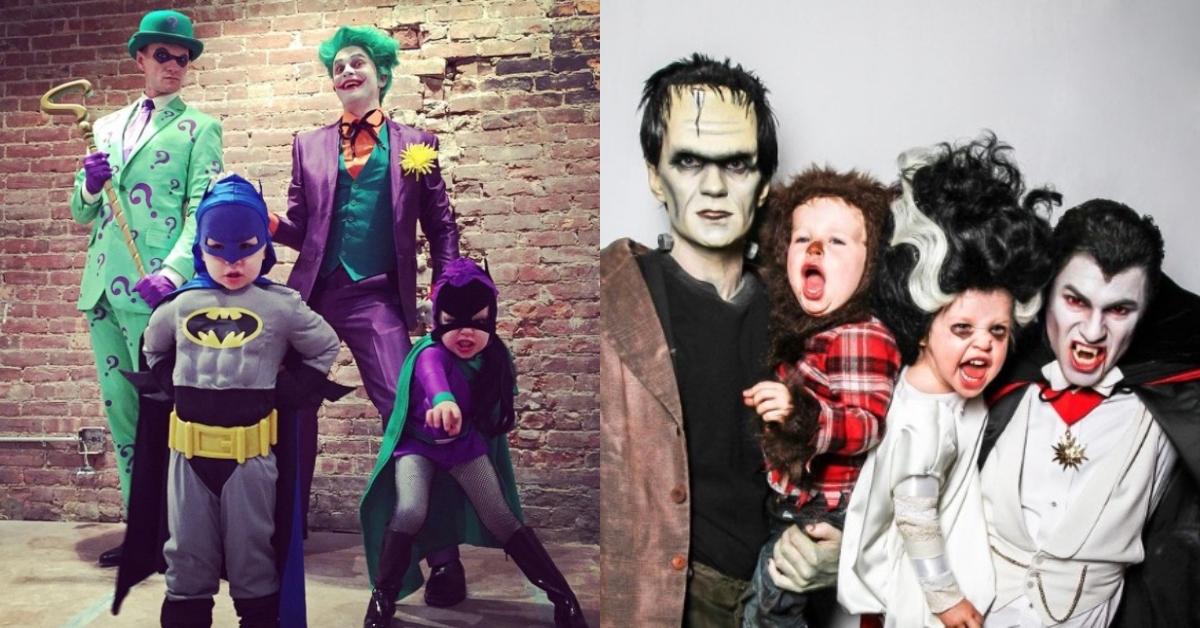 Article continues below advertisement
Those hints make us wonder if they'll be doing some recreations of events in history or perhaps some historic art. It's safe to say as the kids get older, they likely have a lot more input to contribute about their annual family pic. But the crazy thing is, as much of an annual event as it's become to see the Harris-Burtka family's Halloween getup, the elaborate nature of the tradition was a complete accident.
"The funny thing is, it [was] never intended to be this crazy," David said. The first year, they dressed up as characters from Peter Pan, "and the next year, we thought, oh, well, let's do another theme again. And we've got one girl in our family and three boys, so Wizard of Oz is perfect," he added.
Article continues below advertisement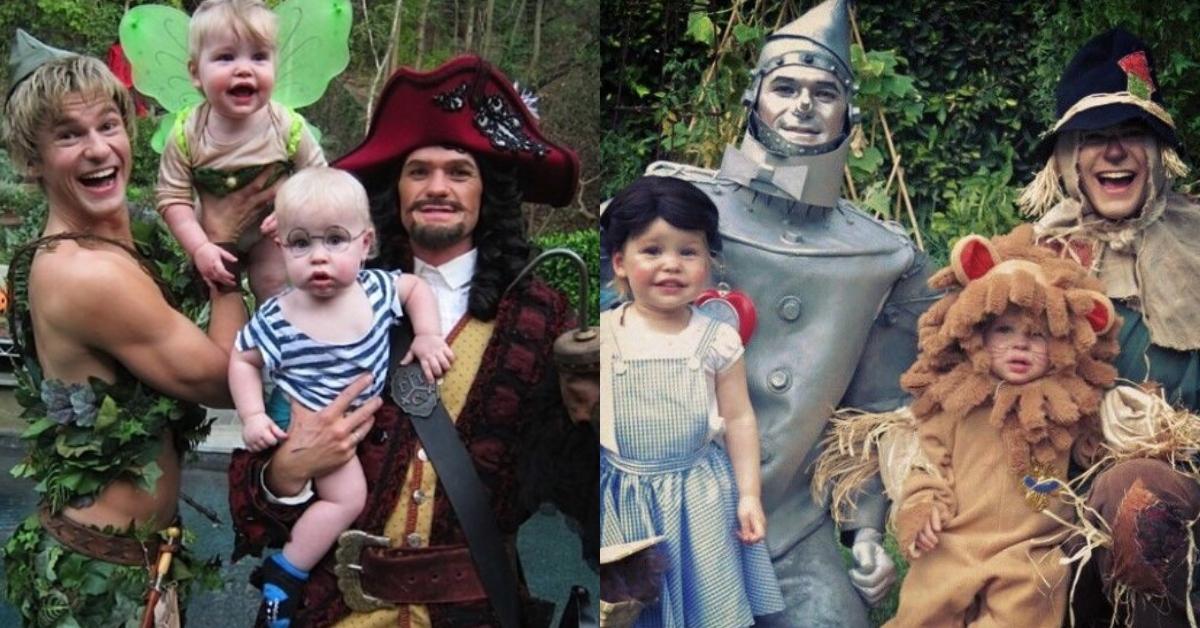 But after two years in a row, friends' and fans' expectations became very apparent. Leading up to the family's third year together, David says people began asking, "Oh, what are you guys gonna be for Halloween? Are you gonna do a family theme?'"
Article continues below advertisement
You gotta give the people what they want, am I right? So let the guessing for this year's theme begin.
What Halloween costumes have Neil and David already done?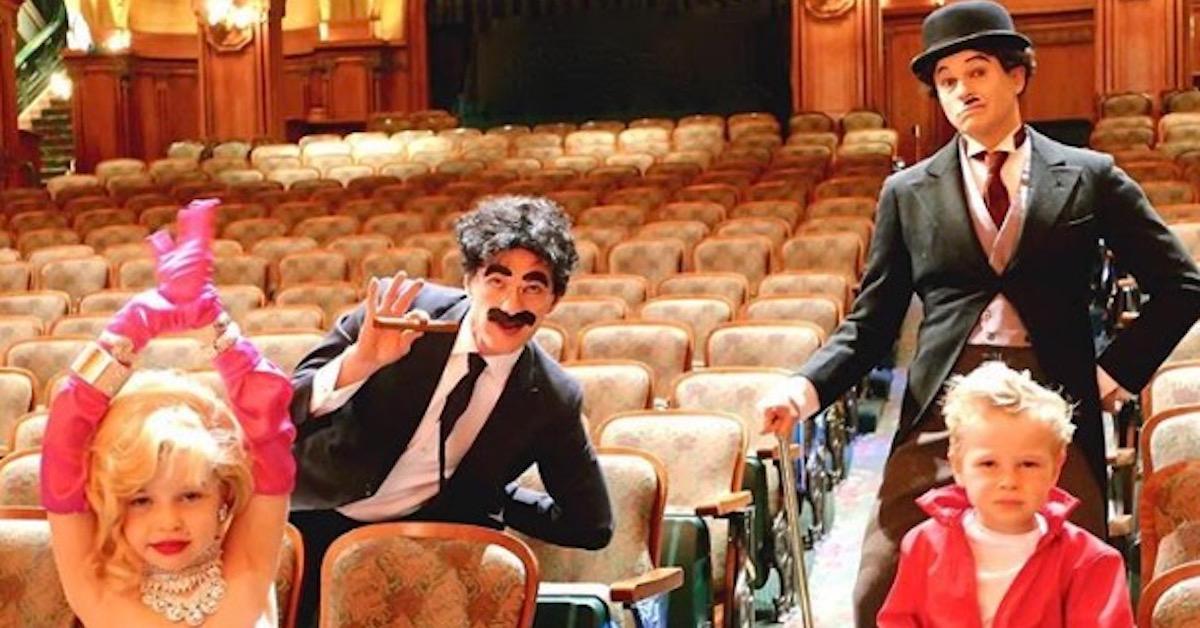 Article continues below advertisement
After the Peter Pan and Wizard of Oz themes, David and Neil followed up with Alice in Wonderland, classic movie monsters, 1960s Batman and Star Wars. In 2016, they took an Old Hollywood them on, with Neil as Charlie Chaplin, David as Groucho Marx, Harper as Marilyn Monroe, and Gideon as James Dean.
In 2017, the family pulled off a very elaborate old-timey circus theme with a bearded lady (Harper), strong man (Gideon), scary-as-heck clown (David) and ringmaster (Neil). Finally, last year they dressed as the hitchhiking ghosts from the Haunted Mansion Ride (with Harper playing the bride with a bloody ax).
Article continues below advertisement
Who makes those elaborate costumes?
Neil and David definitely have a hand in making some elements of their costumes, but let's be real — they get help, too, since they're "in the business" — the business we call show.
"Sometimes we pull from other things, and then we augment. And I've got a costume friend of mine who sort of helps me pull some stuff," David says. The couple has plenty of connections in film, TV, and theater who are willing to lend a hand.
"Neil has a coat that needed to get dyed, so [my friend] helped him with that." Another clue! Neil will be wearing a coat of some kind.
OK, it's not much to go on, but we're sure to be dazzled.