David Burtka on His New "Out of the Ordinary" Food Project (EXCLUSIVE)
David Burtka spoke exclusively with 'Distractify' about healthy eating during the holidays, and how tofu is at the forefront of his new series.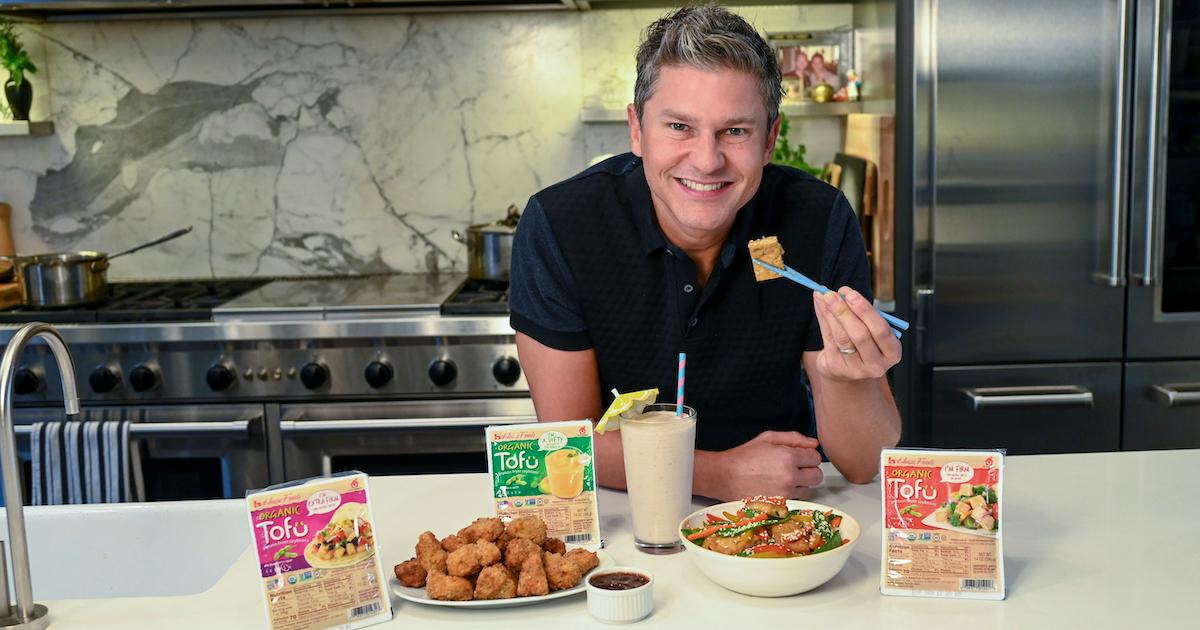 If you've ever struggled to find healthy recipes that your kids are excited about eating (no shame if this also happens to you as an adult), then celebrity chef and actor David Burtka's newest project might help change that. He's teamed up with House Foods — the top tofu brand in the United States — to create the three-part series The Tales of Tofu.
Article continues below advertisement
Based on a 2019 kids' book of the same name, The Tales of Tofu chronicles a day in the life of the aptly named cartoon Tofu (which is narrated by David Burtka), who looks for fun activities to do on a rainy day.
The show is filled with catchy rhymes that kids will love, and recipes that parents will look forward to making (including a smoothie, nuggets, and stir-fry).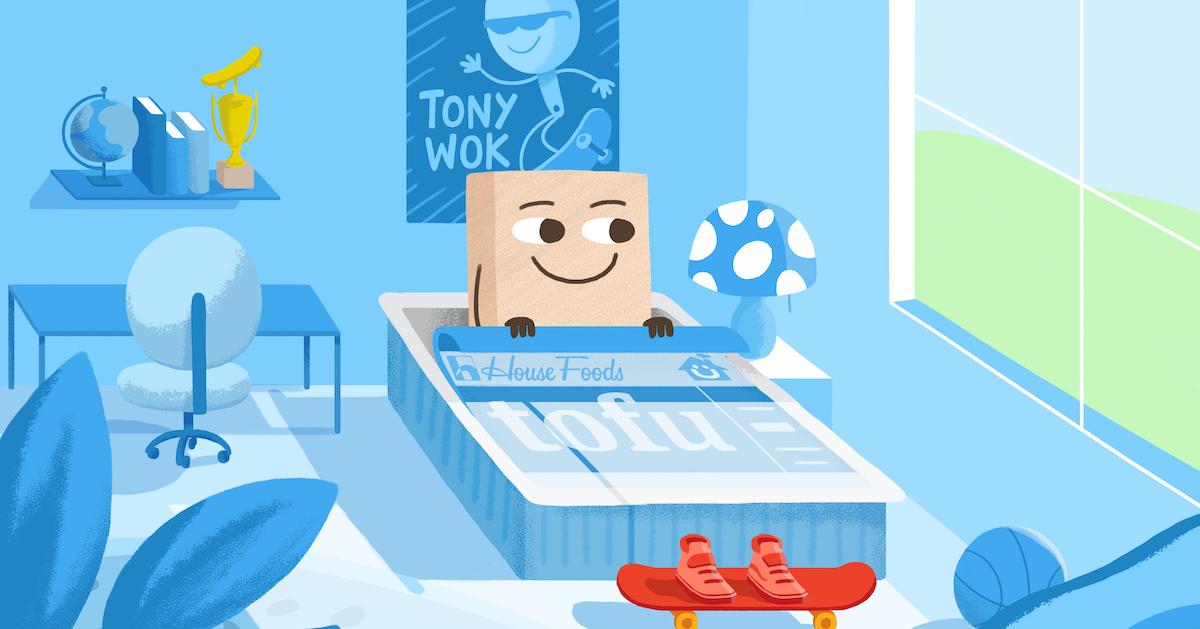 Article continues below advertisement
As a dad to twins Harper and Gideon (who he shares with husband Neil Patrick Harris), and as a proponent of striking a balance between healthy eating and indulging, David was the ideal choice to voice the character.
He exclusively spoke with Distractify about the series and how he hopes it will get kids interested in cooking. Plus, he dished on his healthy eating philosophy when it comes to his own kids — and whether it gets interrupted by Halloween candy.
David Burtka called 'The Tales of Tofu' a "perfect fit" for him.
Though David's newest character is quite different from his roles as Scooter on How I Met Your Mother or Mr. Willums on A Series of Unfortunate Events, he said that it combines his passions for acting and food.
He spoke with Distractify ahead of the Sept. 22 release of the series about the unique concept behind it.
Article continues below advertisement
"The project is super cool — hats off to House Food brands and Tofu for coming up with an out-of-the-ordinary campaign, and for doing an animated series with this cartoon character named Tofu and how he spends the day getting excited and inventive with what to cook. It was really great that they asked me to be a part of that," he explained.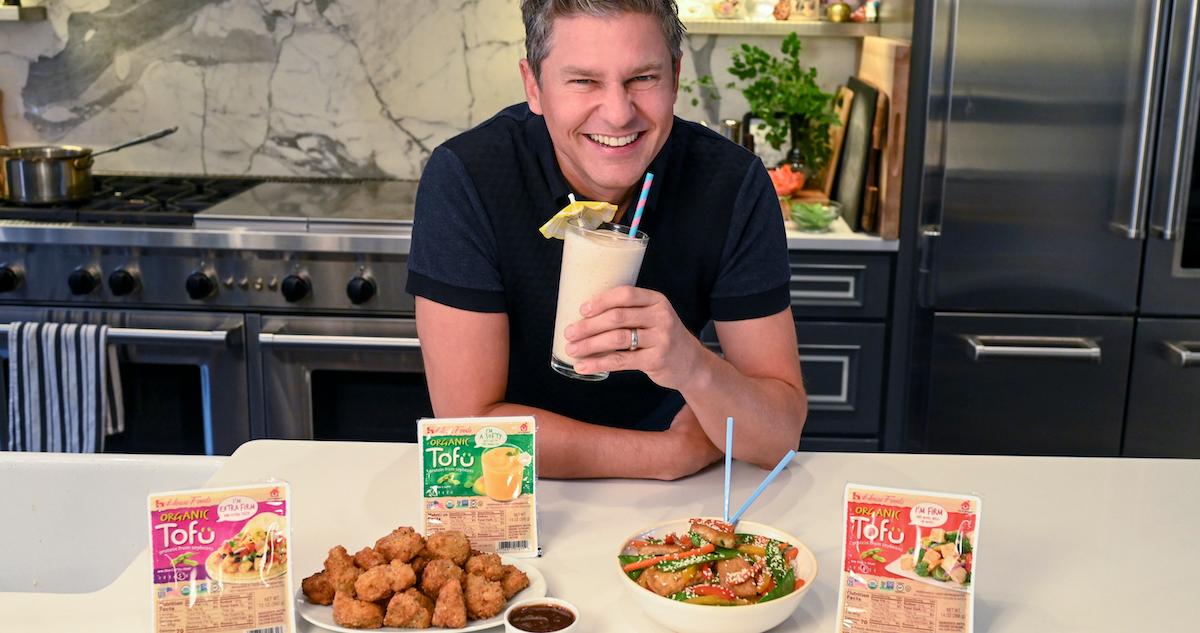 Article continues below advertisement
"I've always loved doing funny voices and cartoony things," he continued. "It seemed like a perfect fit with me being a chef and also being an actor. It was a super easy gig for me to say yes to. It seemed like two of the worlds coming together."
As a chef, David has been incorporating tofu into his kids' diets since they were babies, and he values just how versatile the vegan staple can be.
"My kids have loved tofu since they started eating Japanese food when they were six months. Tofu is a really great thing to give to babies because you can't choke on it, you can cut it up into any size piece possible, and depending on what kind of flavor component you want on top of it, you just marinate any sort of flavor you want into it... That's what's so great about it is that it's so versatile."
Article continues below advertisement
His kids have been making the smoothie recipe featured on the show on their own. When it comes to making the nuggets or the stir-fry, they need to ask Dad for help. But, David admits, Harper and Gideon are probably more adventurous when it comes to tofu than their peers might be.
"My kids have always loved it — they eat it raw. They like it just plain. Most kids probably won't get into that," he said with a laugh.
Article continues below advertisement
David Burtka said he tries to find the "fine line between healthy and enjoyment" when it comes to food.
Tofu itself is considered to be a nutritious meat alternative, and the Burtka-Harris household is focused on healthy eating. But, with the holidays (and the twins' birthday on Oct. 12), sweets enter the equation.
"It just steamrolls," David joked about how the kids' birthdays signify the start of the holiday season.
"I'm big on moderation. We have a whole, huge candy bar in our house out at all times," he shared. "If you take away the stuff for kids, they're going to want it more. If you give it to them in small doses, they're not going to want it."
"I'm not letting them eat candy until they puke every weekend, but on Halloween, Thanksgiving, and Christmas where there's lots of desserts, I'm like 'go for it,'" the Life is a Party author continued. "That's what life is all about. You have to celebrate."
Article continues below advertisement
For David and his family, celebrating means finding a balance.
"You have to be able to find a fine line between healthy and enjoyment. Living life is good, and food is too good to pass up," he said, before adding that he likes knowing where his food is coming from.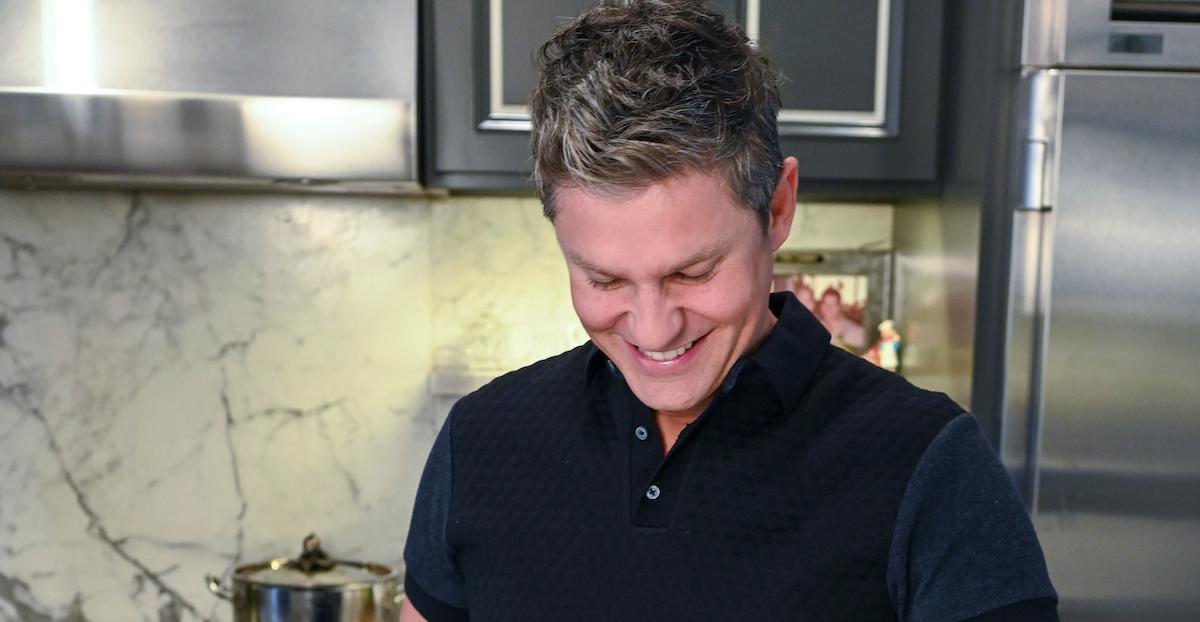 "It's really important for me to know what's going into my kids' bodies and to know that they're getting a well-rounded diet," he concluded, which is why Home Foods tofu is a favorite.
You can watch all three episodes of The Tales of Tofu and get the recipes on the House Foods website here.