Eddie Murphy Once Had It out for David Spade After a Potshot on 'SNL'
Eddie Murphy's appearance on the newest season of 'Comedians in Cars Getting Coffee' is making people remember his beef with David Spade.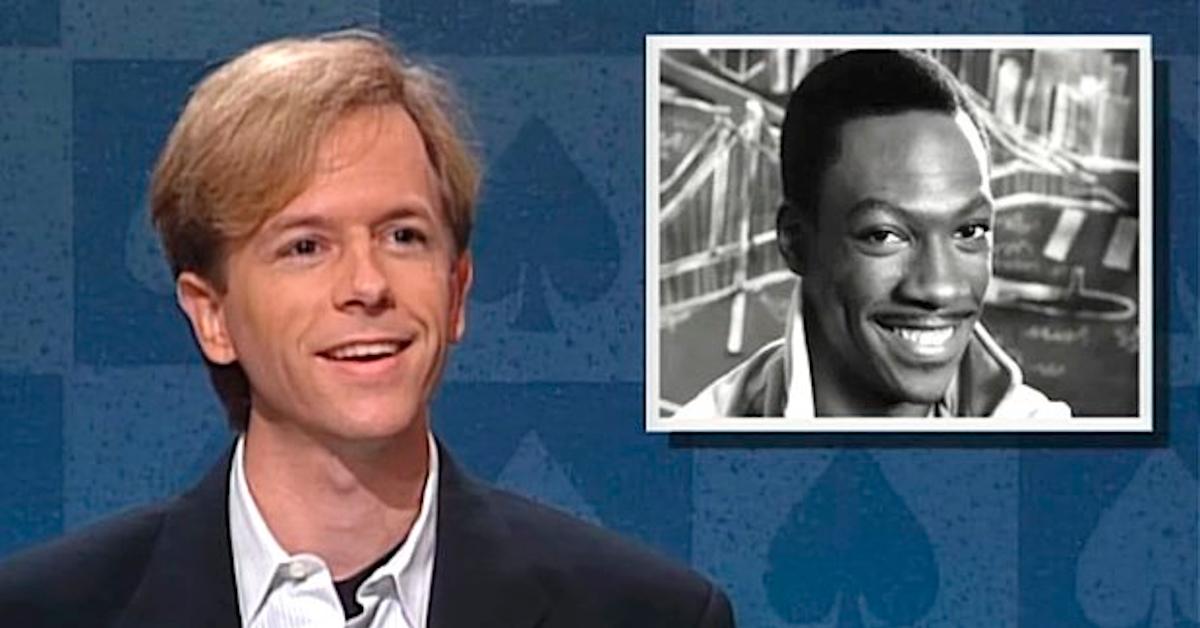 The latest season of Comedians in Cars Getting Coffee was kicked off with Eddie Murphy, and his appearance on the program is bringing up the memory of his beef with David Spade during the latter comedian's stint on Saturday Night Live.
Netflix just released the latest installment of Jerry Seinfeld's wildly popular series on July 19 and Eddie gets very candid with Jerry as the two of them drive around in a 2004 Porsche Carrera GT.
Article continues below advertisement
During the show, we learn that the two comedians have a lot more in common than just their professions. They're both from Brooklyn and then moved out to Long Island. They both started out at the Comic Strip working their material and cutting their teeth, and even shared a stage together at one point. Despite their abilities to make people laugh, they both were self-proclaimed "loners" as kids and mostly kept to themselves.
One of the "realest" parts of the episode is when Murphy starts talking about his only regret and that's the fact that he stopped performing live comedy on a consistent basis after his successful transition to film.
In the episode, he also mentioned his time on Saturday Night Live, a program the helped to popularize and ultimately launch his career into the stratosphere.
Article continues below advertisement
To this day, there are nods to Murphy's character not just on SNL, but in shows about SNL as well. Aspects of Tracy Morgan's character on 30 Rock were based on Murphy himself.
Article continues below advertisement
So what was David Spade and Eddie Murphy's SNL beef?
As it turns out, the SNL alum became infuriated with another cast member on the show, David Spade, when the latter used Eddie's name in a "Hollywood Minute" bit referring to the box-office bomb of A Vampire in Brooklyn, which was, in Spade's defense, a pretty lame flick.
The dig at Murphy's career understandably didn't sit well with the comedian, who called Spade up and let him have it.
David penned a piece for Salon explaining the whole thing back in 2015: "I think the two films were Harlem Nights and Vampire in Brooklyn. So, I casually write a joke about Eddie Murphy for my piece that week. You know the line. 'Look, kids, a falling star! Quick, make a wish...' The burn skims by on air, gets sort of a laugh mixed with an, 'Ooo no you di‑int' response, and I think nothing of it. Especially because it's buried in the middle of 10 or 12 of these rapid-fire sizzles that come and go quickly."
Article continues below advertisement
As it turns out, David's burn caught the attention of Murphy, as he tells it:
"So, on the following Monday at around 5 p.m. I was sitting in the writers' room reading the paper and waiting for the meeting with that week's host when an NBC page came into the room. He looked at me a little oddly and said, 'Eddie Murphy is on the phone for you.' My heart stopped. WTF? 'Um, seriously?' I squeaked. 'Yes, line two.' 'Ummmmmmmmm. I'm not here, take a message.'"
Article continues below advertisement
Spade then dodged Murphy's calls for a while until fellow SNL cast member Chris Rock finally convinced him to give Eddie a ring. David, scared, gave him a call and then got chewed the hell out from the actor.
It was a beef between the two men that lasted for years and resulted in Eddie Murphy staying away from SNL for over two decades.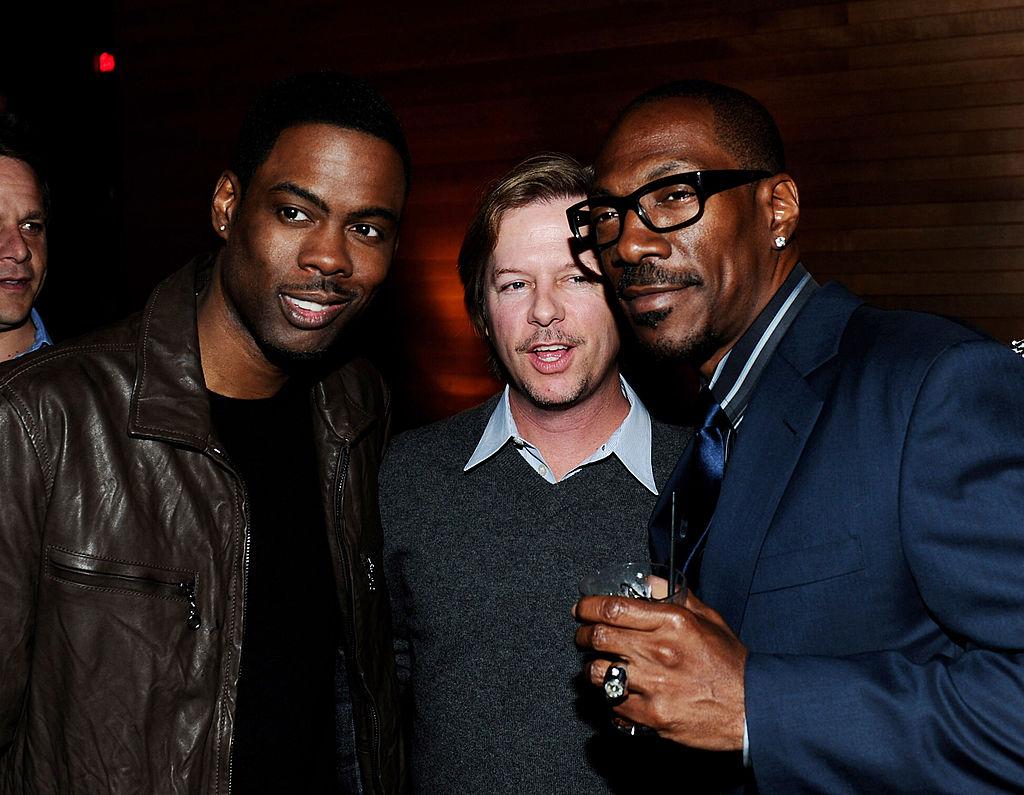 Article continues below advertisement
Did Eddie Murphy and David Spade ever squash their beef?
Eddie discussed the fallout in a 2011 Rolling Stone interview:
"What really irritated me about it at the time was that it was a career shot. It was like, 'Hey, come on, man, it's one thing for you guys to do a joke about some movie of mine, but my career? I'm one of you guys. How many people have come off this show whose careers really are f-----d up, and you guys are s------g on me?"
"And you know every joke has to go through all the producers, and ultimately, you know Lorne or whoever says, 'OK, it's OK to make this career crack...'
I felt s----y about that for years, but now, I don't have none of that. I wouldn't go to retrospectives, but I don't let it linger. I saw David Spade four years ago. Chris Rock was like, 'Do you guys still hate each other?' and I was like, 'I don't hate David Spade, I'm cool with him.'"
Article continues below advertisement
What's interesting is that the original "Hollywood Minute" bit that set Eddie off isn't too different from the link of Eddie Murphy doing something similar on SNL to another previous cast member, Garret Morris in the '80s.
Maybe he just didn't remember? At least the two are cool with one another today.