Is Davina Thomsula from 'Small Town Potential' Married? Here's What We Know
'Small Town Potential' co-host Davina Thomsula has been the talk of the town among HGTV fans. Learn more about the co-host of the new show here.
Small Town Potential co-host Davina Thomsula has been the talk of the town among HGTV fans. People are curious about the new HGTV star and who she is when the cameras aren't rolling.
Davina co-hosts Small Town Potential with Kristin Leitheuser, and together they help their clients find, buy and renovate properties with promise in –– you guessed it –– a small town.
Find out more below about the co-host of HGTV's Small Town Potential.
Article continues below advertisement
Davina and Kristin are engaged in real life.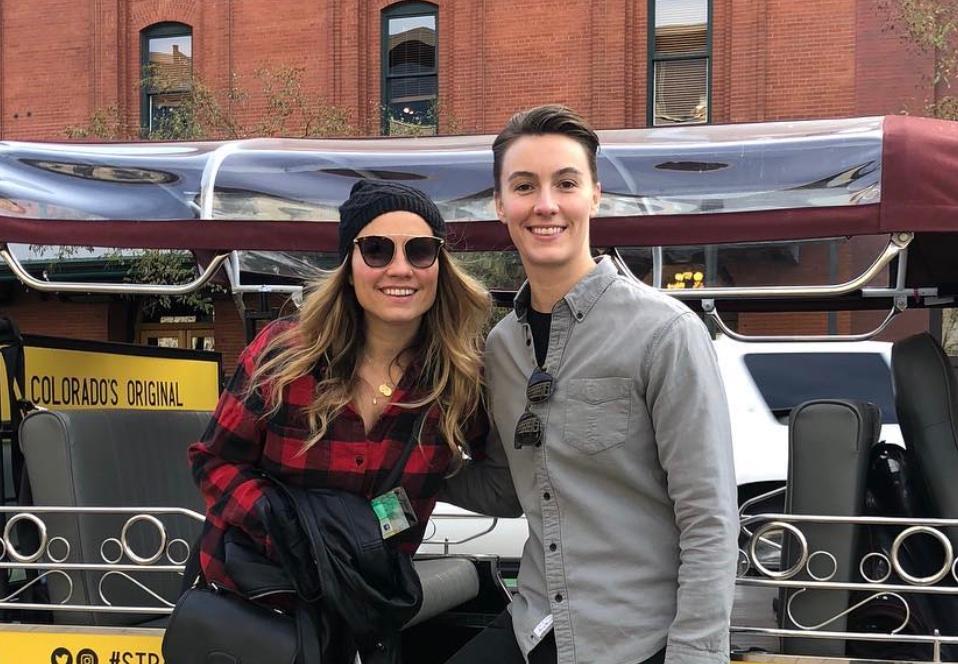 Davina is a realtor and business owner who hosts Small Town Potential alongside her fiancée of four years, Kristin.
"We've been engaged for four years and we're still navigating a wedding date," Davina shared with HGTV. "Everyone is wondering when we're going to get hitched, but we're so busy with all of our projects!"
"But we have so much happening in our work life," she continued. "We're taking all the other stuff day by day."
They met at a bar... and now they own one!
Article continues below advertisement
The pair had an adorable meet cute at a bar.
"After college, I played on a New York City area recreational basketball team and once, after a game, we went to a bar because someone knew the bartender, who turned out to be Davina!" Kristin explained. "I played it safe and ordered a Guinness and the rest is history."
And after a decade of bartending, Davina dreamed of opening her own bar, so she did! They set up shop in their neighborhood in Poughkeepsie, New York, and signed a lease two weeks before the pandemic hit.
"That was a crazy time but we've now been open for about six months and it's been great," Kristin said. "including the fact we get to hire locals and give back to the community, which was always one of our top goals."
Article continues below advertisement
She continued,"It's a little bar — only about 700 square feet . When you're there you feel like you're hanging out with people in your living room."
The bar was named Goodnight Kenny as a tribute to Davina's father Kenny. Davina said that the name came from when Kenny worked long nights as a musician and napped during the day.
"Goodnight Kenny is what we scream to him every time he goes for a nap," Davina explained.
Davina is a proud dog owner.
The longtime partners also share two dogs, Stephen (a 4-year-old rescue) and Winston (a 5-year-old Brussels griffon).
"We like giving our pets human names," Kristin joked. "We found Stephen, who was about 9 months old at the time, roaming a street in Poughkeepsie. He was skinny and eating out of trash cans, and we were like, 'Whose dog is this?' until we realized he was ours!"
Their dogs are like their children, but one day, the pair wants some kids of their own.