Where the Heart Is: 'Small Town Potential' Hosts Kristin and Davina's Longtime Romance Explored!
Kristin Leitheuser and her co-star Davina Thomasula aren't just business partners, they're romantic partners too! Here's what we know about their love story ...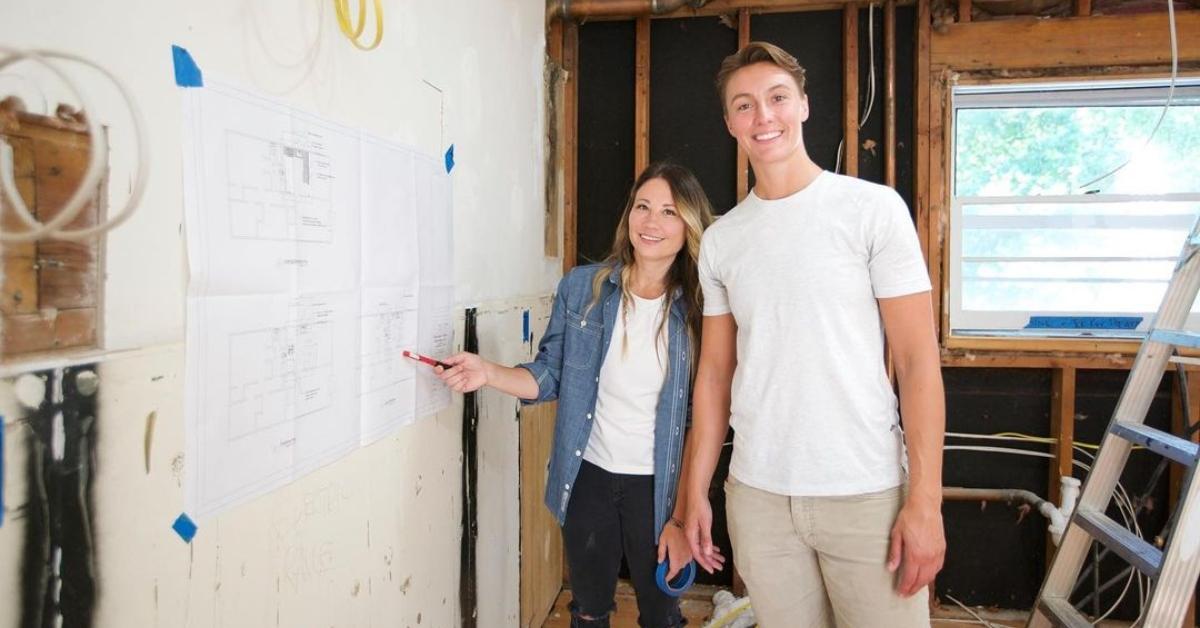 HGTV would be nothing without the heroes who keep the network going.
Although we tune in for the fabulous renovations, we can't help but fall in love with the rehabbers who put their heart and souls into their work. One of the many reality TV renovators to join HGTV's roster is Small Town Potential host Kristin Leitheuser.
Article continues below advertisement
The series sees Kristin complete challenging home restoration projects for their clients, and she does it all with the help of real estate agent Davina Thomasula. The duo has undeniable chemistry onscreen and it's likely because Kristin and Davina aren't only business associates, they're romantic partners, too. So, are they married?
Read for more on their love story. Plus, details on Kristin's dad!
Article continues below advertisement
Kristin Leitheuser isn't married with kids, but she isn't single, either. Meet her partner, Davina Thomasula.
On paper, Kristin and Davina are single. However, IRL, the reality stars have a real connection.
In addition to selling homes, Davina also runs a small bar in Hudson N.Y. called Goodnight Kenny, which has amassed more than a few five-star reviews on Google since it opened.
Per Kristin's Instagram, the HGTV stars have been together for several years now. In a February 2019 post, Kristin penned a sweet message to her longtime girlfriend on her birthday.
"Happy Birthday my love," she started her post. "You are the hardest working individual I know and deserve nothing but the best every day — not just this special day."
Article continues below advertisement
"I love you with all my heart. I believe in you and will be by your side for as long as you will have me," Kristin continued. Her caption also confirmed that the couple had been dating for five years at that time. According to our math, that means they'll celebrate their 10th anniversary in 2024.
Article continues below advertisement
Kristin and Davina don't share any kids and it's unclear whether or not they plan on starting a family. But, speaking of families, Small Town Potential viewers are also introduced to Kristin's dad, Donald Leitheuser on the show.
Article continues below advertisement
Who is Kristin Lietheuser's dad? Everything we know about Donald Leitheuser.
It isn't hard to tell that Kristin and her father have a pretty close-knit relationship. Donald makes frequent appearances on her feed and even has an Instagram (@donaldleitheuser) of his own where fans can keep up with him.
Much like his daughter, Donald had a pretty lucrative career as a contractor. With more than four decades of experience, he's able to school Kristin on tricks of the trade that most experts couldn't.
He and his wife, Bonnie, have been married for more than 34 years as of June 2022.
You can catch Kristin, her family, and Davina on episodes of Small Town Potential, airing Wednesdays at 9 p.m. EST on HGTV.