'Love It or List It' Star Hilary Farr Is a Grandma — What's Her Love Life Like?
Is 'Love It or List It' co-host Hilary Farr married? She is a grandma, thanks to her adult son Josh. But who is her husband? Keep reading.
We all know Hilary Farr, shockingly 67, as the beloved host of HGTV's Love It or List It alongside co-host David Visentin, with whom many fans think the single mom and designer has sexual chemistry.
Article continues below advertisement
Article continues below advertisement
Who is Hilary Farr's husband?
The inimitable Hilary Farr is a masterful genius when it comes to helping clients on her HGTV series fall in love with their houses once again. The Toronto-born designer actually initially "grew up wanting to be a ballet dancer," she revealed in a 2016 interview, then did some theater and film acting before a personal project would help her discover her true love for interior design.
Hilary recalls that it was helping her mother redesign her childhood home that sparked her love for decorating and revealed the innate talents she had for interior design. Since then, the HGTV star has gone on to create her own studio, Hilary Farr Designs.
Article continues below advertisement
Hilary, whose maiden name is Labow, uses the last name of her first husband, Canadian TV producer Gordon Farr, whom she married in 1982.
Together, they share an adult son, Josh, and when fans saw a picture of Hilary and her son together, they were immediately struck by how much the two "look like brother and sister." These days, Josh has three kids of his own, and Hilary posted a moving video of them for Mother's Day in 2020.
Article continues below advertisement
Hilary and Gordon divorced in 2008, and she hasn't been tied to anyone else romantically since. It seems her number one dedication is her job in design, and we HGTV addicts aren't complaining!
Is David Visentin married?
As for David, he is married to real estate agent Krista Visentin, with whom he tied the knot in 2006 and had a child named Logan in 2011. While fans are taken by the undeniable chemistry between David and Hilary, the two have never dated or been romantically involved — their relationship is strictly platonic!
Article continues below advertisement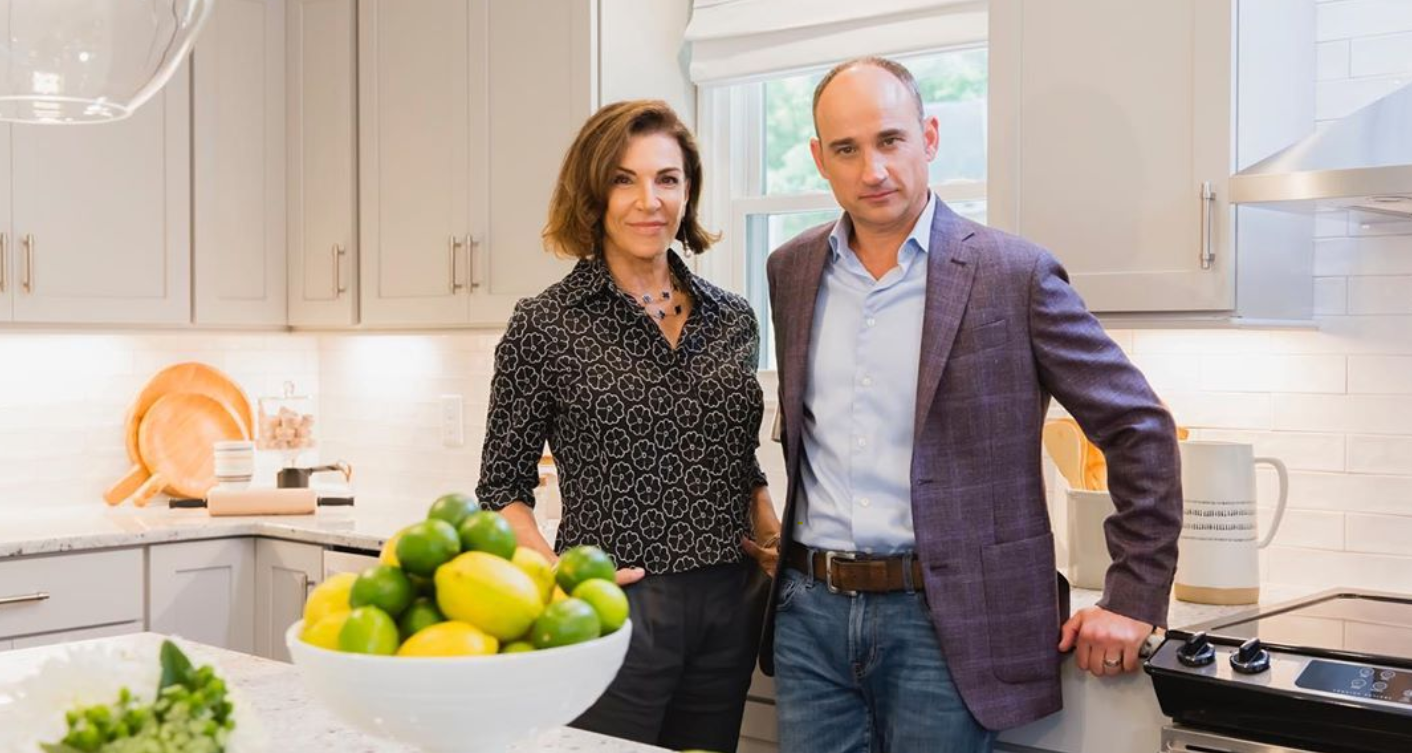 In fact, they didn't even know each other until HGTV connected them. Hilary was an interior designer while David was a successful real estate agent. The show had already cast Hilary and were looking for an on-screen sidekick for the Canadian personality. "They called up and said, 'You're brilliant. We want you. We think you're going to make Hilary look good,'" David humorously recalled in 2017.
Article continues below advertisement
But when it came to his future co-host, David revealed, "She actually says she doesn't even remember me from the audition."
No wonder we have so much fun watching these two bicker like a married couple on-screen. "We actually do get really angry [about the competition]," Hilary said at one point in 2017.
That said, "there's a genuine deep affection between us," according to Hilary. "We adore each other. We make each other laugh a lot."
"Hilary and I have a lot of fun together," David has said. "I think people enjoy watching us having a lot of fun."