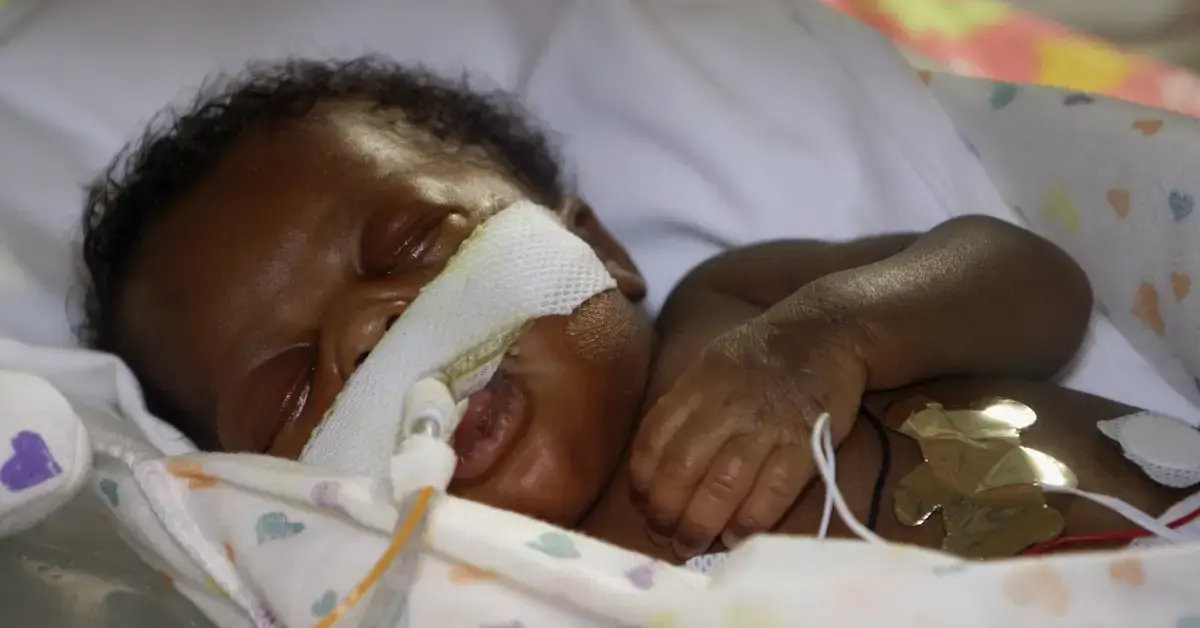 The Whole Family Struggled Ahead of Dawsyn Derrico's Second Heart Surgery
Those keeping up with TLC's Doubling Down with the Derricos have been enthralled by Karen, Deon, and their brood of 14 children — which includes four sets of back-to-back multiples. Viewers have also been rooting for the family following the premature birth of their latest set of triplets, Dawsyn, De'Aren, and Dyver. And Dawsyn Derrico's heart surgery has been pulling at pretty much everyone's emotions.
Article continues below advertisement
Dawsyn Derrico had her first heart surgery before she even left the NICU.
Although TLC viewers watched Karen deliver her premature triplets via C-section in August 2020, the babies were actually born on July 6, 2019. And it was clear from the beginning that Dawsyn required specialized care.
"Our reality is one of our babies is not OK. Baby Dawsyn has an issue with her heart and she's going to need surgery," Deon explained on the TLC series. "This is all taking me back to the heart-wrenching pain of losing my son, Carter."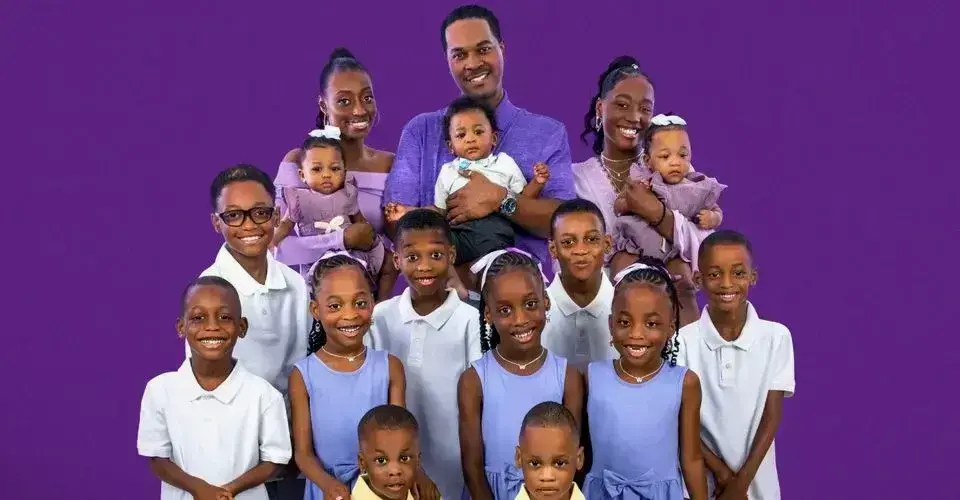 Article continues below advertisement
Karen was discharged from the hospital just one week after delivering her triplets — however, she was forced to leave her premature babies behind in the NICU. "I'm freaked out because our baby girl, Dawsyn, has to have open heart surgery due to VSD, which is ventricular septal defect," Karen said. "It's a hole in the heart."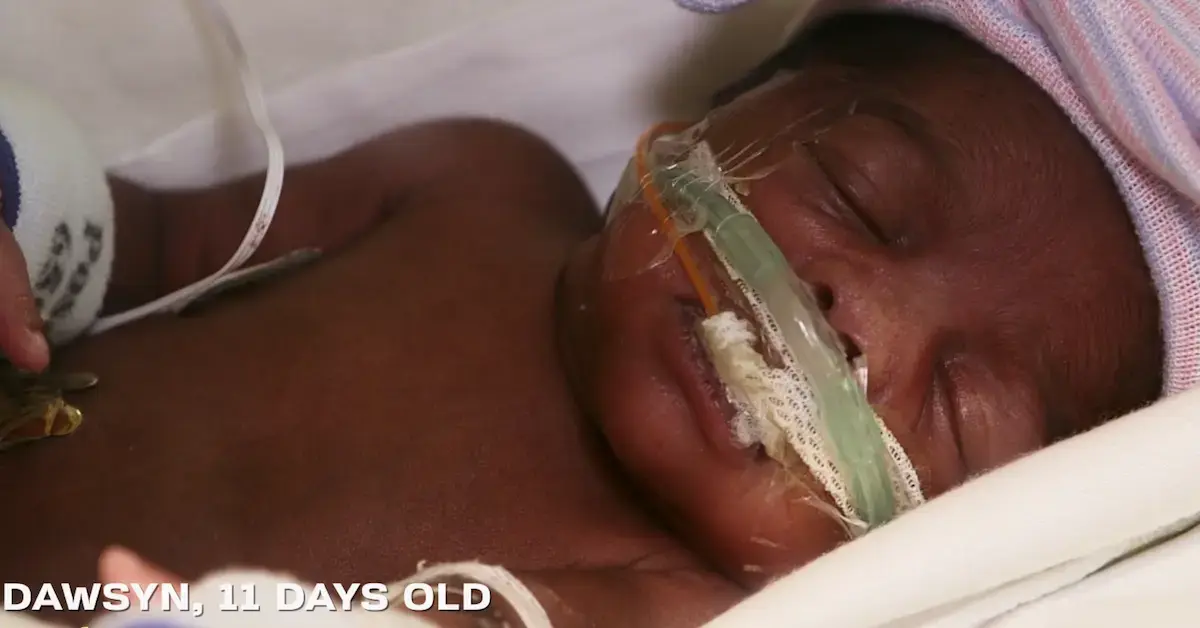 Article continues below advertisement
Because of her VSD — ventricular septal defect — Dawsyn required two surgeries: A stent was temporarily placed during the first surgery, and for her second surgery, the hole in her heart was actually repaired.
"Dawsyn is our special little heart baby, and that's why I have given her the added name of 'Awesome Dawsyn,'" Karen said while visiting her triplets while they were all still in the NICU.
Both De'Arne and Dyver were discharged from the NICU in Episode 3 of Doubling Down with the Derricos. Meanwhile, their triplet sister, Dawsyn, underwent her first heart surgery — which was a success.
Article continues below advertisement
TLC featured Dawsyn's second heart surgery in Episode 6.
In Episode 5, Deon had been having a difficult time bonding with Dawsyn — who was then 7 months old — even after she had finally been discharged from the NICU in between her first and second heart surgeries. This meant the responsibility of ensuring Dawsyn received her special feedings, medications, and treatments all fell on Karen.
Article continues below advertisement
"[Deon] is a phenomenal father, but there's this sense that he's still grieving over what happened with Carter. And with [Deon's] struggle, he's not able to bond with her," Karen said of her husband and Dawsyn.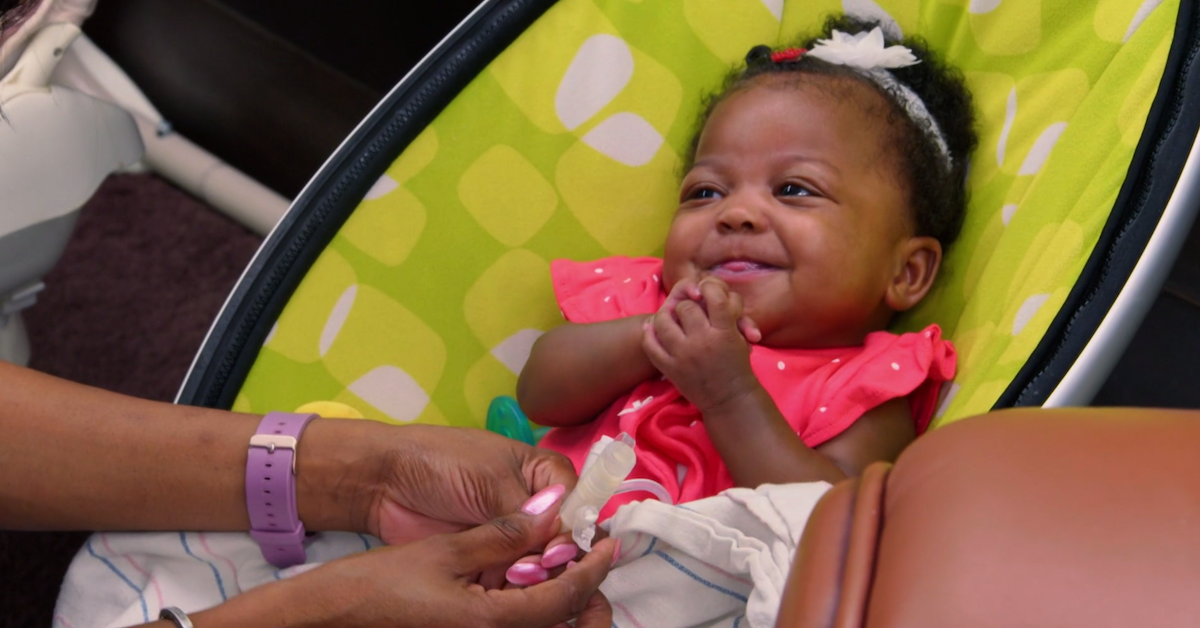 Article continues below advertisement
When Deon shared with his wife that he felt more comfortable making sure Deon and De'Aren were cared for while Karen tended to Dawsyn, Karen expressed her frustration at having to shoulder the burden alone.
"I understand what he went through with losing Carter; I was right there beside him," she said to the camera. "However, you know, we have three new babies now, and I have to deal with what I went through — what we went through — with losing Carter, plus continue to hike up this mountain that we have with Dawsyn."
Article continues below advertisement
Those who follow Karen and Deon via social media already know that, thankfully, Dawsyn made it through her second heart surgery and is doing well today. But there will undoubtedly still be a rollercoaster of emotions as viewers watch the Derrico family cope with fear and uncertainty during that scary time.
One question fans have going into Episode 6 is: Did Deon join Karen at the hospital to support his wife and daughter during her second surgery? It looks like fans will have to tune in to find out.
Watch Doubling Down with the Derricos at 10 p.m. ET on Tuesdays on TLC.