Sink Your Teeth Into These 'Day Shift' Filming Locations
Netflix's new vampire comedy 'Day Shift' hits Netflix August 12, but what were the movie's filming locations? Here's everything you need to know.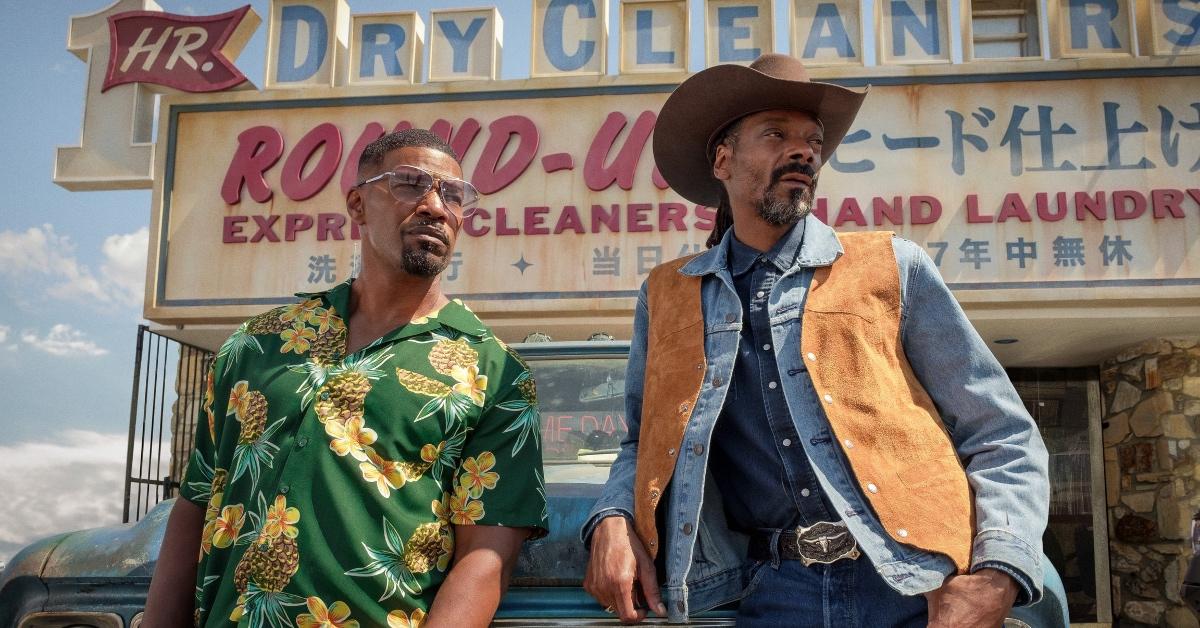 The new Netflix vampire comedy Day Shift follows Jamie Foxx as Bud Jablonski, a blue-collar dad just trying to provide for his family in the San Fernando Valley. What he won't say about his profession is that his pool cleaning business is actually a front for a union of vampire hunters that kill the undead for cash.
Article continues below advertisement
With so much of the story set in California and the San Fernando Valley, it's worth wondering what the movie's filming locations were. Here's everything we know about Day Shift's setting and filming locations, explained.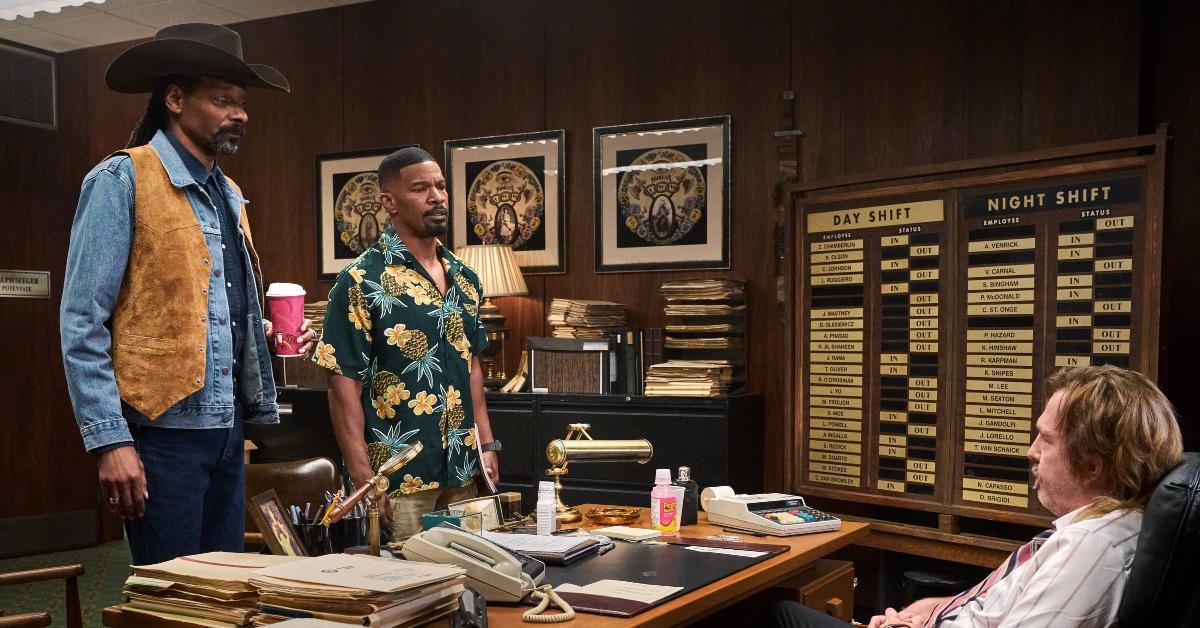 Article continues below advertisement
What were the 'Day Shift' filming locations?
Thankfully, the production team of Day Shift didn't have to pretend they were in California — they filmed there! According to Variety Insight, principal photography took place in Los Angeles, Calif, from April to August 2021. Sequences were filmed in Glendale, Simi Valley, and even Circus Liquor in North Hollywood.
Other scenes were reportedly filmed at the North Valley Family YMCA, the Northridge neighborhood of the San Fernando Valley, and more. With its location snugly in Hollywood, Los Angeles has been both a frequent filming location and subject of films, including Once Upon A Time in Hollywood, Pulp Fiction, Zoolander, A Cinderella Story, and many more.
Article continues below advertisement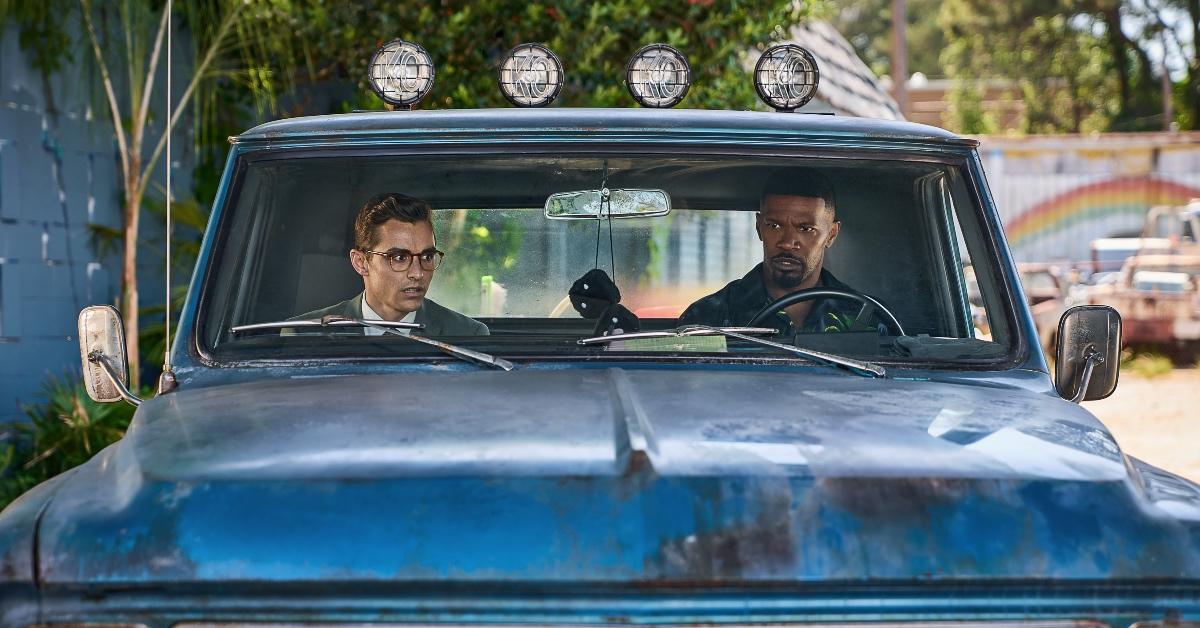 What might be surprising to some is that Day Shift didn't exclusively film in Los Angeles. The Cinemaholic reports that the first half of production took place in Atlanta, Ga., specifically at the North DeKalb Mall and the Gwinnett Place Mall. Additional filming reportedly took place at the OFS Atlanta showroom, one of the largest film studios in North America.
Article continues below advertisement
Atlanta has rapidly become known as "Hollywood South" for the numerous film studios popping up, including Tyler Perry Studios, Trilith Studios, and Third Rail Studios. Atlanta's film studios are also a popular location for filming many Marvel franchise films, including shows such as Loki, The Falcon and the Winter Soldier, Guardians of the Galaxy Vol. 3, Ironheart, and more.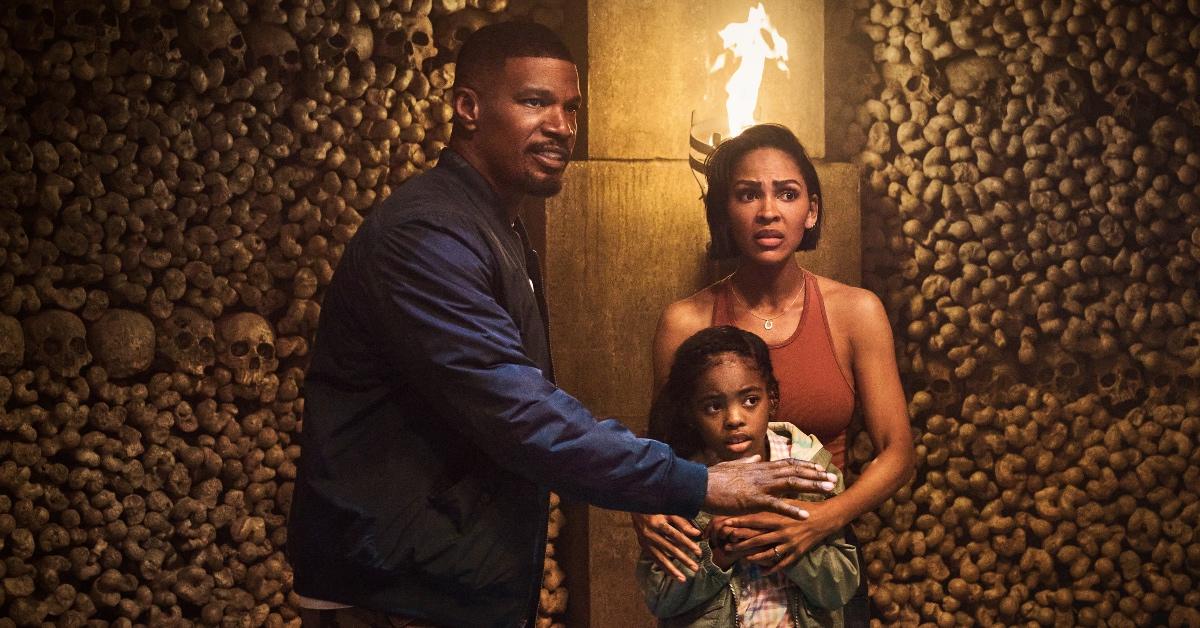 Article continues below advertisement
'Day Shift' director J.J. Perry reveals why the film is set in California.
Day Shift is unique not only as a vampire comedy set in Los Angeles but because it serves as the directorial debut of J. J. Perry. In an interview with Vanity Fair, Perry told the outlet how the film's themes are bigger than a typical action movie. The villain of Day Shift, played by Karla Souza, is a vampire known as "Audrey San Fernando," who is buying up real estate to drive up the costs of living exorbitantly, driving blue-collar workers out.
"I live in Koreatown, and you have to earn money," Perry says. "Earning enough is such a huge part of living in L.A. because it's expensive to live here. So being a pool cleaner is not a good enough job. [Jablonski] had to get a side job to supplement his income. And there's another secret world of vampires that is hiding right under our noses that nobody knows about."
Fans will be able to look forward to seeing if they can spot popular Hollywood landmarks when Day Shift releases exclusively to Netflix on Aug. 12, 2022.