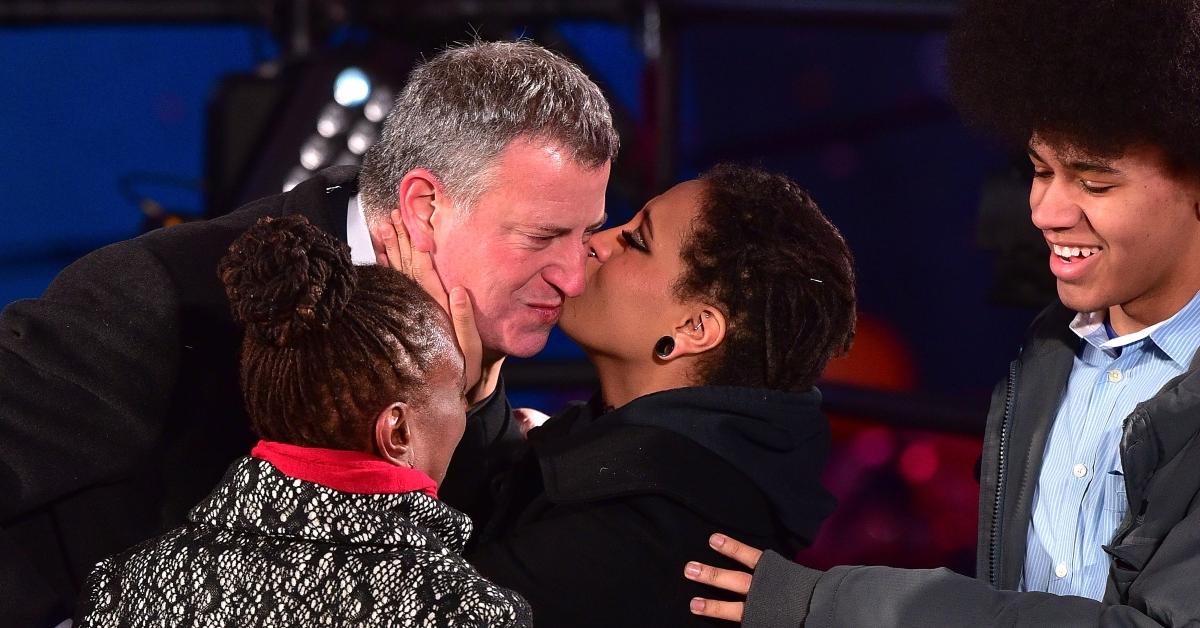 Who Is NYC Mayor De Blasio's Daughter? What to Know About Chiara de Blasio
In May, Chiara de Blasio, daughter of New York City Mayor Bill de Blasio, was arrested during a Black Lives Matter protest following the death of George Floyd. According to the New York Post, the 25-year-old was taken into custody after reportedly blocking traffic and refusing to move near Union Square in NYC. She was reportedly arrested for "unlawful assembly."
Article continues below advertisement
So, who is the Big Apple's First Daughter? Keep reading to find out more about Chiara, including her tattoos, struggles with depression, and more.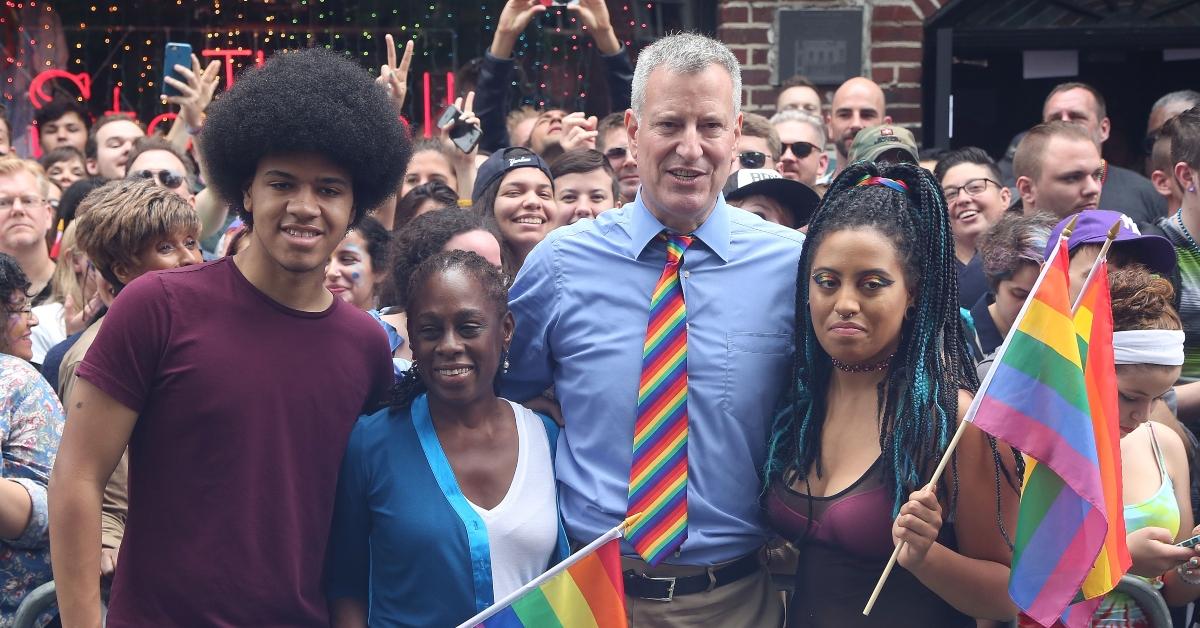 Article continues below advertisement
Mayor De Blasio's daughter Chiara has a bunch of tattoos.
Chiara is not afraid to show off her personal style in her wardrobe or with the ink on her body. In a 2014 interview with AM New York Metro, she described herself as the "fashion coordinator" in the family.
"I tried to take an initiative to get some color synchronicity going on," she told the outlet. "I try to advise my dad on what ties to wear."
However, the mayor's daughter has received backlash and criticism for her tattoos and her social media post, which exposed her private parts.
One Twitter user posted, "Mayor de Blasio said he was 'proud' of his daughter after she was arrested at a protest where fires were being set. Is he also proud of his daughter's "F--K CAPITALISM" tattoo? Not to mention her exposing herself on a subway (which I had the unfortunate task of scribbling out)."
Article continues below advertisement
Another individual posted, "This is De Blasio's daughter, she posts these pictures on Instagram and Snapchat, she likes to show off her tattoos. Sometimes her crotch gets in the way. Deal with it."
Article continues below advertisement
Chiara previously opened up about her struggles with mental health issues.
In a 2013 YouTube video, the New York native got candid about her substance abuse issues and mental health.
"It's part of my temperament to be very straightforward, very blunt, very honest," she said in an interview with Teen Vogue about why she decided to open up about her personal life.
She continued, "My parents always stressed communication as a really important part of any relationship. When I was younger, I didn't want to tell them everything — I have my teenage secrets — but they taught me that honesty is the best policy in any situation."
Article continues below advertisement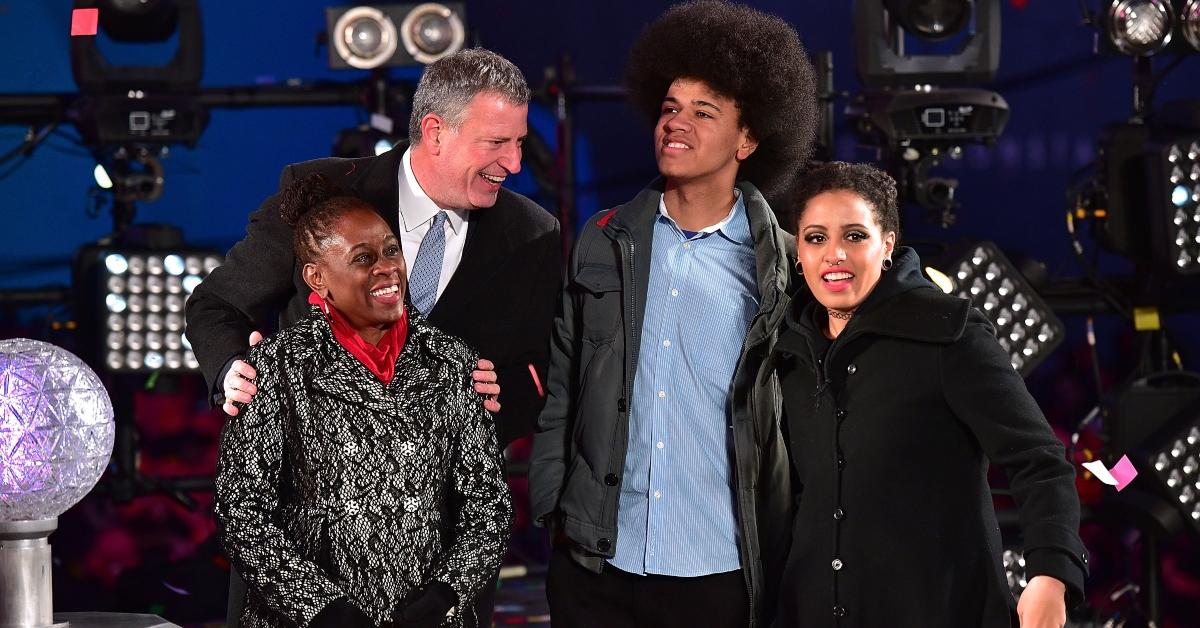 The following year, Chiara penned an online essay for the now-obsolete website xoJane about mental health, which was reportedly recognized by the Substance Abuse and Mental Health Services Administration.
"I had an amazing, unconditionally loving, and unbroken family," she wrote in the essay (via Elle). "I went to good schools. I lived in a beautiful neighborhood. So why, then, did I always feel empty?"
Article continues below advertisement
She continued, "I was surrounded by love, but I always felt less-than, out-of-place, restless, irritable, and discontent. Perhaps you're reading this and thinking that I was simply ungrateful. Yes, I was. But a lack of gratitude wasn't my only problem. I was the problem. I was not born a happy person."
If you or someone you know needs help, use SAMHSA's Behavioral Health Treatment Services Locator to find support for mental health and substance use disorders in your area: https://findtreatment.samhsa.gov, or call 1-800-662-4357 for 24-hour assistance.