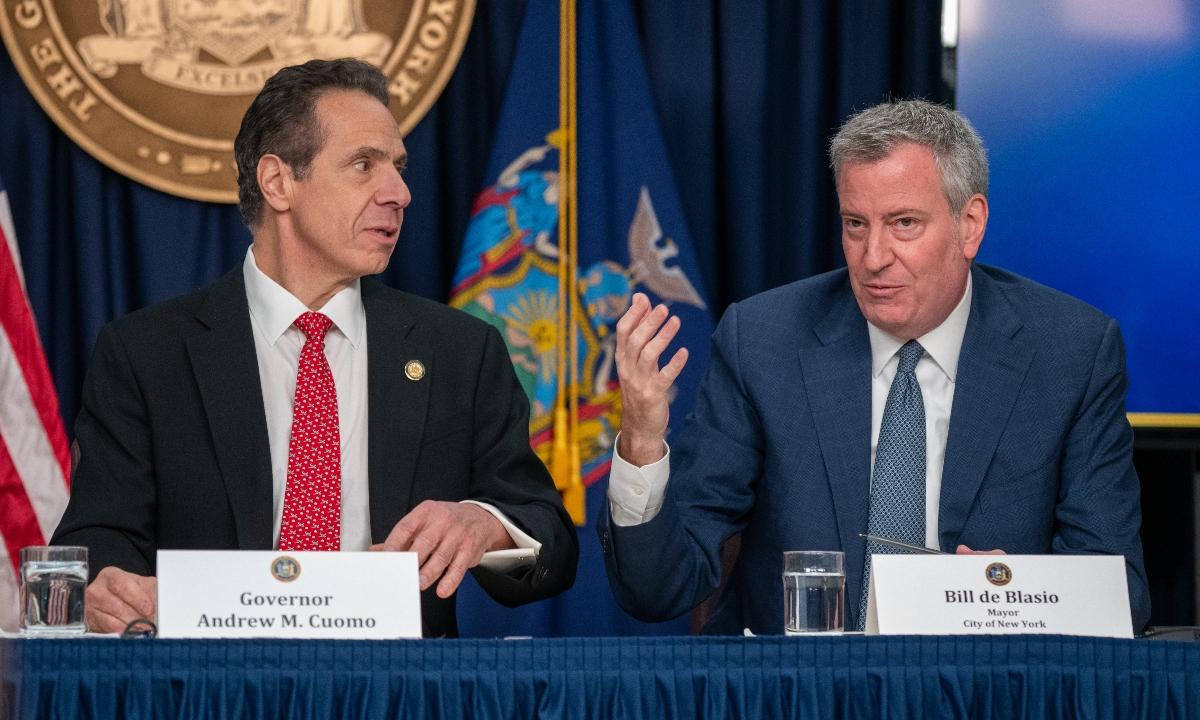 New Yorkers Are Wondering — Could Governor Cuomo Oust NYC Mayor de Blasio?
New Yorkers are wondering whether Cuomo can fire de Blasio after statements he made about ineffective management of protests. Here are the facts.
Clashes between civilian protestors and police over the past several days in New York City have drawn criticism of NYPD and Mayor Bill de Blasio from several directions, including New York governor Andrew Cuomo. On Tuesday, June 2, the three-term governor answered questions about whether he can remove a mayor. And while he was clear that he has no plans to do so, Cuomo said he could fire or remove de Blasio if he wanted. But is that true?
Article continues below advertisement
Can Cuomo fire de Blasio? Here's what the law says.
First off, it bears repeating that Cuomo has not voiced any intent to look further into the issue, but he does seem to think it's within his power. "Can you displace a mayor?" the Queens native mused. "Yes, a mayor can be removed. It has not happened. I cannot find a precedent. But theoretically it is legally possible."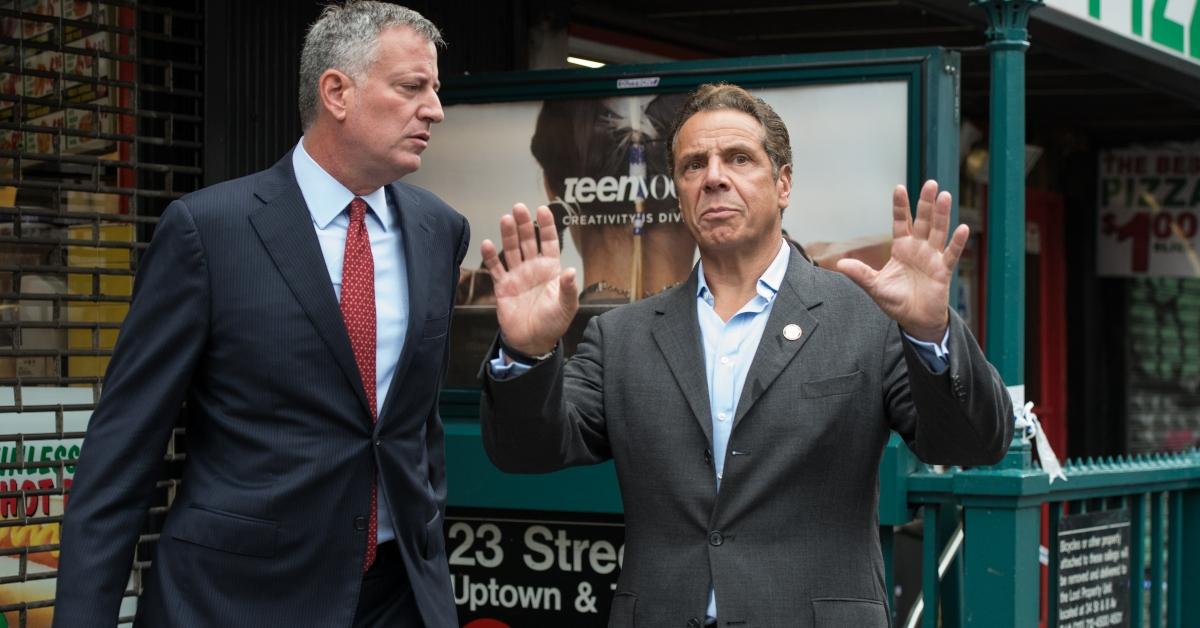 Article continues below advertisement
It seems confusing that Cuomo would assert he has the power to remove a mayor while also saying he cannot find precedent for it. However, there is indeed documented law providing that power.
Section 33 of the Public Officers Law, which deals with creating and filling vacancies, provides very broad removal powers to the governor. Specifically, it states he may remove "the chief executive officer of every city and the chief or commissioner of police, commissioner or director of public safety or other chief executive officer of the police force by whatever title he may be designated." And the chief executive officer of New York City is its mayor, Bill de Blasio.
Article continues below advertisement
It's worth pointing out that same sentence also provides the power to remove a police commissioner. In New York City, that would be Commissioner Dermot Shea. And there don't appear to be any qualifiers that must be in place to authorize removal.
Article continues below advertisement
Will Cuomo use his power to remove de Blasio?
While the law seems pretty clear that a mayor can be removed by a governor, the language suggests there must be cause. Removal from office would take place "after giving to such officer a copy of the charges against him and an opportunity to be heard in his defense." The words "charges" and "defense" imply there must be a criminal or legal justification for the removal, such as a charge of corruption. In other words, it doesn't seem as though the governor could just fire a mayor because he doesn't like him.
Article continues below advertisement
If that were the case, as any New Yorker will tell you, it would have already happened. The relationship between Albany and NYC has been strained to say the least over the last several years. Cuomo and de Blasio have clashed repeatedly over budgets, the management of the MTA subway system, and the best course of action for addressing the COVID-19 pandemic.
And, as Cuomo said himself, removing the mayor would be "a bizarre thing to try to do in this situation. I think it would only make a bad situation worse. Also, I don't think it's necessary."