Crimes Like the One in 'Deadly Transaction' Are More Common Than You'd Think
Is Lifetime's 'Deadly Transaction' based on a true story? The TV movie follows high school counterfeiters who get in over their heads. Light spoilers ahead!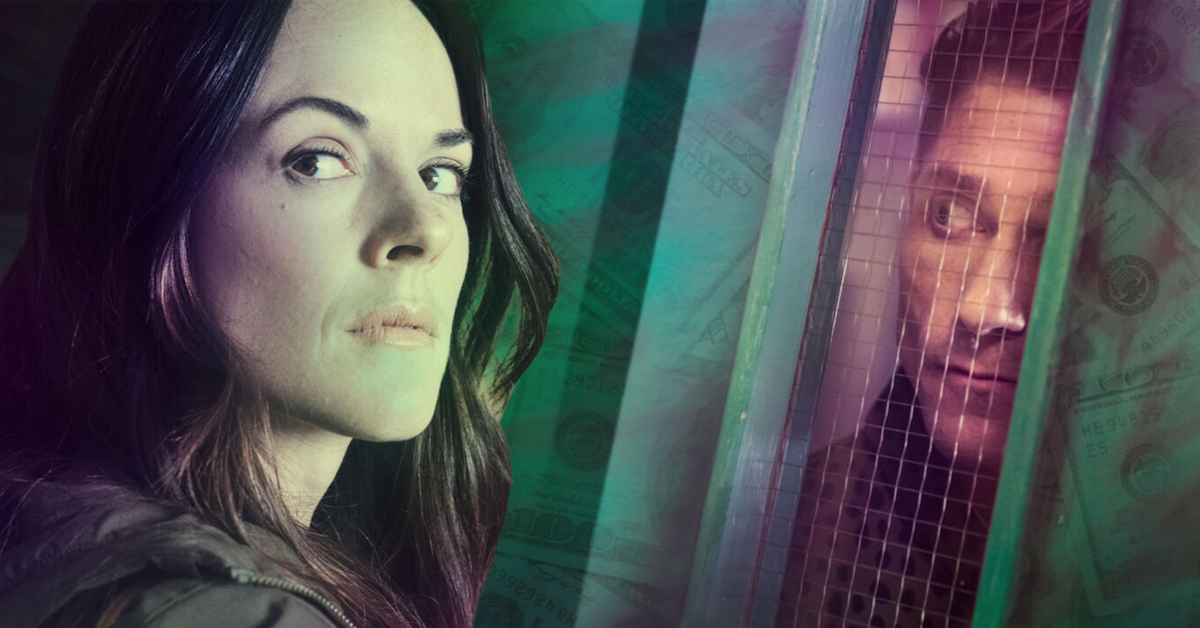 Spoiler alert: This article contains spoilers for Lifetime's Deadly Transaction.
Move over The Bling Ring; there's a new coterie of high school criminals in town. The Lifetime Movie Network is premiering a string of new crime thrillers and its latest release follows two young criminal masterminds as they start a counterfeiting ring in their quiet hometown.
Article continues below advertisement
Like many movies on Lifetime, Deadly Transaction is a re-release of 2018's Counterfeiting in Suburbia, which starts with a title screen that reads, "This movie is inspired by true events."
So, is the story in Deadly Transaction based on a real-life story as well? Get comfortable while we separate fact from fiction.
Article continues below advertisement
Is Lifetime's 'Deadly Transaction' based on a true story?
Lifetime's Deadly Transaction follows two teenagers, Riley (Larissa Dias) and Erica (Kayla Wallace), who start running a counterfeiting money ring out of their high school art classroom. Once the girls figure out that they're onto something with their fake money, they start going on expensive shopping trips and living extravagant lifestyles.
However, when their debt-ridden art teacher, Mr. Sylvester (Matthew MacCaull), figures out what the students are up to, he decides to blackmail them into giving him cash so he can pay off his dues. The girls find themselves in an increasingly precarious situation, with Mr. Sylvester going as far as to kidnap Riley's boyfriend in an effort to force the girls to give him the money.
Article continues below advertisement
Things get even more complicated when Erica hooks up with Mr. Sylvester, leaving Riley to fend for herself. Eventually, however, they work together to save Riley's boyfriend, Oliver (James Drew), and in a final and extremely tense scuffle, they manage to subdue Mr. Sylvester.
Article continues below advertisement
Since Deadly Transaction is a re-release and its original film starts with a "This movie is inspired by true events" title card, audiences can't help but wonder: Is Deadly Transactions also based on reality?
There have been several similar counterfeiting stories in the news lately.
While the opening of the movie would suggest that it is inspired by true events, there's no specific news story that the dramatic storyline of the movie seems to be pulled from. A working theory is that the movie is actually inspired by a number of similar news stories in which high-school-aged counterfeiters were busted in several different states.
Article continues below advertisement
A simple Google search for "high school counterfeiters" results in a number of stories similar to the one told in the Lifetime movie. For example, in 2011, two high schoolers from Virginia faced felony charges after they were caught using fake money to buy food. Similarly, in 2019, 10 students were discovered to be a part of a ring of counterfeiters at Placer High School in California.
While Deadly Transaction doesn't have a title card at the beginning of the movie to let audiences know that the story is based on true events, it seems that the TV film is an amalgamation of multiple news stories — with some extra twists and turns thrown in for good measure.
After all, would it even be a true Lifetime movie without some over-the-top drama?