People on TikTok Are Making Deep-Fried Water — but It's Dangerous
TikTok's newest food trend involves deep-frying a water-like substance, but the reality is that it can be dangerous to do for those who are uninformed.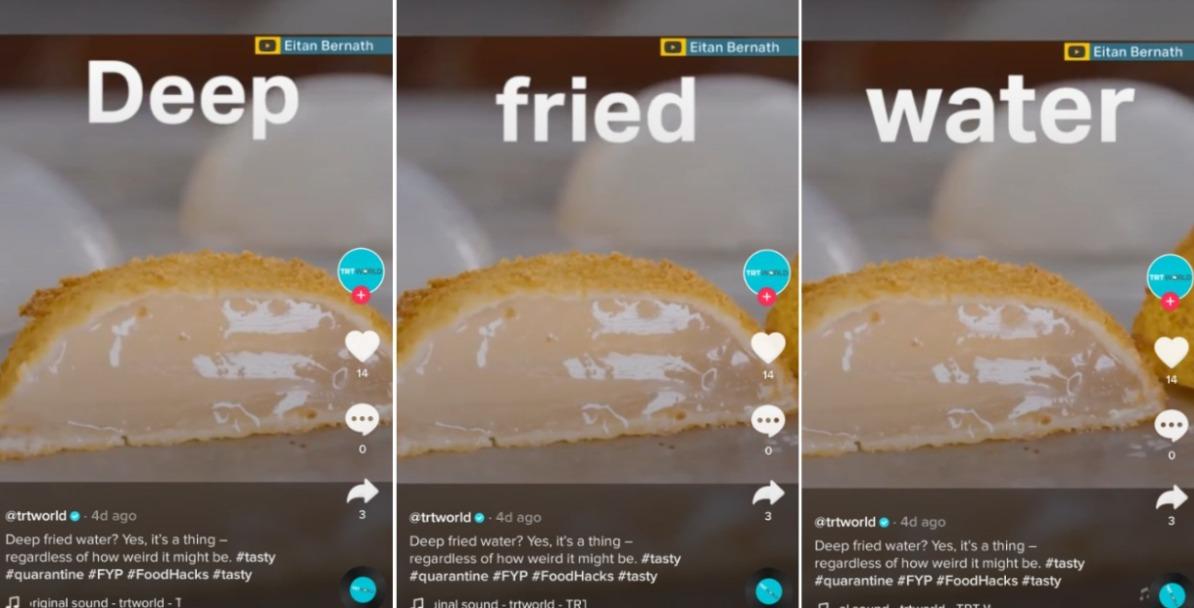 If you were totally put off by the TikTok recipe that called for making vegan chicken out of water and flour, then you probably aren't ready for the deep-fried water trend that's now making the rounds on the app. People started uploading videos of themselves making little balls of what they call water, which is breaded and deep-fried in oil.
Article continues below advertisement
It's not exactly a cup of water, breaded, and dipped in hot oil, though. At its core, the deep-fried water on TikTok is more complicated. If you think taking an ice cube and rolling it in egg, flour, and breadcrumbs will get you the same result, you will be sadly mistaken. And some users are even warning against trying it at home, especially if you think putting cold water in hot oil is a good idea.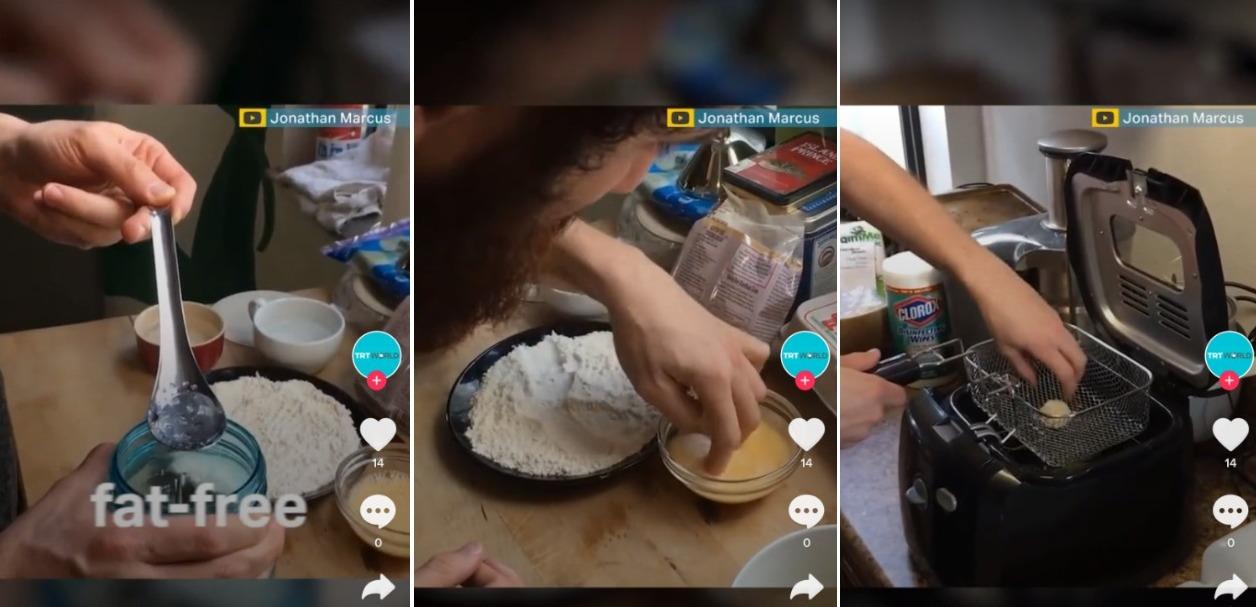 Article continues below advertisement
So, what is deep-fried water on TikTok?
According to Vice, the deep-fried water people are making on TikTok actually involves using calcium alginate, a substance made from chemicals like aqueous calcium chloride and aqueous sodium alginate, which, together, make a sort of gelatinous material that bonds water together. Sounds delicious, right?
People take this and coat it in flour, breadcrumbs, and eggs until a layer of breading is all around the outside. Then, they deep-fry it in an oil of their choosing. After they're deep-fried, these balls of "water" do look like something you could dip into a sauce and enjoy without the fear of meat being involved. But there's no real taste and, because the main food component is breading, there's no substantial nutritional value in deep-fried water, either.
Article continues below advertisement
Making deep-fried water is also dangerous, especially for those who are inexperienced in dealing with the scientific components of its ingredients. Mixing water and a pot of oil is never a good mix, as it can cause oil to spit up out of the pot and potentially harm someone or even cause a fire on the stove.
Even though the little globe of water, which feels like gelatin, isn't in a liquid form, there's a chance that water could escape from it, causing a dangerous reaction in the oil.
Article continues below advertisement
Some users are confused about how to make deep-fried water.
According to the various TikTok videos floating around the app, in order to make deep-fried water, you first have to make the little globes. So if you thought it was as easy as dropping water into a vat of hot oil, definitely do not do that under any circumstances.
Likewise, don't try to bread and fry an ice cube because, like we said, water and oil do not mix well.
The way some TikTok users have been making deep-fried water is by combining calcium chloride and sodium alginate together with water to create the substance, which is basically an edible membrane. Then, they bread the little ball of gelatin-like water and add it to a deep-fryer or pot of hot oil.
The result is a ball of fried dough that seems to be tasteless. And, as others have warned, the trend is extremely dangerous to attempt, unless you know exactly what you are doing.