Delivery Driver "Ruins" Christmas After Kids See Gift in Broad Daylight on Front Porch
A dad and his two kids are going viral on TikTok after they accidentally saw a Christmas gift on their doorstep, ruining the surprise.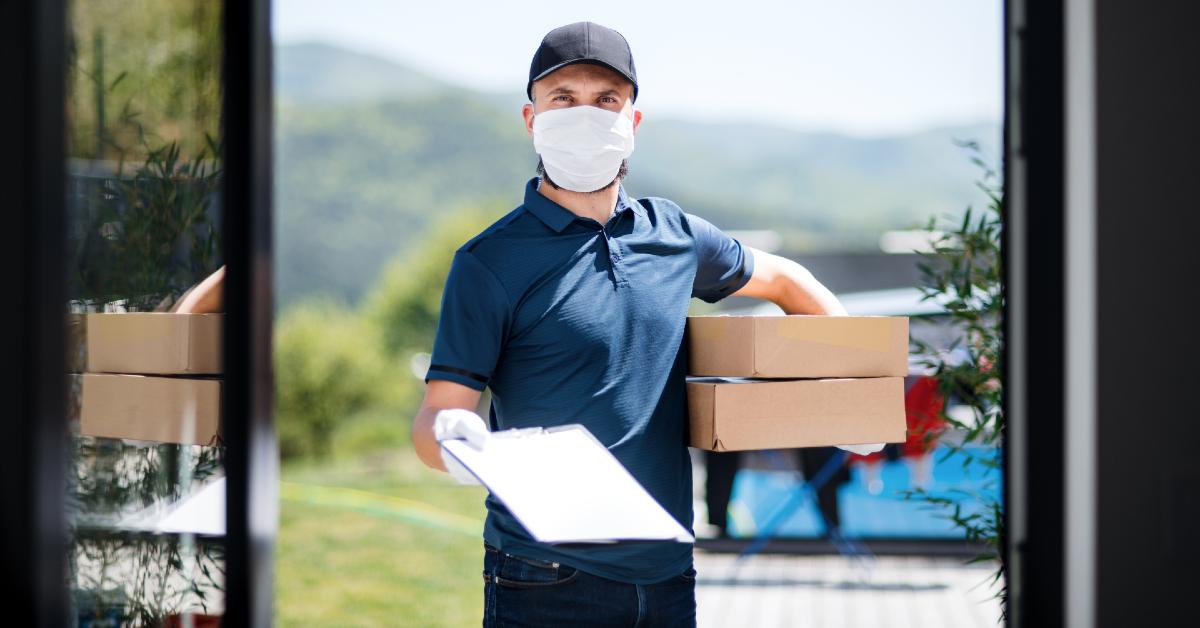 There's something undeniably magical about Christmas, especially when you're a kid and you get to wake up in the morning and see the gifts that Santa brought you in the middle of the night.
You thank your parents for allowing the jolly, large, bearded man to come into your home and hook you up with all of the gifts you've been begging them to get you.
Article continues below advertisement
You don't question the economics of how Santa manages to make deals with companies from across the globe that are at the top of their respective industries. Nor do you really care about how one man is able to make so many deliveries in a single night or how he gets into houses without chimneys.
You just know that there's no better feeling than tearing open that wrapping paper and seeing that special gift you've been thinking about for a long time.
And even if you don't believe in Santa Clause or that Elves are making handshake deals with Japanese gaming companies to manufacture Nintendo Switches, you can still enjoy that element of surprise.
Article continues below advertisement
That is, unless an ill-timed delivery ruins the magic for you, which is what happened to this family in a viral TikTok and it looks like their doorbell camera recorded the entire thing.
TikToker @frankpappalardo writes in a text overlay of the clip: "The problem with ordering online when you have kids..."
Article continues below advertisement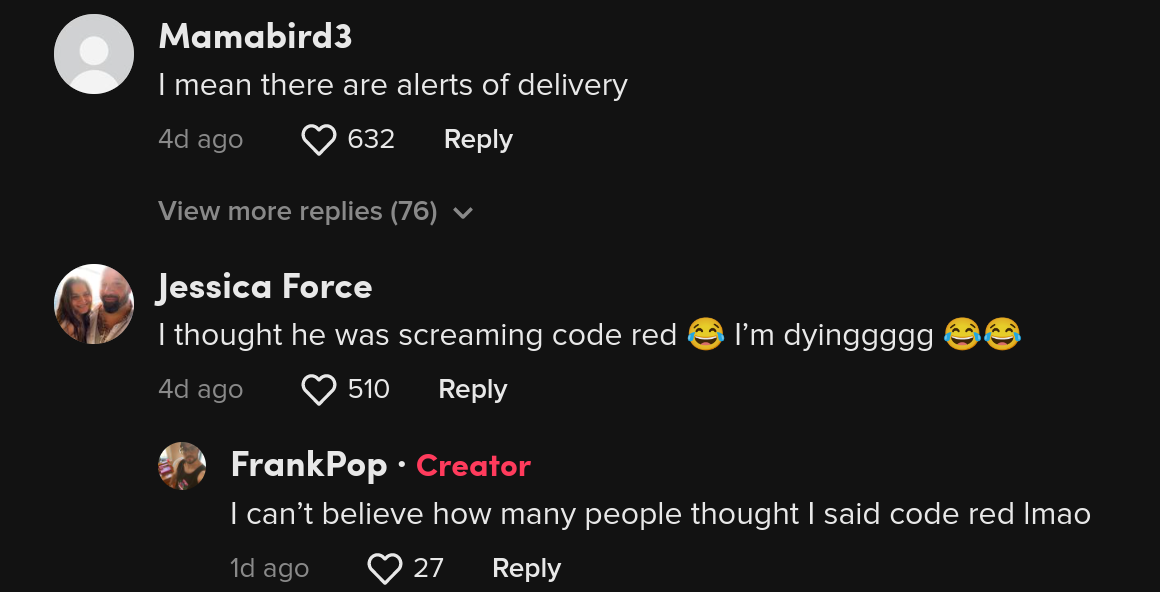 In the clip, a dad can be seen coming home with his two daughters — it looks like they were picked up from school. And what was waiting for them? A giant box containing a toy that one his kids was really, really excited about.
Article continues below advertisement

Unsure of how to cover up the fact that the big Christmas surprise was effectively ruined at that moment, he stammers through some excuses that even the most gullible of children probably wouldn't believe.
Article continues below advertisement

It's hilarious to see him react in real-time, cussing up a storm and trying to convince the girls that they didn't see the gifts or that it actually wasn't for them but for someone else, but those kids seemed to know what was up.
Article continues below advertisement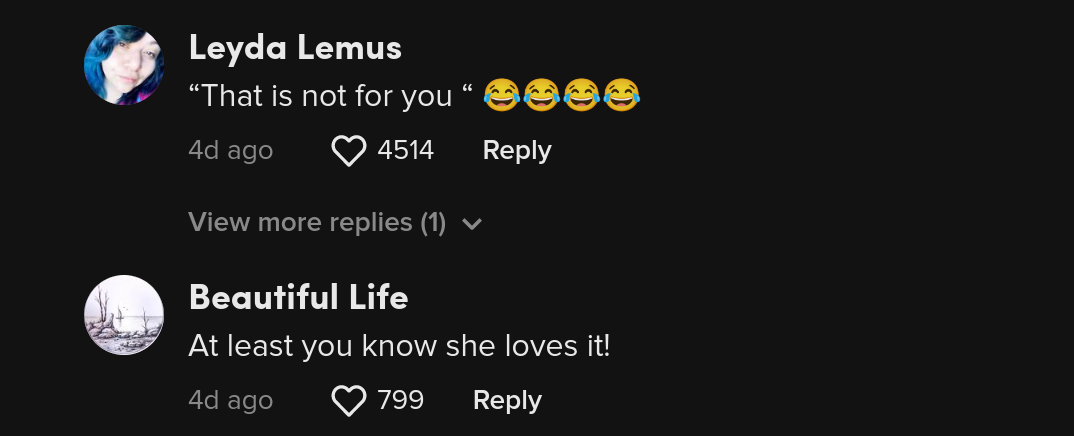 Which means that they'll have to play the waiting game until Christmas when they can finally open the gift.
It's difficult to not wonder though: was he not receiving email updates about the status of his delivery? If it was delivered from Amazon he should've received a notification that it was delivered.
Article continues below advertisement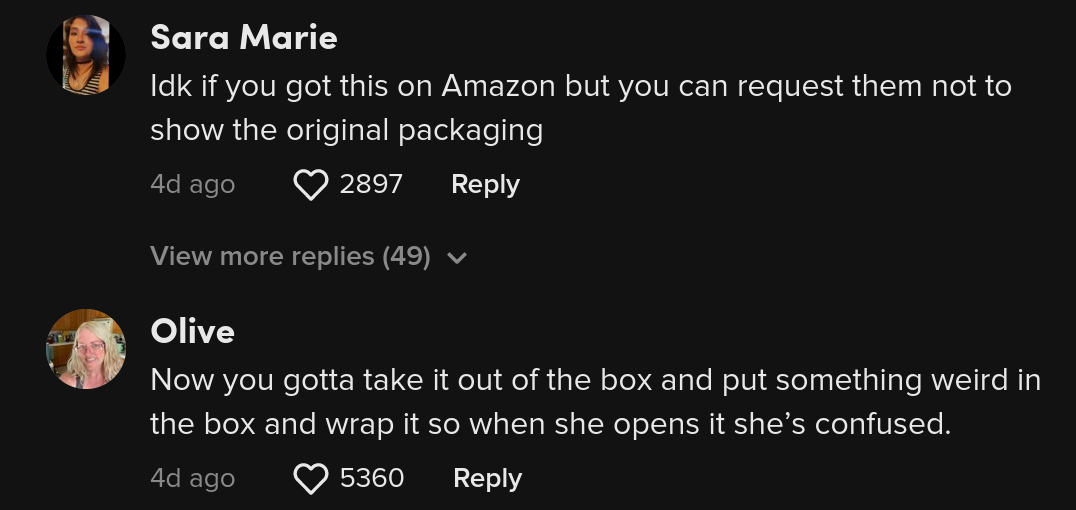 Or perhaps the source of his ire was the fact that he left specific instructions about the delivery, or maybe he just thought that the gift would've been delivered in a box and not just, you know, left out in the open for everyone in the world to see what he purchased?
Article continues below advertisement

He hints as much in the video, and it's not that difficult to understand his frustration: it's not like you get a Playstation 5 delivered to your house and the parcel service simply leaves the box on your front doorstep, unless it's wrapped up in a different package.
Article continues below advertisement

What do you think? Is this on whoever delivered the package? Or should dad have been more proactive in monitoring when the packages were coming to the house and not assumed that there was going to be a box big enough to fit the large gift that he ordered for Christmas?