Woman Thinks She's Buying a Fake Tree from Williams Sonoma, Gets this in the Mail Instead
A woman thought she was purchasing a fake tree off of Williams Sonoma's website, but she noticed something was off after getting it in the mail.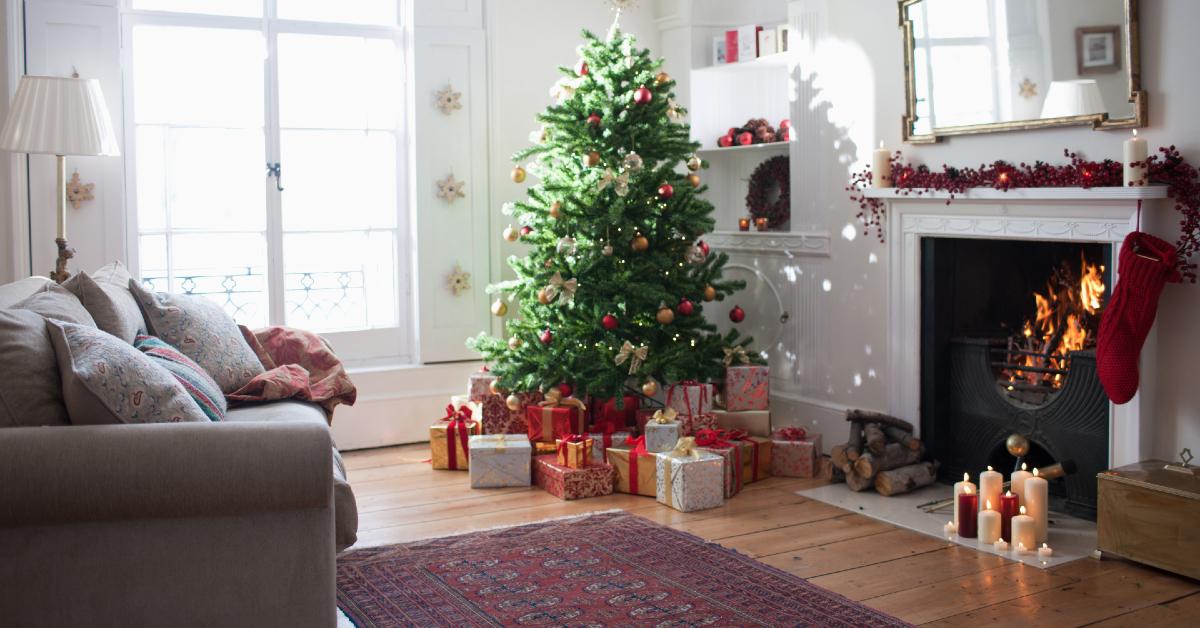 There's one very big rule when it comes to online shopping: always read the item description. It doesn't matter what it is you're purchasing, it doesn't matter if it looks like the exact thing that you wanted to buy in the picture because all it takes is one employee to click on the wrong file when uploading media to the product page, and you end up with a cell phone case that doesn't fit your phone, or a chair for a doll when you thought you were decking out your cute little home office space.
Article continues below advertisement
However, this rule can be difficult to follow when you're performing a deep dive on finding that perfect item you're looking for. You start clicking on related items that the website suggests, and, in your mind, you start to assume that all of these similar products follow the same parameters as your initial search.
This, however, isn't always the case, which is what KDWB radio show host Falen (@falenkdwb) experienced while shopping for a synthetic Christmas tree on Williams Sonoma's website. She posted her snafu in a TikTok storytime that went viral on the popular social media application.
Article continues below advertisement
She begins the video with an unboxing of her purchase: "I ordered a tree, online, it said no refunds. Will this tree look like garbage? Or will it be amazing?"
Article continues below advertisement

Falen seems ready for the holidays and excited to see the tree she's going to put up in her home over the holidays, but after cracking open the box, she immediately started gushing about how realistic the fake tree seems.
Article continues below advertisement

"OK, it isn't up yet, but how realistic does this look? To the point where I'm questioning if I bought a real tree? But I don't think I did?" Falen starts sifting through the tree branches, feeling the seasonal fir out.
Article continues below advertisement

"I can't...did I buy a real tree?" She questions, before continuing, "Um...this is the real story of a person who went online and did deep research to find the perfect fake tree because she couldn't deal with a real tree ever again and she found Williams Sonoma selling one for a hundred and fifty dollars."
Article continues below advertisement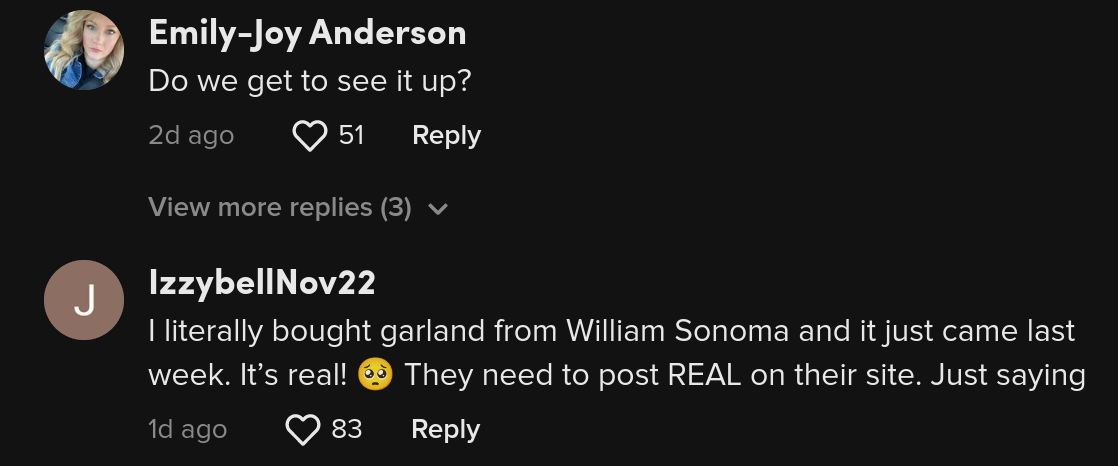 She continued, "She thought to herself, normally tree's like seventy five? Hundred and fifty? Makes up for itself after a couple of years. Let's do it! It said no returns on there I thought OK that means it's probably garbage but like it was way cheaper than a lot of the other fake trees I saw...no people, I'm an actual...this is a real tree."
Article continues below advertisement

TikTokers had a litany of different reactions to Falen's tree fail. Some couldn't believe that Williams Sonoma would even sell real Christmas trees and offer them online.
Article continues below advertisement

Others said that they were of the same mind as Falen in the beginning of the video, as they took a look at the three and thought that whoever manufactured it did a heck of a great job making sure it looked as real as possible. That is, before the radio show host revealed it was the genuine article.
Article continues below advertisement