Dennis Rodman Is Taking Part in VH1's 'The Surreal Life' — What's His Net Worth?
Former NBA star Dennis Rodman is starring in a new reality TV that has people more curious than ever about him. Where does his net worth stand now?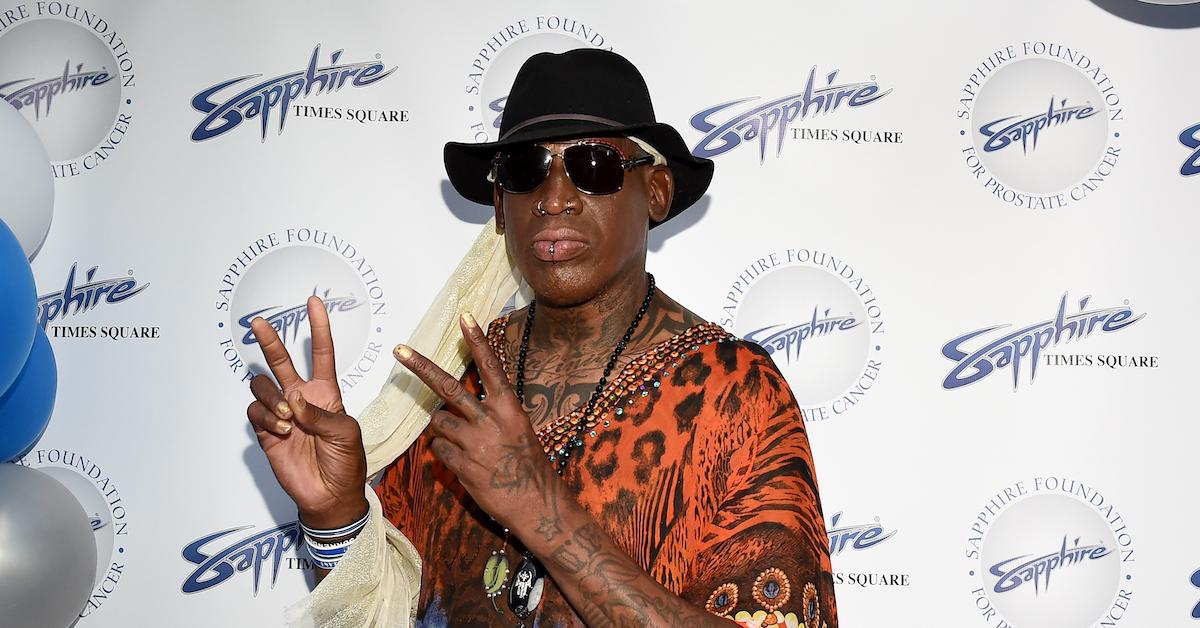 After winning five NBA championships, Dennis Rodman is part of the NBA Hall of Fame. Even with his successful basketball career, though, Dennis is arguably more well-known for his off-the-court antics than his NBA achievements.
Article continues below advertisement
One of the wildest things Dennis did was marry himself in a wedding ceremony, despite relationships with big names in Hollywood such as Carmen Electra and Madonna. Now, Dennis is starring in VH1's reboot of The Surreal Life, which has viewers more curious about him than ever. Where does his net worth stand now?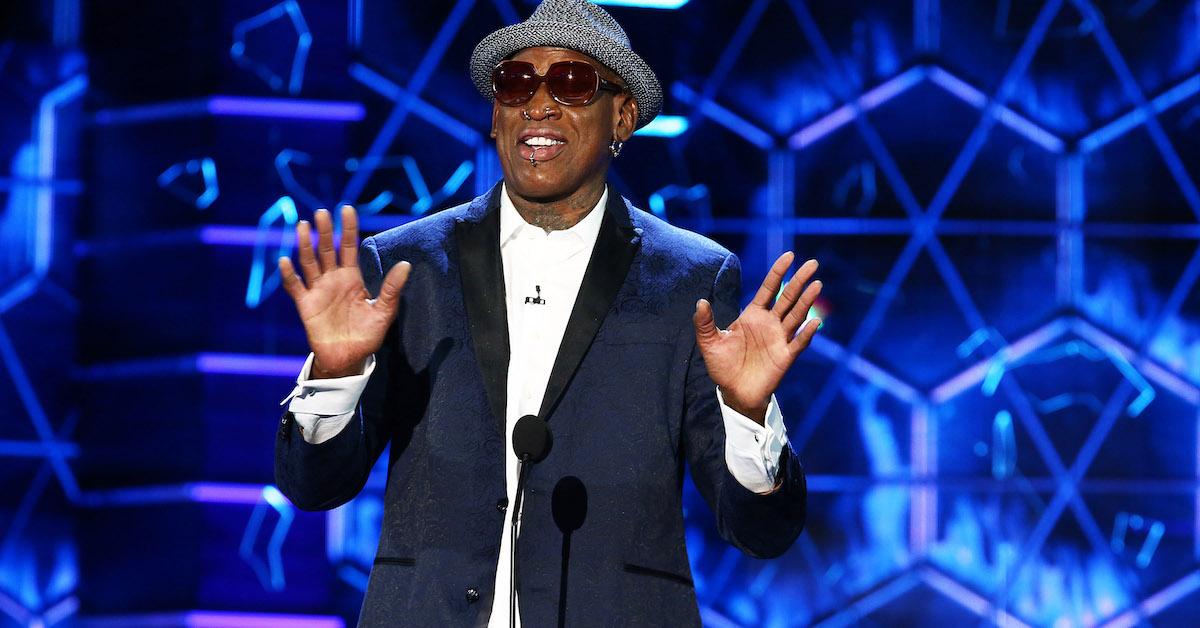 Article continues below advertisement
What is Dennis Rodman's net worth after his professional basketball career?
Dennis's net worth was a lot higher at the height of his career, but that is no longer the case. According to Celebrity Net Worth, the former baller has a net worth of $500,000 as it stands today.
While he was in the NBA, he was reportedly earning a massive salary of $27 million per year. Based on modern-day inflation, he was earning what would be calculated as $43 million today.
Dennis Rodman
Former NBA player and reality TV star
Dennis Rodman is a former NBA player and reality TV star.
Birthday: May 13, 1961
Birthplace: Trenton, New Jersey, U.S.
Education: North Central Texas (1983) Southeastern Oklahoma State (1983–1986)
Spouse: Annie Bakes (m. 1992–1993), Carmen Electra (m. 1998–1999), Michelle Moyer (m. 2003–2012)
Kids: 3
Article continues below advertisement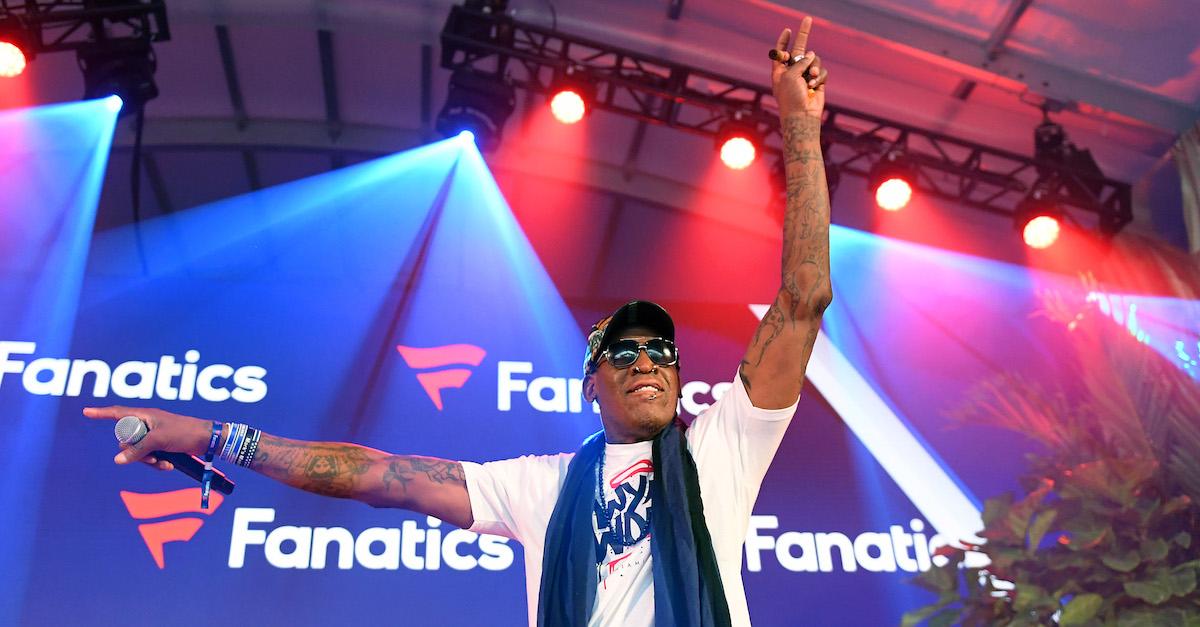 At one point, he was even labeled the 10th highest-paid player in professional basketball. However, according to the current reports of his net worth, Dennis's spending habits seemingly didn't leave him much room for savings or a retirement plan.
To make matters worse, someone he trusted actually robbed him of millions, as well. The Sports Rush reports that his ex-financial advisor gave him fraudulent monetary advice leading Dennis down the path of financial ruin. The crooked advisor was Peggy Ann Fulford, and she ultimately pled guilty in court for her crimes.
Article continues below advertisement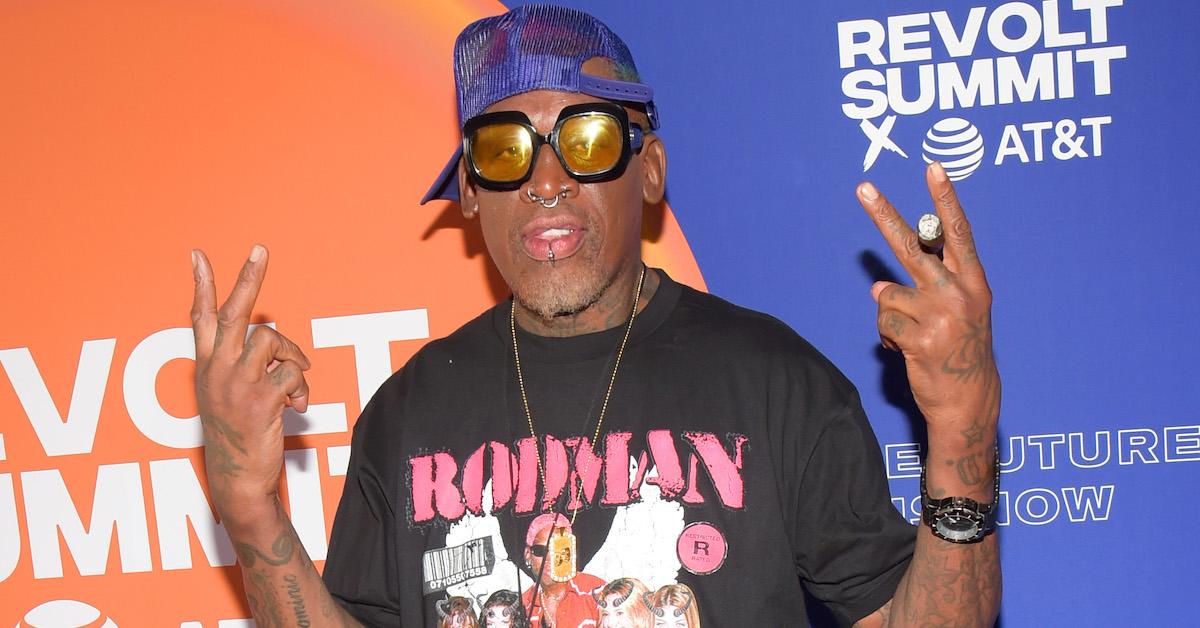 Dennis Rodman's personal life is equally as interesting as his professional life.
It's no secret that Dennis has always been considered one of the more interesting sports figures to keep up with. He has over 2.2 million followers on Instagram, where he shares interview clips, basketball highlights, and fun videos of his life.
Aside from what he shares on social media, the basketball star seems to be involved in worldly issues, as well. According to NBC News, Dennis spoke about traveling to Russia to try and release Britney Griner from prison back in August 2022.
Article continues below advertisement
In October 2022, Frankie Muniz, another star of VH1's reboot of The Surreal Life, opened up to Page Six about what he noticed of Dennis while filming — and he admitted that he saw Dennis in the nude at least once. Now that the surreal life is back after 16 years, viewers have every right to gear up for some kooky and unforgettable moments.
This season, Dennis is surrounded by several other celebrities with big personalities. The Surreal Life has been the backdrop of temper tantrums, infamous pop culture moments, outlandish outbursts, random feuds, and unexpected romances for years, and fans are thrilled that it's finally back.