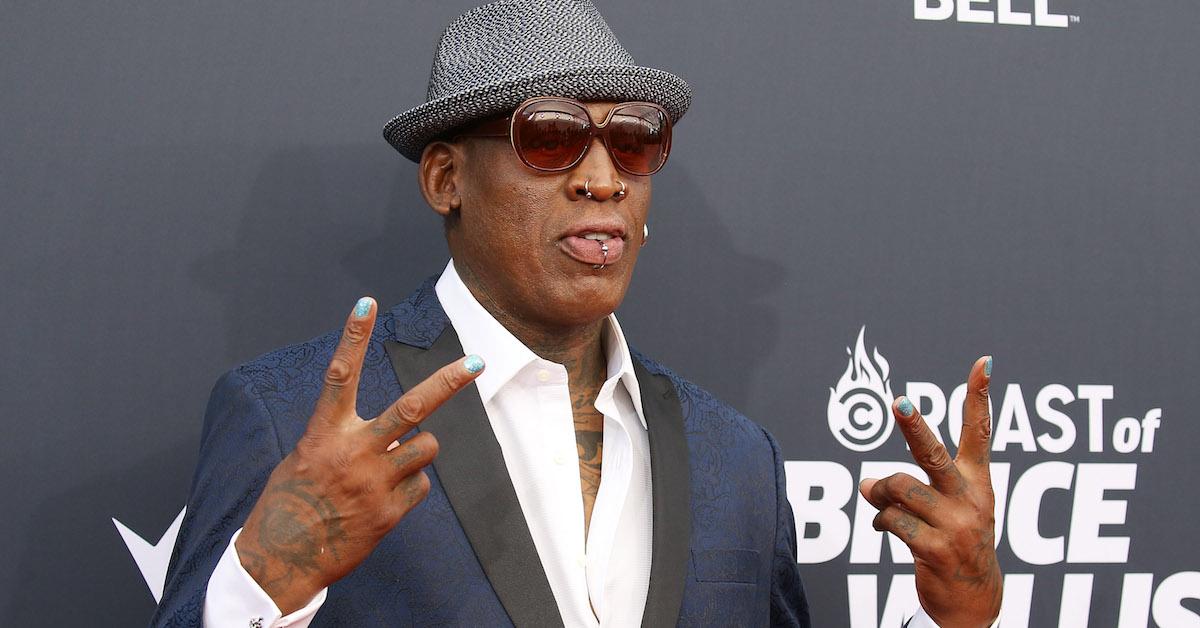 Here Are the Details on Dennis Rodman's Kids and Ex-Wives
By Stephanie Harper

Nov. 10 2021, Published 4:36 p.m. ET
If we're talking about basketball legends, Dennis Rodman is a former professional basketball player who should definitely be included in the conversation. Based on his impressive rebounding abilities and fierce defensive moves, he was given the nickname "The Worm."
Article continues below advertisement
Over the course of his NBA career, Dennis played for the San Antonio Spurs, Los Angeles Lakers, Detroit Pistons, Chicago Bulls, and Dallas Mavericks. No matter what team he was part of, he brought the full intensity of his talent to the court. These days, he's no longer playing basketball, but he does have an interesting family. Keep reading to learn more about his ex-wives and kids.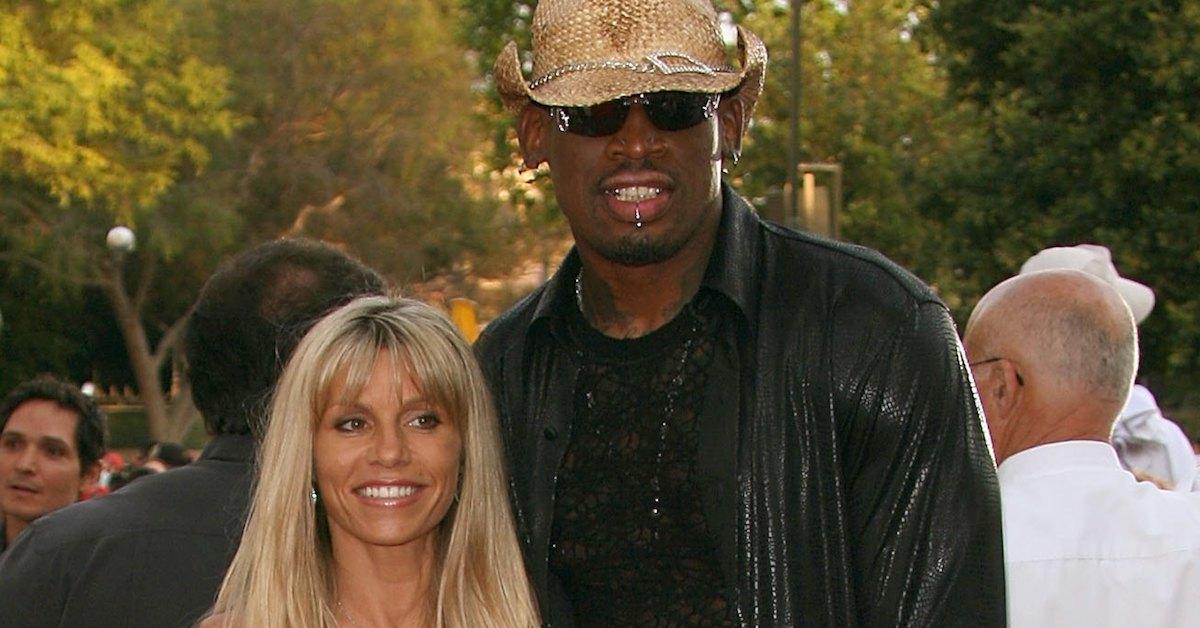 Article continues below advertisement
Who is Dennis Rodman's wife?
From 1992 to 1993, Dennis was married to Annie Bakes. Annie started modeling at the age of 16 and by 18, she was working as a club hostess. Eventually, she entered the world of adult movies before a 1986 car crash ended her adult modeling career.
From 1998 and 1999, Dennis was married to Carmen Electra. Dennis and Carmen met for the first time in a Los Angeles nightclub and quickly hit it off. They spent time together partying in the LA area as well as in Las Vegas before tying the knot at a chapel. His marriage to Carmen was even shorter than his marriage to Annie.
Their wedding was considered an elopement and they even attempted to annul their marriage nine days after walking down the aisle. They didn't officially divorce until a year later. Dennis's marriage to Michelle Moyer is his longest-lasting marriage since it continued from 2003 to 2012. They had a private civil ceremony in Newport Beach, Calif. after dating for four years.
Article continues below advertisement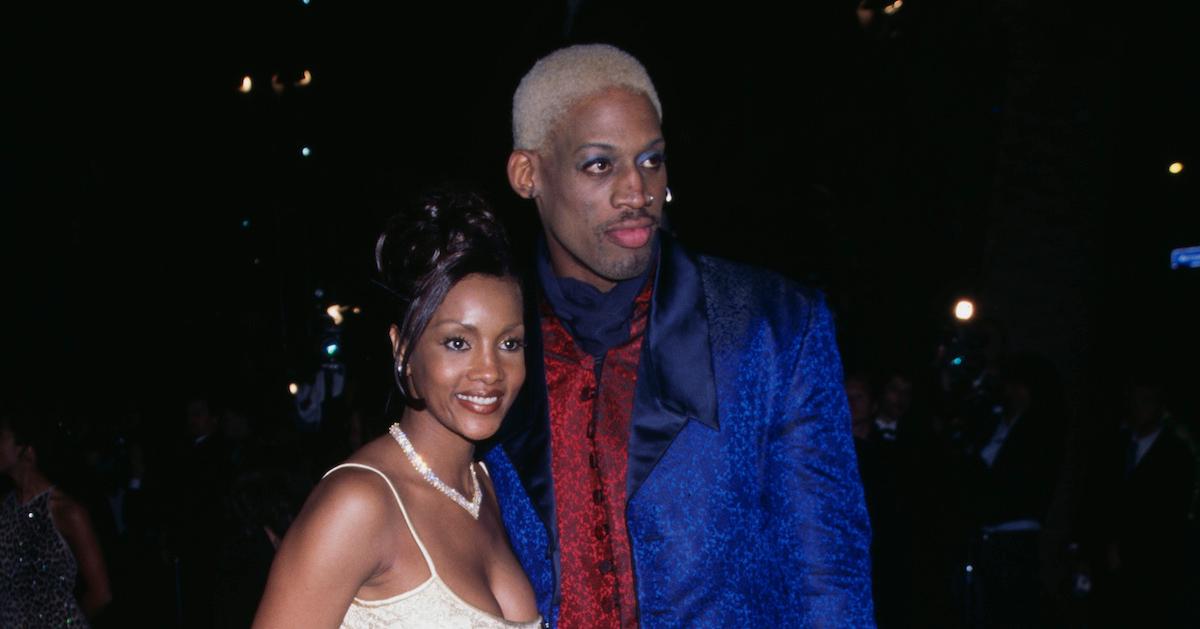 Even though the two are no longer together, Dennis and Michelle share two kids. Some of the other famous women Dennis was romantically attached to include Vivica A. Fox and Madonna. According to Republic World, Vivica attended the 1997 Academy Awards with Dennis and Madonna offered him $20 million in order to impregnate her. He obviously turned down that offer.
Article continues below advertisement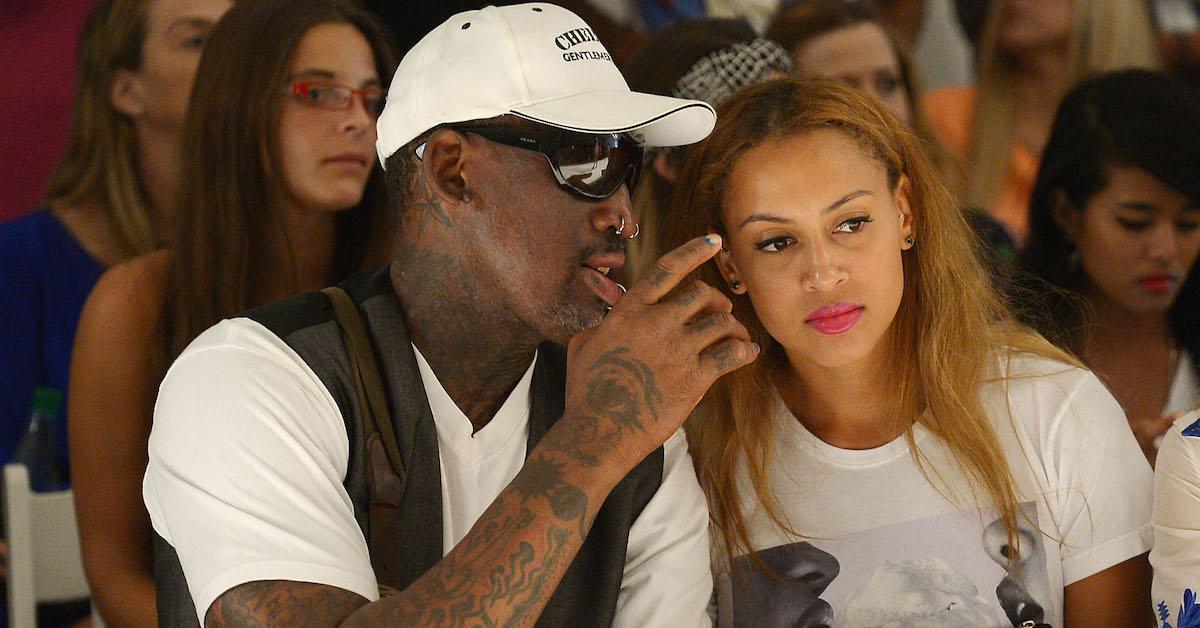 How many kids does Dennis Rodman have?
In total, Dennis has three kids. His kids are Alexis, DJ, and Trinity Rodman. Alexis is his firstborn daughter, whom he shares with his ex-wife Annie. Although the relationship between Dennis and his oldest daughter wasn't always rainbows and butterflies, she recently referred to her father as a "really beautiful person," according to ESPN.
Article continues below advertisement
As a youngster, Alexis struggled with the reality of her parents splitting up and wasn't sure how to handle her father's absence. It's good news that they're on better terms today. DJ is the nickname for Dennis Rodman Jr., Dennis's second child and only son. Dennis shares DJ with his third wife, Michelle Moyer. Playing college-level basketball was always in the cards for DJ as he follows in his famous father's footsteps.
Article continues below advertisement
Trinity Rodman is Dennis's third child, his second with Michelle. Even though she's not playing basketball, she's very much invested in the world of sports. Trinity plays for the National Women's Soccer League's Washington Spirit, and is the youngest player ever to be drafted in NWSL history.
According to People, Trinity and Dennis aren't too close. She revealed, "My dad doesn't play a big role in my life at all and most people don't know that. We don't see eye to eye on many things. I go months, if not years, without his presence or communication. Being in spotlights has been hard for us, him, and me."
As of now, Dennis isn't dating anyone new, nor does he have any other kids on the way.