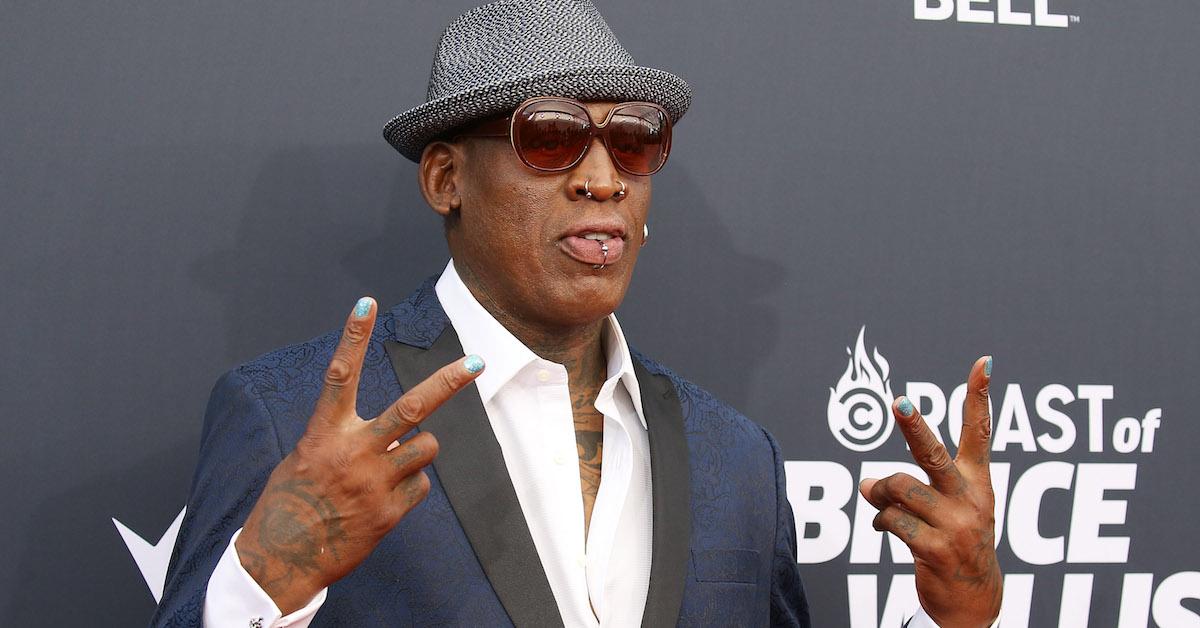 Dennis Rodman Claims an Ex-Wife Cheated on Him — Who Was He Married To?
In the 2022 reboot of 'The Surreal Life,' Dennis Rodman said his ex-wife slept with his NBA teammate. But who was Dennis Rodman married to?
During Dennis Rodman's years-long NBA career, he was given the nickname "The Worm" thanks to his impressive rebounding abilities and fierce defensive moves.
Along with the San Antonio Spurs, Dennis also signed contracts with L.A. Lakers, Detroit Pistons, Chicago Bulls, and Dallas Mavericks. These days, he's no longer playing basketball but he's still in the spotlight as he's since taken up a career as a reality TV star.
Article continues below advertisement
Viewers got a glimpse at the chaos that ensued in The Surreal Life mansion in the teaser trailer, which saw Dennis share an emotional moment with his co-stars. According to him, his ex-wife was unfaithful. So, who has Dennis been married to in the past (besides himself, of course)?
Keep reading to find out!
Article continues below advertisement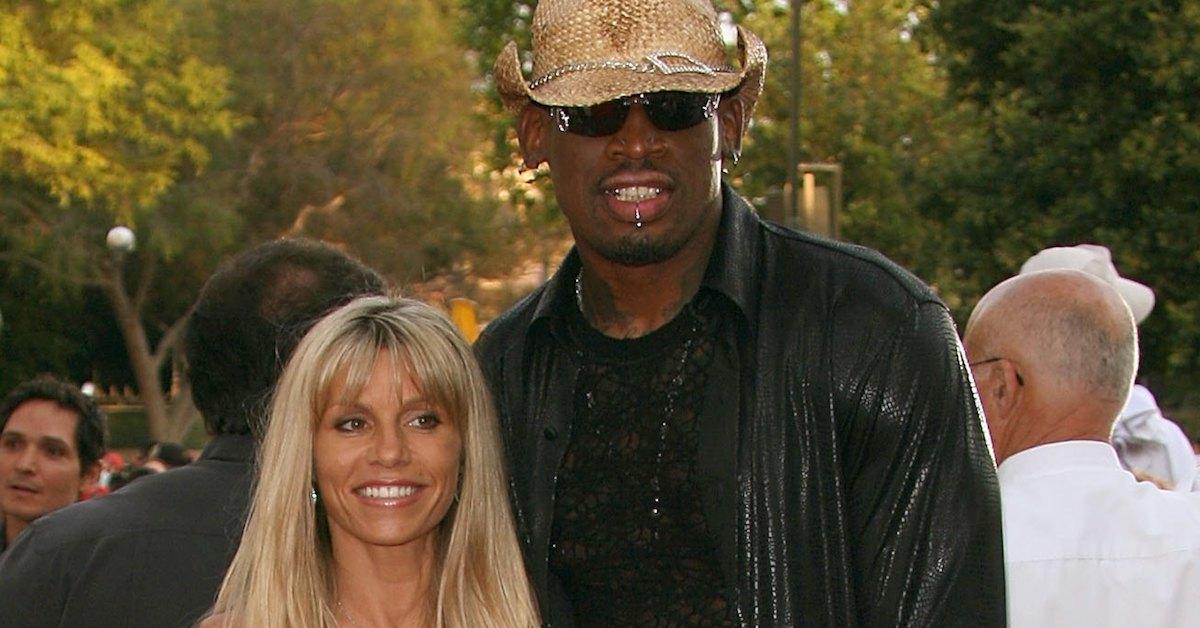 Dennis Rodman accused an ex-wife of infidelity on 'The Surreal Life.' Who did she sleep with?
As to be expected, Dennis is (still) unhinged upon his return to reality TV.
In the teaser trailer for the 2022 reboot of The Surreal Life, Frankie Muniz complained about a nude Dennis's "dong." But the clip also saw the ex-NBA player expose himself in another way. Amid what looks like an intimate roundtable discussion, he aired out his and his ex-wife's dirty laundry. Dennis tearfully told his castmates, "My teammate f--ked my wife!"
Article continues below advertisement
But wait! There's more. Dennis said that less than 24 hours of learning the truth about wife's infidelity, he was forced to work side-by-side with her lover. He added, "I had to go and play a game that f--king night."
As of this writing, it's unclear which of his many teammates could be guilty of such betrayal. He also didn't disclose which of his three wives cheated.
Article continues below advertisement
So, who was Dennis Rodman married to?
From 1992 to 1993, Dennis was married to Annie Bakes. Annie started modeling at the age of 16 and by 18, she was working as a club hostess. Eventually, she entered the world of adult movies before a 1986 car crash ended her adult modeling career.
From 1998 and 1999, Dennis was married to Carmen Electra. Dennis and Carmen met for the first time in an L.A. nightclub and quickly hit it off. They spent time together partying in the L.A. area as well as in Las Vegas before tying the knot at a chapel.
However, Dennis's marriage to Carmen was even shorter than his marriage to Annie. Their wedding was considered an elopement and they even attempted to annul their marriage just nine days after walking down the aisle. They didn't officially divorce until a year later.
Dennis's marriage to Michelle Moyer is his longest-lasting marriage since it continued from 2003 to 2012. They had a private civil ceremony in Newport Beach, Calif. after dating for four years.
Article continues below advertisement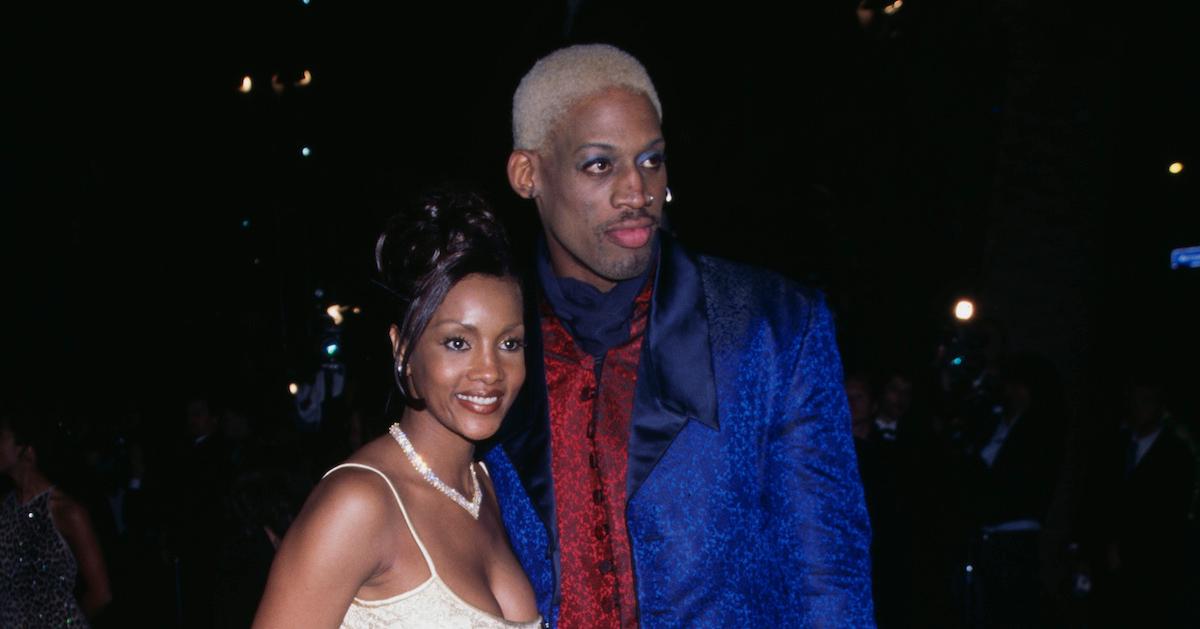 Even though the two are no longer together, Dennis and Michelle share two kids. Some of the other famous women Dennis was romantically linked to include Vivica A. Fox and Madonna. According to Republic World, Vivica attended the 1997 Academy Awards with Dennis and Madonna offered him $20 million in order to impregnate her. He obviously turned down that offer.
You can see Dennis on The Surreal Life, airing on Mondays at 9 p.m. ET on VH1.