In 'The Captain,' Derek Jeter's Parents Discuss Their Son's Early Life
The first episode of 'The Captain' documentary features Derek Jeter's parents, who discussed their son's upbringing.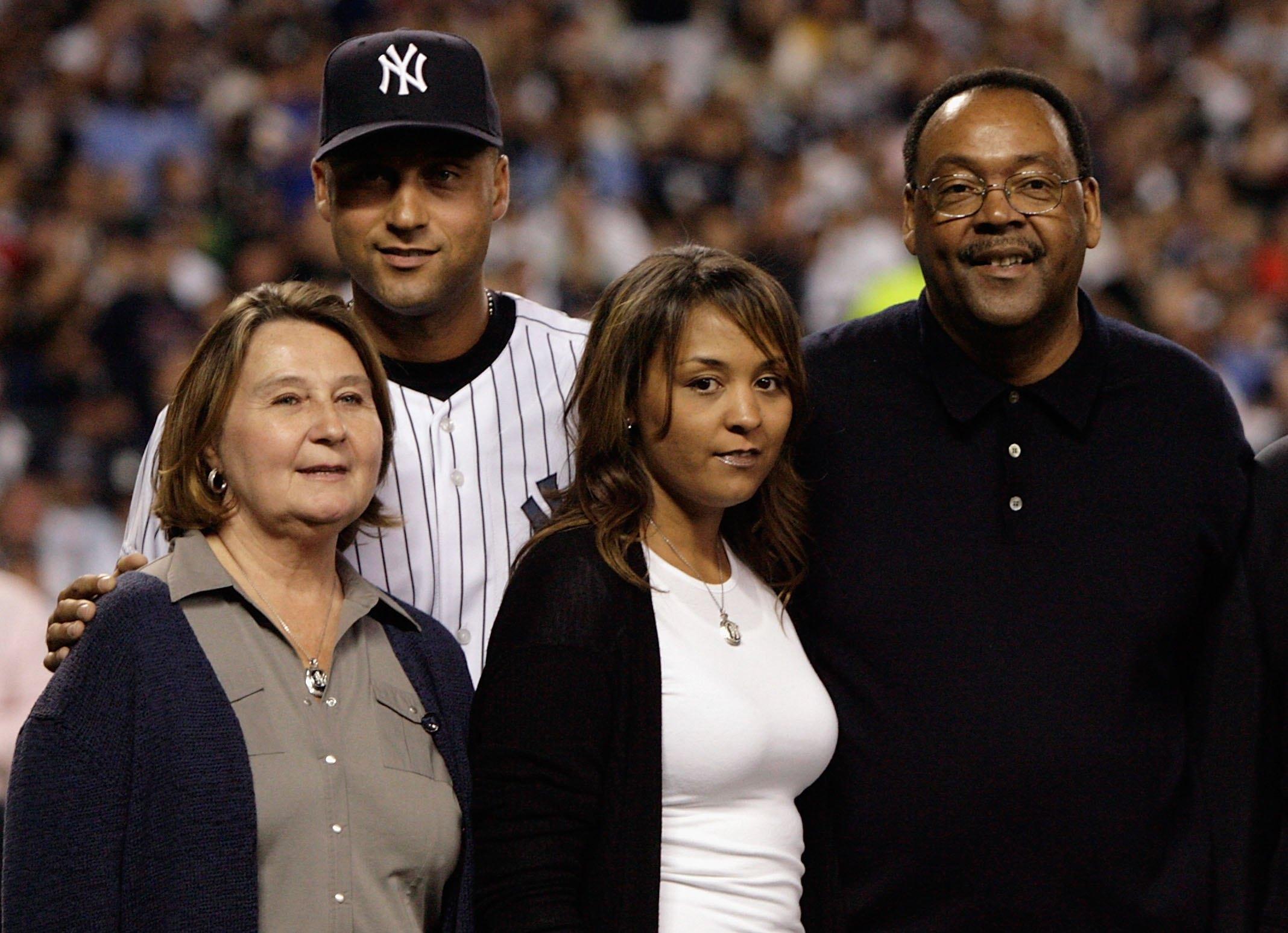 MLB legend Derek Jeter is arguably one of the best athletes to ever play the game of baseball. In 2014, Derek decided to end his professional baseball career after spending his 20-year run in the MLB exclusively with the New York Yankees.
Article continues below advertisement
When asked about his successes and World Series wins, he remains humble and credits his parents for making him the person and athlete he is today.
Derek Jeter's parents met in the military.
Derek Jeter's parents — Charles and Dorothy — met in 1972 in Frankfurt, Germany. The two were both stationed there with the U.S. military. Dorothy is Irish-German descent, and after her time in the army, went on to become an accountant. Charles, who is African-American, was a substance abuse counselor after his time in the military.
Article continues below advertisement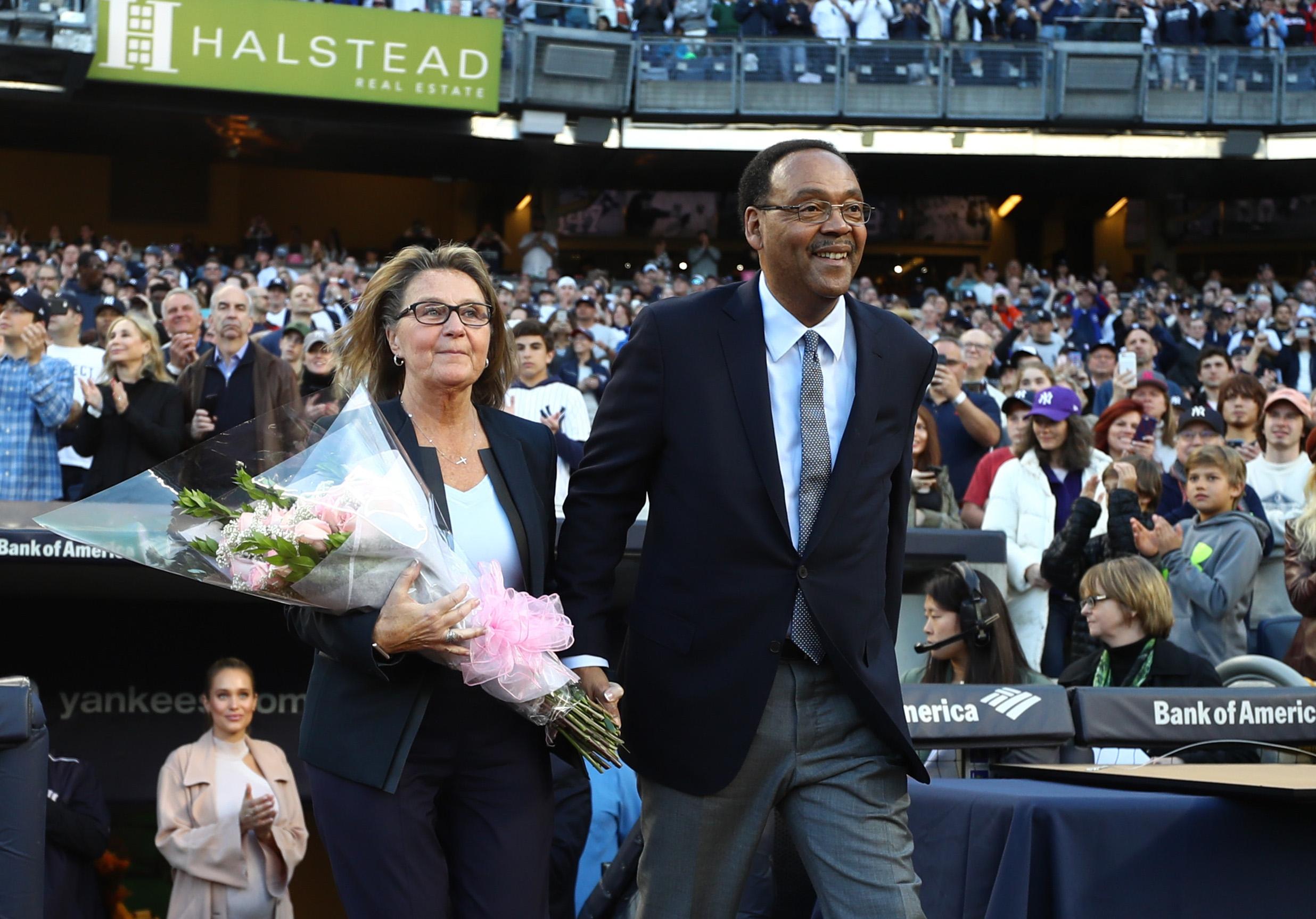 The two moved to Tennessee and were married. In 1974, Derek was born, and his younger sister, Sharlee, followed after in 1979.
Article continues below advertisement
The majority of the Jeter family played baseball.
In Tennessee, Charles Jeter played shortstop for Fisk University. It wasn't until he decided to get his PhD in Psychology that the whole family moved to Michigan so that he could attend Western Michigan University and pursue his degree.
Derek recalled how important baseball was to his family growing up in a 2004 Sports Illustrated article. "My family moved to Kalamazoo from New Jersey when I was about four, so that my father, Charles, could get his PhD in Psychology from Western Michigan. He has been a shortstop in college, at Fisk University in Tennessee," he wrote.
Article continues below advertisement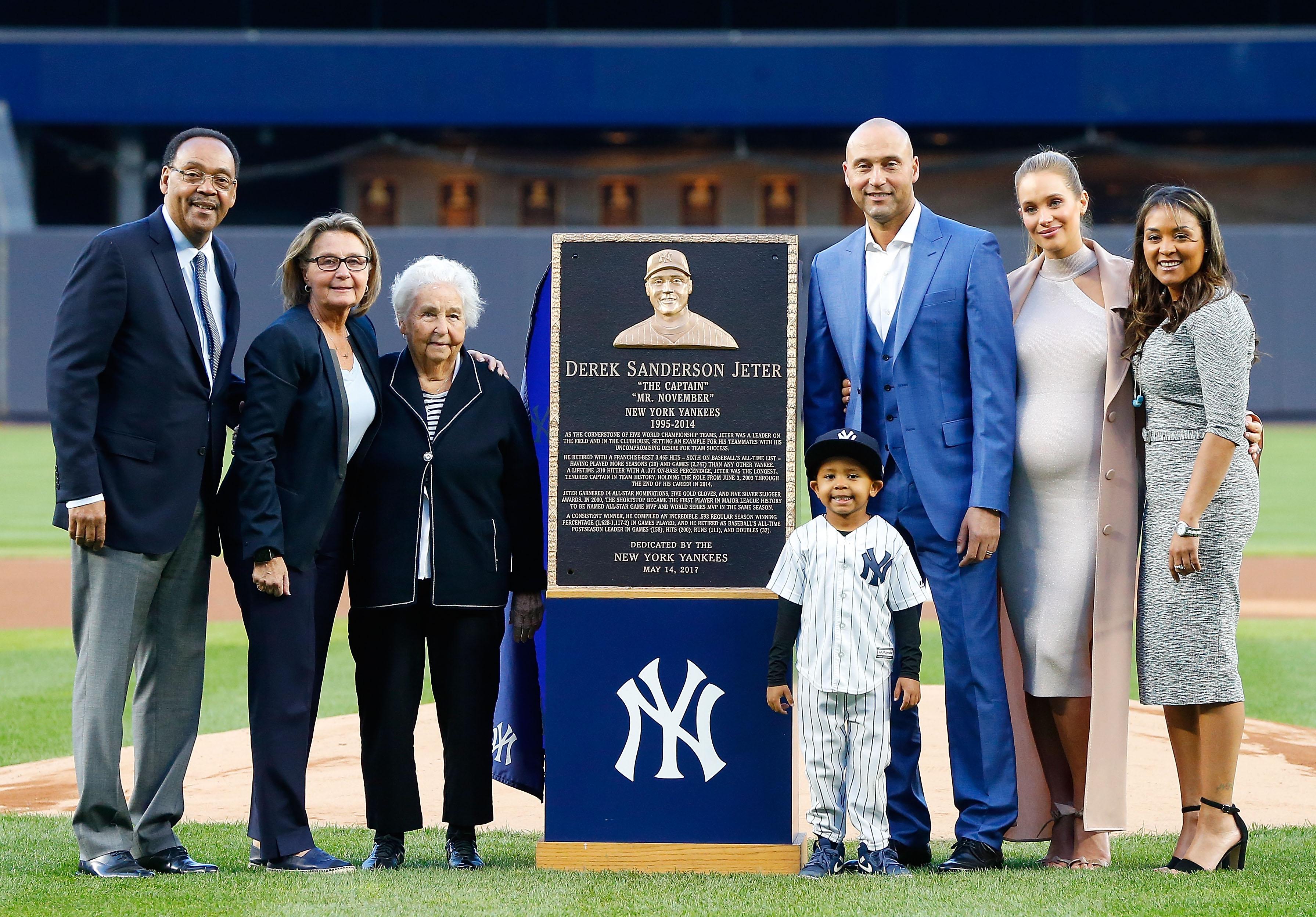 "I always idolized my dad, so I loved baseball too, but I spend my summers with my grandparents in West Milford, N.J. and I always rooted for the Yankees … Once or twice a year, when the Yankees came to Detroit, we would make the two-and-a-half-hour drive to Tiger Stadium. On one of those trips, my father recalled that I promised him that I would play in that ballpark someday," he explained.
Article continues below advertisement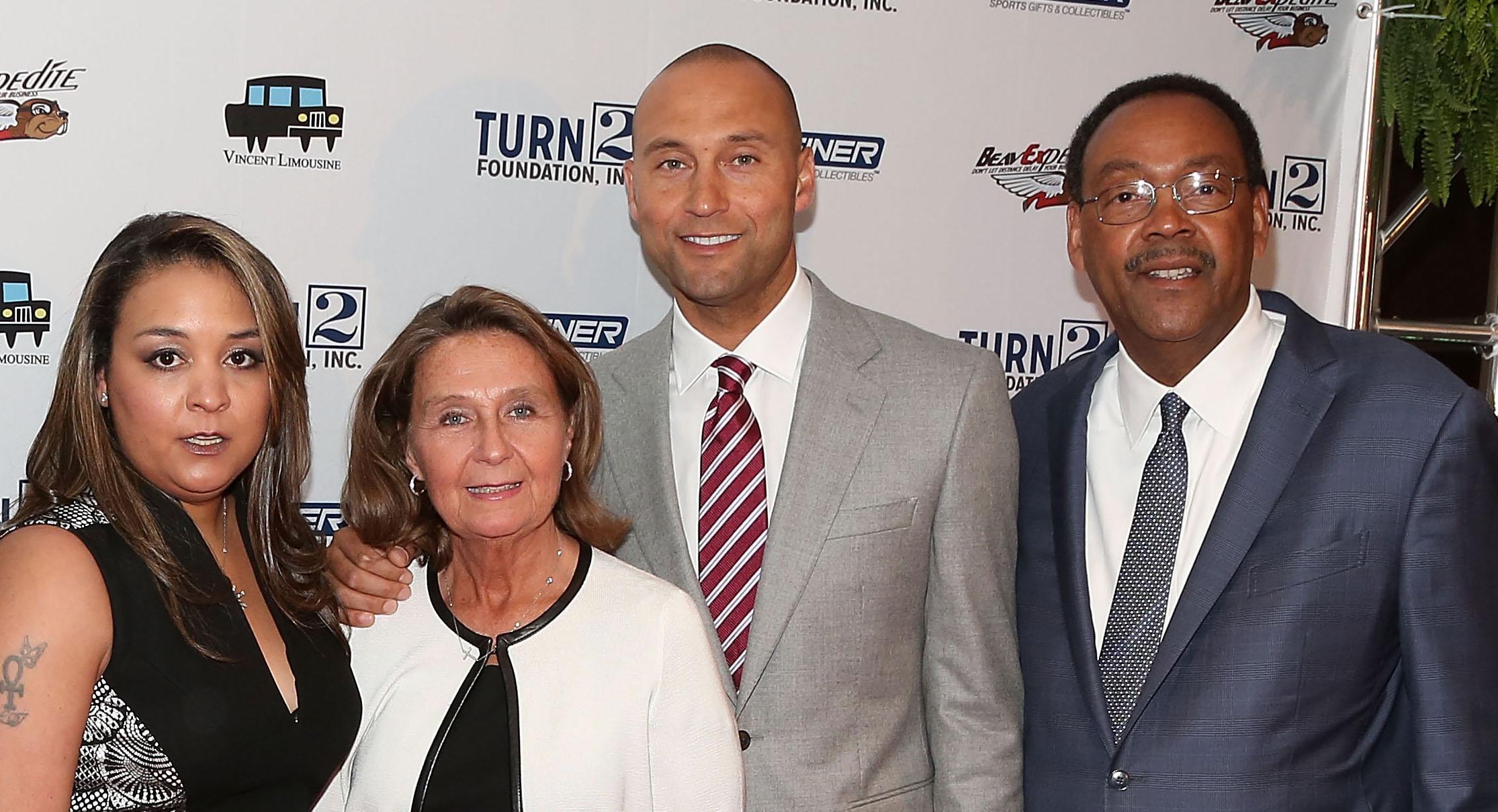 It wasn't just Derek and his father who got in on the love for baseball. Sharlee Jeter also had a passion for the game and was a softball star at Kalamazoo Central High. "She was part of a ritual that Don Zomer, Derek's baseball coach at Central, witnessed on nightly walks, finding the entire Jeter family after practice, working on technique,'' the Westchester Journal News reported. "'Some people go to the movies for fun,' Sharlee says. 'We went to the field. It was part of being close.'"
Article continues below advertisement
Dorothy Jeter reminded her children to never give up.
Derek told ESPN that growing up with parents like Charles and Dorothy was like growing up with the Cosby family. "My upbringing was like The Cosby Show. We had fun, always did a lot of things together. My parents were involved in everything my sister and I did," he told ESPN.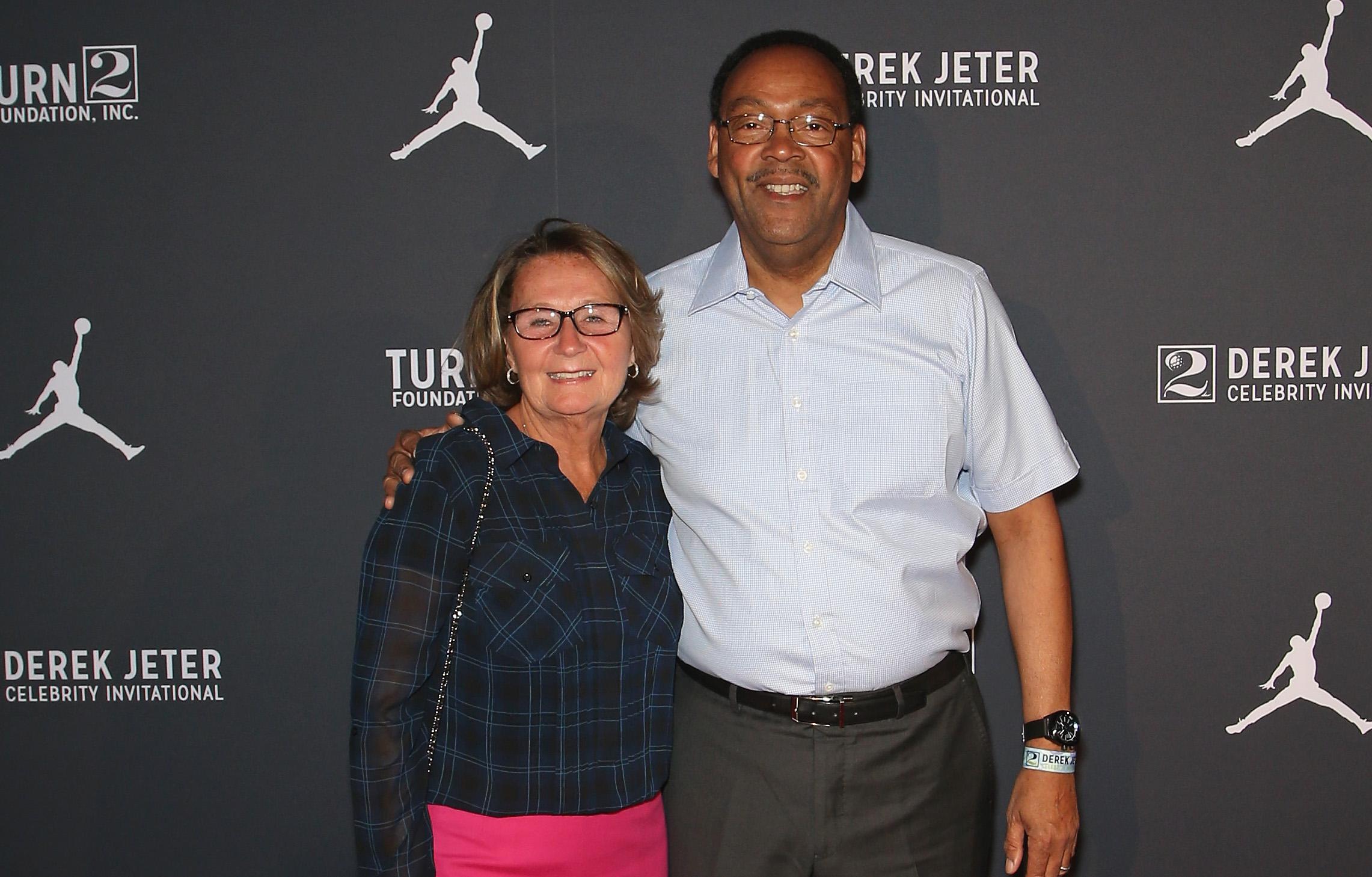 Article continues below advertisement
This included school work, curfew, plans with friends, and goals for the future. ESPN explained, "Before every school year Charles and Dorothy Jeter required Derek and his younger sister Sharlee to sign a handwritten contract that spelled out things such as their study habits, expected grades, early curfew times and rules regarding drugs and alcohol use (none)."
"Derek remembered: 'We weren't allowed to use the word can't — 'I can't do this, can't do that.' My mom would say, 'What? No.' She's always positive.'"
Article continues below advertisement
ESPN's 'The Captain' documentary reveals more about Derek's early life.
Derek and his sister were raised by one Black parent and one white parent, which in many ways shaped not just the way they grew up, but also how Derek was perceived on the baseball field. ESPN's The Captain documentary brings in both of his parents to discuss how race impacted their children -- and themselves.
Series director and producer Randy Wilkins said including more about Derek's upbringing was part of his vision for the documentary, telling USA Today Sports that details of Charles and Dorothy raising biracial children in the 1980s and '90s Midwest was "important to include immediately in his origin story."
The first episode of the seven-part documentary series features both of Derek's parents discussing these details on-camera.
The first episode of The Captain is available to watch on ESPN now.