Knicks Star Derrick Rose Proposed to His Girlfriend Alaina Anderson on MSG Court
New York Knicks point guard Derrick Rose and his baby mama Alaina Anderson are getting married! Here's what we know about Derrick's fiancée.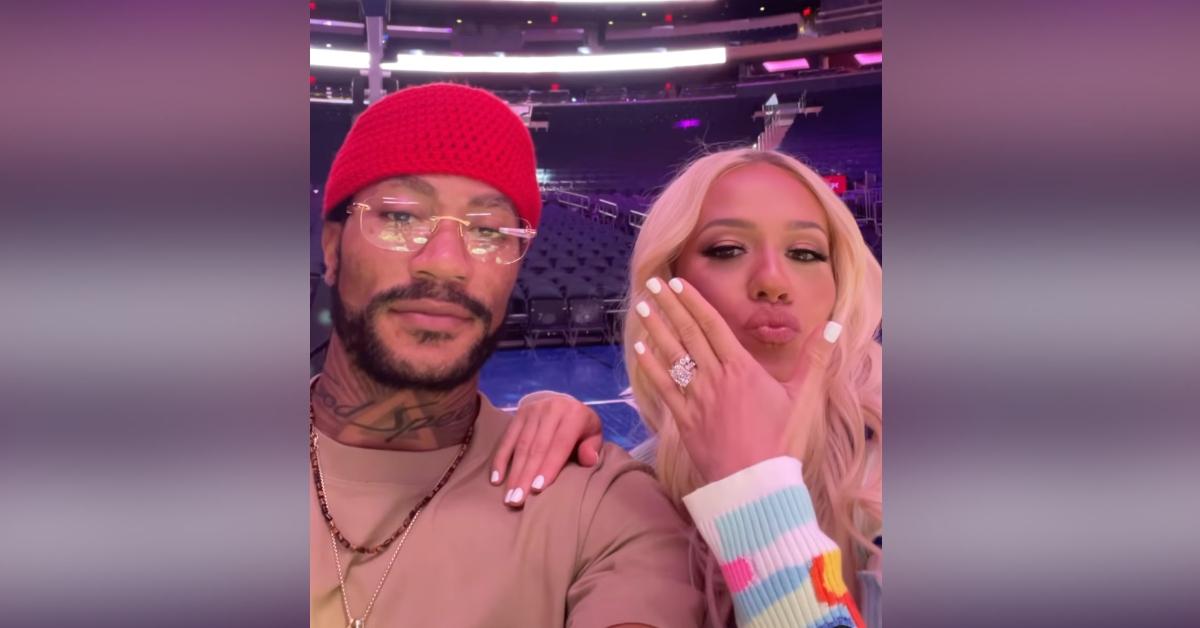 Congratulations are in order as a ring ceremony finally took place at Madison Square Garden!
But wait, it wasn't for the Knicks — it was for Derrick Rose and his now-fiancée, Alaina Anderson. On Tuesday evening, Oct. 12, 2021, the NBA point guard proposed to his longtime girlfriend on the Knicks court at Madison Square Garden.
Article continues below advertisement
The two announced their engagement on their Instagram accounts, showing off the massive rock on Alaina's finger and basking in the love and support of their friends, family, and supporters. After spending five years together, it was the perfect time for them to take the next step in the relationship.
For those who aren't familiar with Derrick Rose's fiancée Alaina, you're in luck because we have all you need to know about her right here.
Who is Alaina Anderson?
Alaina is an entrepreneur, model, and fitness influencer. She was born on Nov. 15, 1994, according to a birthday post on her Instagram account from 2020. The Netline reports Alaina was born in Chicago. She attended De La Salle High School and continued her education at the University of Illinois.
Article continues below advertisement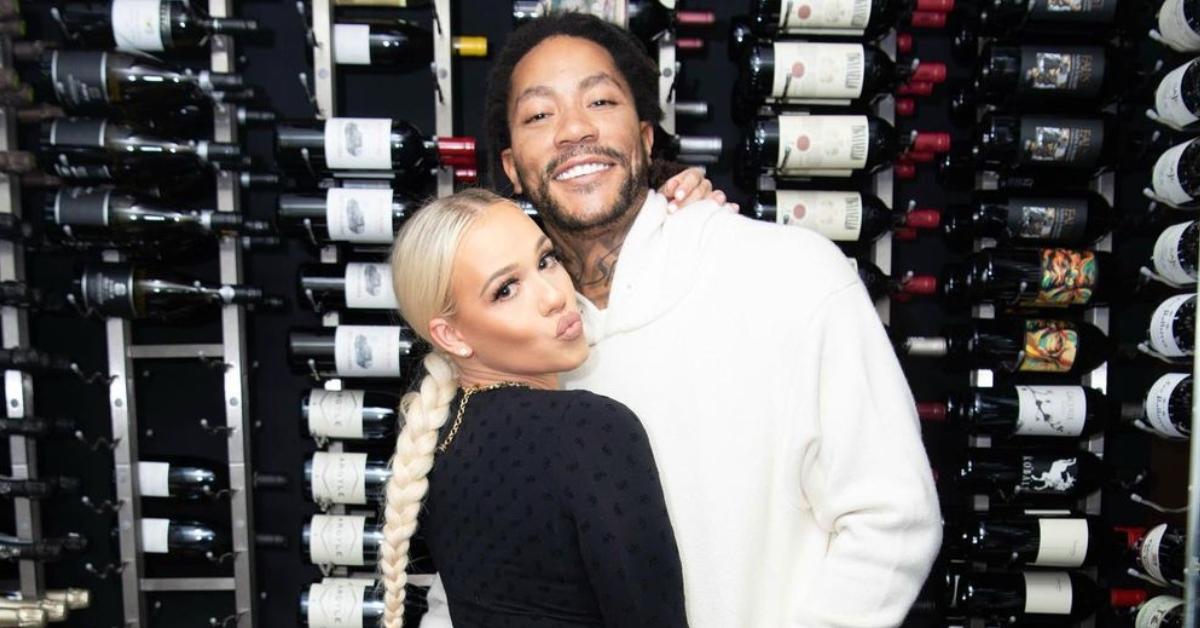 She is the founder and owner of the health and beauty shop KIC, aka Keep It Cute. The website offers women's athleisure wear and fitness equipment for purchase.
Article continues below advertisement
Derrick Rose and Alaina Anderson reportedly started dating in November 2016.
It's hard to say when they met, but reports suggest they connected in early 2016. In November 2016, the couple made things official with an adorable photo together shared on Alania's Instagram page.
After they'd been dating for a few years, rumors circulated that the two secretly wed in 2018. Terez Owens claimed Derrick Rose's sabbatical was to marry his sweetheart Alaina. These claims appear to now be now proven false, as the two officially confirmed their engagement.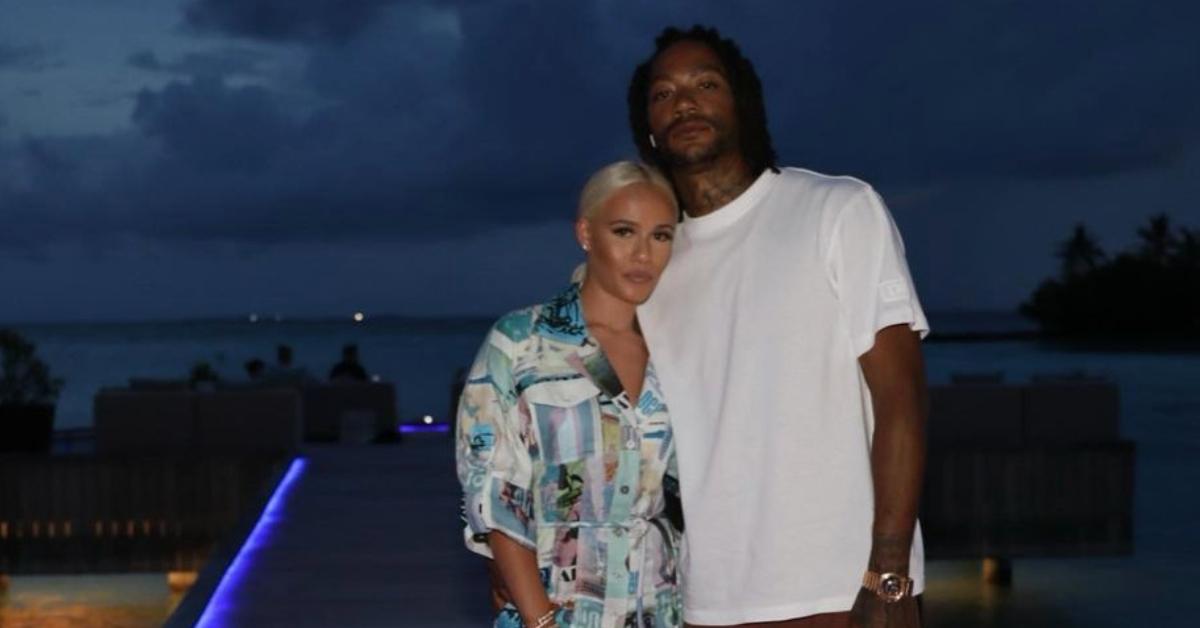 Article continues below advertisement
Fans have also known Alaina Anderson as Derrick Rose's baby mama, as the couple have two children together.
Derrick Rose and Alaina Anderson are parents to two beautiful children — a daughter named Layla Malibu Rose and a son named London Marley Rose. Alaina is also the stepmother to Derrick's son Derrick Rose Jr. (PJ Rose) from his previous relationship with Mieka Reese.
Each child has their own Instagram account (managed by their parents) packed with adorable, family-filled shots.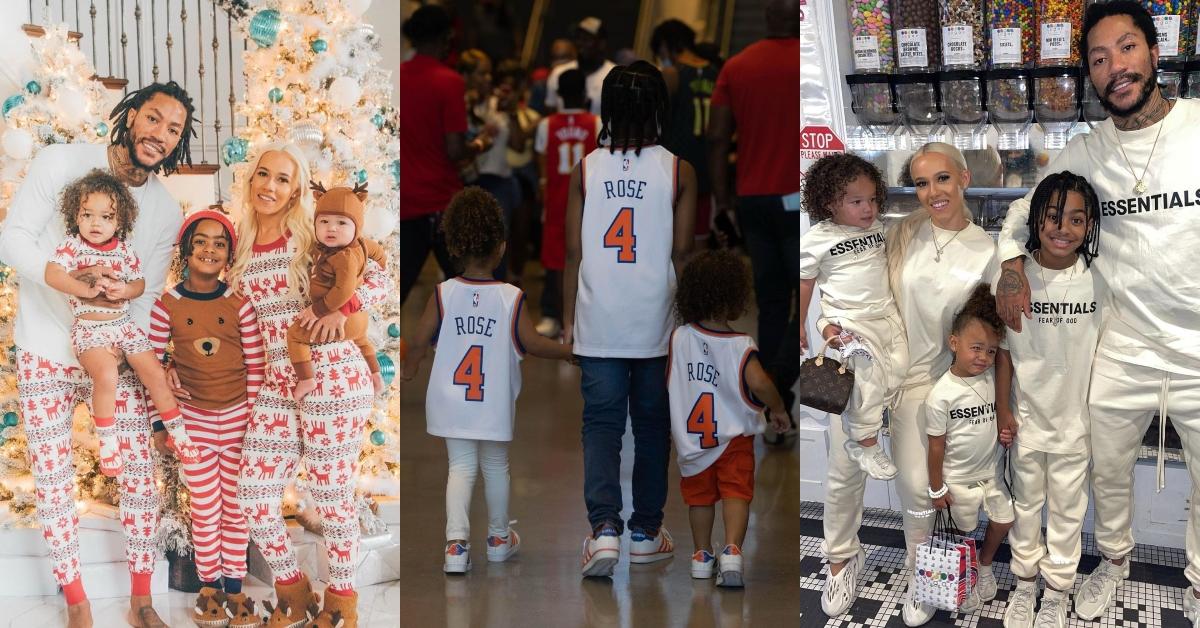 Article continues below advertisement
After he popped the question, Derrick Rose wrote a poem for Alaina Anderson.
For someone who chooses to stay private about his relationship on social media, Derrick Rose aired it all out the night he and Alaina got engaged. In his Instagram post, wrote a poem in the caption and dedicated it to his love, Alaina.
Article continues below advertisement
"To My Ace / I didn't know things were going to go this way. Even from the jump, I didn't know I was texting Big Jay. / I didn't know how you were going to perceive me. But this entire time, I was hoping that you would believe me," Derrick writes.
He continues by detailing the start of their relationship, saying, "Believe the words that I will have your back and love [you] forever. When I FIRST saw you, I told Ryan that we were gon be together. / It took both of us a while to let down our guards. That's only [because] both of our hearts were scarred."
Article continues below advertisement
To conclude his heartfelt admission, Derrick declares, "We are two peas in a pod [because] we are truly MISUNDERSTOOD. We got our heart and swag from this place called ENGLEWOOD. / I will always love you [because] you go above and beyond. We built a beautiful family and a unbreakable bond. Thank you, Queen."
Once again, congratulations to Derrick Rose and the future Mrs. Alaina Rose! We wish them nothing but the best in the future.