NBA Legend Michael Jordan Is the Proud Father of Five Children From Two Marriages
How many children does Michael Jordan have? The NBA legend has jumped the broom twice, and fans are interested to learn about his kids.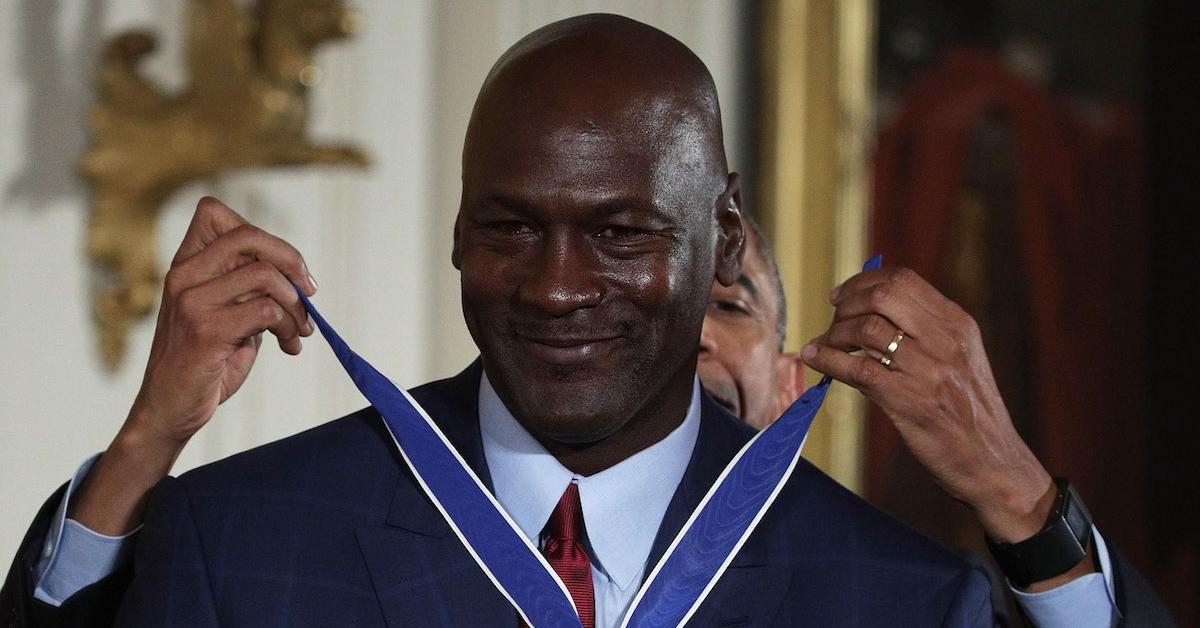 The legacy that NBA legend and icon Michael Jordan has built is one that's unmatched. Not only did Michael win six NBA championships with the Chicago Bulls, but he also has six NBA Final MVP awards — the most for any basketball player in history. In other words, MJ is the G.O.A.T.!
Article continues below advertisement
Michael has been married twice. Some of his children have made headlines over the years, including his son, Jeffrey Michael Jordan, which has caused fans to have a growing interest in the NBA legend's family life. For starters, how many children does Michael Jordan have? Keep reading to get your answer.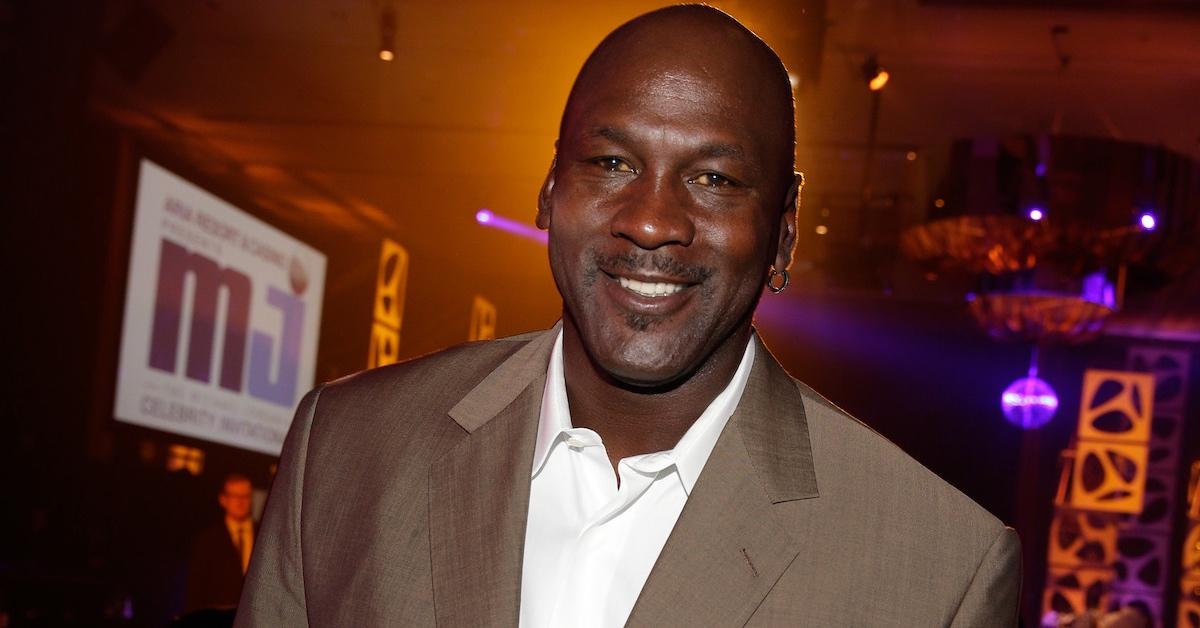 Article continues below advertisement
Michael Jordan is a father of five children — three from his first marriage and two from his present union.
It's easy to believe that greatness is passed down to each generation, especially when Michael Jordan is the parent in question. And it appears that Michael's children are living up to his legacy in their own ways.
According to Marie Claire, Michael welcomed three children (Jeffrey, Marcus, and Jasmine) with his ex-wife Juanita Vanoy, throughout their 17-year marriage.
Jeffrey Michael Jordan is the oldest of Michael and Juanita's children and was born on Nov. 18, 1988. The 32-year-old currently works at Nike, leading the Jordan Brand digital innovation team, per Forbes. The former University of Illinois basketball star also founded the Jordan Avakian Group — with his friend Sevan Avakian — which focuses on collaborating with, investing in, and consulting for start-up companies in the sports and entertainment space.
Article continues below advertisement
Marcus James Jordan was born on Dec. 24, 1990. Like his older brother, he also played college ball at the University of Central Florida. The 30-year-old has since moved on to create his own company, Trophy Room, an online boutique that sells Jordan fashions.
Article continues below advertisement
Jasmine Mickael Jordan, the youngest of the trio, was born on Dec. 7, 1992. She studied sports management at Syracuse University and has been working for the Jordan Brand with her brother Marcus.
Article continues below advertisement
Jeffrey Jordan has been accused of assaulting hospital staff in Scottsdale, AZ.
Per TMZ, Jeffrey Jordan has landed himself in hot water. The outlet shares that Jeffrey was reported for aggravated assault against a healthcare professional while being treated at a hospital. The 32-year-old has since been released and has not yet been arrested or charged with a crime.
Article continues below advertisement
The incident reportedly started at a Casa Amigas bar in Scottsdale, AZ. Authorities share that Jeffrey "fell and hit his head" and became aggressive with security that stepped in to help him leave the bar to receive medical treatment.
The police responded to the call and ruled the incident "medical in nature" after interviewing witnesses. Jeffrey was then taken to the hospital via an ambulance. However, things took a turn once Jeffrey arrived at the hospital.
Article continues below advertisement
Jeffrey was accused of assaulting members of the hospital staff who were attempting to treat his injury. Sources said that Jeffrey seemed "confused and disoriented following the fall."
Police told TMZ that "relevant reports will be sent to the Maricopa County Prosecutors Office," which will be reviewed to see if "charges are warranted."
Since Jeffrey's arrest, he has remained tight-lipped about the incident on social media. But, we're hopeful that all parties will be able to handle the situation as seamlessly as possible.