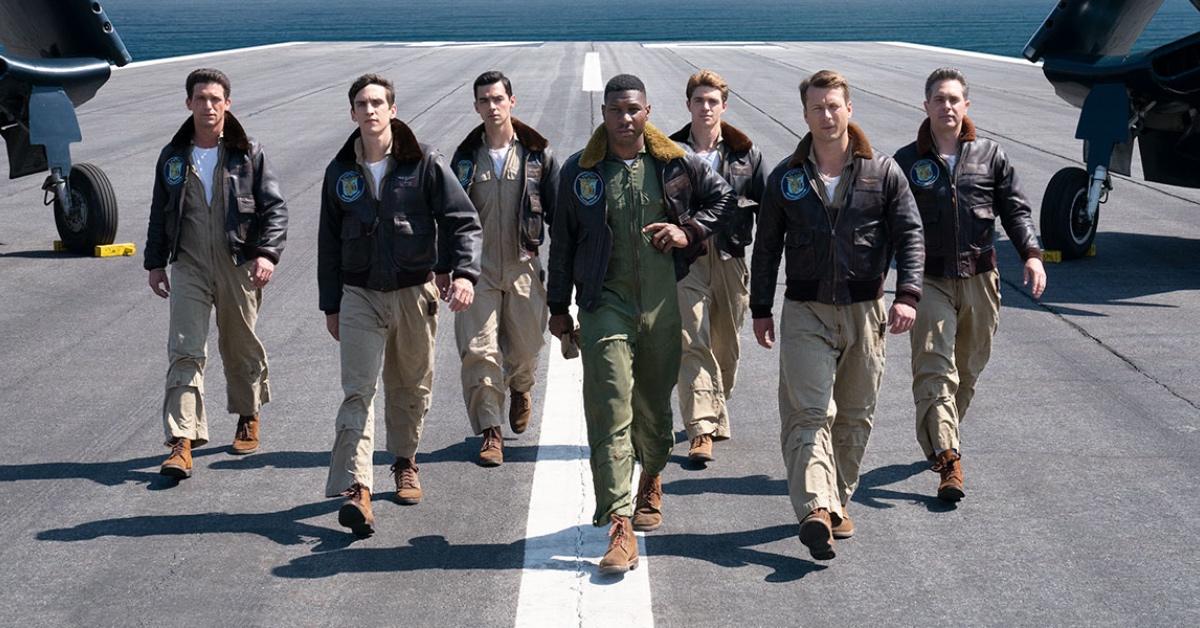 The Movie 'Devotion' Tackles the True Story of Ensign Jesse L. Brown
If you couldn't get enough of fighter pilots in Top Gun: Maverick, you might want to check out Devotion, which was released theatrically on Nov. 23, 2022. The film stars Jonathan Majors as Jesse L. Brown and Glen Powell (who was, ironically, in Top Gun: Maverick) as Thomas J. Hudner Jr., two U.S. Navy wingmen during the Korean War.
Article continues below advertisement
With a cast full of big names and a solid plot, many fans are curious if Devotion is based on a true story. Keep reading for what you need to know about the historical background of the film.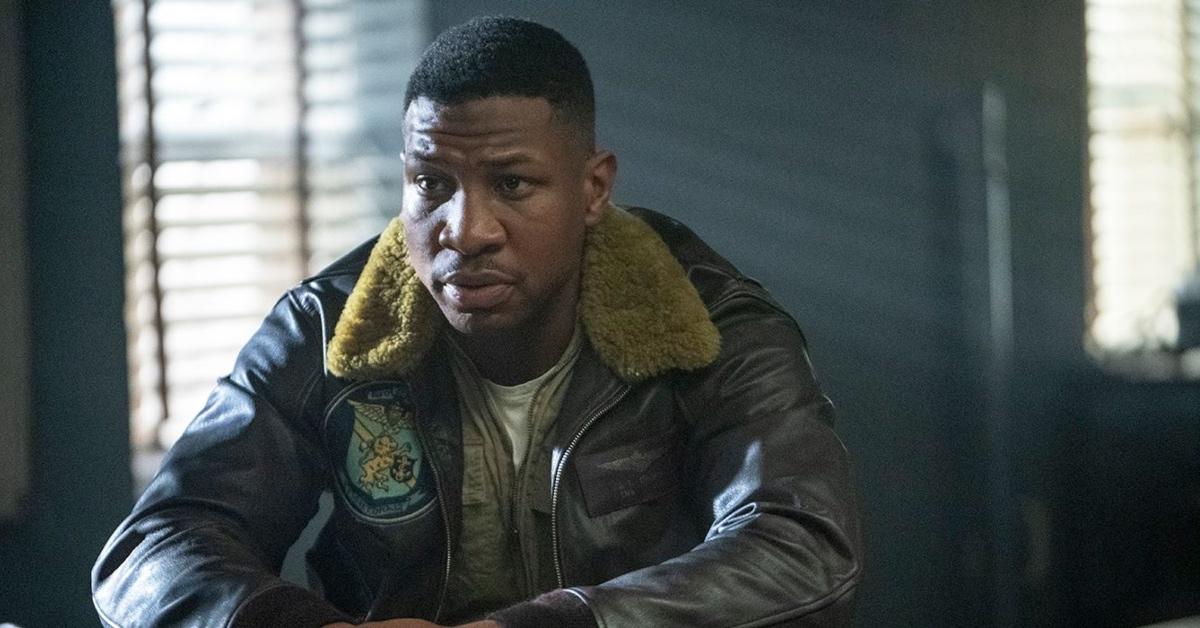 Article continues below advertisement
Is the movie 'Devotion' based on a true story?
If you want to get technical, Devotion is based on a book, which is based on a true story. The movie Devotion is based on the 2014 book Devotion: An Epic Story of Heroism, Friendship, and Sacrifice by Adam Makos, which details the friendship between Jesse and Thomas during the Korean War.
Jesse Brown is a real historical figure and the first African American aviator to complete the U.S. Navy's flight training program. For his efforts during the Korean War, he was awarded the Distinguished Flying Cross, the Purple Heart medal, and the Air Medal.
Born in Hattiesburg, Miss., Jesse was a salutatorian in his racially segregated high school and graduated from Ohio State University. In 1946, he enlisted in the Navy and was admitted to the aviation program.
Article continues below advertisement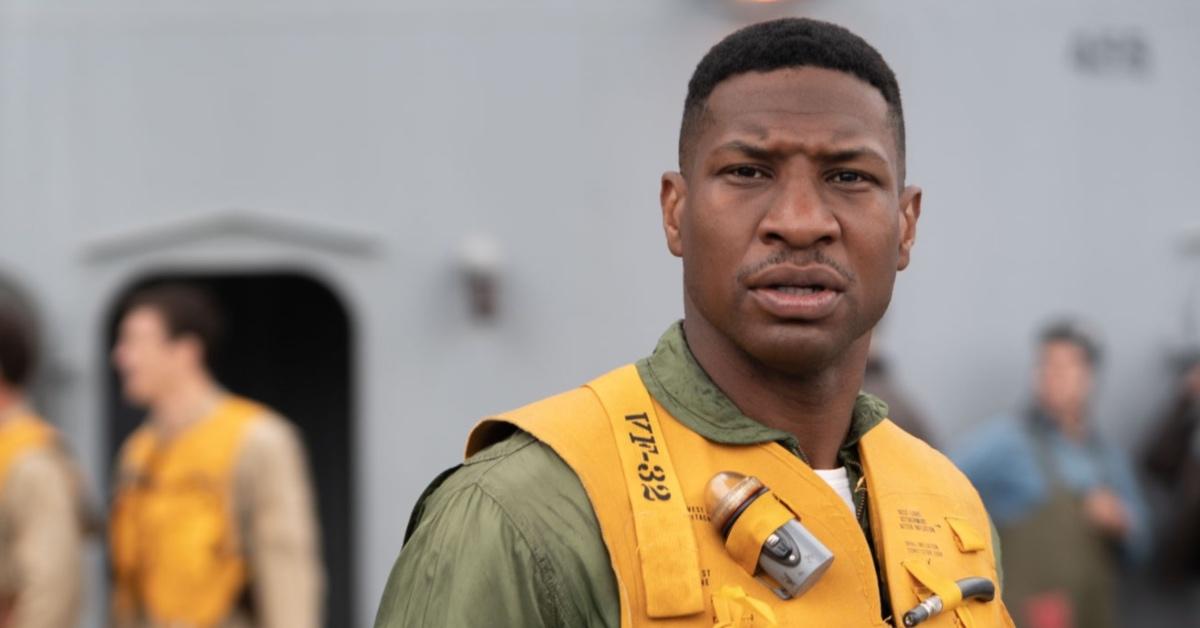 Although the relationship between Jesse and Thomas is often described as friendship, in an interview with Vanity Fair, actor Jonathan Majors discusses how the film aimed to stay away from white-savior narrative stereotypes with which Jesse and Thomas's friendship could be depicted.
Article continues below advertisement
"There's no white savior, we were adamant about that. These men didn't like each other; they were forced together by fate. The thing that these two men had inside of them that connected them was that idea of devotion," Jonathan says.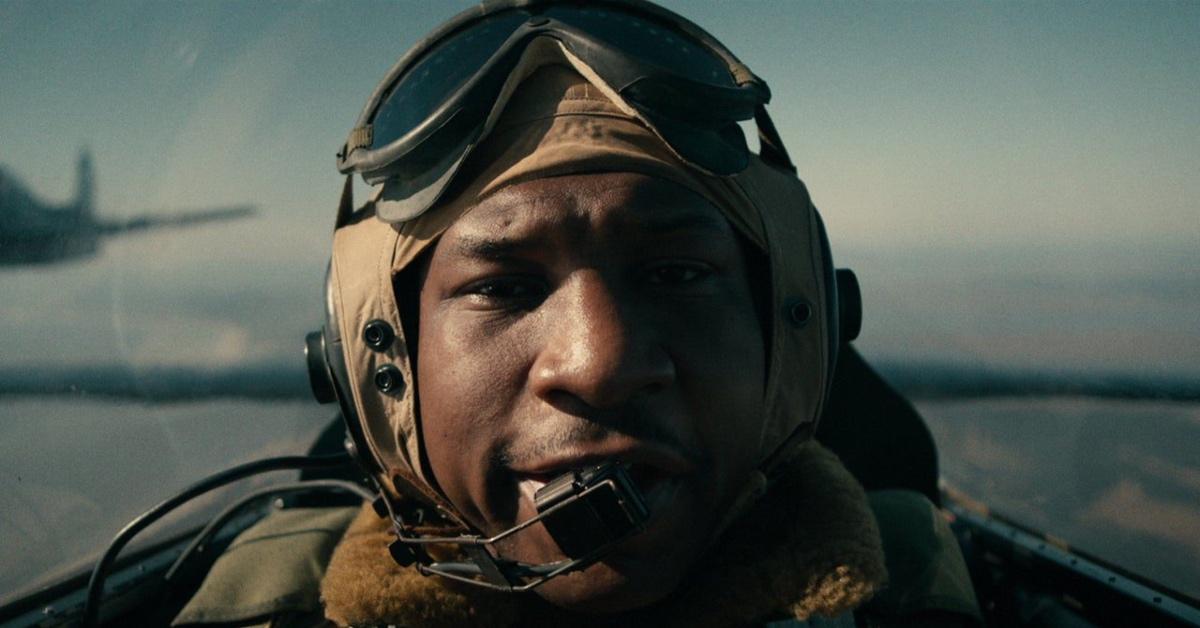 Article continues below advertisement
"[Tom and Jesse's] story has become legend among military historians," the The Herald News notes. On Dec. 4, 1950, while fighting in the Battle of Chosin Reservoir, Jesse's plane was shot down by Chinese infantry, and he crashed into the side of a mountain. His leg became pinned under the aircraft, but he was able to wave for help. Tom saw Jesse wave and deliberately crashed his plane nearby in a rescue attempt.
Sadly, despite trying to use snow to put out the fire from Jesse's plane crash, Tom stayed with Jesse as he lost consciousness and eventually passed away from his injuries. Tom was rescued and awarded the Medal of Honor for his efforts.
To see this epic story play out onscreen, Devotion is now in theaters.