The Wild Story of a Mother-Daughter Killing Duo Is Explored in a New 20/20 Special
Diane Staudte and her daughter Rachel confessed to poisoning their family. Now Diane is speaking out in a 20/20 special. Here's what we know.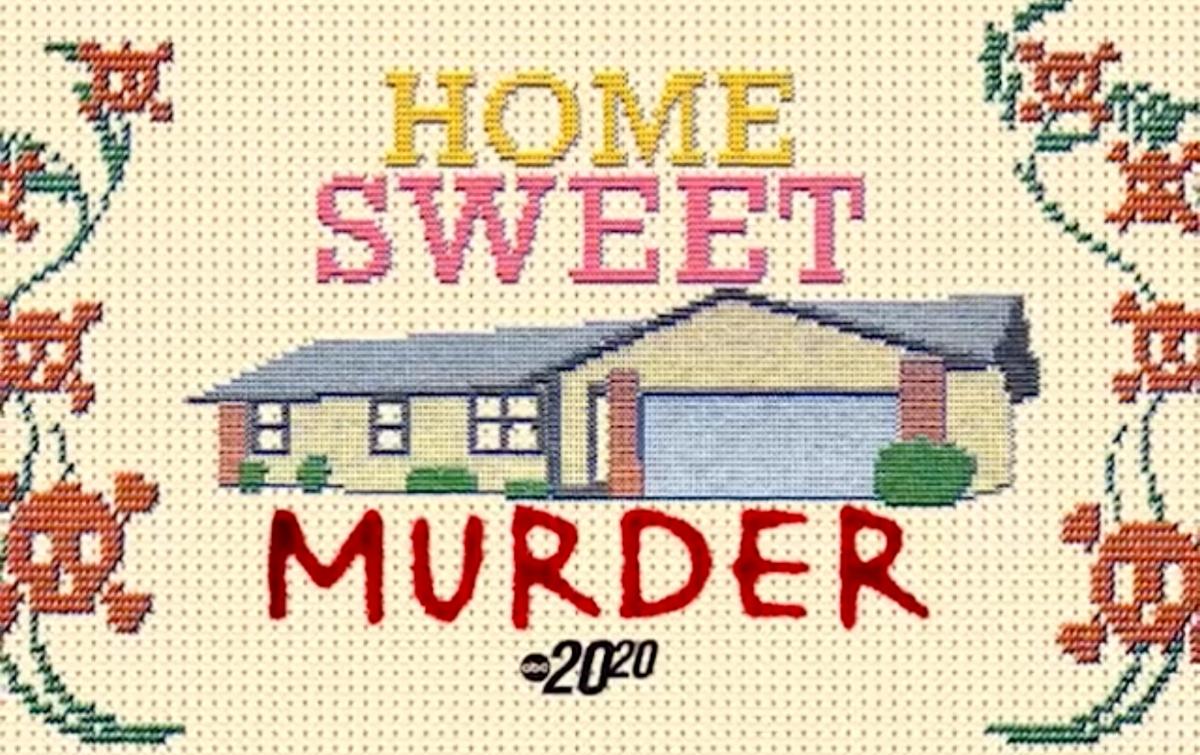 In 2012, over a five-month period in Springfield, Mo., Diane Staudte, along with her daughter Rachel, systematically poisoned members of her own family using antifreeze. First, they killed Mark Staudte, Diane's husband and Rachel's father. Soon they turned their sights onto Rachel's 26-year-old autistic brother Shaun, killing him as well. The attempt to murder Rachel's sister Sarah Staudte (then 24) didn't work as planned, but it left her with physical and neurological damage. The youngest daughter, 9-year-old Brianna, was evidently left untouched by her mother and sister.
Article continues below advertisement
After an anonymous tip from her pastor led the police to Diane, both she and Rachel shockingly confessed what they did. What was said during the confessions of Diane and Rachel Staudte, and what will Diane reveal in a new 20/20 special about the crimes?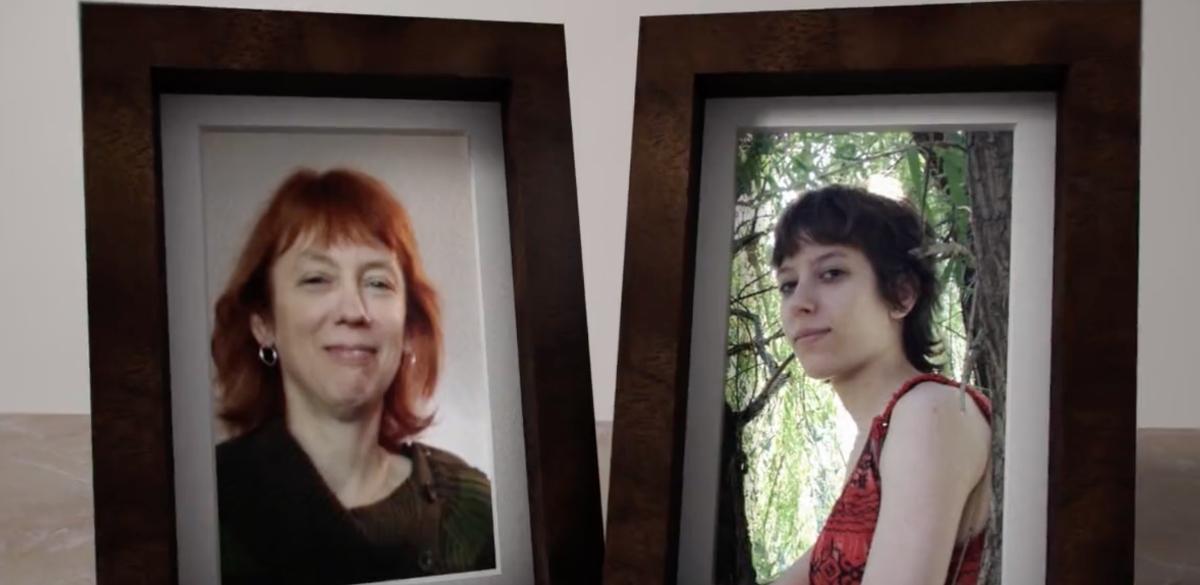 Article continues below advertisement
What did Diane Staudte say in her confession?
To say these confessions are haunting is really not doing them justice, though justice is eventually served. Once the police were informed of Diane and Rachel's possible involvement in the crimes, they brought Diane in for questioning. True crime YouTube channel That Chapter included Diane's confession in their episode about the case.
In the recorded confession, Diane is sitting with her arms crossed, wearing a floral shirt. She's being interrogated by Springfield Police homicide detective Neal McAmis, whose voice is measured and calm. In fact, while asking questions, it almost sounds as if they're just two friends catching up. The first thing Det. McAmis asks about is Diane's marriage to Mark. "It was not what you'd call a good marriage," she told him. Diane further stated that friends told her she should kick Mark out.
Article continues below advertisement
According to Diane, she was afraid that if she asked Mark to leave, he would kill himself. Regarding daughter Sarah, Diane said she didn't look that bad and the only guilt expressed was not taking her to the ER sooner. Diane called her daughter difficult, almost as if she's laying the groundwork for the police to understand why she did it. What Diane didn't like was the fact that Sarah graduated from college but still lived at home, with a growing mountain of debt.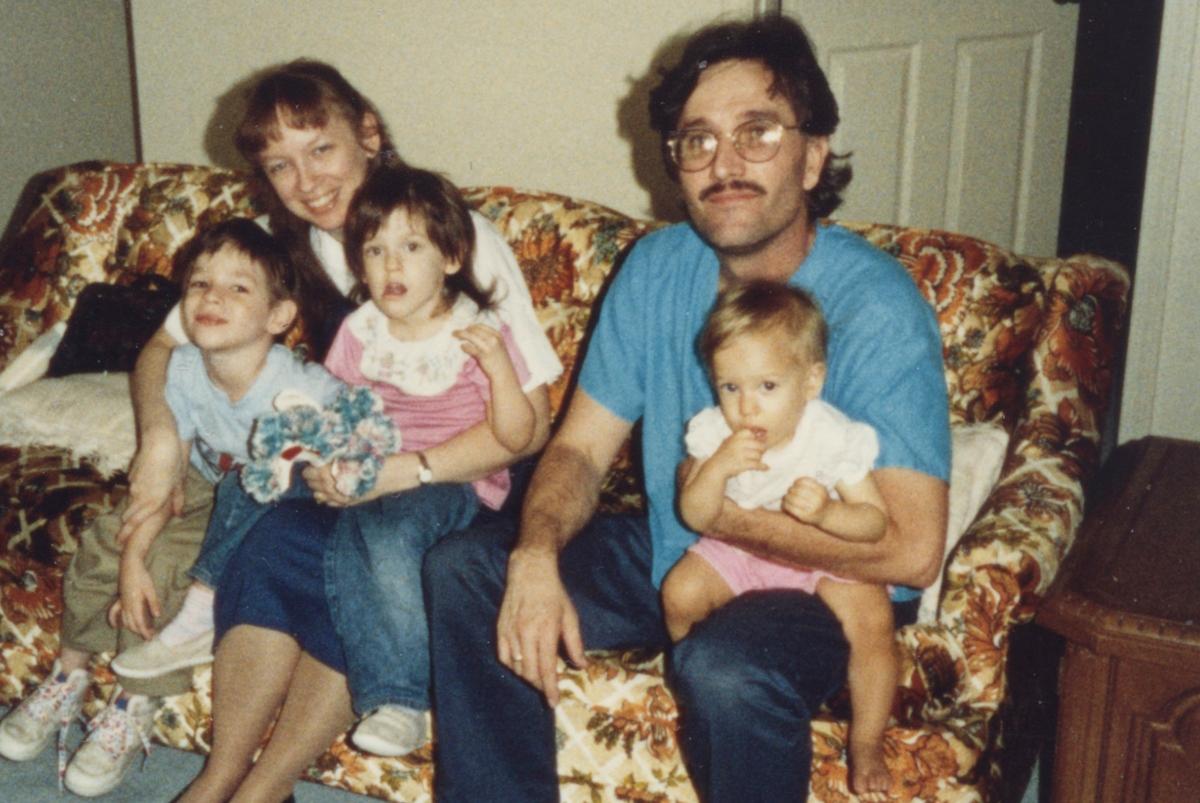 Article continues below advertisement
In Diane's words, "after a while you get tired of doing everything for your kids." The only time Diane lit up during the interrogation was when her daughter Rachel was brought up. She spoke about her in such an intense way that Det. McAmis asked Diane if Rachel was involved in the murders. "Rachel wouldn't hurt a fly," she told him.
Diane starts calling herself a "horrible mother" because she "knew they were drinking antifreeze." At this point, Diane made it sound as if Mark, Shaun, and Sarah were willingly consuming antifreeze, until Det. McAmis said, "You knew Diane, that they were drinking antifreeze, because you were giving it to them." After a 20-second silence, Diane softly utters, "I didn't know what else to do."
Article continues below advertisement
At this point, the details come tumbling out of Diane. She reveals to Det. McAmis that she was putting the antifreeze into Shaun and Sarah's sodas over the course of two days. When questioned about Mark, Diane's knee-jerk response was that she didn't do it, but eventually admits to poisoning him as well. Why did she do it? Because she didn't like her children. Shaun and Sarah would argue often and "trash the house." Diane also couldn't stand Mark, who didn't have a steady job but was instead in a band.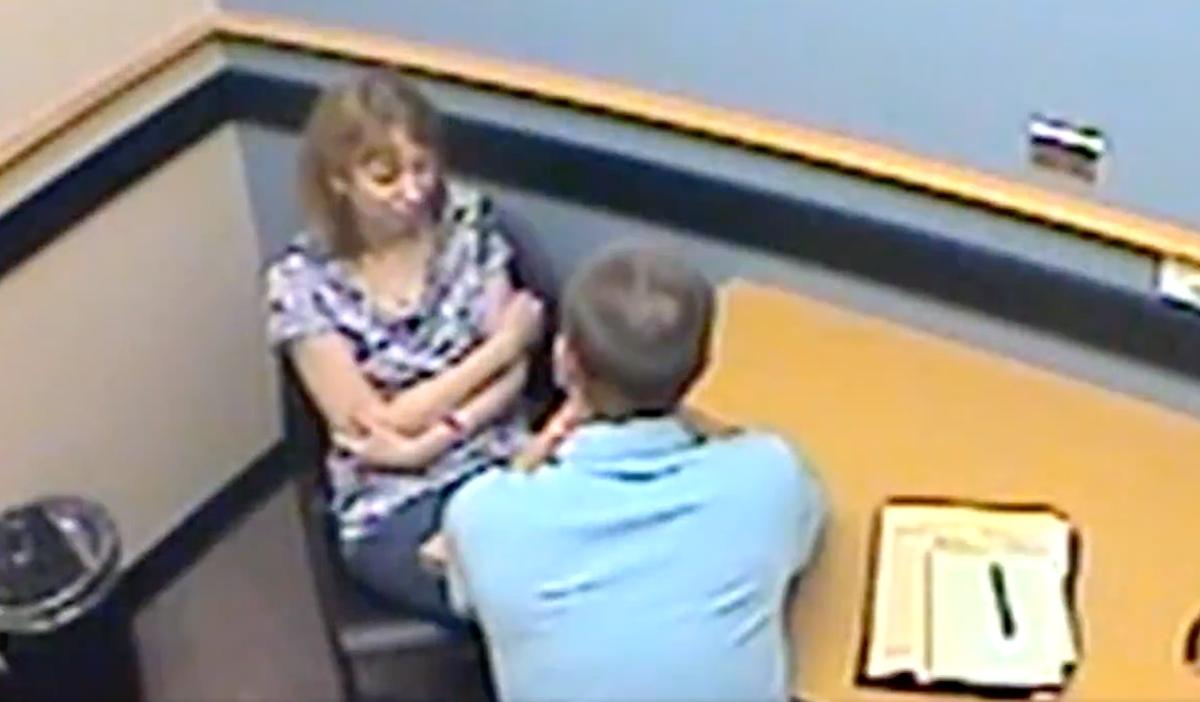 Article continues below advertisement
In the final moments of Diane's confession, she says she regrets doing what she did. "I've screwed up everybody. I've screwed up my whole family." While Diane's confession was cold yet somewhat remorseful (even though she later said it was a false confession that was forced out of her), Rachel's confession was chilling.
Rachel Staudte's confession was cold.
While Diane was being questioned by authorities, detectives were searching the Staudte's home. There, they found Rachel's diary hidden in her closet. People reported that a June 2011 entry (a year before Mark's death) stated, "It's sad when I realized how my father will pass on in the next two months...Shaun, my brother will move on shortly after. It will be tough getting used to the changes," the entry read, "but everything will work out."
Article continues below advertisement
Rachel apparently agreed to help poison her father, but had some reservations about killing Sarah and Shaun. She told Det. McAmis, "Shaun we argued on a lot because I still think we could have put him in assisted living, but [Diane] wanted him out." Rachel further said, "Sarah was equally unneeded. We could have found some place else for her. [Diane] was very adamant that Sarah was just a burden."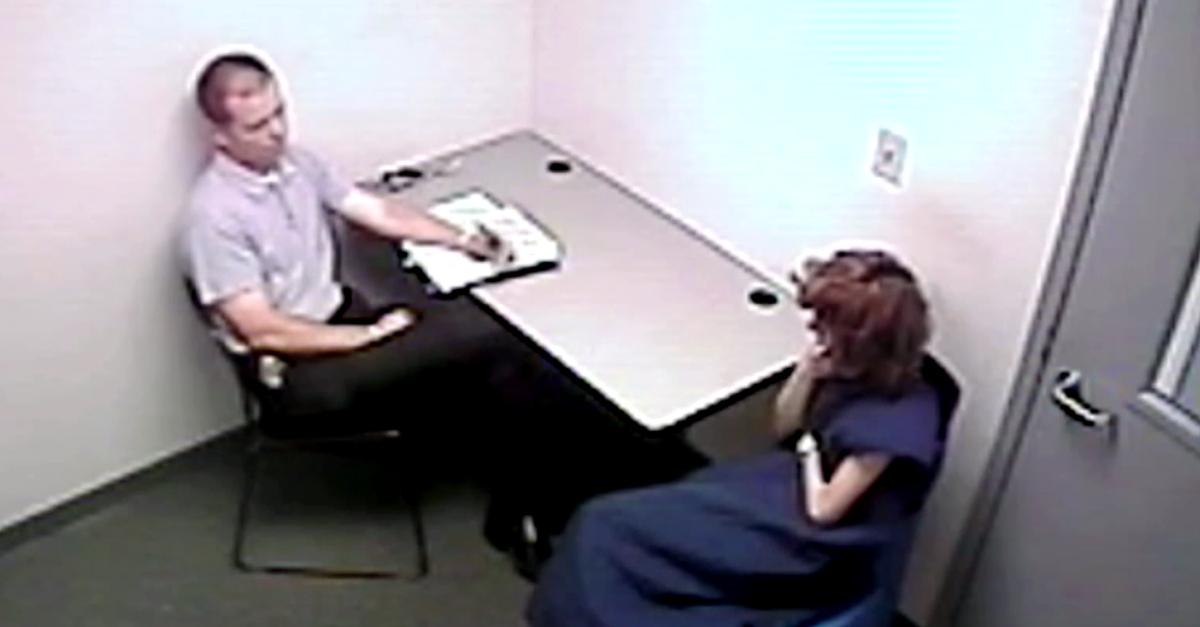 Article continues below advertisement
Perhaps the most shocking revelation is the reason why Diane and Rachel brought Sarah to the hospital. "I didn't want another one to die in the house," she told McAmis, "because houses are nasty after somebody's died in it." Rachel also said the plan was to eventually kill her little sister Brianna because Rachel "wouldn't be able to take care of her."
Rachel and Diane were charged with two counts of first-degree murder and one count of assault. Diane is serving a life sentence without parole for first-degree murder and first-degree assault after entering an Alford plea, which "acknowledges that prosecutors had enough evidence to convict her without admitting guilt."
In March 2015, Rachel plead guilty to second-degree murder in exchange for testifying against Diane if she ever went to trial. Rachel was sentenced to two life prison terms plus 20 years, but will be eligible for parole after 42 years
Article continues below advertisement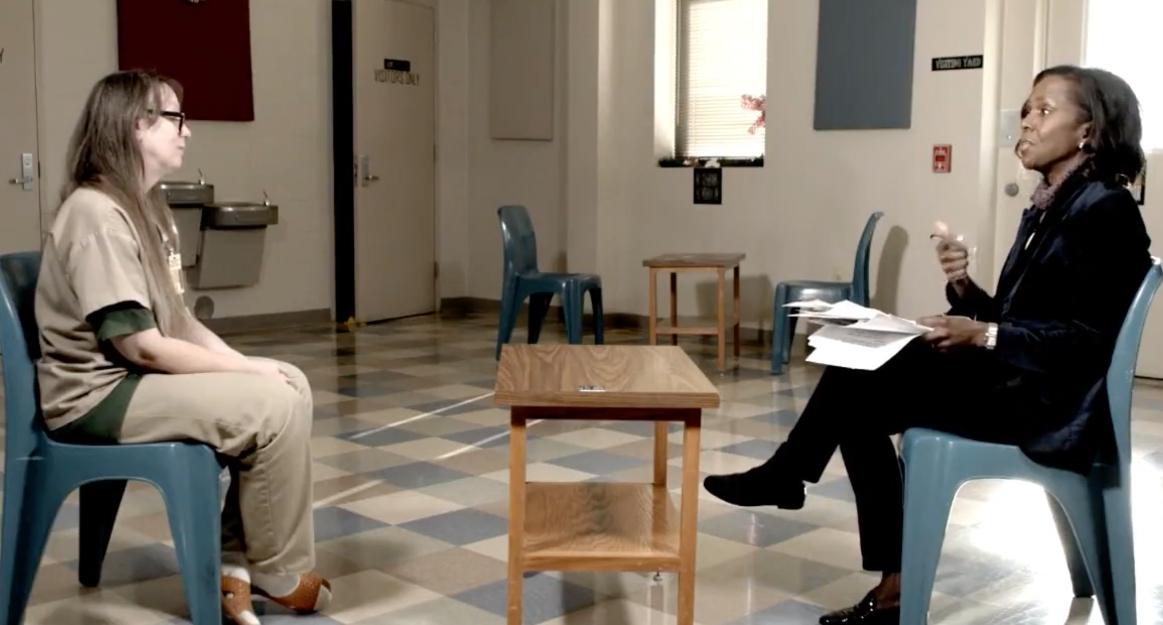 In the 20/20 special featuring Diane's first interview since being sentenced, she doesn't seem to have a sense of accountability. Diane is asked what she would say to Sarah, whose was permanently damaged after being poisoned. "I'm sorry for what she went through," Diane says.
Notice how she says "for what she went through" and not "for what I did." Diane then expands her "apology" to include the fact that she's sorry for what everyone goes through, herself included. It's a mess. Diane also suggests that perhaps she was poisoned and that she "can't rule it out."
20/20's Home Sweet Murder airs on Friday, Feb. 25 at 9 p.m. EST on ABC and is available to stream on Hulu the following day.