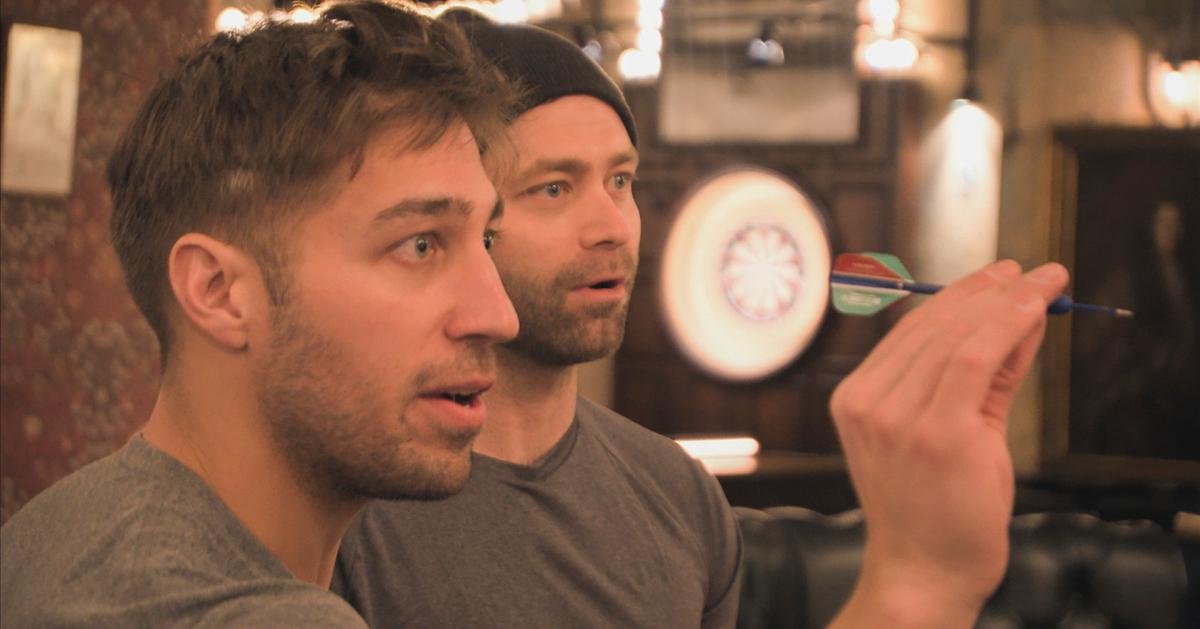 Ryan Ferguson, Who Was Wrongfully Convicted of Murder, Is Competing on 'The Amazing Race' Season 33
Two decades before Ryan Ferguson competed on Season 33 of The Amazing Race, he was arrested at the age of 17 for the murder of a man he had never met before. One of his best friends turned on him, and gave damning (false) testimony that implicated the then-high schooler in a murder.
Article continues below advertisement
Ferguson spent years locked up and doing everything he could to try to prove his innocence. After almost a decade behind bars, Ryan finally got the freedom that he had sought for so long.
In the years that followed his exoneration, Ferguson worked closely with the Innocence Project to help others who were in similar situations. He was also the subject of the 2015 documentary Dream/Killer, which was released on Netflix in 2019.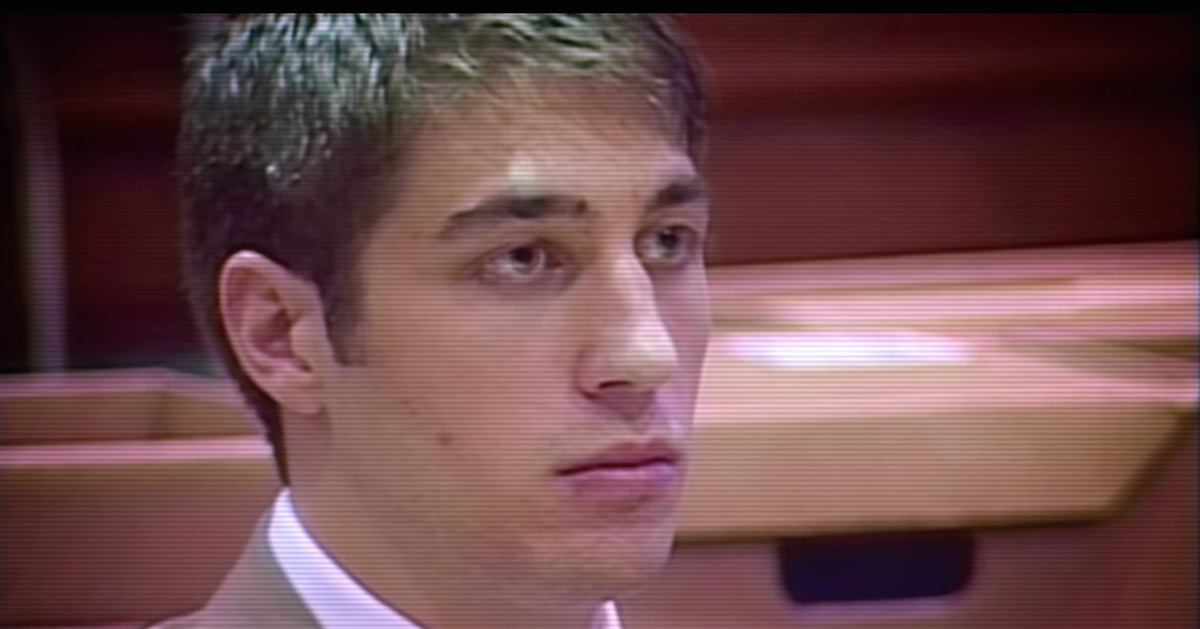 Article continues below advertisement
While much of Ferguson's post-prison life has revolved around helping others and spreading awareness about false imprisonments, the now-37-year-old is fulfilling another bucket-list item by competing on The Amazing Race with his friend, Dusty Harris. Ferguson used to watch the show when he was in prison and, now, he's one of the stars.
Read on to find out more about Ferguson's time behind bars, and to learn what he's been doing since his release.
What was Ryan Ferguson accused of doing?
Ferguson's decade of hell began on Nov. 1, 2001 when sports editor Kent Heitholt was murdered in the parking lot outside of The Columbia Tribune.
Just a few minutes before he was beaten to death outside of his vehicle, Heitholt spoke with a co-worker in the parking lot. He was ambushed shortly after that discussion ended.
Article continues below advertisement
Shawna Ornt, who worked as a janitor for the building, had seen two figures standing near Heitholt's car when she went outside to take a cigarette break. She got her supervisor, and they both noted that two men who appeared to be college-aged were by the car.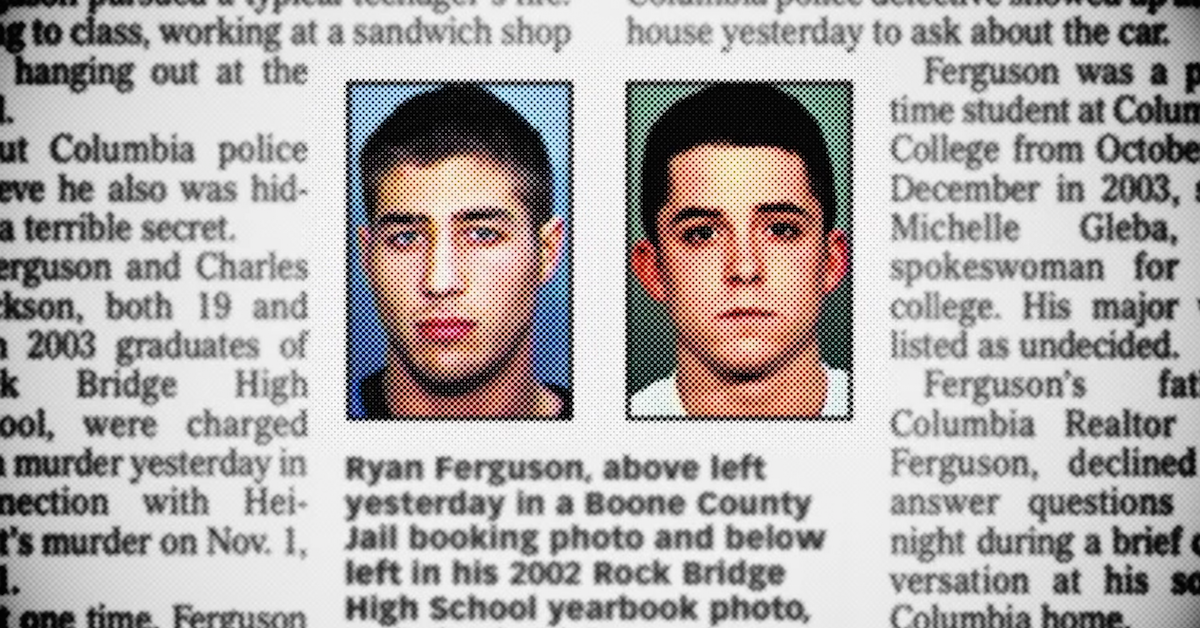 Article continues below advertisement
Ferguson and his friend, Charles Erickson, had been attending Halloween parties nearby during the time of the murder. They had even gone to a bar afterwards, despite being underage. When they ran out of cash for drinks, the boys left. Erickson was on Adderall, cocaine, and he had alcohol in his system at the time. He had no memory of the night before.
Over the next two years, Erickson became paranoid that he was somehow involved in the murders, because he had no memory from the night at all. He found it odd that he and Ferguson had been just a few blocks away at the time of the killing. Over time, he convinced himself that they were involved — especially when a sketch of the killers was released that slightly resembled him.
Article continues below advertisement
He eventually turned himself in to the police. Even though he could not accurately remember the murder weapon and the other details from the crime, he and Ferguson were arrested.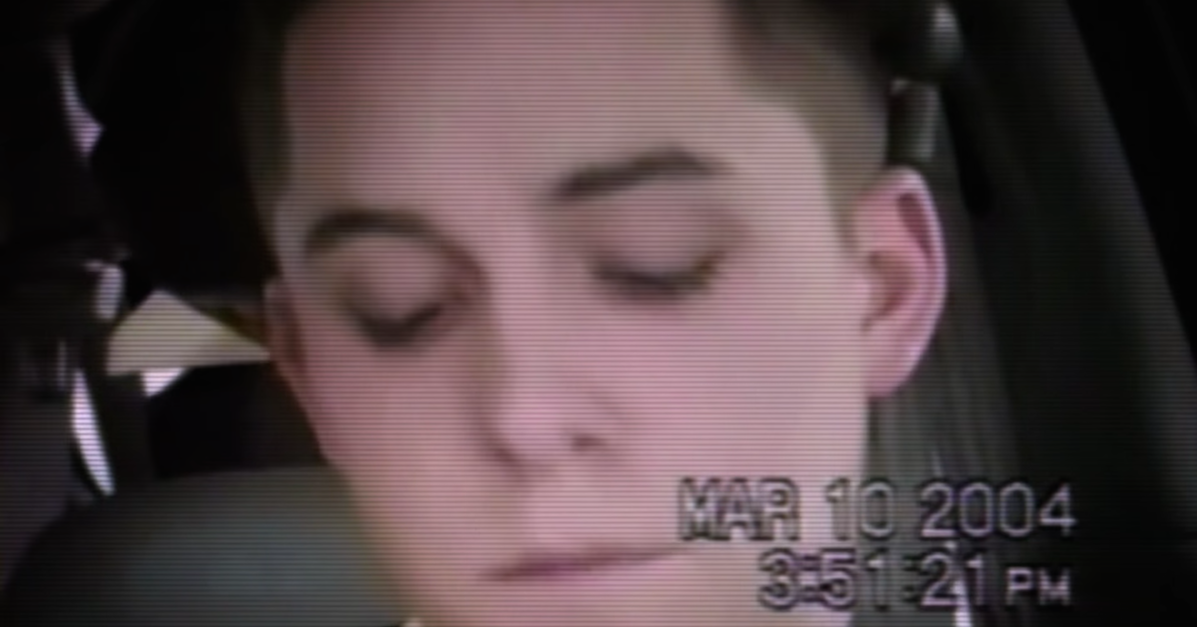 Article continues below advertisement
Sadly, Erickson was offered a plea deal if he turned on his former best friend, and he took in order to get a lesser sentence. Even though he had said that he had no memory, Erickson still offered a detailed depiction of the night.
Though there was no physical evidence to tie Ferguson to the crime, he was sentenced to 40 years in prison in 2005.
Where is Ryan Ferguson today?
Soon after his conviction, advocacy groups took notice of Ferguson's case. Kathleen Zellner, a prominent Chicago attorney, who now represents Steven Avery from Netflix's Making a Murderer, took Ferguson's case pro bono. The supervisor of the building and Erickson later admitted that they lied about the testimony they gave under oath.
Article continues below advertisement
Shawna also said she was coerced into giving testimony that implicated Ferguson and Erickson. When questioned again, Erickson noted that he and Ferguson had actually left the bar at around 4 a.m., which proved they were at the bar during the murder.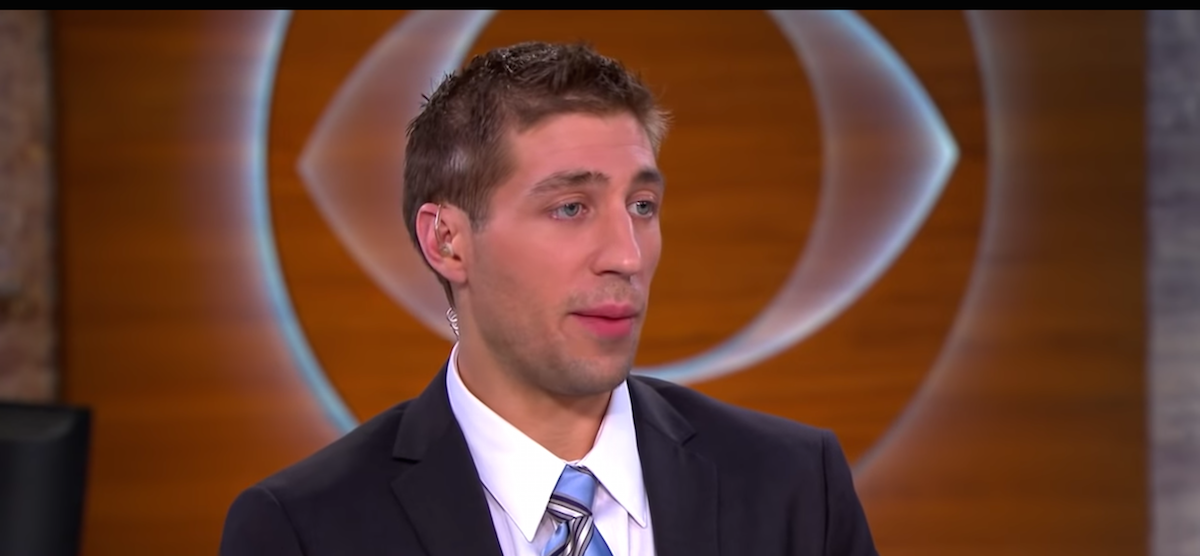 Article continues below advertisement
In 2013, Ferguson won his appeal and was released from prison. The murder remains unsolved, and Erickson is still serving his 25-year sentence for lying under oath.
In the years since he was released, Ferguson has worked to publicize other cases where he believes that the person imprisoned has been wrongfully convicted. Interestingly, he says that he is working to get Erickson out of prison too.
Ferguson's case has been covered on major shows like Dateline and 48 Hours. His father, Bill Ferguson, began putting together the documentary Dream/Killer during the trial and appeals process while his son was in prison.
Article continues below advertisement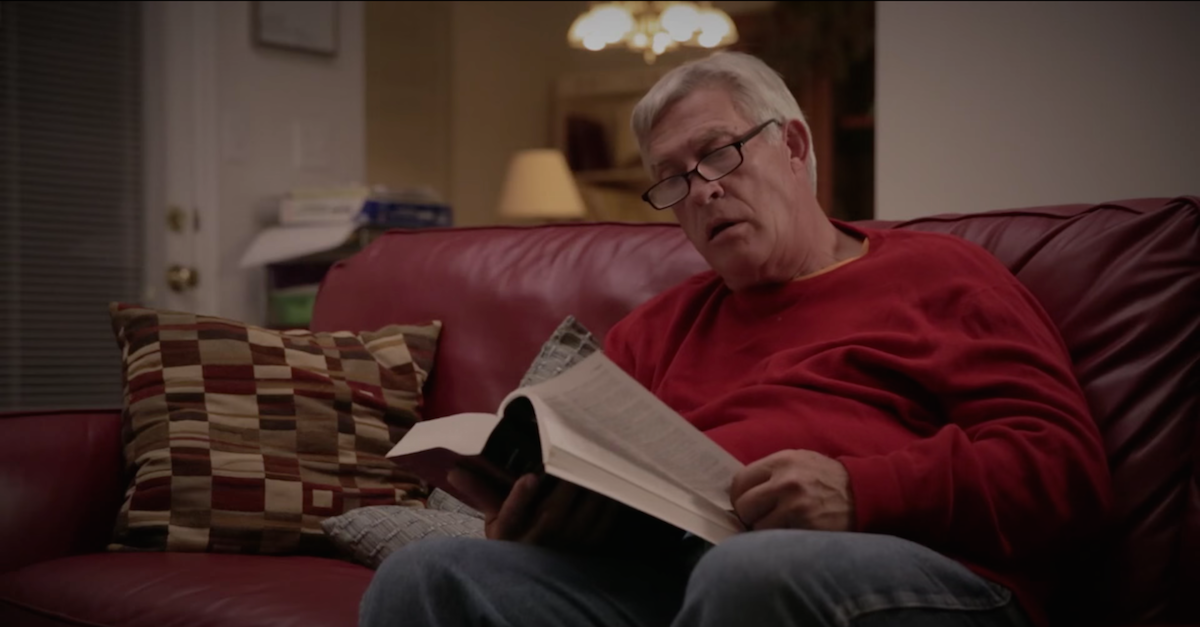 "A lot of people think, 'Oh this could never happen to me,'" Kathleen Zellner said in the documentary's trailer. "Trust, me. This could happen to you."
Dream/Killer was released to the Tribeca Film Festival in 2015, and it went on Netflix four years later.
Ferguson also became passionate about fitness while he was in prison to keep his mind sane and to protect himself from the other prisoners. He became a certified personal trainer in 2016, which was the same year that he hosted the MTV series Unlocking the Truth.
As for Ferguson's personal life, he has been in a relationship with Fox Weather meteorologist Brigit Mahoney for several years.
Article continues below advertisement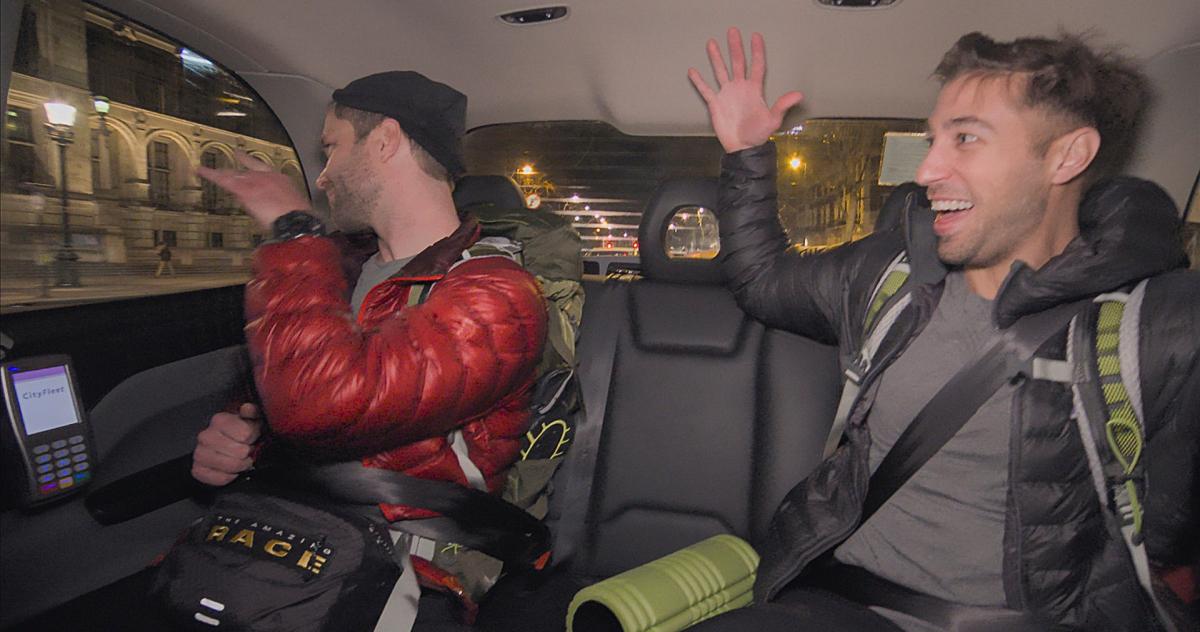 Ryan Ferguson is now competing on Season 33 of 'The Amazing Race.'
While many know Ferguson from his advocacy work and from his false imprisonment, some will be introduced to him for the first time when he competes alongside his longtime friend, Dusty Harris, on The Amazing Race Season 33.
The two have been friends since before Ferguson went to prison, and they maintained a strong bond during his decade behind bars.
Will the team have what it takes to win the season? You'll have to tune in to find out.
The Amazing Race airs on Wednesdays at 8 p.m. ET on CBS.