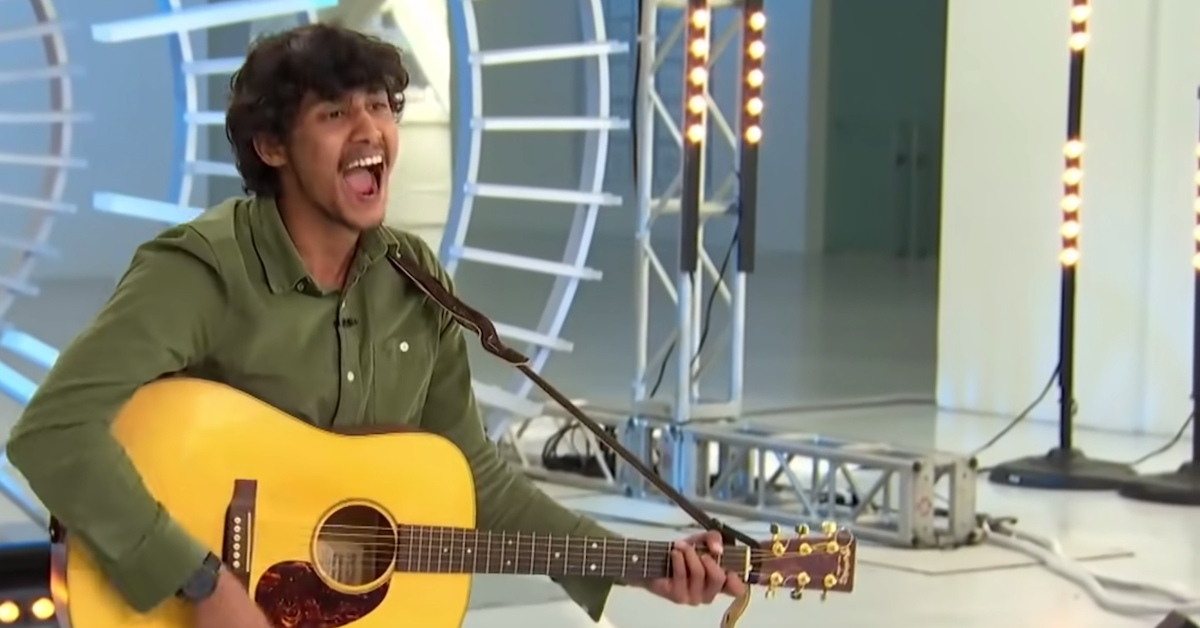 Who Is Dibesh Pokharel, Aka Arthur Gunn, on 'American Idol'? He Has a Compelling Backstory
As the audition episodes continue on American Idol, viewers at home have already been treated to a number of phenomenal performances. It seems like contestants are earning golden tickets to Hollywood left and right. Among this new batch of American Idol hopefuls is Dibesh Pokharel, aka Arthur Gunn. But who is he?
Article continues below advertisement
Dibesh blew judges away during his audition, which aired during the Season 18 premiere on Feb. 16. In case you missed his impressive performance — and even if you didn't — let's take a closer look at this early standout. Because we have a feeling viewers are going to be seeing a lot more of him.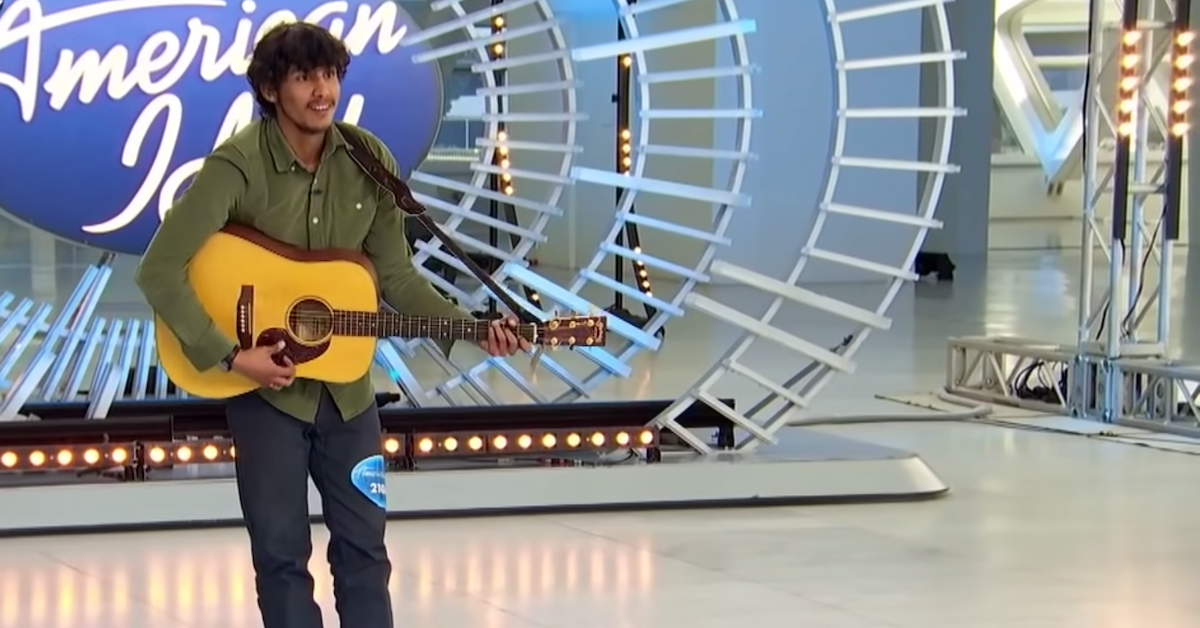 Article continues below advertisement
Dibesh Pokharel, aka Arthur Gunn, is from Nepal.
Although the 21-year-old has been living in Wichita, Kans. for the past five years, he is originally from Kathmandu, Nepal. "I loved growing up in Nepal," Dibesh said in a highlight of his story on American Idol. "Nepal is a very beautiful country. We have mountains and hills everywhere and everyone is friendly. It is a wonderful place."
Article continues below advertisement
Dibesh's family may not have much of a musical background, but it's pretty clear he was gifted with natural talent. "Music has always been like my thing from when I was a kid," he explained. "I got my first guitar from my mom and then I started singing along to any song I could hear on the radio, TVs, you know. That's when the dream started. And after high school, I moved to America because it's the land of great opportunity."
In Kansas, he ended up falling in love with a completely new type of music. "Living in Wichita really got me into like bluegrass and country," Dibesh said. "I hadn't listened to those kinds of music before, but I was like pulled toward it, you know? It was like magnetic."
Article continues below advertisement
Dibesh wowed the judges at his audition.
For his audition in front of Katy Perry, Lionel Richie, and Luke Bryan, Dibesh first sang, "Girl from the North Country" by Bob Dylan. The judges clearly saw something in him from that first song. However, Lionel asked to hear a second song — and this time, Katy requested for Dibesh to keep his eyes open and to either look at them or at his guitar when he sang.
Article continues below advertisement
He then sang the Creedence Clearwater Revival song, "Have You Ever Seen the Rain," making sure to follow Katy's guidance. And the difference was immediate.
"Do you notice the connection when you kept your eyes open, and the joy and the happiness?" Katy asked. "Because you have such a great, storyteller voice and I'm really excited for you."
"You want to open for me in Detroit, Mich., in two weeks?" Luke half-joked. (But you could tell he was almost serious.)
"Oh my god, I am loving this discovery," Lionel declared.
Needless to say, the judges gave Dibesh his golden ticket and he made it through to Hollywood.
Article continues below advertisement
Dibesh has a YouTube channel as Arthur Gunn.
For those who are dying to hear a full version of "Have You Ever Seen the Rain" can head on over to Arthur's YouTube video to watch that and more. There, he has more than 138,000 subscribers. And we have a feeling that number is only going to rise once the Hollywood episodes start airing.
Article continues below advertisement
Dibesh — along with so many of the other American Idol hopefuls — has such a compelling backstory. This, combined with his amazing natural talent, is definitely a recipe for success on the singing competition. We can't wait to see how far he goes!
Tune in to American Idol at 8 p.m. ET Sundays on ABC.