That Rumor That a D.C. Rioter Tasered Himself to Death Is (Probably) Just a Joke
Did a rioter taser himself to death? A viral post claims that a man at the U.S. Capitol riot died after accidentally shocking himself with a taser.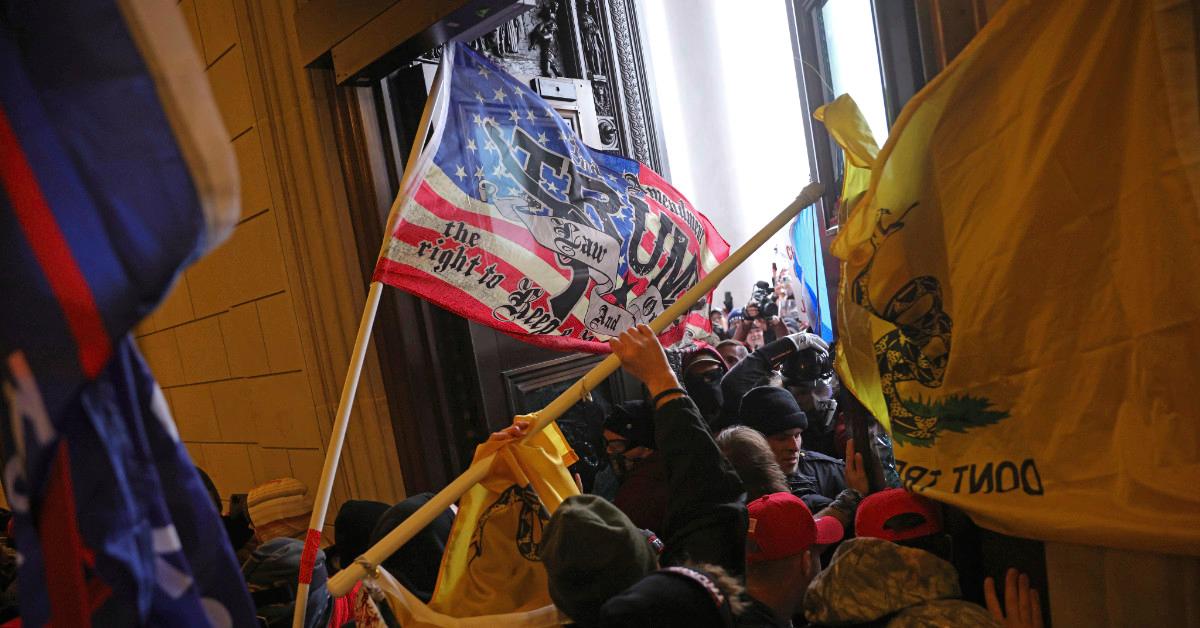 Article continues below advertisement
According to a Know Your Meme submission still under review, the testicle-tasering details is a hoax about Kevin Greeson, one of the five casualties of the riot, dying of a heart attack after accidentally shocking himself in the testicles with a taser while trying to steal a portrait of former Speaker of the House Tip O'Neill.
Here's how the rumor seems to have gotten started…
A reporter heard that a person tased himself to death during the riots.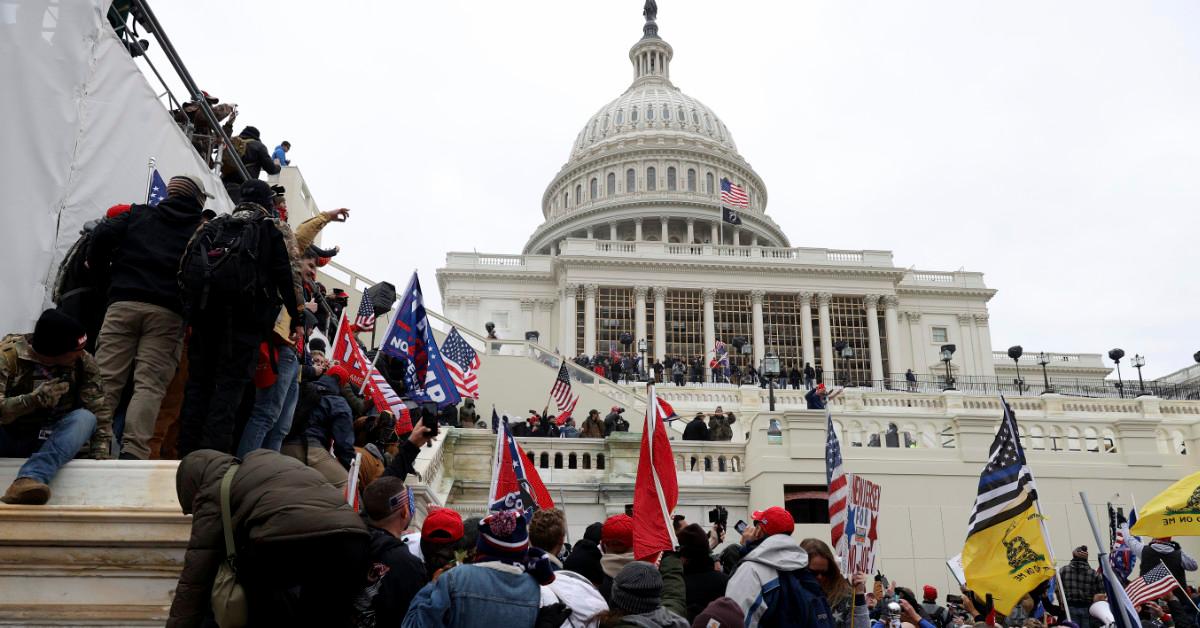 Independent reporter Talia Jane tweeted on Wednesday night that someone who died at the Capitol that day "tased himself on accident and had a heart attack" — but she later retracted the tweet.
"It was reported to me by other reporters on the ground. So far, no info can confirm it," Talia wrote two days later. "Also haven't seen any info confirming someone tased themselves in the balls while stealing a painting, but I am deeply fascinated to know where that originated."
Article continues below advertisement
She added: "I followed up with whom I'd gotten the info from but because I failed to indicate in the tweet itself that it wasn't confirmed/I was told by others about it, people just took it and ran. I'm going to keep my ear open about the taser situation. If it comes to light that that really did happen and wasn't just a misunderstood situation in the middle of insanity, please contact me through every medium possible to make sure I see it right away."
Article continues below advertisement
The testicle detail was a Twitter joke.
According to the Know Your Meme listing, Twitter user @ggooooddddoogg has taken credit for the testicle detail of the rumor. "I don't think it's funny at all that a MAGA guy accidentally tased himself in his own balls until he died while trying to steal a painting of Thomas P. "Tip" O'Neill from a hallway," @ggooooddddoogg tweeted on Thursday, Jan. 7.
Article continues below advertisement
Comedian Karl Hess tweeted a similar post that same day, and his post has gotten over 200k likes on Twitter so far. "Apparently a guy accidentally tasered himself in the balls and then died of a heart attack while trying to steal a painting yesterday, and if we can't all come together over how hilarious that is we may be beyond hope," he wrote.
Article continues below advertisement
Kevin Greeson did die of a heart attack, his family said.
At least one part of the rumor is true: Kevin Greeson did die of a heart attack, according to a statement from his family to AL.com.
"Kevin had a history of high blood pressure, and in the midst of the excitement, suffered a heart attack," the statement said. "Our family is devastated. We are thankful for all of the thoughts and prayers and appreciate privacy at this time as we grieve."
The family also said that although Kevin was a Trump supporter who attended the rally outside the Capitol on Wendesday, he was "not there to participate in violence or rioting, nor did he condone such actions."
Article continues below advertisement
However, Kevin also posted threatening messages on the conservative-skewing social media platform Parler in recent weeks, as an AL.comcomposite image shows. One of his messages read, "Maybe Nancy Pelosi will get it and die!" Another said, "Let's give them a war. Democrats don't have guns. We do. Bring your stick, I'm bringing my guns!"