Everyone Fell in Love With Aaliyah, but Timbaland Admits It
Tiimbaland confessed he was in love with Aaliyah when he met her when she was only 16. They were close, but did they ever date?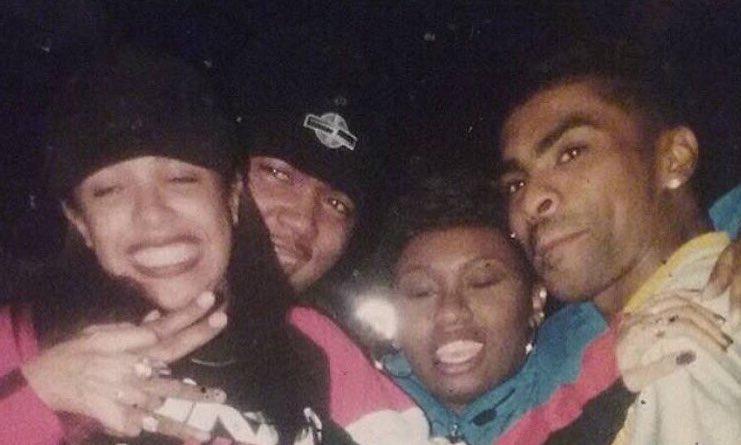 When we remember Aaliyah, we can't help but think of her untimely death, and the tragic sexual harassment and grooming she endured with R. Kelly. On International Women's Day, Timbaland posted a video of Aaliyah performing, and many were reminded of when he confessed his love for Aaliyah in a 2011 interview. But did Aaliyah and Timbaland actually even date?
Article continues below advertisement
Although Aaliyah and Timbaland worked closely together for many years, right up until her fatal plane crash in 2001, it seems, at least on the surface, that their relationship was strictly platonic. This may be due to the fact that Aaliyah was still a minor when she met Timbaland, and he doesn't stray away from acknowledging that.
Article continues below advertisement
Timbaland and Aaliyah didn't date, but he was in love with her to a somewhat disturbing degree.
In 2011, years before the R. Kelly documentary came out, Timbaland did an interview with E! True Hollywood Story, in which he said, "When I first met Aaliyah — it's time for the world to hear this, I'm gonna give up a little secret — I was in love with her. I said, 'But I'm not … She just a baby, I'm old,'" Timbaland said. "I said to myself, 'I'm just gonna be her brother.' Oh man, I was fightin', I was fightin' a lot — a big war. But I loved Aaliyah."
When they met, Timbaland was 23 and Aaliyah was only 16, meaning she was still a minor. One Twitter user, Aisha Harris, found an interesting thread in the way race plays with our perception of maturity for performers like Aaliyah and Beyoncé, and why no one mentioned the red flags back then.
Article continues below advertisement
Timbaland didn't date Aaliyah, but he's admitted to dating women because they look like Aaliyah.
In the same E! interview, Timbaland went on to say, "When I first met my wife, I knew I was going to marry her because she looked like Aaliyah." That's a pretty wild thing to say about his then-current wife. The two divorced officially in 2015. Timbaland's now ex-wife, Monique Mosley, was a major entrepreneur in her own right, and the two went through several legal battles during their divorce.
Article continues below advertisement
We can admit though, Monique really did bear a resemblance to Aaliyah. But she's not the only one. In 2017, Timbaland began dating Michelle Dennis, who somehow looks even more like Aaliyah. If anything, at least we know Timbaland has a type.
Article continues below advertisement
Timbaland and Aaliyah were very close friends and colleagues before she passed away.
Aaliyah has one of the most tragic stories in pop culture. She was at the height of her singing and acting career when the plane she was on fatally crashed. Aaliyah was only 22 years old, and had a whole lifetime ahead of her. She made it big with her single, "Age Ain't Nothing but a Number," which many believe is about R. Kelly.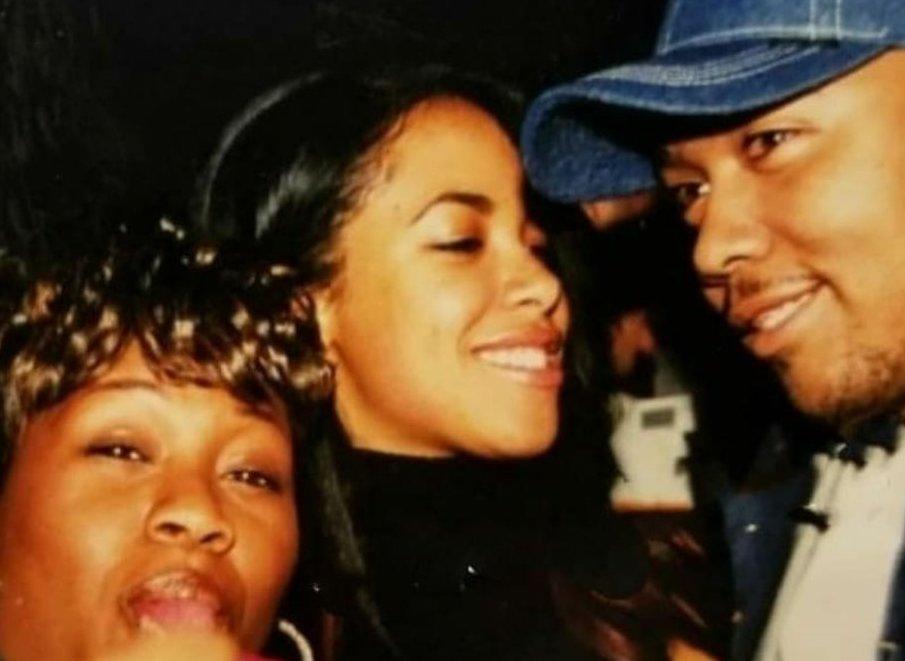 Later on, though, she worked with Timbaland and Missy Elliott on her album, "One in a Million," which was a major hit when it came out in 1996. Aaliyah was also one of the first major artists that Timbaland worked with who helped catapult him to stardom alongside her. The two worked together again on her self-titled album, and she told Billboard, "Tim and I have an amazing chemistry, so we had to work together — it was a given."