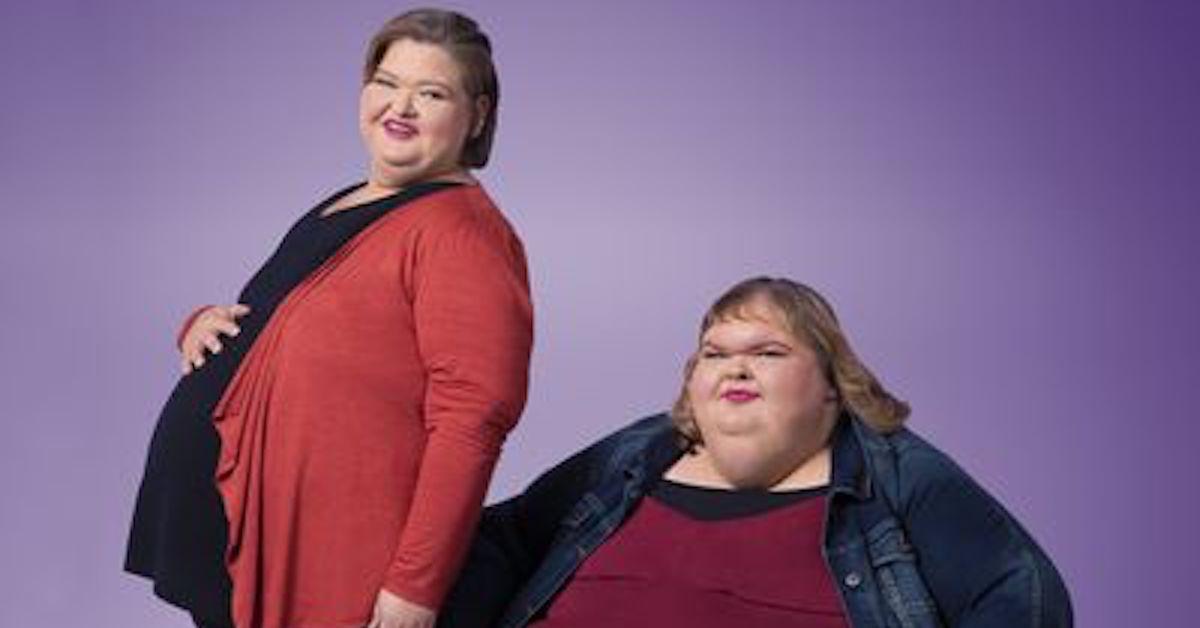 Did Amy Slaton-Halterman From '1000-lb Sisters' Have Her Baby?
The first season of the TLC series 1000-lb Sisters centered around Tammy Slaton and Amy Slaton-Halterman and their respective journeys to lose weight. At the beginning of the series, Amy weighed 406 pounds, and her older sister weighed 605 pounds.
In addition to altering their eating habits and making efforts to exercise more, the Kentucky-based sibling duo was assisted by bariatric surgeon Dr. Proctor.
Article continues below advertisement
By the end of the first season, Amy was eligible for weight loss surgery, while Tammy still had to lose 50 more pounds. Another element included in Season 1 was Amy's desire to lose weight so she could ultimately have a successful pregnancy.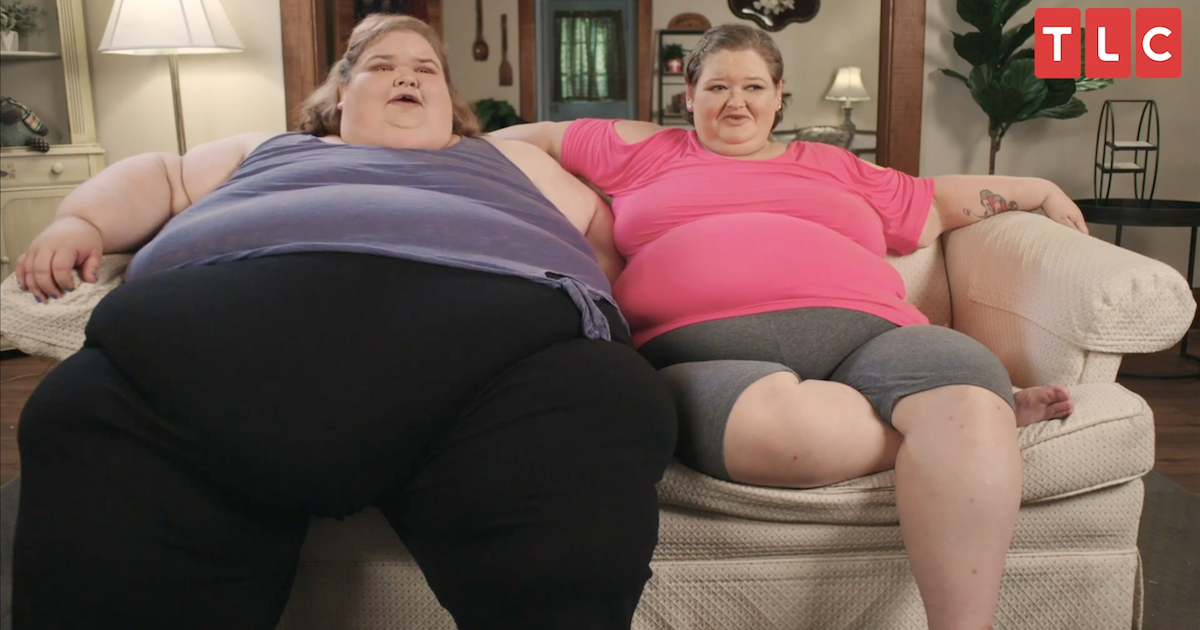 Article continues below advertisement
Ahead of the Season 2 premiere, the sisters revealed that Amy's wish was granted, and that she was pregnant during filming.
So did Amy Slaton have her baby?
Amy Slaton-Halterman was pregnant while filming Season 2 of '1000-lb Sisters.'
The reality star was largely dedicated to losing weight in order to one day be able to have a full-term pregnancy. Amy and husband Michael Halterman renewed their vows on the show so they could finally get the wedding of their dreams.
After their second nuptials, Michael and Amy focused on expanding their family.
Article continues below advertisement
Though Dr. Proctor told Amy to wait to get pregnant until two years had passed following her bariatric surgery, she revealed on the Season 2 teaser that she didn't listen.
In the trailer for Season 2, Amy announced that she was pregnant.
"I got a big secret," Amy told Dr. Proctor, while a behind-the-scenes video of her pregnancy announcement photoshoot is shown.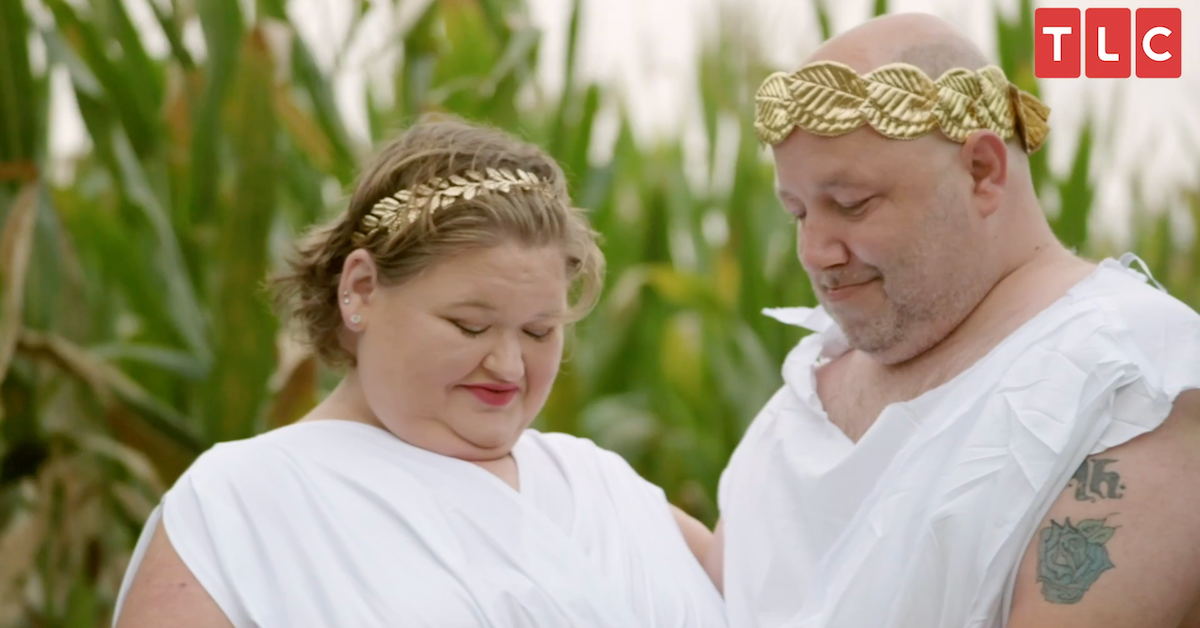 Article continues below advertisement
"What's your secret?" the surgeon asked.
"I'm pregnant," Amy said.
In her confessional, Amy discussed how she was concerned about the pregnancy, but that it's a dream fulfilled.
"Having a baby means the world to me," Amy explained. "It's everything I've always wanted."
Though Amy was optimistic about having a baby, her sister wasn't afraid to bring her back to reality.
On a phone call, the two discussed how risky it was for Amy to get pregnant so soon after weight loss surgery.
"I know," Amy responded after Tammy expressed concerns. "It's like, 'Im scared as hell.'"
While Amy had already achieved the goal she set for her weight loss, Tammy was still struggling to hit the number she needed to get the surgery.
Article continues below advertisement
Did Amy Slaton have her baby?
Yes, she did!
As viewers saw toward the end of Season 2, Amy welcomed a baby boy — whom she and Michael named Gage — via C-section in November 2020. (Amy ended up needing the C-section because Gage was in a breech position.) Although her newborn son was small and had low blood sugar at the time of his birth, he didn't require any time in the NICU.
Article continues below advertisement
Since her birth episode aired, Amy has shared a number of photos of her baby boy via Instagram. The new mom posted an update on March 3, writing, "Mommy's big boy teething but h[e's] doing really well only a bit fuzzy here and there. God I love this baby."
Article continues below advertisement
And on March 10, Amy celebrated a milestone. "I cant believe Gage is 4 months old today," she captioned a photo of her little guy. "I love this boy so much. H[e's] my heart and soul..."
We can't wait to watch baby Gage grow and learn — and to further witness Amy's journey as a mom. Hopefully, the 1000-lb Sisters star will continue to post regular updates via social.
In the meantime, fans are anxiously awaiting news about whether there will be a Season 3 of the TLC series. (Fingers crossed!)