Amy Slaton of TLC's '1000-Lb Sisters' Is Moving on With Her Life — Did She and Her Husband Move?
From losing over 100 pounds to having a baby, Amy Slaton of TLC's '1000-Lb Sisters' has drastically changed her life. Did Amy and her husband finally move?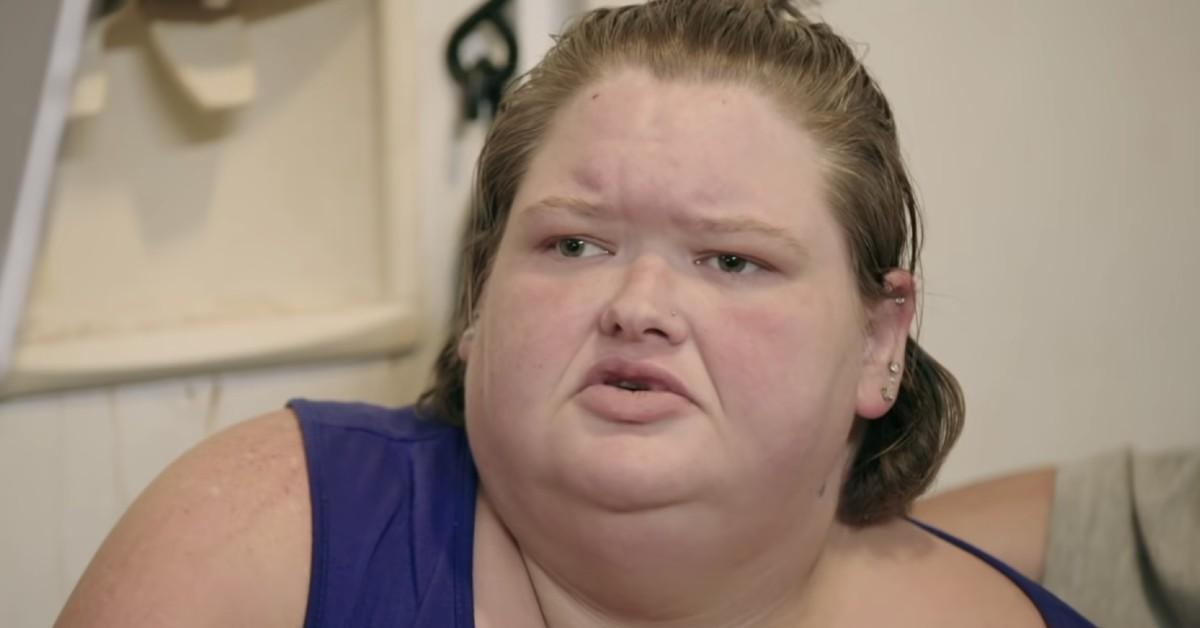 The Slaton sisters offer a goldmine of laughs, drama, and quirkiness — them and every other TLC star. YouTube sensations and stars of 1000-Lb Sisters Amy and Tammy are each other's best friends for life, but that's not to say that they don't encounter oodles of sibling fights, many of them relating to Tammy's weight loss progress. As the show's title suggests, its premise highlights the lives of Kentucky-based sisters Amy and Tammy Slaton, specifically focusing on their arduous weight loss journeys.
Article continues below advertisement
At the beginning of Season 1 — which premiered back in January 2020 — Amy weighed about 400 pounds, while Tammy weighed 600 pounds. It was Amy who was shocked into taking control of her life with the help and direction of weight loss surgeon Dr. Procter, eventually losing enough weight to qualify for bariatric surgery. After her successful surgery, the doc advised that she and her hubby, Michael Halterman, wait at least two years before getting pregnant. But, oops, Amy was pregnant just four months later!
We get that motherhood has been her lifelong dream, but girl, listen to your doc! Thankfully, Amy's pregnancy, as well as her emergency cesarean section, went well, and fans can't help but gush over her beautiful son, Gage.
Considering Amy has recently embarked on a rewarding-yet-stressful journey as a new mother, is she still living with Tammy, or did she move?
Article continues below advertisement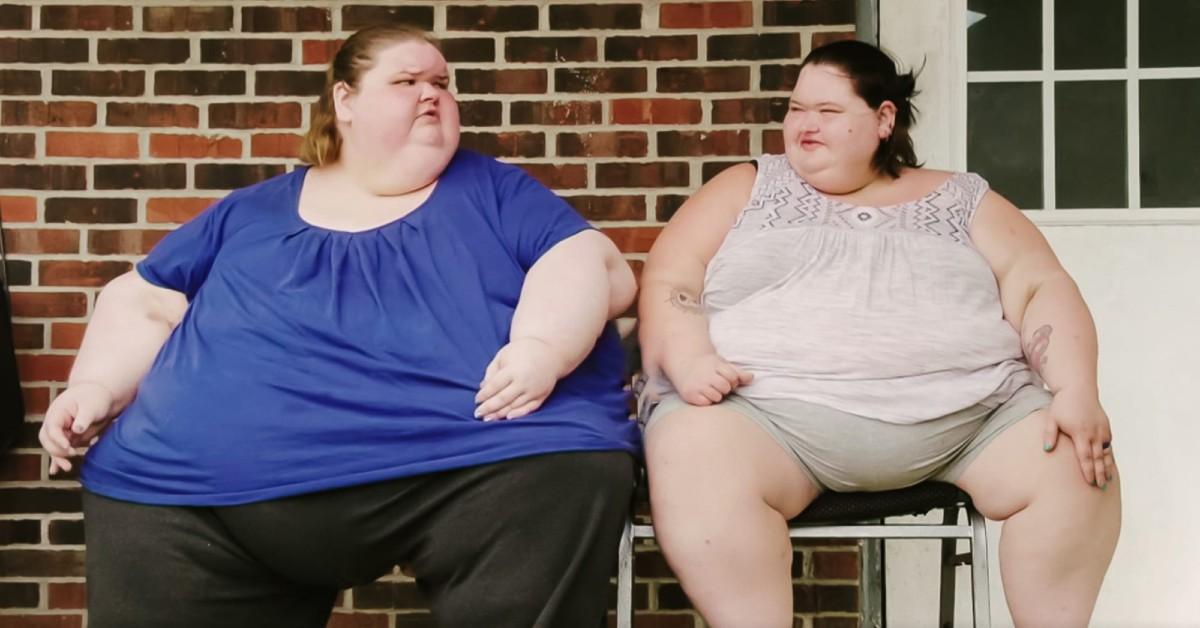 Amy and Michael moved into a new home, where they're currently raising baby Gage.
Since the show's start, Amy has gone from a size 5XL to a size XL and has happily started a family. We love that for her. You may have noticed, however, we haven't mentioned Tammy's victories, as there haven't been many. This seems harsh, but fans and Tammy's siblings alike are tired of seeing her get in her own way, further dismantling her health and immobilizing herself.
Article continues below advertisement
While it's not clear where the wildly demanding Tammy — who's always sporting a grimace on her face — is living right now, it's not with Amy and Michael anymore. The girls hired an at-home nurse, Tisa, to help Tammy with everyday tasks.
With Tisa's help, Amy and her husband are no longer burdened by Tammy's constant looming needs, many of which could be better managed if Tammy took her health seriously.
The high school sweethearts are now able to focus on raising their baby in their new home. And while it's a step toward a more independent future for the Slaton-Halterman family, it's one that's come with a few bumps. And a few roaches.
Article continues below advertisement
Amy is battling unhygienic hoarding habits in her new house.
While it's easy to point fingers at both Amy and Tammy Slaton for their laundry list of issues (as judgmental fans do on a regular basis), many of them were inherited, as their childhood was one of neglect. According to Amy, both her mother and grandmother are hoarders, so keeping her new space clean and tidy for baby Gage has been an uphill battle.
Article continues below advertisement
"Me and Michael have been trying to organize the house for a while now, so we're bringing in home organizers to help us get organized. But with all the mice and the bugs, I just don't think I can cope with it," Amy tells the camera in a Season 3 episode. She has a meltdown on her porch, relaying her embarrassment to Michael through tears, admitting that she finds it difficult asking for help.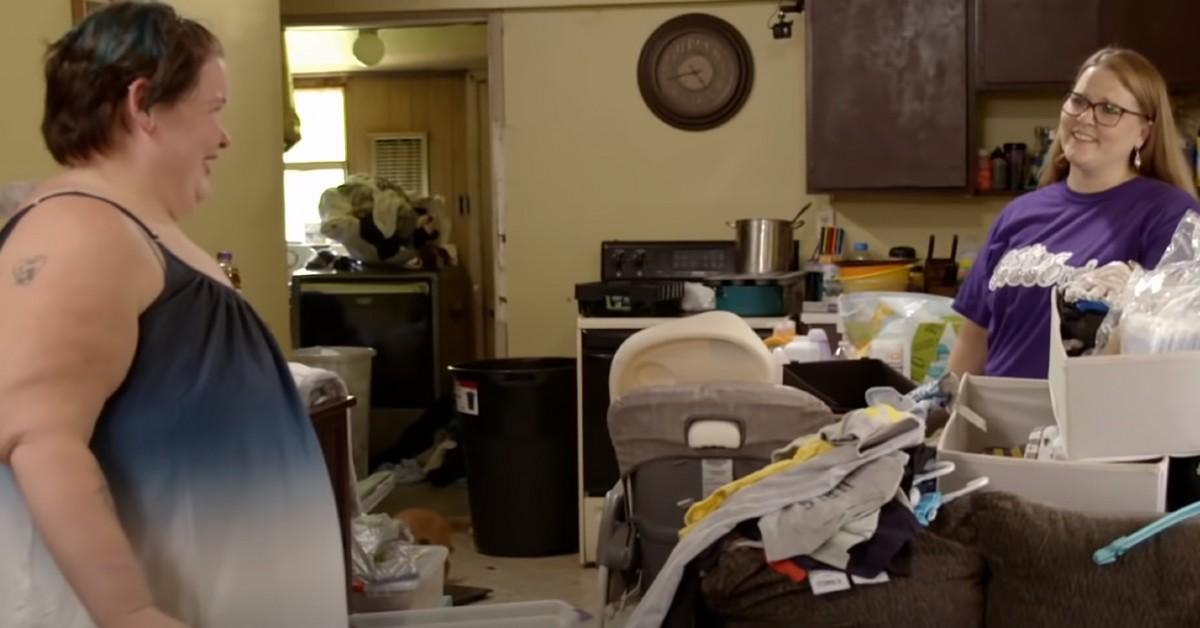 Article continues below advertisement
Amy further explains that cockroaches have appeared in her YouTube videos in the past, which has made her an even bigger target for online hate. She discloses that past hate over her home conditions has broken her down. The home organizers, who have surely seen worse — aka dead cats under mountains of rotting food — ensured Amy that there was no judgment coming from them.
"I'm trying to balance my life as a mom," Amy says. "I'm trying to give him the best out of life." Perhaps Amy needed to hit this wall to make her new home one Gage will remember fondly.
Season 3 episodes of 1000-Lb Sisters air Mondays at 10 p.m. EST on TLC.