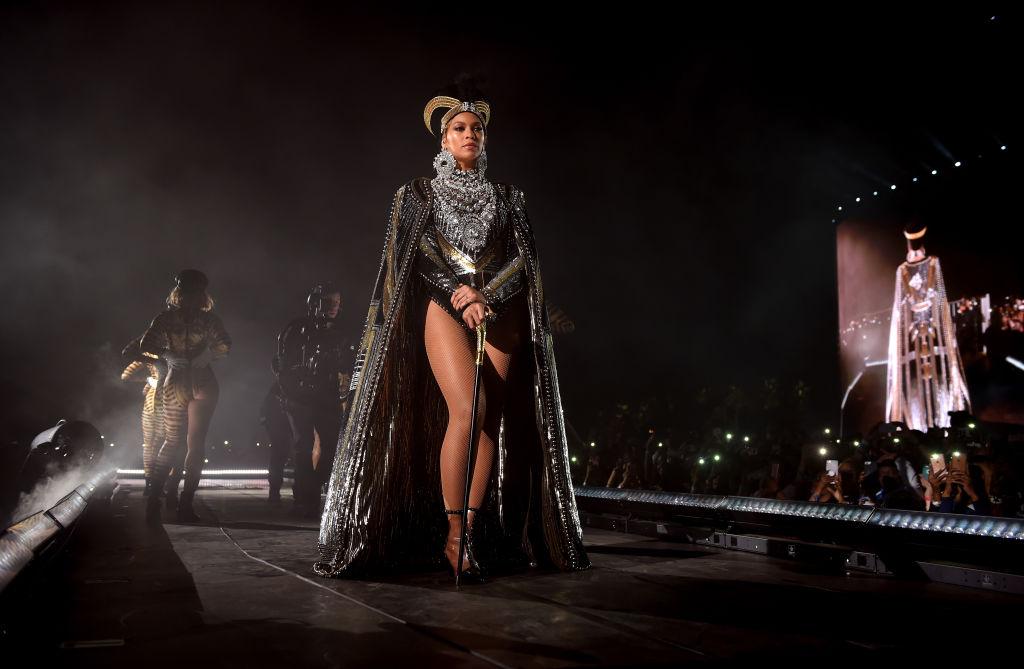 Beyoncé Broke a Leg, Literally — at Least That's What Many Fans Think
Did Beyoncé injure her foot? Fans are speculating that this may be the case since the beloved singer's recent performance in Sweden sparked rumors.
Beyoncé's Renaissance World Tour has officially kicked off, and Queen Bey did not disappoint when it came to her fashion wardrobe and stage set.
For months following the Renaissance World Tour announcement, fans waited excitedly to buy tickets, and hilarious memes and trending discussions surfaced online about Beyoncé's ticket prices, and just how far her fans would go to snag one.
Article continues below advertisement
However, fans have noticed that the "CUFF IT" singer seems to be holding back on her signature dance moves. According to fans in attendance, Beyoncé was taking more breaks and was given a helping hand by her dancers.
To top it off, the icon kicked off the show with a series of ballads instead of her usual high-energy dance songs, prompting many to believe Beyoncé is still recovering.
So, did Beyoncé have foot surgery? Rumors about an injury have been swirling for months.
After Bey's exclusive Dubai Atlantis show in January 2023, culture critic Gerrick Kennedy raised eyebrows when he tweeted: "BEYLANTIS was quite the unexpected show. That voice is just getting better and better. Mama was doing her good singing."
He continued by stating that it was "mind-blowing to see her [Beyoncé] and Blue Ivy perform together. Even more in awe to hear she did this after foot surgery. It's unclear what injury led Bey to the operating table, but it's good to know she's doing better."
Article continues below advertisement
Following the Dubai show, Coldplay lead singer, and close friend of Beyoncé and her husband Jay-Z, Chris Martin seemingly confirmed the news, without confirming the news.
During his appearance on the Conan O'Brien Needs a Friend podcast, Chris said, "You know she's my hero and sister and everything, but it's funny because I'm like, 'I have a knee problem from the stage,' and she'll say, 'Yeah, me too."
Article continues below advertisement
Fans have now taken to social media to debate Beyoncé's rumored injury.
Beyoncé, who is notorious for being private about pretty much everything, unsurprisingly, did not speak out to confirm or deny the allegations.
A lot of fans have taken to social media to share their opinions on the matter, with some expressing disappointment at the entertainer's lack of typical aerobic motion on stage, but, as expected, her Beyhive has her back.
Article continues below advertisement
"Beyoncé is not 20 anymore but her energy and dedication was there. She SLAYED HARD," one fan commented on TikTok before another added, "She told us in the Homecoming doc she wasn't going to put her body through that again. My girl is 40! Her face card and body did not decline."
A third chimed in, "Haters always gon hate..her energy is unmatched."
Article continues below advertisement
It is unclear if Bey actually has an injury, but even if she did, we would not be surprised if she never spoke a word about it publicly. The songstress has crafted a reputation for having a rock-solid work ethic, and even if she does, in fact, have an injury, she is still an inspiration.
We can all take a page from Queen Bey's book and show the world that, no matter the obstacle, with a little courage and resilience, anything is possible!
Even performing after foot surgery! We just hope she is taking some time also to regroup and rest in amidst her 40-date world tour. Go Bey!