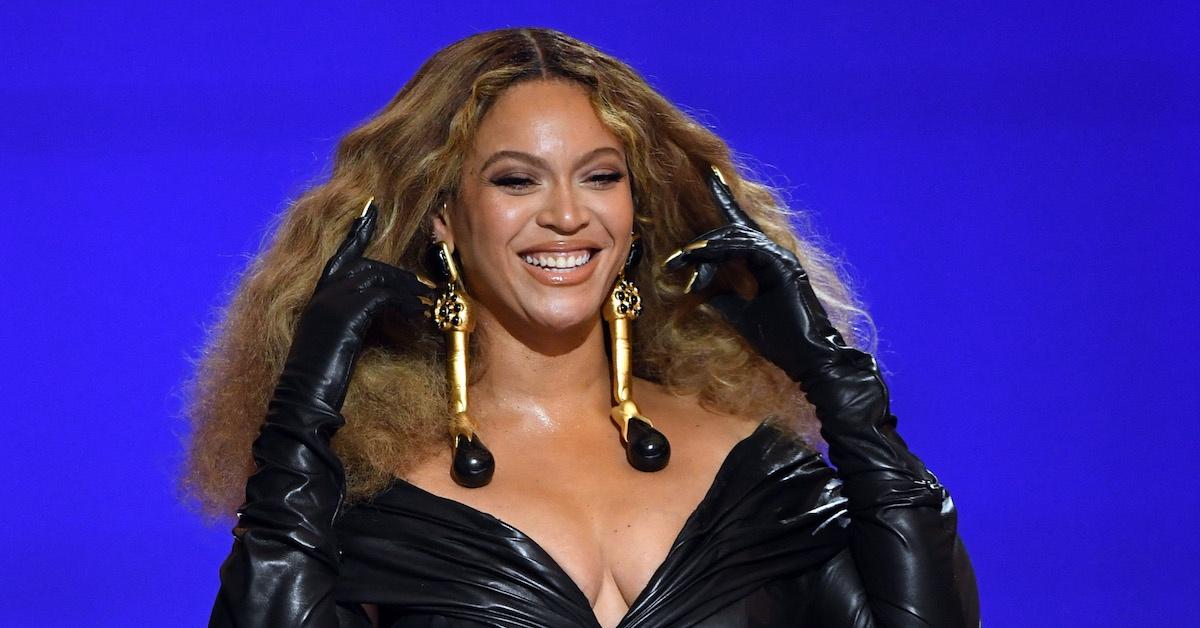 Here's the 4-1-1 on All the Seriously Funny and Relatable Beyoncé Renaissance Tour Tweets
In case you've been MIA, Queen Bey has announced that she's going on tour. This is not a drill folks!
The Renaissance World Tour will be in full swing during 2023!
As you can imagine, the Beyhive has been buzzing since the news dropped that the Queen would be touching the stage once again.
Article continues below advertisement
Most folks joked that Queen Bey always announces her tours during tax season, while others have shared the extensive measures they will take to get a golden ticket to arguably one of 2023's hottest shows.
In true Twitter form, folks have been entertaining the masses since the delightful news dropped.
Here are the funniest and seriously relatable tweets about Beyonce's upcoming Renaissance World Tour.
1. An homage to New York's meltdown about Flavor Flav.
This Twitter user has immortalized one of Tiffany Pollard's infamous moments when she hears news about Flavor Flav on the reality show Flavor of Love. Pollard's behavior pretty much signifies how fans would act once Beyonce's set for "Alien Superstar" begins.
Article continues below advertisement
2. The Squidward stunned eyes look
Once fans learned the news that Beyonce was indeed going on tour for her Renaissance project, this summed up how many of us diehard stans felt. It's a serious matter.
Article continues below advertisement
3. A reminder about Beyoncé's epic line in "Break My Soul"
If you remember, Beyoncé said, "Now, I just fell in love / And I just quit my job," in the first verse of "Break My Soul." And since some fans actually followed orders, many are reminding Beyonce to keep that in mind when setting prices for the world tour. In other words, highly-expensive tickets will cause an uproar.
Article continues below advertisement
4. Freaking out at the thought of getting Beyoncé tickets
Baby... we all know that securing Beyoncé tour tickets feels very similar to the Hunger Games — between bots on Ticketmaster to site crashes. Shopping for Beyoncé tickets is an extreme sport. For all those hoping to attend, may the odds be ever in your favor.
Article continues below advertisement
5. A fan patroling the scene with a gun in hand
As mentioned before, Ticketmaster is known to hand out a fair share of L's when it comes to Beyoncé tickets. Often times, bots will buy out tickets to resell them for ridiculous prices — think a monthly rent payment in New York City. The struggle is very real.
Article continues below advertisement
6. Beyoncé pulling up to Burger King on a horse
This tweet brings Burger King's old slogan "Have it your way," to life since Beyonce is pictured in a drive-through on a horse. Typically drive-throughs are only reserved for vehicles, but we all know Queen Bey is in her own lane. She gets anything she wants.
Article continues below advertisement
7. The trend of sharing misinformation to the non-woke to secure tickets
Since the beginning of time, Black people have shared that our failure to gatekeep certain things — from the deliciousness of Jamaican oxtail to hip-hop music — has caused other folks to infiltrate. Now, many folks have pledged to jokingly spread misinformation to keep certain spaces exclusive. I'm not mad at it! So, stay on code folks.
Article continues below advertisement
8. Fundraising for Beyoncé tickets
Listen, desperate times call for desperate measures. This young lady shared that she doesn't have the funds to see Bey on her own, so she's hoping kind benefactors will turn her dream into a reality. Get your coins sis!
Article continues below advertisement
9. A person willing to do the absolute most for Beyoncé tickets
In today's episode of doing something strange for a grand result, this Twitter user is asking folks to do a NSFW act in hopes of getting a Beyoncé ticket. There ain't no shame in this brother's game. LOL.
Article continues below advertisement
10. When you realize you didn't save enough to purchase tickets
This Twitter user shares that he will not judge folks if he sees them at a Beyonce show with a sugar daddy, panhandling via Twitter, or jumping to create an Only Fans page. After all, some folks are willing to get Beyoncé tickets by any means necessary.
Article continues below advertisement
11. A fan willing to go to Beyoncés residence with money in hand for a golden ticket
Listen, it's already known that the Renaissance World Tour will be the hottest ticket in town. Since everyone and their mama will stop at nothing to grab tickets, folks have no qualms about being creative with their pursuit. This video shows a man showing up to a home with money in hand and bowing once the door opens. This is what the Twitter user is prepared to do to score tickets.