Plagiarism Allegation Against Cardi B Leads to Internet Break for the Rapper
Cardi B was accused of two acts of plagiarism by rapper Dela Wesst in a heated exchange that led Cardi to announce she's taking an internet break.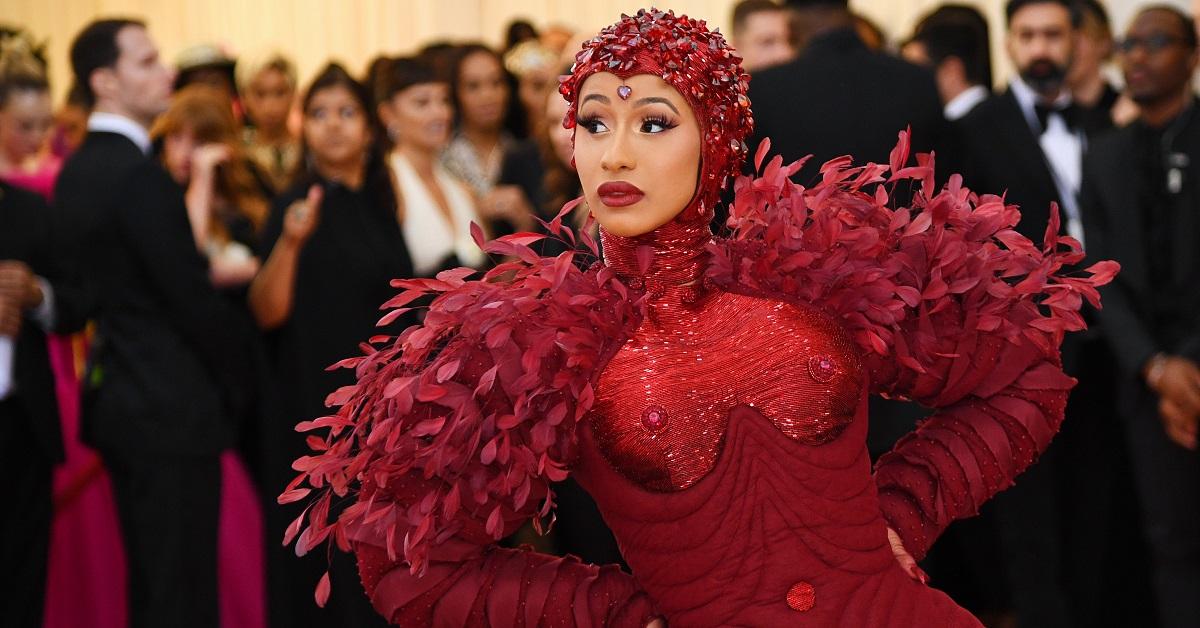 Rapper Cardi B is taking some time away from the internet. Her announcement came after a heated exchange on Twitter in which she denied accusations that she'd stolen lyrics from another artist. At the end of a fairly lengthy battle, Cardi announced she would be taking some time away from the internet.
Article continues below advertisement
Who was Cardi B feuding with?
The feud started after rapper Dela Wesst accused Cardi of stealing her lyrics on two features, one for Offset's "Clout" and another for Blueface's "Thotiana (Remix)." Dela's accusation came in response to a since-deleted tweet from Cardi in which she said that she didn't want to give Dela any attention. "I don't like it's when people try that s--t with a pic of my kid," Cardi wrote.
Article continues below advertisement
Dela also accused Cardi of avoiding the question of plagiarism, and things began escalating from there. "First of all you weird a-s b---h u been trying me for hot minute [sic].You really cross the line when u stalkin my fans page and put this s--t on a pic of me & my kid .SO YES THATS I'm bringing my kid," Cardi wrote in a reply. Cardi also shared video of a computer file that appeared to show that the rapper had finished her verse on "Clout" in January of 2019.
"I WROTE THIS SONG IN JANUARRYYY ! You show me you did your clout song in January b---h you might have a chance.I rhyme clout with Oscar the grouch b---h is not farfech [sic] it RHYMES!" Cardi continued.
Article continues below advertisement
Cardi also defended her work on "Thotiana (Remix)."
In a separate tweet, Cardi said that the timeline also didn't make sense for her to have plagiarized Dela on "Thotiana (Remix)" either. "Sooooo stop WITH YOUR S--T. Never Hurd [sic] about you b4 you started using my name for tic too. Stop chasing clout and chase a bag and a dentist like I DID SIS!" Cardi added.
Article continues below advertisement
Dela said Cardi hadn't proven anything.
Dela maintained her plagiarism claims, and said that Cardi was still trying to deflect. "Starting a record in January does not mean you finished that record in January. I clearly wrote this the day before you debuted it the internet [sic]," she wrote on Twitter. "I didn't hear the section of the song THAT EVERYONE IS TALKING ABOUT. I am also not hearing by any 'CLOUTS' in the verse."
The fight continued, with Cardi mocking Dela's rebuttal, sharing the video of "Clout" again. "You clearly were LISTENING TO RESPOND & not LISTENING TO COMPREHEND," Dela replied. "The lyrics from CLOUT are almost IDENTICAL to my lyrics in Thotiana. So, you genuinely proved nothing to me."
Cardi ended it with a tweet offering a goodbye to Dela. "You posted your lyrics on the other post it said February 6, my lyrics are from January 9th. Goodbye sweety your DISTURB [sic]. Clout chase from somebody else. CLOWN now go do a video about THAT!" she wrote. Then, Cardi said that the fight had been fun. "I'm getting off the internet for a couple days see ya when I see yaaa," she added.