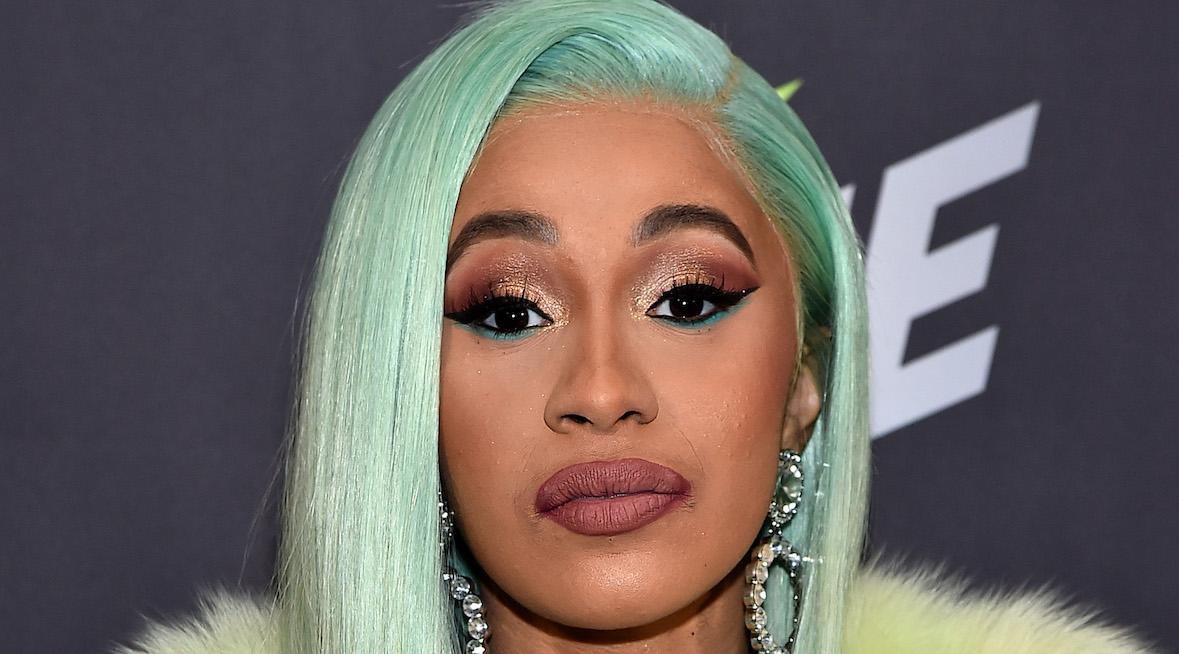 Does Cardi B's Indictment Mean She's Headed to Jail? Not So Fast...
By Anna Quintana

Jun. 21 2019, Updated 3:57 p.m. ET
Rapper and entertainer Cardi B was indicted by a grand jury on 14 charges — including two felony charges of attempted assault — for her alleged role in a brawl that took place in a NYC strip club last year.
Article continues below advertisement
The "Bodak Yellow" artist initially rejected a plea deal that would have given her a conditional discharge, according to TMZ, if Cardi (real name: Belcalis Almanzar) pled guilty to a single misdemeanor charge. Last month, the prosecution decided to take the case to a grand jury after new evidence in the case surfaced.
So, does this mean that Cardi B is going to jail? 
Cardi didn't seem too worried about the indictment last year, when she stepped out with baby daddy and fellow rapper Offset at the ASCAP Rhythm and Soul Music Awards, where she won the Songwriter of the Year award.
However, the 26-year-old is facing some serious jail time if found guilty. She is also facing charges for criminal solicitation, conspiracy, and harassment.
Article continues below advertisement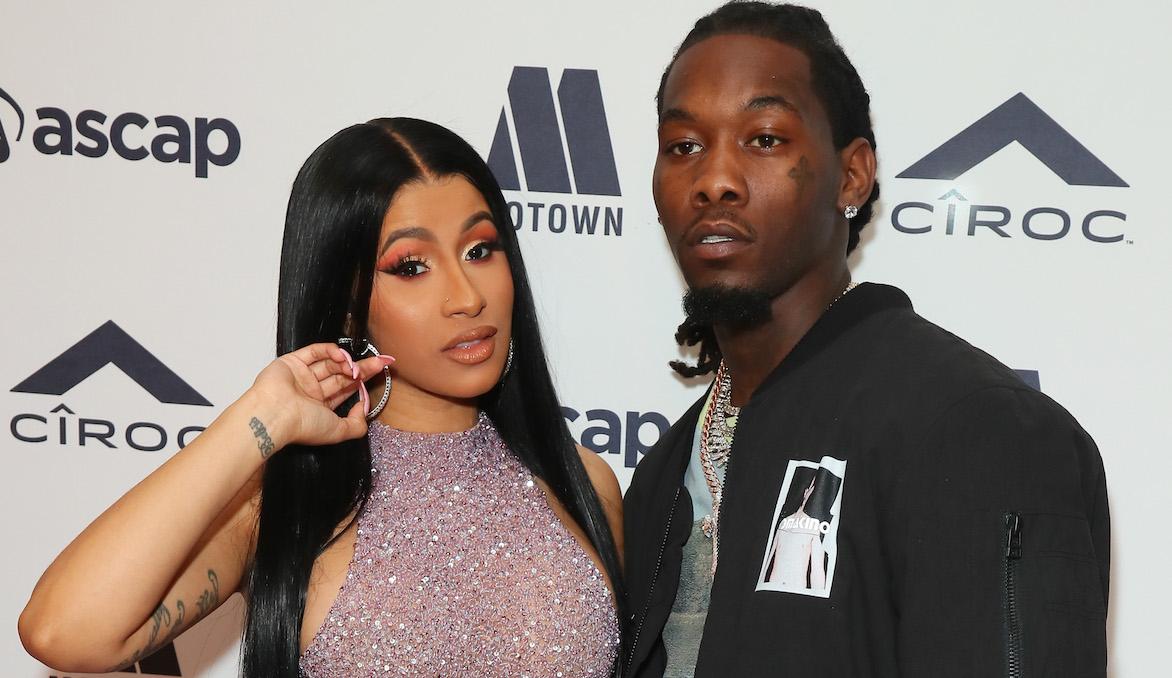 Last year, her attorney Jeff Kern denied Cardi was involved in the altercation, telling the press, "We're aware of no evidence that she caused anybody any harm on that night. We expect that the matter is going to be resolved expeditiously."
Article continues below advertisement
Wait, why was Cardi B arrested again? 
Two female bartenders — sisters Jade and Baddie Gi — claimed Cardi B was throwing bottles, chairs, and hookah pipes at the NYC strip club Angels in August 2018 after she accused Jade of having an affair with her husband Offset. Both victims reportedly sustained injuries in the attack.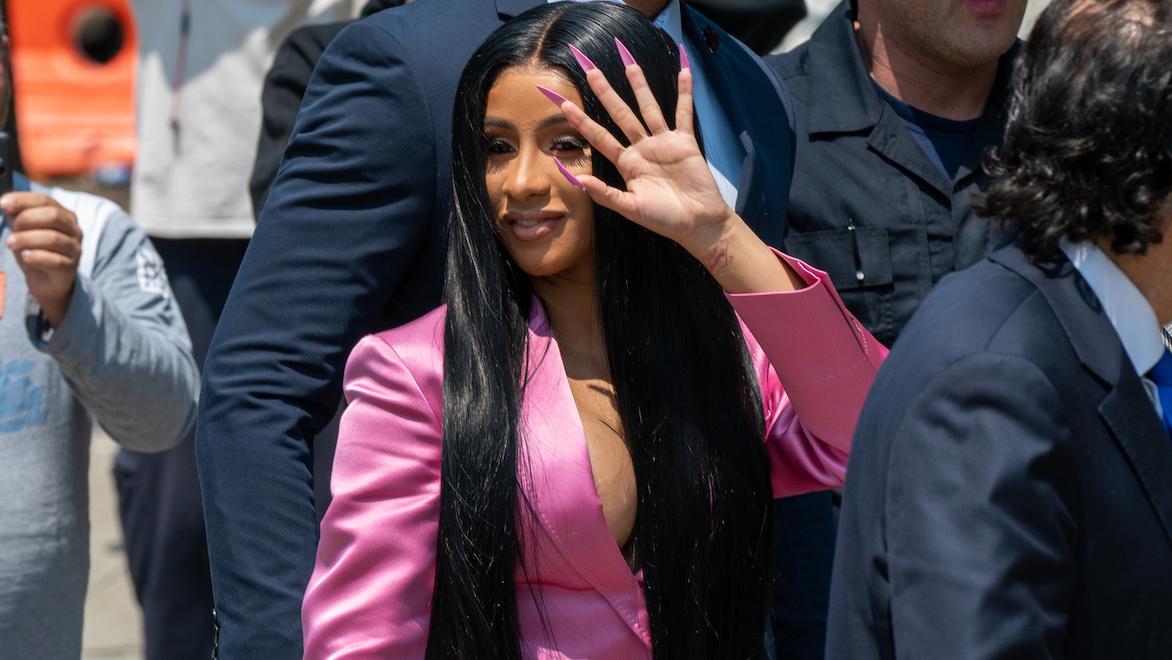 Article continues below advertisement
The victims' attorney Joe Tacopina spoke out about the charges at the time, alleging, "Cardi B ordered and committed violent assaults against my clients, and is being called to justice for her crimes. Apparently, she thinks her celebrity status puts her above the law, since she has bragged to multiple people and on social media that she orchestrated these vicious attacks."
She was arrested in October and last appeared before a judge this past May, where she was ordered to stay away from the victims.
Her arrest also came just weeks after she allegedly attacked Nicki Minaj during New York Fashion Week, when she reportedly threw her shoe at the "Super Bass" rapper, and a few months after Cardi welcomed her daughter, Kulture, in July.
Article continues below advertisement
Currently no date has been set for Cardi B's assault trial.
A jury has yet to find Cardi B guilty but her loyal fans are defending her on social media, with the hashtag #FreeCardi already trending. "I swear to god if Cardi B goes to jail I'm going to cry," one fan tweeted.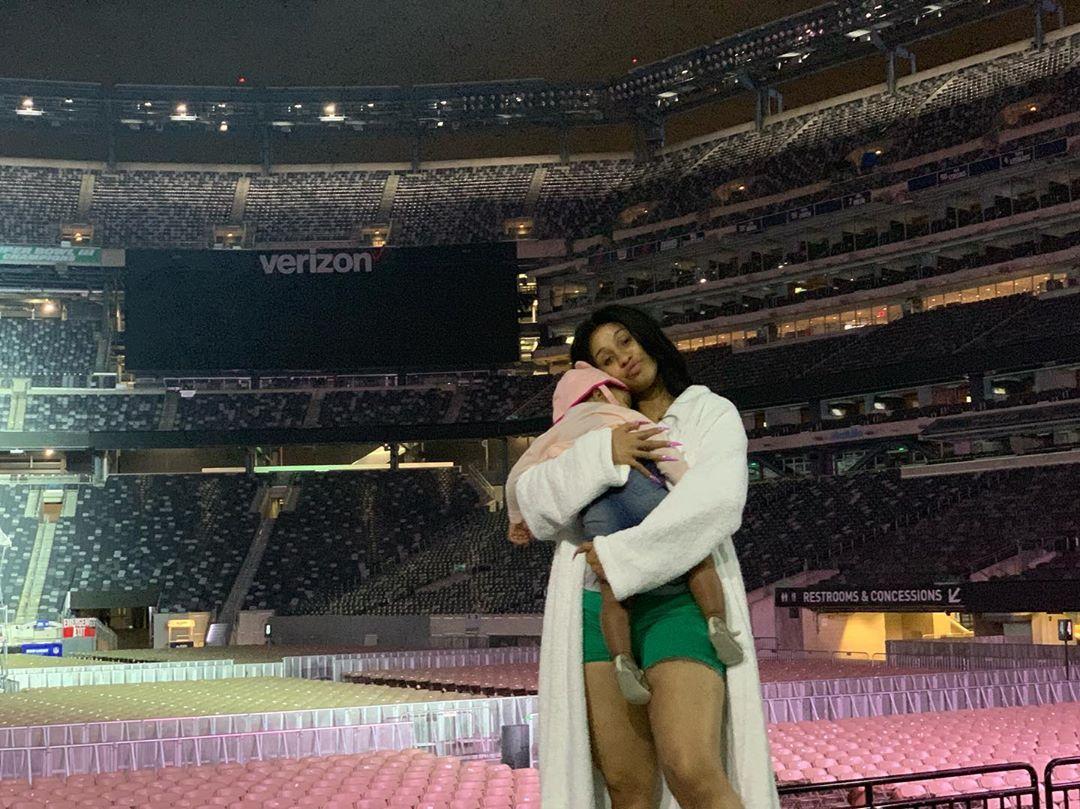 Article continues below advertisement
Others aren't worried about Cardi B actually ending up behind bars, writing, "Y'all know damn well Cardi B isn't going to jail. Do y'all even know what 'indictment' means? Jussie had 16 of them" and "14 charges? During one of the best years of her life. Na, that's unbelievable. If Cardi B goes to jail I will be shook."
As expected, the Barbz (Nicki Minaj's army of fans) is out in full force, and calling Cardi's indictment "karma."
"Cardi B going to jail bc her n----a was unfaithful is funny af to me," one Barbz tweeted. Another agreed, adding, "MEGATRON is out now! Have fun rotting in jail."
Yikes. Are you Team Cardi?