Nicki Minaj and Cardi B's Longtime Beef Explained
Cardi B. and Nicki Minaj's Twitter beef was reignited after the death of PnB Rock. Here's everything we know about the rappers' longtime feud.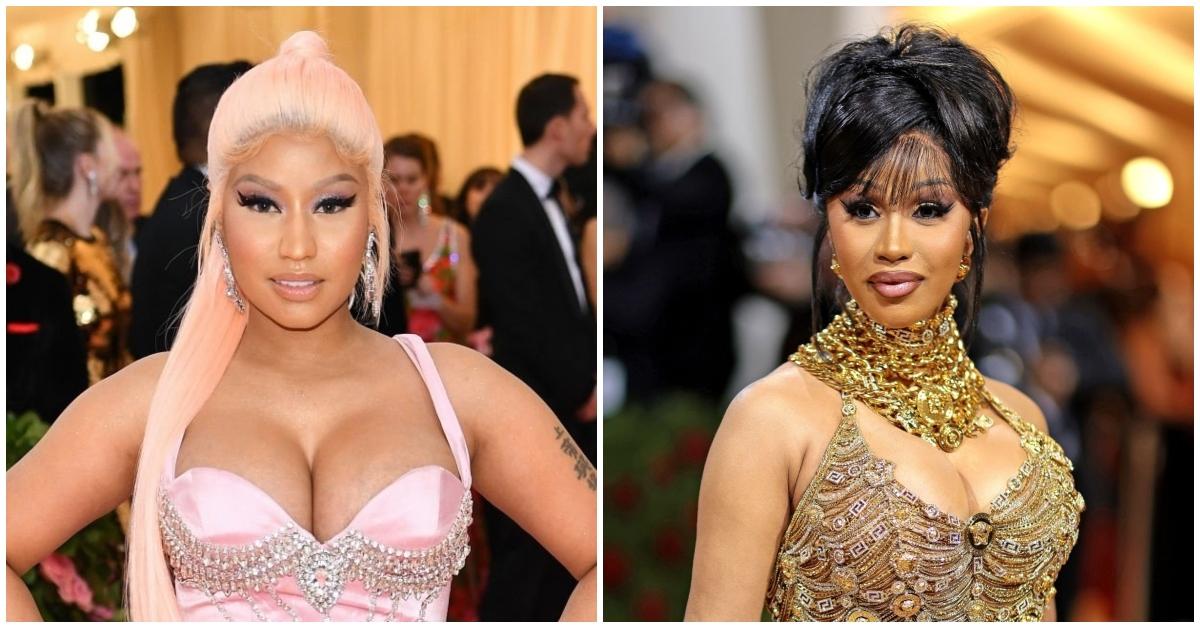 Rap beef has been around as long as the genre itself. From Biggie Smalls and Tupac to Pusha T and Drake, there has definitely been no shortage of drama in the rap game over the years. But among the most iconic feuds in hip-hop history is the one between two widely popular contemporary female rappers — Nicki Minaj and Cardi B.
Both artists have earned their seats on the throne as hip-hop royalty. However, in sharing the crown, they've bumped heads on more than one occasion. However, they haven't always been enemies.
Article continues below advertisement
Things went left between the two following the release of their collaborative single, "MotorSport." Years after their infamous brawl at New York Fashion Week, they still have bad blood.
Although the two called a truce years ago, the beef between them was reignited after the tragic death of a fellow rapper.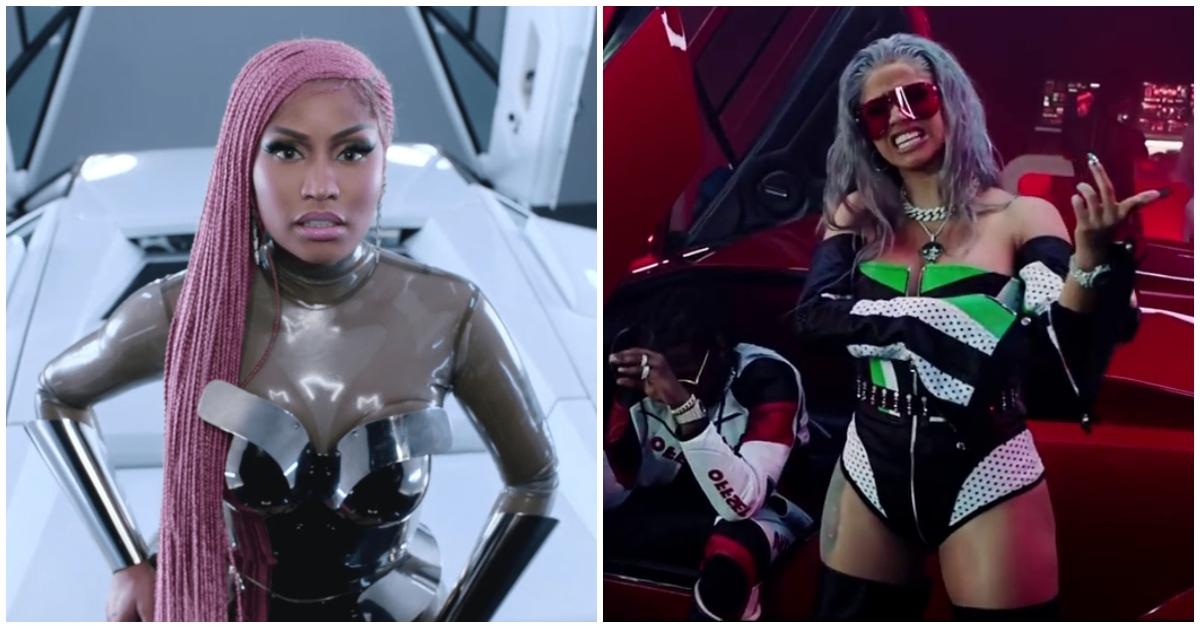 Article continues below advertisement
Nicki Minaj and Cardi B's Twitter beef explained.
Hours later, Nicki took to Twitter with a controversial message that suggested that Stephanie was to blame. Much like late rappers Pop Smoke (who was killed in his L.A. home), Young Dolph (who was attacked while buying cookies in his hometown), and Nipsey Hussle (who was slain at his place of business), PnB Rock was minding his own business when he was murdered in broad daylight.
Article continues below advertisement
In a now-viral series of tweets, Nicki took to social media to share her condolences for his loved ones, but she also indicated that Stephanie enabled the attack.
"After Pop Smoke, there's no way we as rappers or our loved ones are still posting locations to our whereabouts," she wrote. "To show waffles and some fried chicken?"
Article continues below advertisement
Cardi B. responded to Nicki Minaj's comments about PnB Rock's girlfriend.
Despite receiving an onslaught of backlash, Nicki doubled down on her comments. Shortly after, Cardi B. seemingly responded to Nicki's allegations.
The "Bodak Yellow" rapper wrote, "I highly doubt n----s was looking at PnB's baby mom Instagram. He was in a bad location and people stay outside plotting."
Article continues below advertisement
In the message — which was seemingly directed at Nicki — Cardi added, "It's very irresponsible and inconsiderate to blame her for something so tragic. We should be sending nothing but love to her and his family at this time."
After a shady social media spat between the two, Cardi B. ended their battle of subtweets with this message: "This s--t is tiring, old, and redundant."
"Same formula, different year!" she added. "Start chaos, drama, and then promote their s--t. I actually have a life outside of my house and Twitter. Until b----es put a @ on it, they talking to their mother."