Pusha T and Virginia Williams welcomed their son, Nigel Brixx Thornton, into the world on June 11, only two years after tying the knot back in 2018. Stay tuned for more on Pusha T's child and his wife, Virginia Williams — they seriously make for the most adorable family.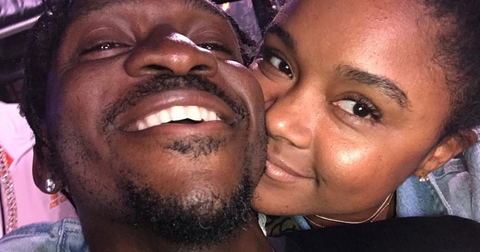 Pusha T and Virginia announced they were expecting back in December 2019.
Pusha T and Virginia kicked off the holiday season by announcing they were expecting a "gemini baby" to come in spring 2020. "Finally landed my dream job...World, make way for BABY THORNTON! Arriving Gemini season 2020!! WE ARE OVER THE MOON!!!!!!!!!!!!" Virginia wrote on Instagram, with an animated Christmas card and a photo of Virginia's ultrasound.
Needless to say, Pusha T and Virginia's dreams came true. Their healthy newborn, Nigel Brixx Thornton, made his way into the world as a full-blown Gemini on Thursday, June 11. According to E! Online, he was born weighing 7 pounds, 7 ounces, and measured at 21 inches long.
Virginia announced the birth of her son with a close-up of the baby accompanied with a Mark Twain quote, which read: ""The two most important days of your life are the day you were born and the day you find out why." She also posted a photo of Pusha T and Nigel, with the caption, "MY GUYS." Scroll down to see the photos, but beware: your heart may melt.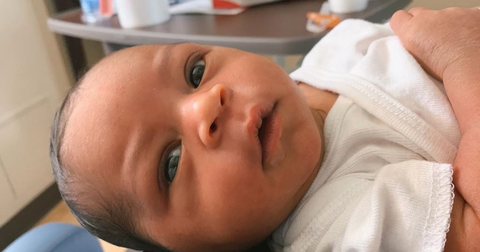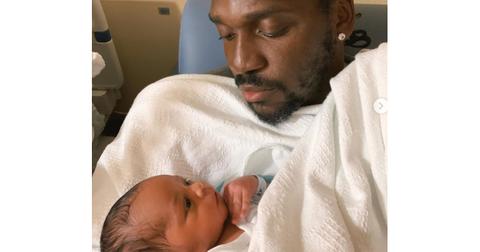 Pusha T proceeded to commemorate the exciting news a compilation of photos including the same close-up shot of Nigel, and an adorable snap of him peacefully sleeping. He included the simple caption, "NIGEL BRIXX THORNTON 🚀 JUNE 11 2020." Needless to say, we're all obsessed with this little guy.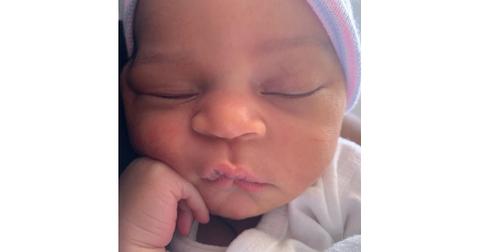 Pusha T met Virginia at one of his album release parties back in 2006.
Pusha T and wife, Virginia Williams, had been dating for 11 years before they finally got engaged in 2017, according to Brides. Virginia had grown up in Norfolk, Va., not far from where Pusha T grew up in Virginia Beach. The two met when she attended his album release party for "Hell Hath No Fury." Pusha apparently saw Virginia from across the room, and the rest was history.
Virginia and Pusha T ended up tying the knot on Saturday, July 21, 2018 at the Cavalier Hotel in Virginia Beach, Va., according to Billboard. The star-studded guest list included high-profile celebs, from Kanye West, to Kim K, and Pharrell, who reportedly served as the best man. Pusha's brother officiated the ceremony.
Cheers to Pusha T and Virginia as they start their next phase of life as new parents! Nigel is definitely going to have some next-level nursery rhymes to fall asleep to.