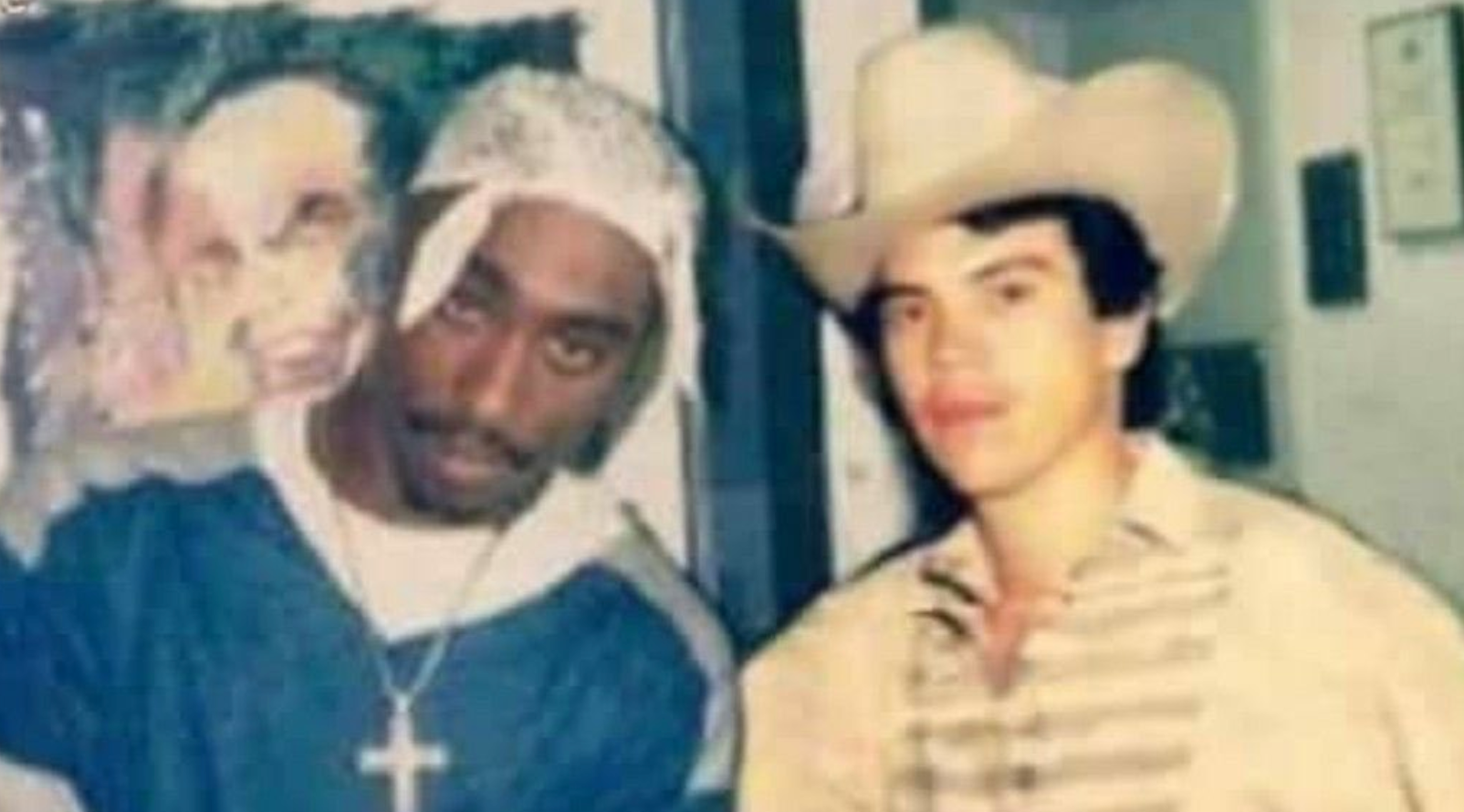 That Iconic Photo of Tupac and Chalino Sánchez Is Most Likely Photoshopped — but Did They Meet IRL?
One of the most low-key iconic photos of two music icons is the one of rapper Tupac Shakur and Mexican singer Chalino Sánchez fist-bumping. Fans of Tupac and Chalino have shared it since its mysterious discovery, as it's symbolic of two legends who were taken from us far too soon. Both of them were murdered, Tupac when he was 25, and Chalino when he was 31. It's also just a really badass photo. However, some are convinced it's photoshopped — could it be possible the two musicians knew each other? Or that they were friends?
Article continues below advertisement
Article continues below advertisement
Article continues below advertisement
Did Chalino Sánchez and Tupac meet?
It's possible that Chalino and Tupac met, but the popular photo of them is most likely photoshopped. In fact, it looks like someone took the same photo of Chalino (see below) and simply flipped it, and manipulated Chalino's hand to make it look like he's fist-bumping (or shaking) Tupac's hand. Most people agree that it's not a real photo of Chalino and Tupac, but it's also not out of the realm of possibility the two actually met — there's just absolutely no evidence of that happening.
Article continues below advertisement
Could they have run into each other in Los Angeles? Chalino moved to Los Angeles in 1977 with his aunt and they lived there until 1992, the year Chalino was murdered. However, Tupac purchased his home in Los Angeles (technically Woodland Hills near Calabasas) in 1995. This doesn't mean Tupac couldn't have ever been in LA from 1977 to 1992, but this does make the odds greater that the two musicians met. However, Tupac did tour in LA throughout the years, and it's possible that Chalino was a fan. Who knows!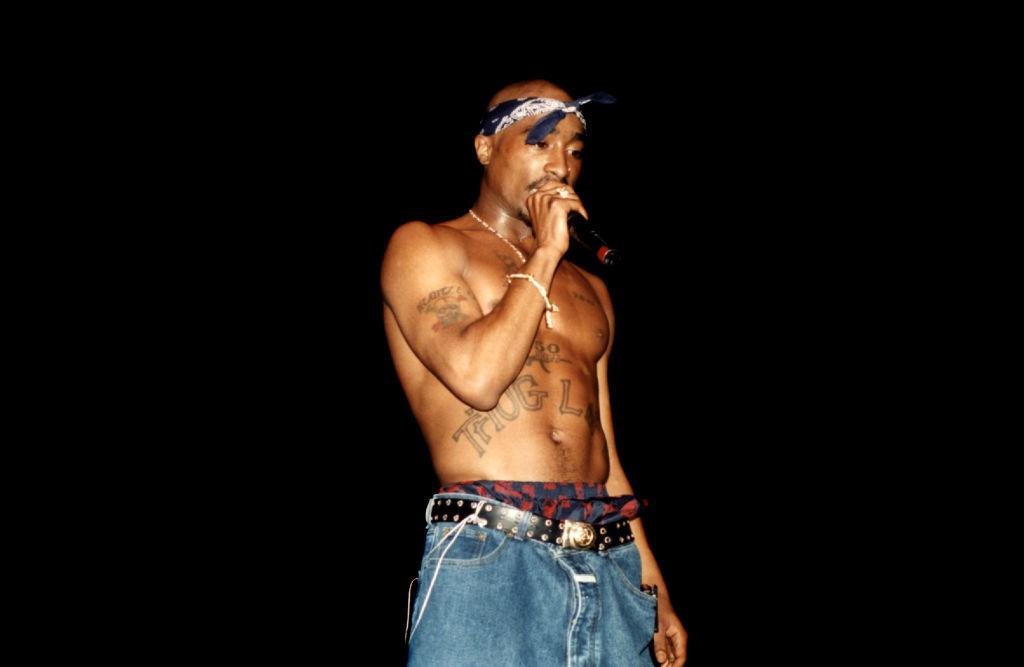 Article continues below advertisement
Why is the photo of Chalino and Tupac so popular?
Regardless of its authenticity, the photo of Chalino and Tupac is so widely loved because Chalino and Tupac were two legends who played a big part in the music industry, and both were murdered when they were young. Tupac was shot multiple times in a shootout in Las Vegas (the primary suspect was Orlando Tive "Baby Lane" Anderson, who used to be a member of the Southside Compton Crips gang — he died a few years later, in 1998, when he was 23). Chalino, after having survived getting shot at during a concert, returned to his hometown of Sinaloa, Culiacán, where he was pulled over by a group of men and shot to death.
To this day, it's never been confirmed who murdered Chalino. But we do know that when Chalino was a teen, he avenged his sister's rape and murdered a very powerful man back in Sinaloa. It's possible that the same man was involved in Chalino's murder. Moreover, Chalino's son, Adan, who also became a musician, died in a suspicious car accident that was near the very same spot Chalino was murdered. Many think it wasn't an accident, and that his son was murdered, too.
Article continues below advertisement
The point is: It doesn't really matter whether the photo of Tupac and Chalino is fake — it's powerful to remember the legacy of two talented, influential young men who deserved to keep making music for much longer than they did.