Relax, Dog the Bounty Hunter Is Still Alive
Did Dog the Bounty Hunter die? Duane Chapman responds to rumors of his own death following reports on various social media networks.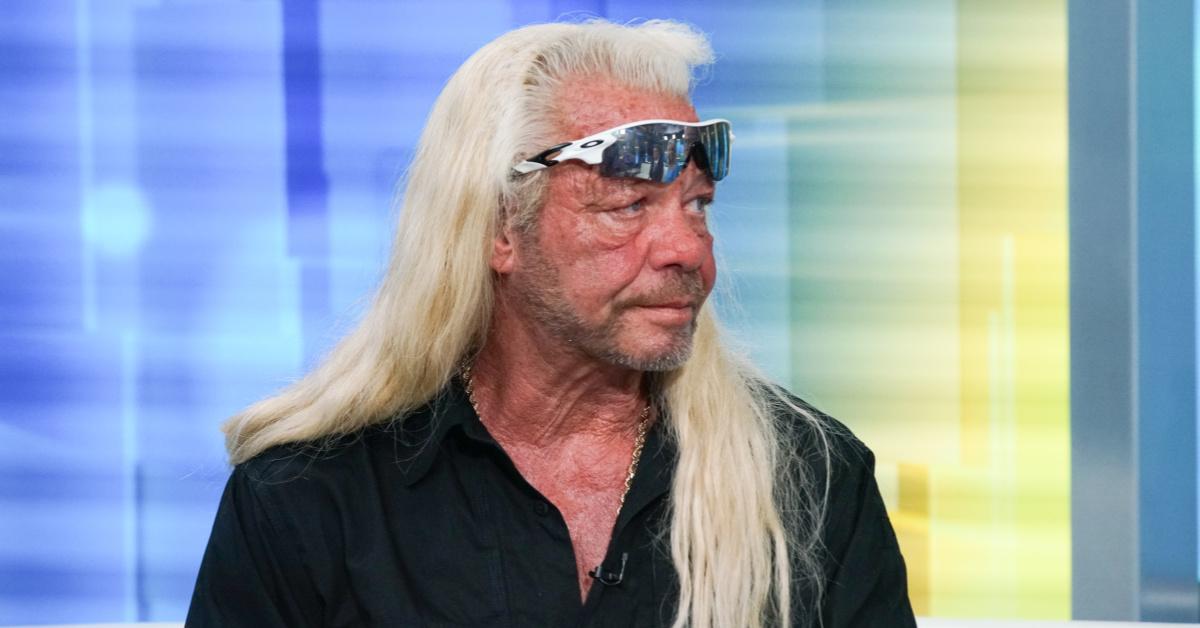 You may have seen some posts recently stating that Duane Chapman, better known as Dog the Bounty Hunter, has died. Unfortunately, we're living in a time where you can't always trust the news you read online. It's also a time where celebrity death hoaxes are inexplicably common. So, naturally, we needed to know: Did Dog the Bounty Hunter die?
Article continues below advertisement
Did Dog the Bounty Hunter Die?
Don't worry. Duane "Dog" Chapman is still very much alive. According to TMZ, there was a death hoax making the rounds on social media on Tuesday, Nov. 19 stating that Dog the Bounty Hunter had died. "Since his wife died he was never healthy anymore," said one of the images designed to go viral on social media. "Now they are together...Rest in peace DOG…"
Fans began flooding Dog's social media accounts with condolences and wishes for the bounty hunter to rest in peace. Apparently, Dog was on his way to a workout when his phone suddenly began blowing up with messages about his "death." He took a picture with a current newspaper to confirm to everyone that, yes, he's still very much alive:
Article continues below advertisement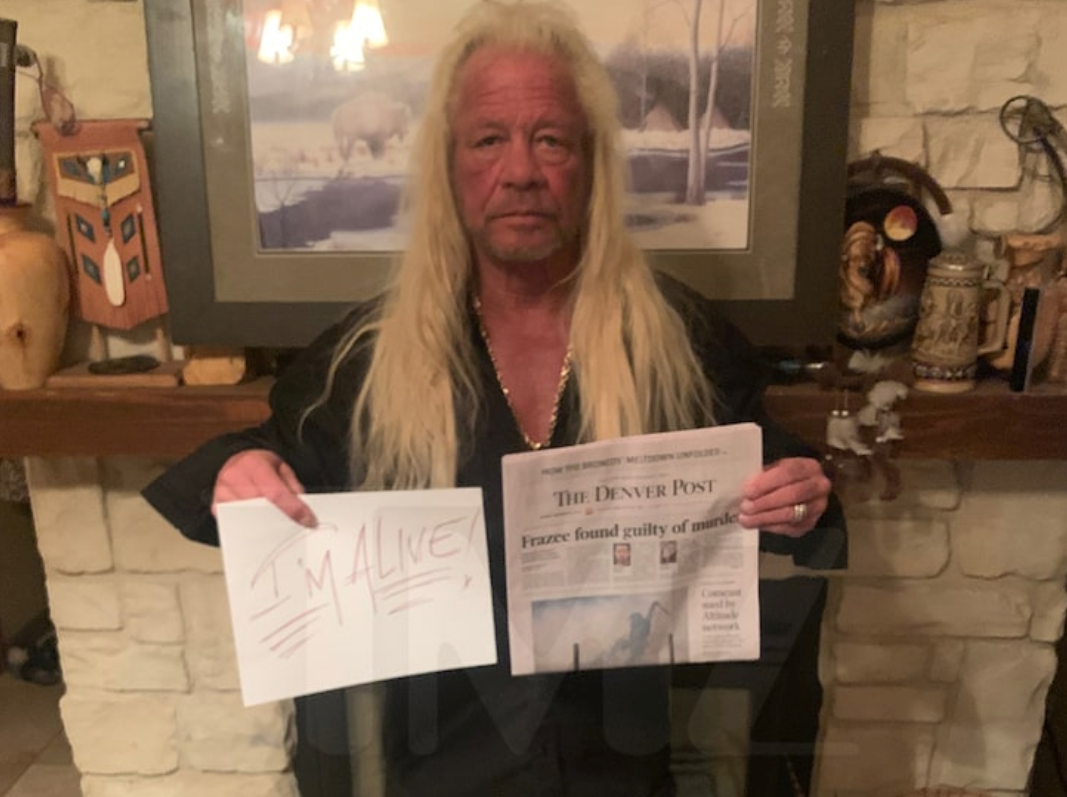 Obviously, his fans were relieved to see that he was alive and well. "Great to hear!" one fan wrote on Twitter. "One day at a time, Dog. Pray for your well being!" Another fan wrote, "We love you and you[r] family Dog. I'm glad you are looking after yourself. You are a busy man and you have so many fans and [o]f course family who care about you!"
Article continues below advertisement
Dog took to Twitter to thank his fans for their concern and well-wishes. "THANKS TO EVERYONE FOR THEIR KIND WISHES AND PRAYERS. I AM FEELING MUCH BETTER . WORKING OUT TODAY !" he wrote. Whew. We're glad to see he's feeling better!
Article continues below advertisement
Although Dog the Bounty Hunter did not die, he has had some recent health scares.
Many celebrity death hoaxes seem random and appear to come out of nowhere, but those who have been keeping track of Dog know that he has experienced some health complications over the past few months. Just a few months after his wife Beth Chapman died of throat cancer, Dog was hospitalized in Colorado. Reports stated that he had experienced chest pain, which led many to believe that Dog had suffered a heart attack.
Ultimately, it was reported that the episode was related to stress and blood pressure, but it was not technically a heart attack. Some theorized that Dog was suffering from broken heart syndrome, which the Cleveland Clinic characterizes as "a group of symptoms similar to those of a heart attack, occurring in response to physical or emotional stress." Dog has certainly been struggling since his beloved wife's death, as is evidenced by many of his tweets and public comments.
Article continues below advertisement
The season finale of Dog the Bounty Hunter's new show was all about Beth's death.
Episode 10 of Dog's Most Wanted aired on Nov. 6, 2019. Entitled "Farewell to a Queen," the episode was an emotional tribute to Beth Chapman, who died shortly after the new show began filming. Following the episode's airing, Dog received an outpouring of support from fans who also mourned Beth's passing.
We're glad to hear that Dog is doing well! Our thoughts are with him and his family as they continue to grieve.