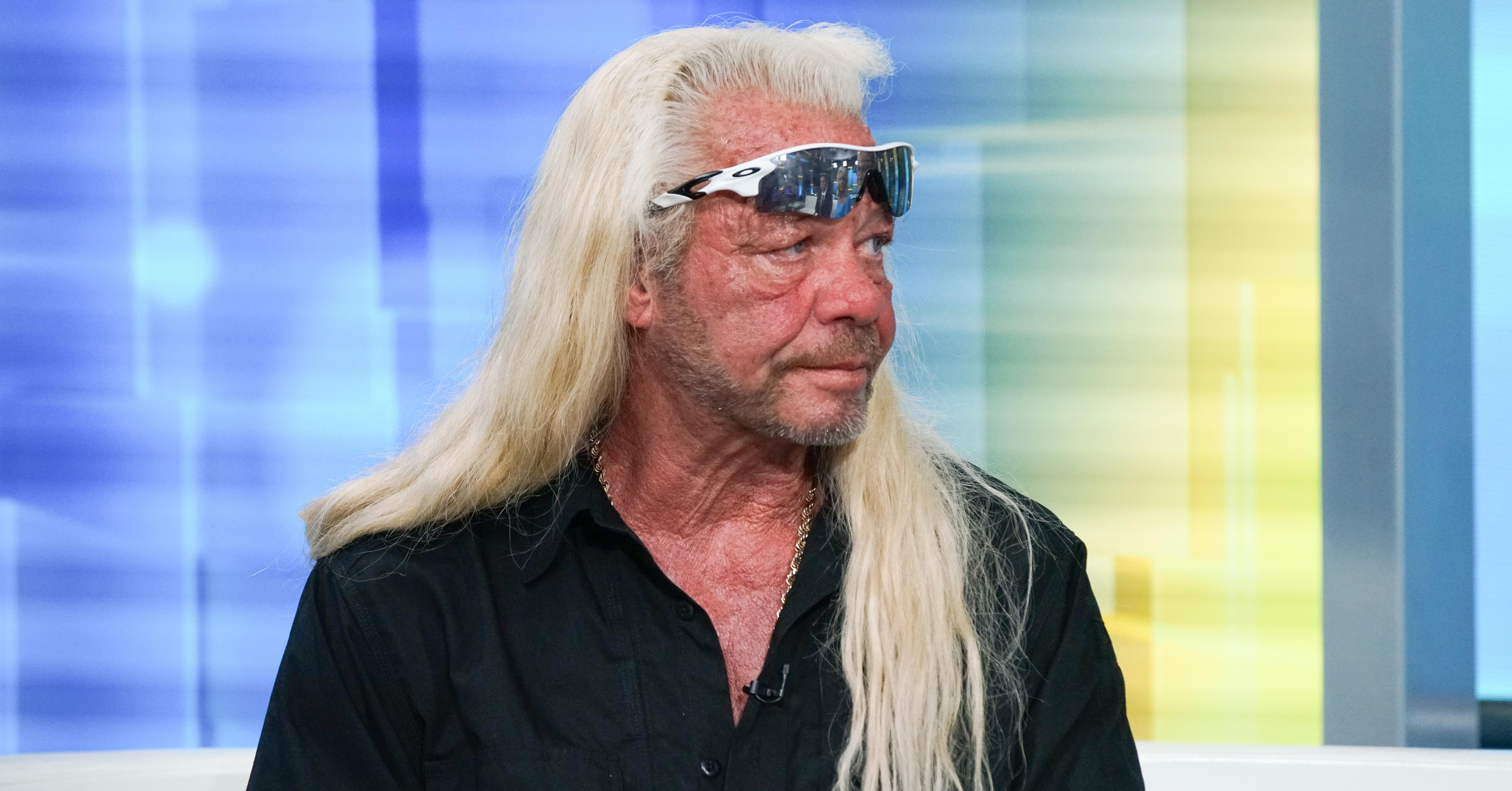 After Just Over a Year Together, Dog the Bounty Hunter and Francie Frane Are Officially Married
We first met Dog the Bounty Hunter and his loving wife, Beth Chapman, in 2004, and they let us into their lives with their own reality television show Dog and Beth: On the Hunt in 2013. The devoted couple remained in the spotlight, and we watched Dog's heartbreak when Beth died of throat cancer on June 26, 2019. The news was devastating, and Dog vowed to never marry again.
Article continues below advertisement
Although it initially seemed that Dog was done with his pursuit of love after that tragic loss, it appears as though he has taken back those comments and opened his heart up to someone else. So, who is Dog the Bounty Hunter's new love and what do we know about their relationship? Here's a breakdown.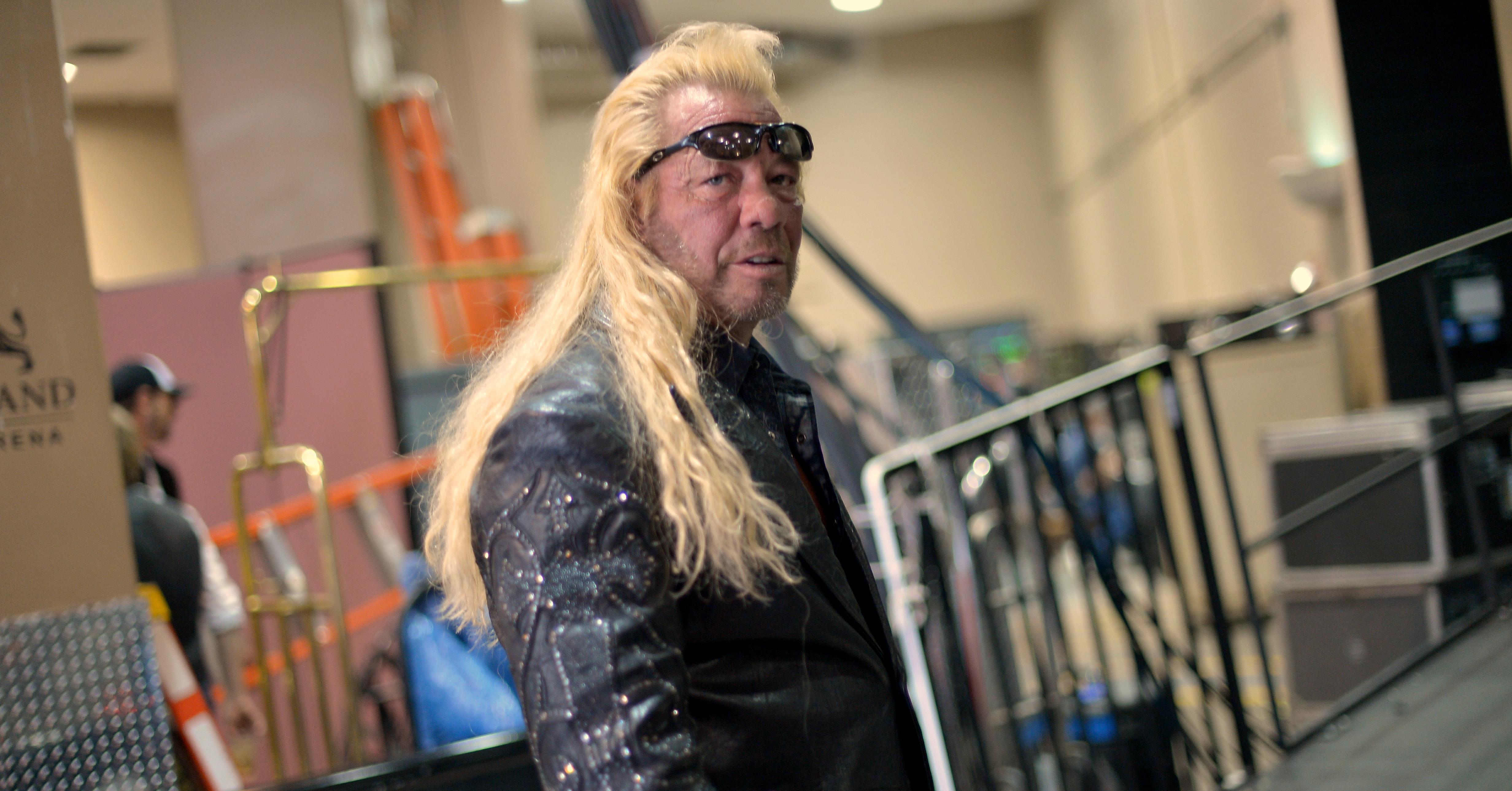 Article continues below advertisement
Does Dog the Bounty Hunter have a new girlfriend now?
In August 2019, just a couple of months after his wife's death, there was speculation that Dog had a new girlfriend. He'd been spotted with a mystery woman numerous times, leading to many rumors that he moved on.
The rumors first started circulating when he was spotted out to dinner with a mysterious brunette woman in Los Angeles. The pair got dinner, then went to a gas station before returning to the hotel that Dog was staying at, according to Pop Culture. At the time, it was thought that she might have spent the night, leading to rumors that he had moved on.
This came as a surprise to many fans since Beth had only passed away six weeks prior, and Dog was there with her until the very end.
Article continues below advertisement
Those rumors were never confirmed, but Dog did indeed move on rather quickly into another serious relationship that became official. In May 2020, Dog got engaged to his girlfriend Francie Frane.
Francie was actually not the woman that Dog was spotted with directly after Beth's death, but the story of their relationship began around the same time.
Article continues below advertisement
Dog and Francie connected 10 months after Beth passed, according to People. The two went on to form a bond over their shared grief, as they both had lost their spouses to cancer.
Francie had lost her excavator husband, Bob — who, per The Sun, had done yard work for Dog in the past — six months before Beth passed away.
One day when Dog called Bob's phone to ask him to do more yard work, not knowing that Bob had passed, he ended up speaking to Francie.
Entertainment Tonight reports that Dog eventually asked her out, to which she responded, "Yeah, if you go to church." One emotional church service later and the two's budding romance was solidified.
Dog and Francie bonded over their devout religiousness as well as her past work as a rancher and hunter, but it was their grief that truly brought them together.
Article continues below advertisement
"We understood the pain that the other one was feeling and [in] those tough days and moments, we helped each other stand up," Francie told ET in Sept. 2020. "We could cry with each other and talk about what we were feeling. We were able to walk alongside each other through the pain and heartbreak and it brought us together in this amazing way."
Article continues below advertisement
During an Aug. 2021 appearance on the Two Guys From Hollywood podcast, Dog said (per People) that he and Francie's wedding was set for Sep. 2, 2021. This is Dog's sixth marriage.
Article continues below advertisement
Dog stayed true to his word. He and Francie were officially married on Sept. 2, 2021.
After months of speculation and rumors, Dog and Francie officially tied the knot on Sep. 2, 2021. In a statement to E! News after the ceremony took place, Dog said, "Francie and I are thrilled to be husband and wife. We appreciate all the prayers and well-wishes."
Their marriage came amidst a notable rift between Dog and his daughters, Cecily and Bonnie Chapman, who told TMZ that they were not invited to the wedding. Bonnie had previously taken to Facebook to claim that her father argued with her over her participation in a Black Lives Matter protest; she accused him of being racist and homophobic.
Article continues below advertisement
Francie responded to these claims against Dog at the time by saying, "As hard as it is and as heartbreaking as it is, we had to make a decision that was very difficult for us," per Entertainment Tonight.
Dog also responded, adamantly denying his daughter's claims. He told E! News, "Bonnie's allegations are false and a misguided attempt to derail our wedding."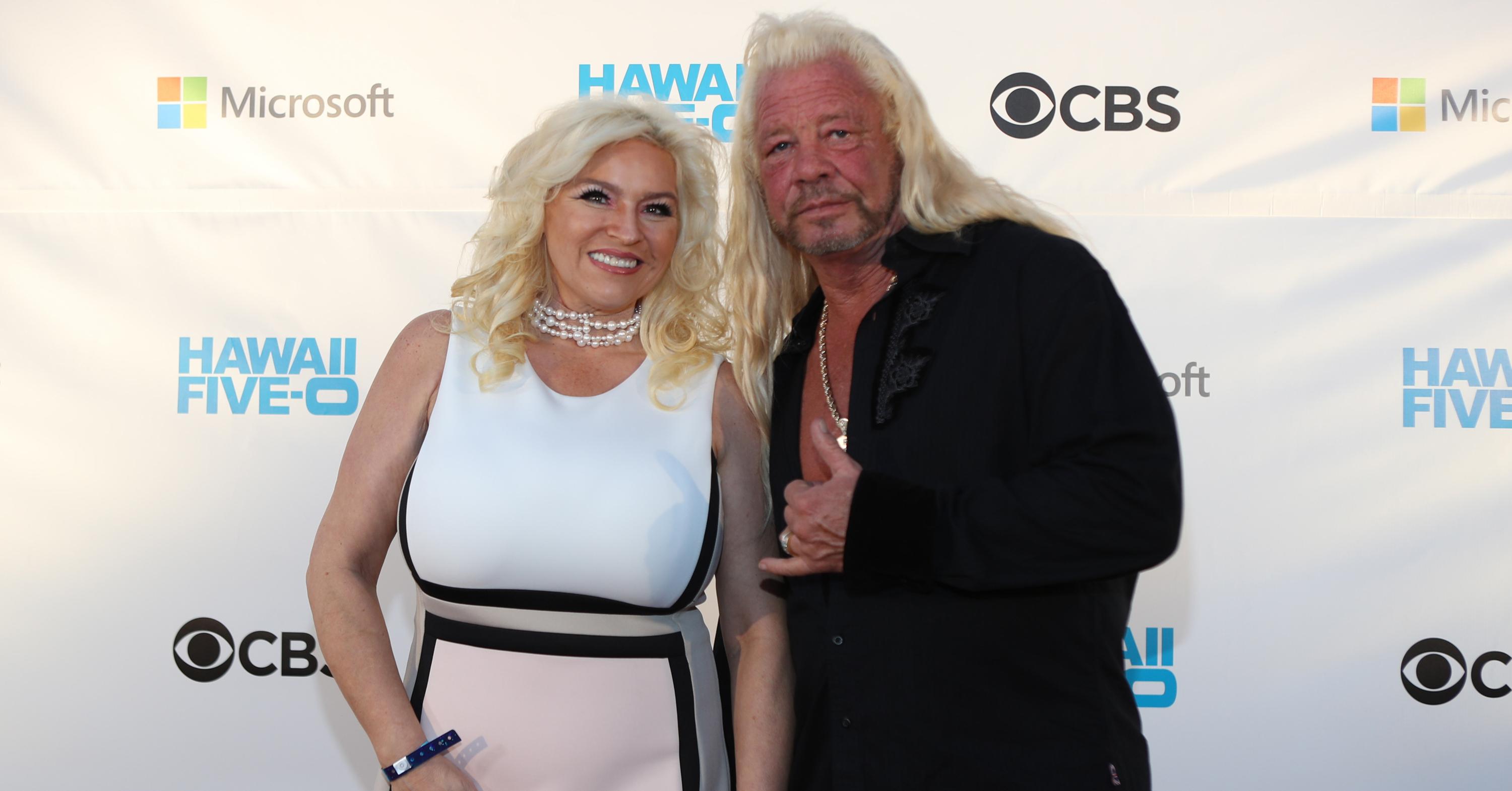 Article continues below advertisement
Dog may be happily married now, but he previously admitted to struggling to come to terms with Beth's death.
Although it seems he and Francie are happy now, Dog initially admitted that he had issues coming to terms with Beth's death.
During the finale of Dog's Most Wanted on Nov. 6, 2019, Dog actually claimed that he had contemplated suicide right after his wife died. "I just hope that I don't live very much longer without her, because now she made the first step, she's through the gate," he said in the episode, per People. "She paved a way for me. I want to take a goddamn pain pill so bad."
Dog learned a few months after Beth died that he was suffering from a pulmonary embolism in his heart, which could be life-threatening. Even though he was wary of more treatment, he decided to seek help.
"I don't want to die right now," he said on a Sept. 2019 episode of The Dr. Oz Show, per CinemaBlend. "I'm not afraid to die anymore, but I really didn't care for a while if something would happen. I do care now."
It's clear that at that time the television star had a change of heart, not only about his own life but about his potential for romantic encounters going forward. Francie and Dog connected through their profound losses. The two were about to console each other and restore their respective faiths in love and relationships going forward.