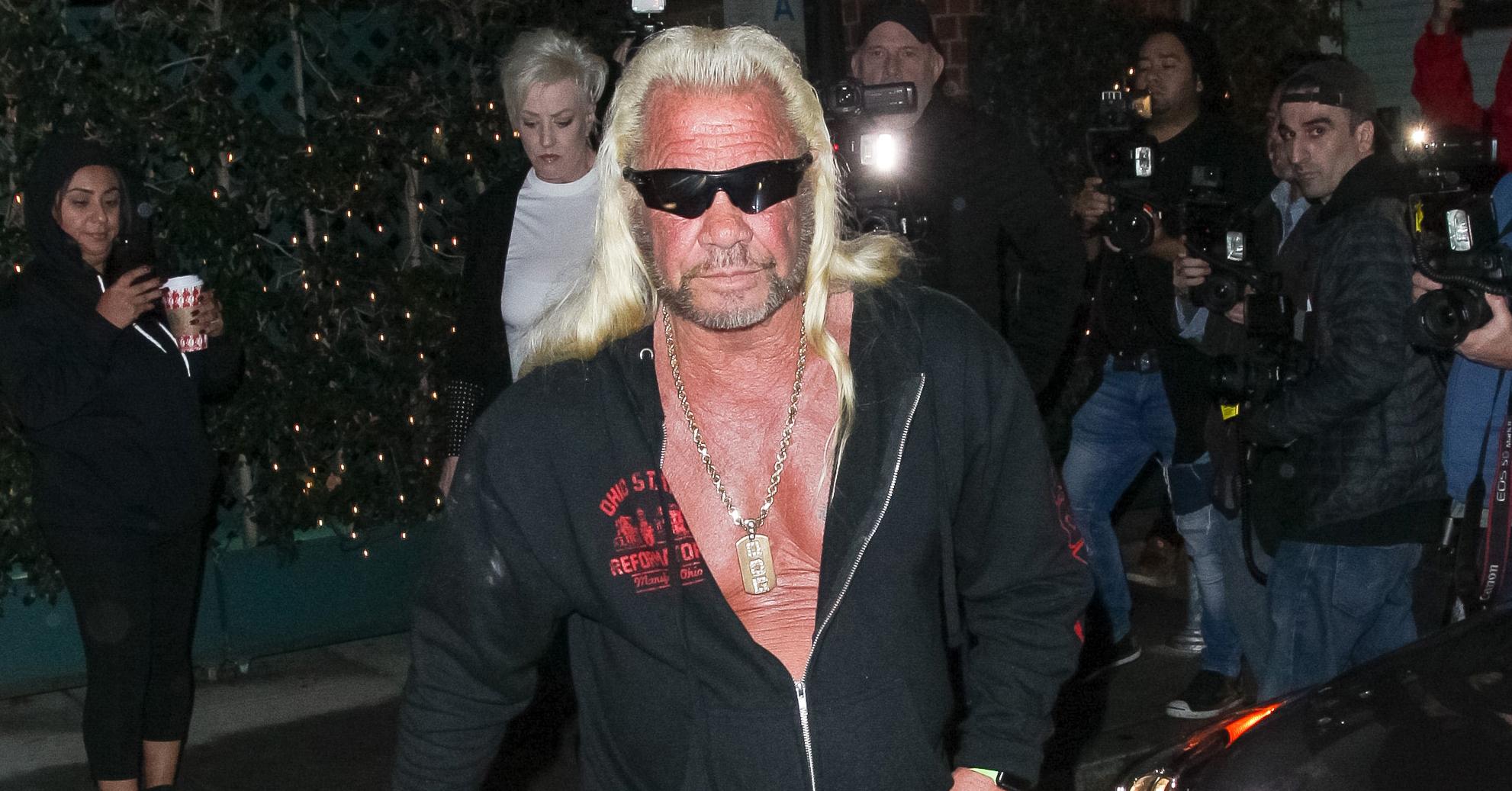 Here's What's New With Dog the Bounty Hunter
Duane Chapman, better known as Dog the Bounty Hunter, has had a tough year since his wife passed away. Beth Chapman, Dog's wife of 13 years, passed away from cancer on June 26, 2019.
He's been mourning her death ever since, and both his friends and family are worried about him. So how is Dog doing today?
Article continues below advertisement
Dog was suffering from broken heart syndrome after Beth's death.
Only a couple of months after Beth passed away, Dog was admitted to the hospital with the symptoms of a heart attack. Doctors eventually ruled that he didn't suffer a heart attack, but the episode was related to the effect stress was having on his blood pressure.
It was also speculated that Dog was suffering from broken heart syndrome, which is characterized with symptoms similar to a heart attack. Clearly, the stress of Beth's death was affecting him negatively.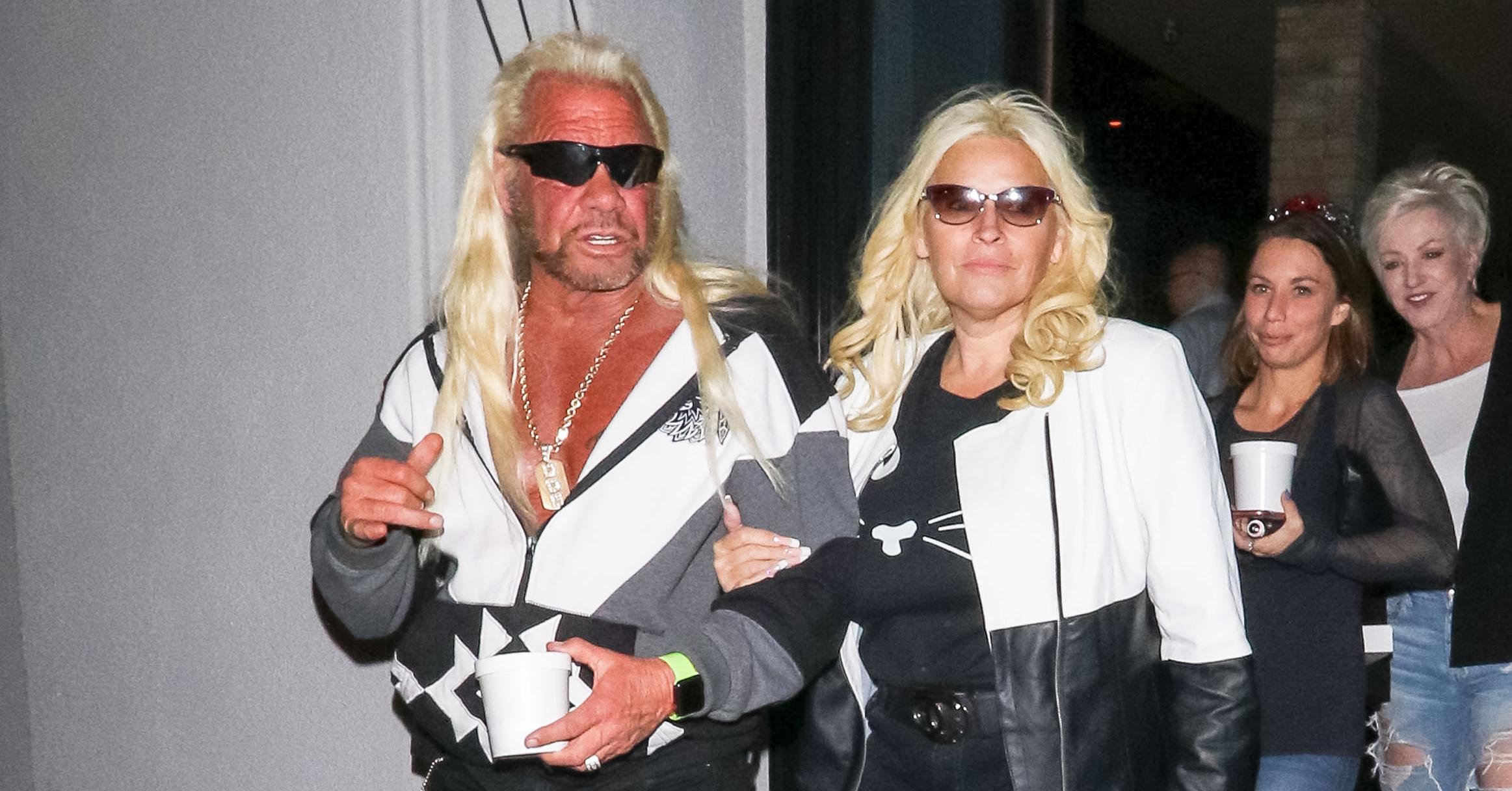 Article continues below advertisement
It's rumored that he's dating close friend Moon Angell.
While there have been a slew of rumors that Dog has since moved on and found a new girlfriend, the only ones that seem to have any real evidence are those with Moon Angell. Moon has been a friend of the Chapman family for years, and Dog's daughter, Lyssa, made some public posts calling out their relationship. She even went as far as to comment a series of barfing emojis under a selfie of Dog and Moon that Dog posted on Instagram.
This led many to believe that the pair were romantically involved, and that Dog's children were not here for it.
But Dog has since denied the rumors that he's dating Moon. Instead, a source close to the family said that she's been a friend of the family for at least 30 years, meaning she's been there to support Dog through this hard time.
But it seems like Lyssa's not letting it go and doesn't believe what her dad says.
Article continues below advertisement
His nephew was recently arrested.
In new drama that Dog probably doesn't need, his "nephew," Justin Chapman, was recently arrested. According to TMZ, police were called to Justin's house based on a tip that he was violating his parole.
According to the outlet, Justin was "in violation of a court order to lay off booze and drugs," and when police showed up, he was allegedly very intoxicated. Dog became involved when Justin tried to call him while the police were there. While Dog attempted to "calm him down," Justin was ultimately arrested.
Article continues below advertisement
It's also speculated that Dog's daughter, Lyssa, called in the tip to the police, leading to Justin's arrest. Justin isn't actually Dog's nephew, but the son of Moon, who Dog has been rumored to be dating. Lyssa hinted that Moon was "preying" on Dog while he was mourning the death of Beth, though Dog denies that the two are romantically involved.
It's possible that if Moon and Dog are involved, that Lyssa could've called the tip in to get back at Moon for dating her father.
After Justin's arrest, Lyssa tweeted "Nothing like a good dose of JUSTICE. One down, one to go." It's speculated that this is about Justin, which means she's clearly not OK with her father moving on, if he even is.