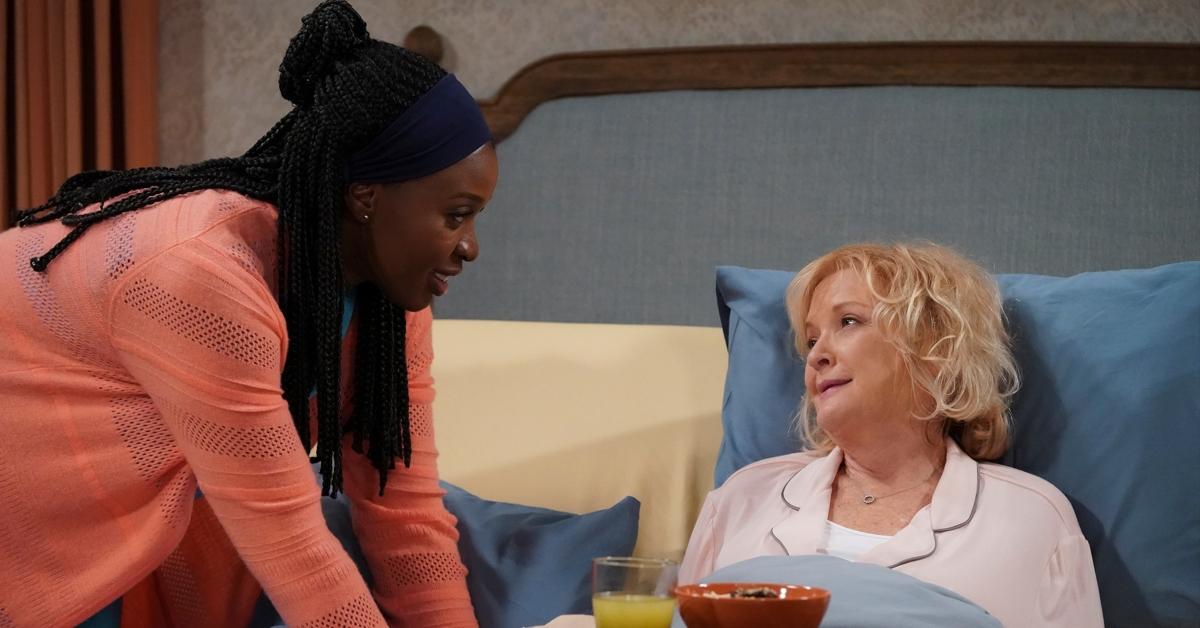 Did Dottie on 'Bob Hearts Abishola' Really Have a Stroke?
The CBS sitcom Bob Hearts Abishola follows a middle-aged man who falls in love with his Nigerian immigrant nurse while recovering from a heart attack. However, Bob is not the only family member in the series to fall ill.
In Season 1, Bob's mother Dottie Wheeler (played by Christine Ebersole) suffers a stroke, and the president of the Max Dot compression sock company remains bedridden for most of the season.
Article continues below advertisement
Christine Ebersole played the role so well that many questioned if actress had first-hand experience with someone who had suffered a stroke or similar medical ailment. Keep reading to find out more.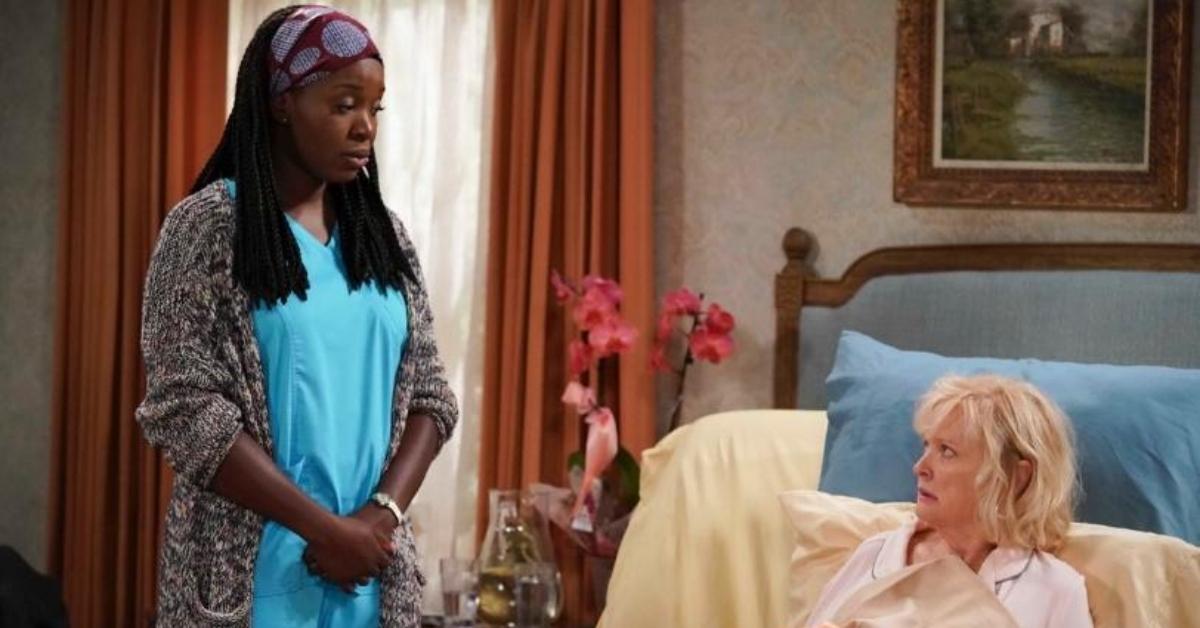 Article continues below advertisement
Did Dottie on 'Bob Hearts Abishola' really have a stroke?
During Season 1, Dottie suffers a massive stroke that keeps her bedridden. To prepare for the role, Christine did not speak with those who had suffered a stroke, but instead already had first-hand knowledge.
The actress' husband Bill Moloney suffered an acoustic neuroma 30 years ago, just two years after the couple got married.
"It's a tumor in the inner ear pressing against the brain," she told the New York Post in 2019. "He had a seven-hour surgery and his whole left side became kind-of paralyzed. He was a drummer and that really ended his career. He had to learn how to walk all over again. He couldn't blink his eye. He couldn't smile. He still has a lot of facial pain because of nerve damage."
Article continues below advertisement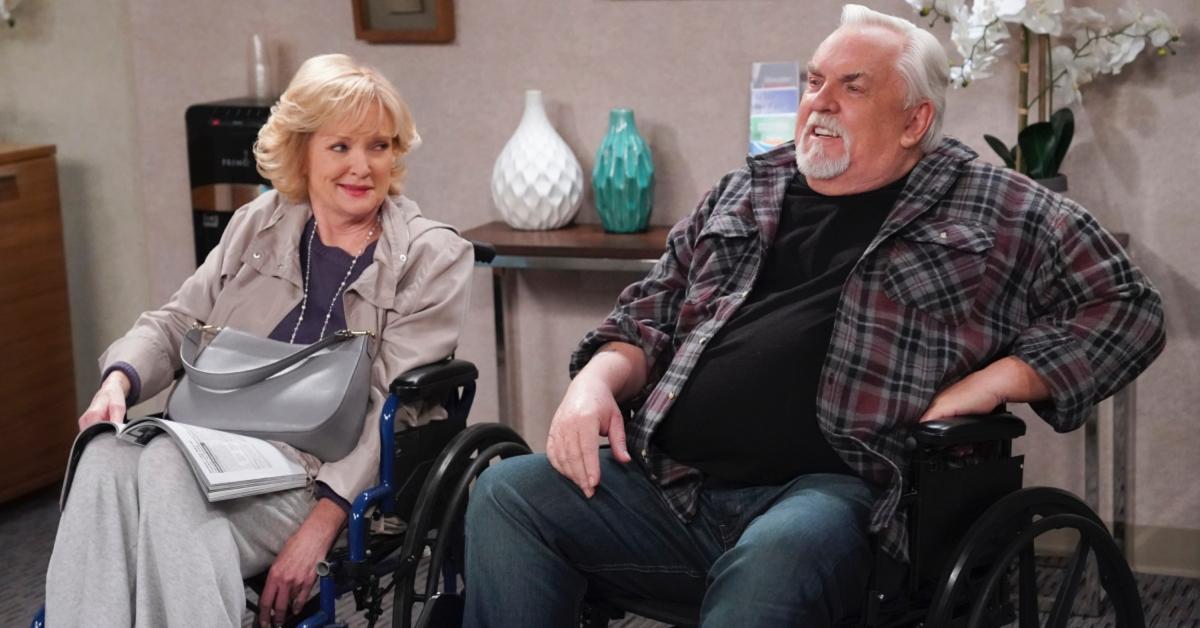 She continued, "It was all on his left side. So I chose the left side [for Dottie]. I could relate to that. What I imagined was what Bill went through."
Article continues below advertisement
In the CBS series, Dottie connects with a fellow stroke survivor while undergoing physical therapy. But, the two aren't in a relationship just yet. So, will Dottie find love in Season 2?
Christine spoke with Forbes about her character in the upcoming season, teasing (with a smile): "Well, you'll just have to tune in."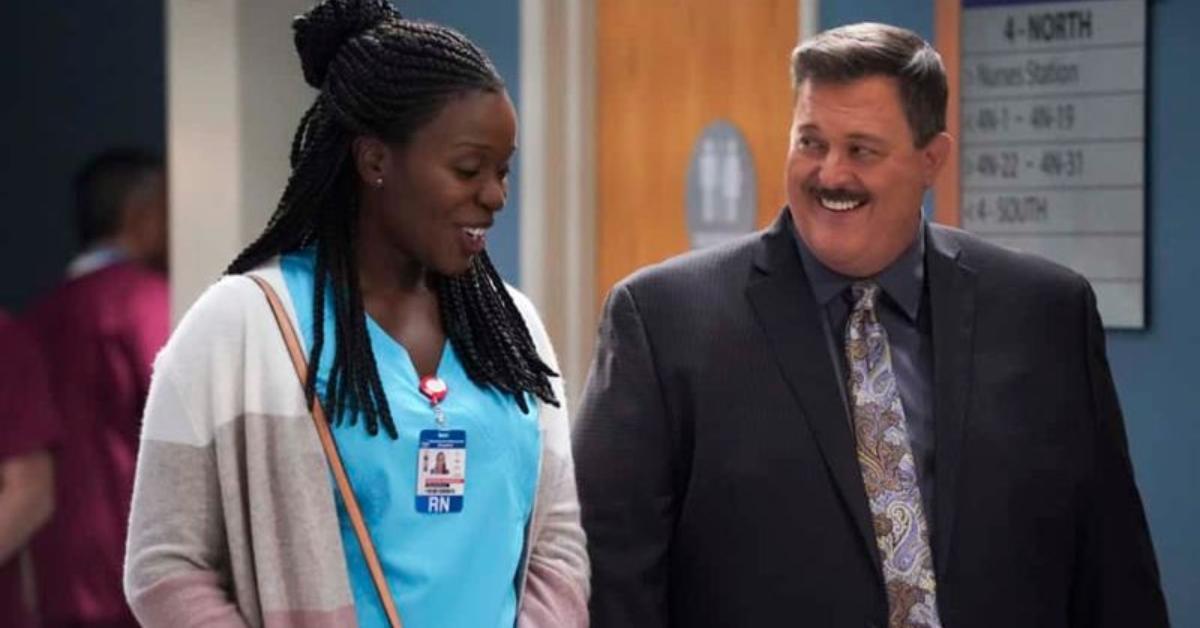 Article continues below advertisement
Creator Chuck Lorre opens up about how this sitcom is different from other shows.
While the surface of the CBS show is a romantic-comedy, creator Chuck Lorre wanted to introduce viewers to a bigger storyline.
"The story I wanted to tell is about the greatness of first-generation immigrants, about the focus and discipline, the hard work, rigorous, rigorous honesty that goes with coming here and grabbing ahold of the American dream. So, the premise of the series is immigrants make America great," he told E! News.
He added, "That was a story I felt worth telling. Yes, there is a romance here that will take a long time to play out. We're in no hurry to do that part. The story here [is] people come to this country and work their asses off to make a life for themselves and their family. That's a story worth telling."
Bob Hearts Abishola airs Mondays at 8:30 p.m. ET on CBS.