Frederick Douglass, His Wife, and Mistress Make a Scene on 'The Good Lord Bird'
Did Frederick Douglass have a mistress? Learn the truth behind the Showtime miniseries 'The Good Lord Bird.'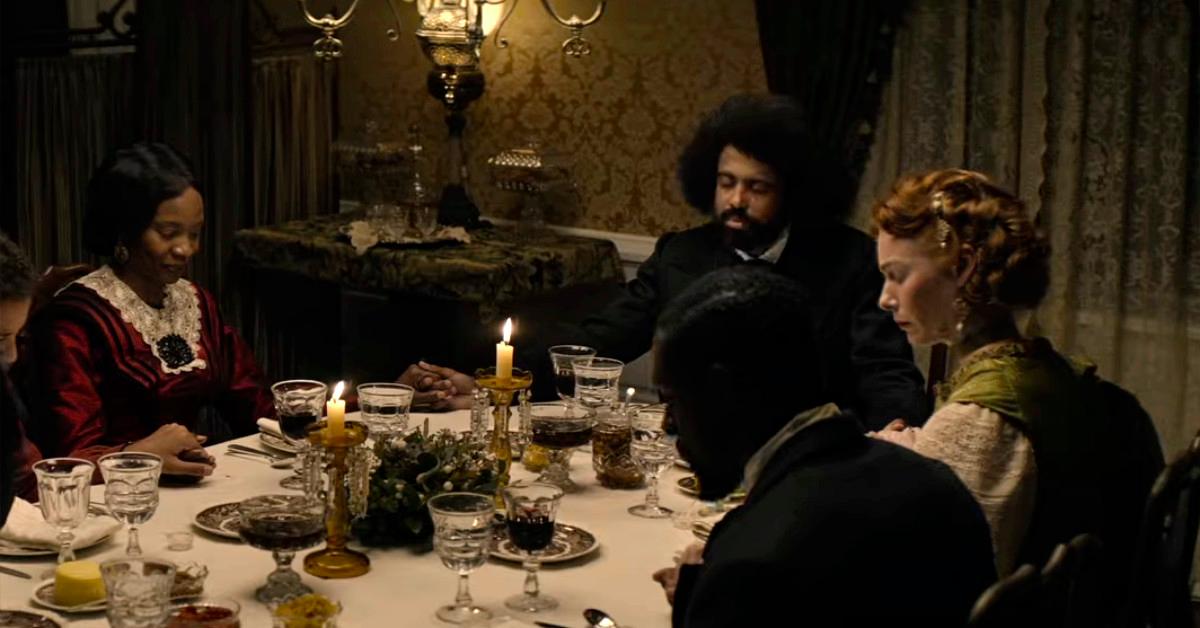 Article continues below advertisement
"It's not that Douglass is living his best life in an interracial throuple in 1850s America that makes this episode such a pleasure to watch, but the ways Anna and Ottilie vie for his affections with well-worn, but still effective ego-stroking," The Undefeated's Soraya Nadia McDonald wrote of Episode 3.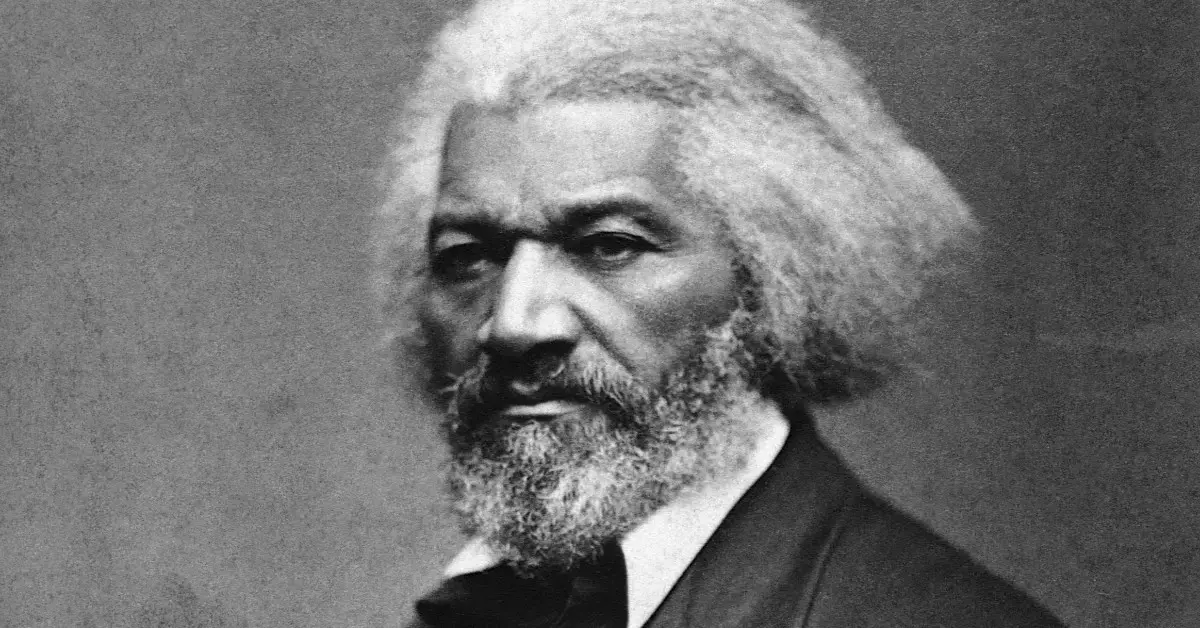 Article continues below advertisement
Bear in mind, however, that the Showtime show does take creative liberties. "We had fun with the Frederick Douglass character," James McBride, who wrote the book The Good Lord Bird and executive-produced the miniseries, told The New York Times this month. "We don't mean any disrespect to him and to the many thousands of historians who revere him and then the millions of people who revere his memory. But his life was rife for caricature."
Naturally, viewers have questions about Douglass' love life, and we have answers.
Did Frederick Douglass have a mistress?
Seems so! As Slate reports, Douglass had a 24-year relationship with German journalist Ottilie Assing, played on the show by Lex King. The show depicts a sexual relationship between Douglass and Assing, and biographer David Blight surmised that the two were "probably lovers."
"As a German romantic, she was always in search of the hero in history, the maker of new nations, new ideas, and new times," Blight wrote of Assing in his book Frederick Douglass: The Prophet of Freedom.
Article continues below advertisement
According to William S. McFeely's biography Frederick Douglass, Assing once wrote to her sister, "If one stands in so intimate a relationship with a man as I do with Douglass, one comes to know facets of the whole world, of men and women, which would otherwise remain closed, especially if it is a man whom the entire world has seen and whom so many women have loved."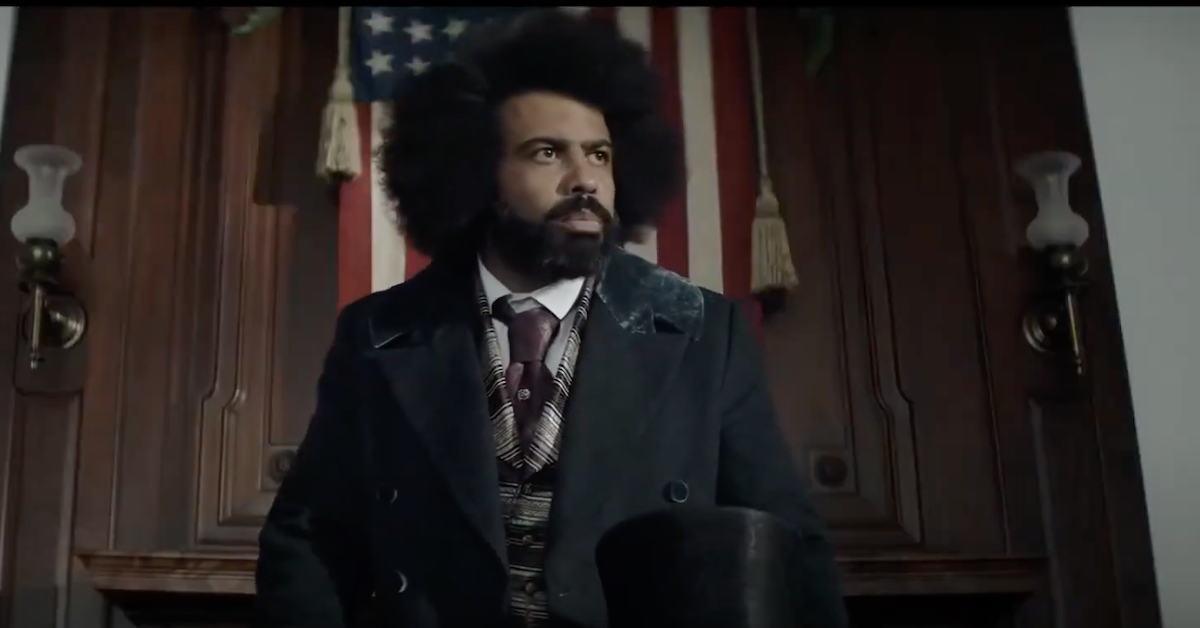 Article continues below advertisement
Assing often lived with Frederick at his house in Rochester, N.Y., and had "utter contempt" for his first wife, Anna Murray-Douglass, who helped Frederick out of slavery and gave him his five children. Blight reports that Assing hoped Douglass would divorce Murray-Douglass and she could marry him instead, per Slate.
Murray-Douglass died in 1882, and Assing died by suicide two years later, after Douglass married his second wife.
Did Frederick marry a white woman?
Yes, Frederick's second wife was suffragist and abolitionist Helen Pitts, a white woman who was his secretary and the daughter of one of his friends. The couple married in 1884.
Pitts' marriage to a former slave outraged her family — upper-class descendants of Mayflower passengers — but Douglass responded to criticisms of the union by saying he first married someone the color of his mother and then married someone the color of his father, according to The Frederick Douglass Encyclopedia.
Article continues below advertisement
After Douglass died of a heart attack in 1895, Pitts honored his legacy by asking Congress to establish the Frederick Douglass Memorial and Historical Association. Pitts also continued her advocacy for women and Black people until she died of heart disease in 1903.
"Love came to me and I was not afraid to marry the man I loved because of his color," Pitts once said, according to a blog post from her alma mater, Mount Holyoke College.
The Good Lord Bird airs Sundays at 9 p.m. EST on Showtime.